Bowen Dryden Wedding Dresses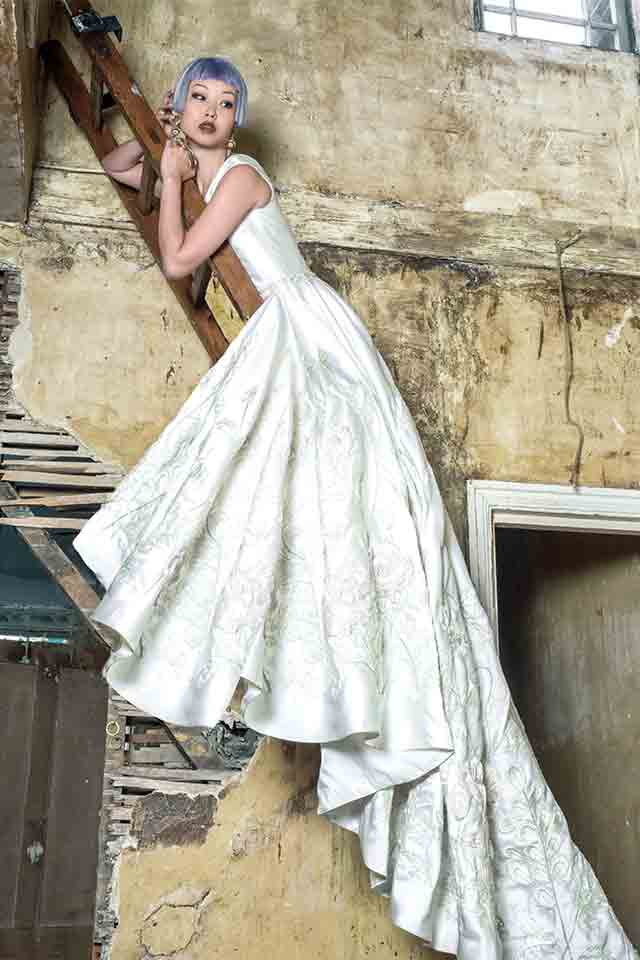 With constant press attention from across the globe, you might recognise Bowen Dryden wedding dresses from your favourite glossy magazine or on the world's leading fashion runways.
The designer behind the brand, Sharon Bowen-Dryden, is a world-leading haute couture fashion designer. Renowned for creating cutting edge and unique designer collections that have caught the attention of high-profile clients, Bowen-Dryden wedding dresses never fail to push the boundaries.
From meticulous attention to detail to elaborate construction and designs, Bowen Dryden wedding dresses offer red carpet glamour for the adventurous bride.
Got what it takes to wear a Bowen Dryden wedding dress? 
Book an appointment at Boho Bride, give us a call on 01789 297788 or send an email to [email protected] and try these alternative Bowen Dryden wedding dresses.
Alternatively, check out our bohemian-inspired Freedom Collection, vintage-inspired Louise Bentley pieces or feminine Ivory and Co gowns.