Bridal Styling Consultations
From the minute you walk through our boutique doors on your journey to find your dream wedding gown, we want your experience to be magical and memorable.
Our mission is to offer you the very best service; we won't compromise on giving you our undivided attention. We only have one bride at a time so you will receive a very personal 'Bridal Styling Consultation'  in our friendly and cosy boutique. We won't rush you; you can spend as much time as you like trying on as many gowns as you wish. We offer expert advice on different styles of gowns, suggest alterations and matching accessories to create a stunning wedding day look. We also offer complimentary refreshments for you and your guest to make your experience really special.
From January 2018 there will be a refundable 'Bridal Styling Consultation' fee of £20 for Saturday, Sunday and evening appointments. Unfortunately 0ver the last 12 month we have had far to many 'no shows' – where brides have not turned up for their appointments and not cancelled in advance. We get very busy at weekends and sometimes have a waiting list for brides wishing to book an appointment. The £20 'Bridal Styling Consultation' fee will be refunded when you arrive for your appointment. Obviously from time to time we forget things, but we always send you a little reminder by text or email that you have an appointment with us. We would be grateful if you could give us 48 hours notice if you wish to cancel your appointment so we can give other brides the opportunity to visit the boutique. Your 'Bridal Styling Consultation' fee will be refunded if you let us know in advance (48 hours) that you do not need your consultation.
Luxury Bridal Appointments 
Luxury Bridal Appointments are for brides-to-be who want a preview of how they will look on their big day. Whether she is there to choose her gown from our gorgeous collection or has already chosen her Boho Bride wedding dress – at a Luxury Bridal Appointment our professional hair and makeup artists Christine from Christine Cara Makeup and Tracey from Tracey Anna Bridal will be on hand to provide a personalised mini-makeover to complement every individual bride-to-be.
Accessories Appointments
If you have already purchased your gown but need to accessories it, even if it is from another boutique you can make an appointment to bring your gown along so you can try on veils, underwear, shoes and headpieces. It's the only way you can be sure the whole wedding day look will co-ordinate and match. We also offer complimentary refreshments for you and your guest to make your experience just as special as when you bought your gown.
Opening Hours
Monday: Appointments only
Tuesday: Appointments only
Wednesday: 10:00 – 5:00
Thursday: 10:00 – 5:00
Friday: 10:00 – 5:00
Saturday: 10:00 – 5:00
Sunday: 11:00 – 4:00
Appointments are approximately 1.5 hours long. Only 3 guests + bride please.
The Shopping Courtyard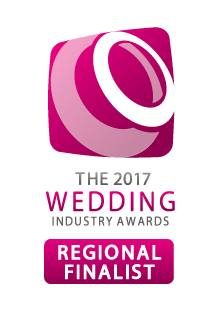 Stratford Garden Centre
Campden Road
Clifford Chambers
Stratford upon Avon
Warwickshire
CV37 8LW
T: 01789 297788
E: info@bohobrideboutique.co.uk
Follow us