Our Brides – 'Hygge' style wedding
---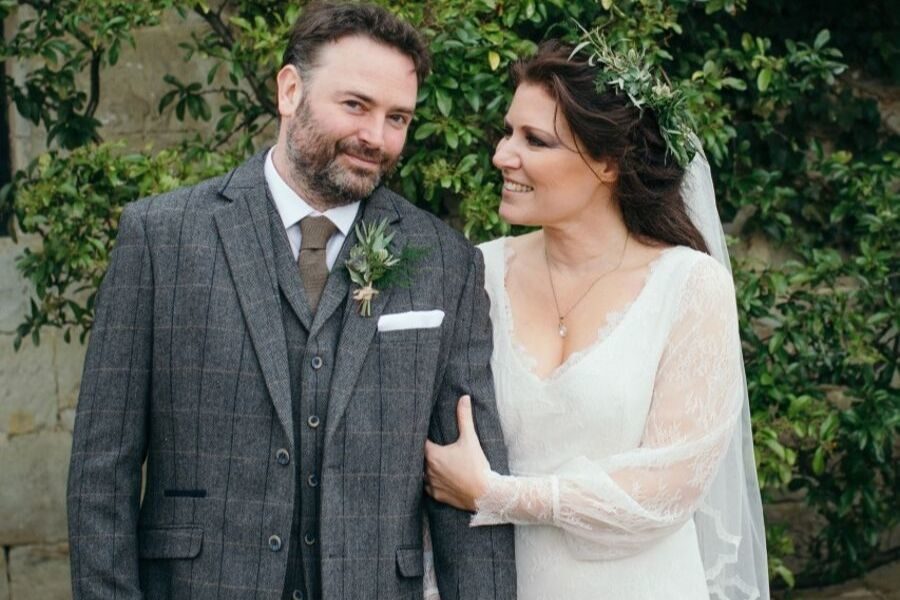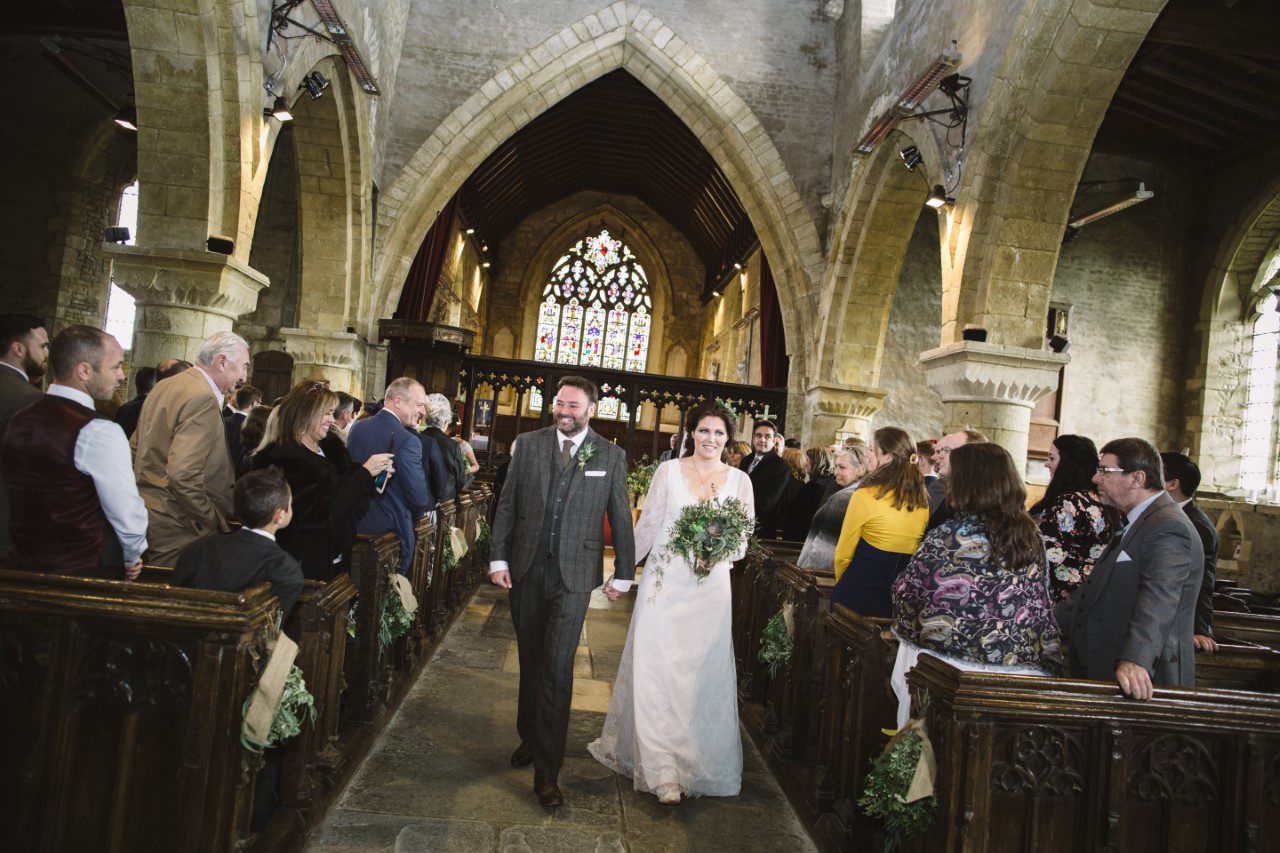 Our lovely bride Anna had her heart set on a relaxed cosy wedding and took her inspiration from the Danish. They have a word for relaxed and cosy 'hygge' is where the word hug comes from. To hold someone in an embrace. This is exactly how Anna and her husband Simon wanted their guest to feel on their wedding day, hugged in love, cosiness, relaxed and informal.
Anna came to us in December last year, she knew exactly what kind of wedding dress she wanted but couldn't find it anywhere so we said we would design and make it for her in 8 weeks!!!
This is Anna's story –
Tell us about the journey to your wedding day?
It feels like a roller-coaster ride of excitement and happiness. I felt so relaxed about the majority of it. We got engaged on my favourite beach in my favourite town in Cornwall. That evening we sat by the wood burner in our cottage and put a Pinterest board together of looks and styles we liked of everything from buttonholes to dresses to table settings (granted we had been drinking prosecco literally all day) and the look on the day was exactly like that Pinterest board. I knew the kind of dress I liked, knew the kind of dress my partner liked, and felt so excited to find Boho Bride literally right on my doorstep in Stratford. They were so friendly and easy to work with, I immediately relaxed and after knowing that I wanted every step of the process and build up to the wedding to be relaxed and enjoyable, I knew they were the people to do my dress. And I was completely right.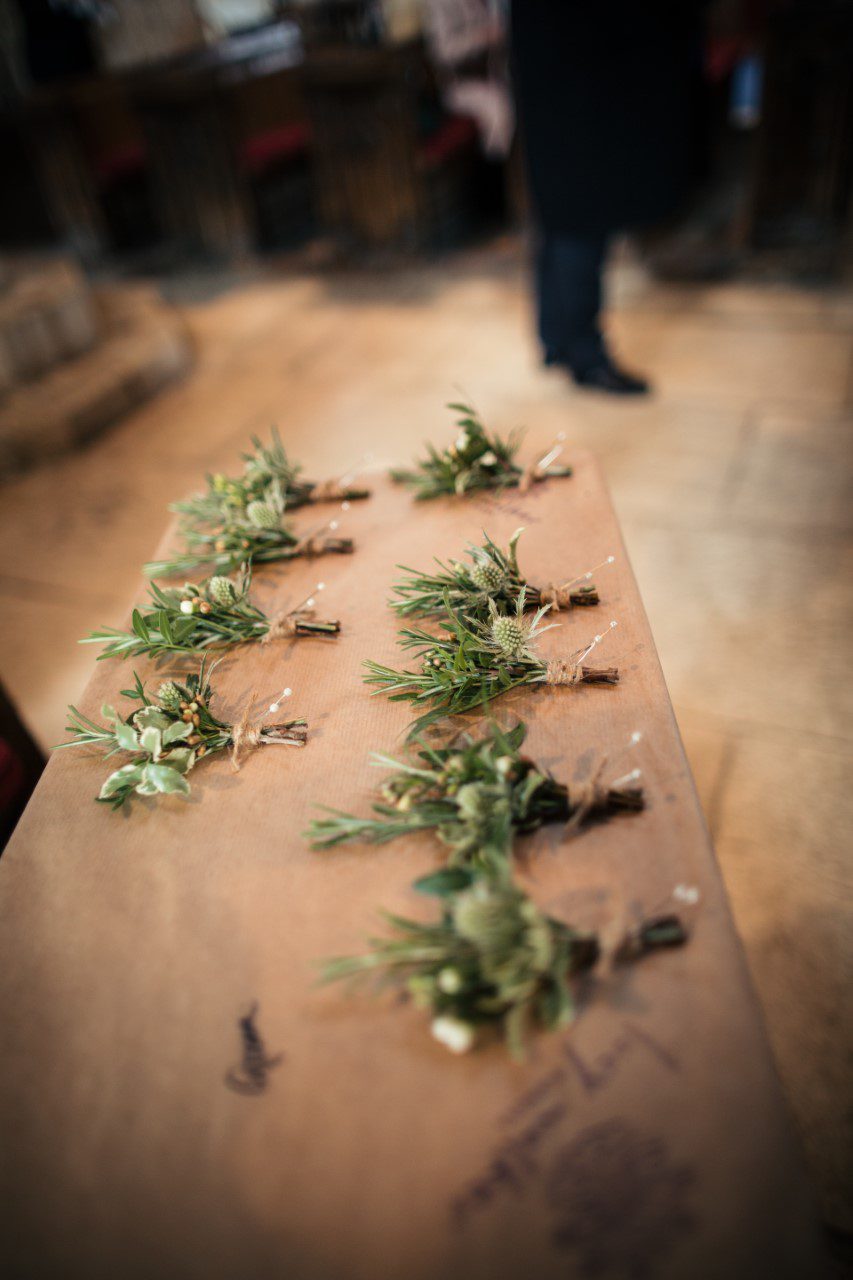 Tell us about your wedding day. What was your theme? Did it all go to plan? What was your most memorable moments?
I didn't want to have a theme as such, just wanted something natural and relaxed and 'hygge'. The Danish art of comfortable and cosy living. That's what I was aiming for! I knew I didn't want bows and frills and flowers so went for natural hessian and lots of greenery everywhere and succulents. Things that were evergreen and would last a long time after the big day. I always think it's a shame that wedding flowers and bouquets are cut flowers and therefore wilted and dying in a matter of days after. It's not just about the day for me, it's about the marriage, and I'm so glad all my bouquets and arrangements are still lasting, weeks later. I don't have one moment that stands out really. The whole day was just incredible. Very humbling to have everybody you love in the world in one place, all there for you and happy for you and taking time out of their busy lives to enjoy the day with you. It reminds you just how lucky you are to be so loved and to have such wonderful people in our lives.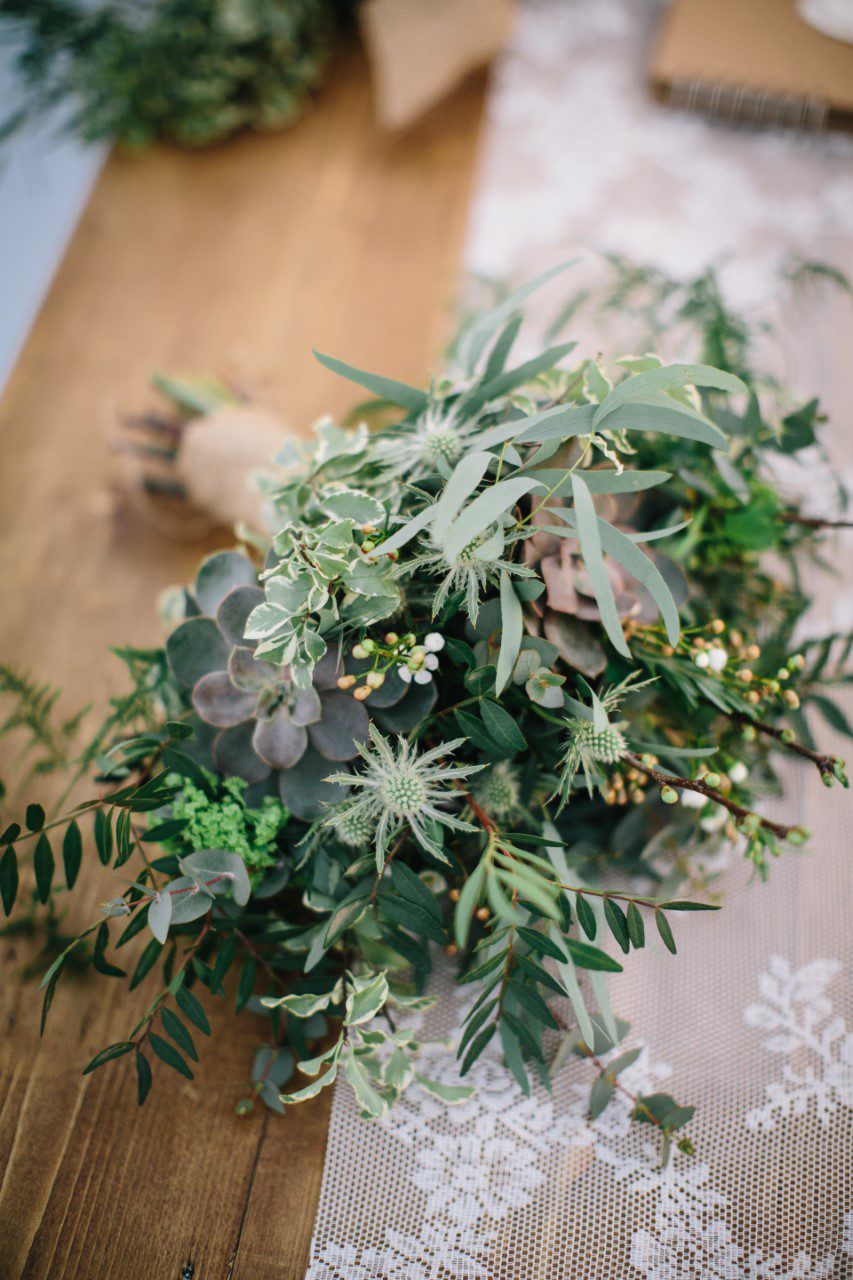 Heart Tree for Cancer Research
My Auntie died a year ago nearly to the week when the wedding was from cancer and Simon lost his cousin to cancer a couple of years ago. My Aunt was a very well-known and respected textile designer, Ineke Berlyn. We decided to use some of her hand dyed fabrics to make handmade heart tags, enough for one for every guest, and instead of asking for a wedding gift, we asked people to take a heart away with them and donate at least £10 to cancer research. We sold all the hearts and raised well over £1000 for cancer research. We made the hearts at my Aunt's studio, Little Heath Barn Studio, which my cousin Liske and her best friend Claire have now taken on.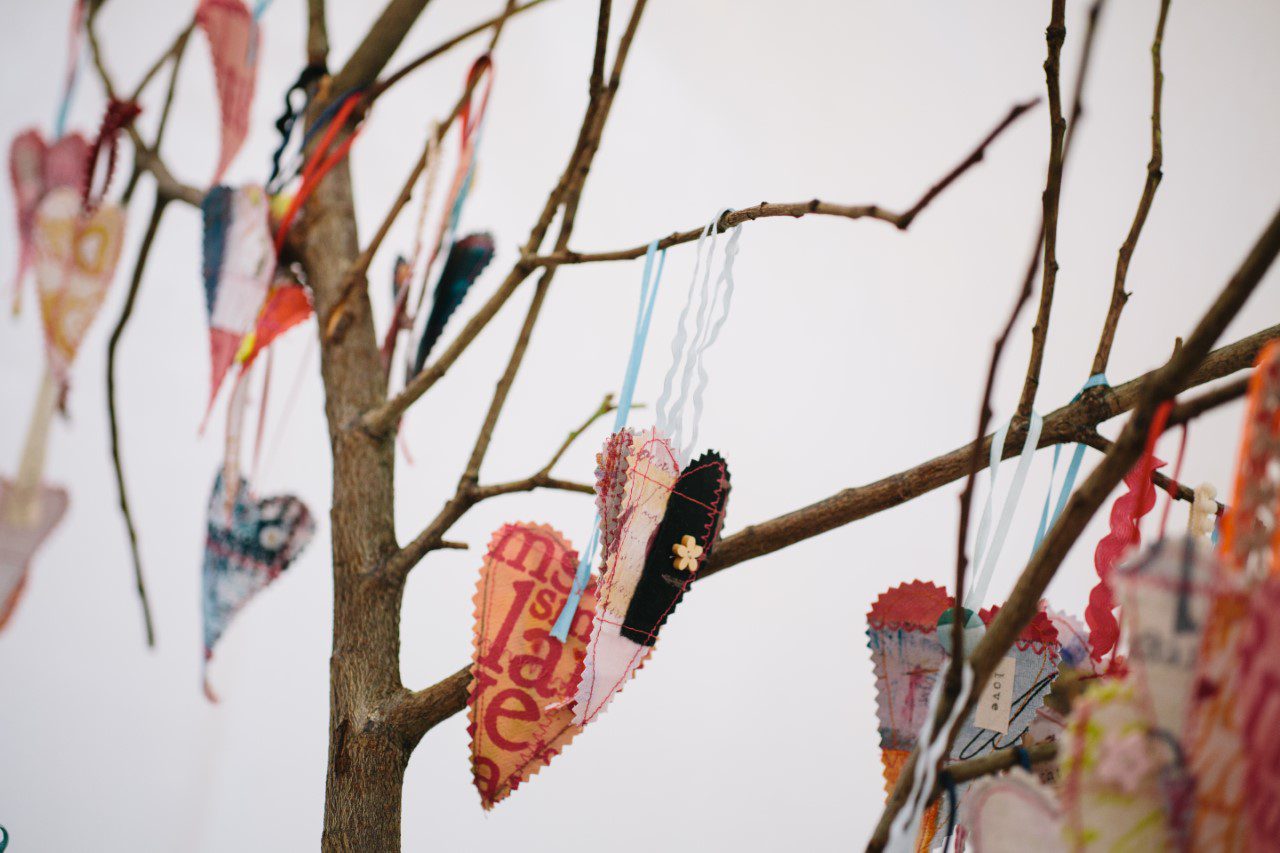 Would you do anything different? What tips would you give couples from your experience of  planning your wedding and the day itself?
I would do all of it exactly the same and had such a brilliant time I would love to do it all over again! It's so clinched but it really is and should be the best day of your life. Don't get stressed about things you can't control. Keep perspective. If you arrive at any part of the day and something isn't exactly how you wanted, does it really matter? Is that what the wedding is about? Or is it about you and your partner being happy and in love and sharing it with everybody, ready for the rest of your lives together. That's what it's about. Stay grounded. Keep focussed on your partner's smiling face and your future. If your tables aren't laid exactly as you thought they would be, or the table plan is in the wrong place…does it matter in the grand scheme of things? Focus on what's important.
Tell us about what you had in mind for your wedding gown?
I wanted something classic and vintage and definitely not big. I knew I wanted my hygge wedding ethos to be in the dress as well so something comfortable that I would feel as comfortable in by the evening as I was the first moment I put it on in the morning. Boho Bride were so good at accommodating what I wanted and being flexible with looks and styles and fabrics. I couldn't find what I wanted on the rail and never dreamed I'd be able to afford to have one made for me, but they made exactly what I was wanting and for a reasonable price. It was a dream come true. Knowing I had a dress that was bespoke for me and not like any other dress in the world is a pretty special feeling.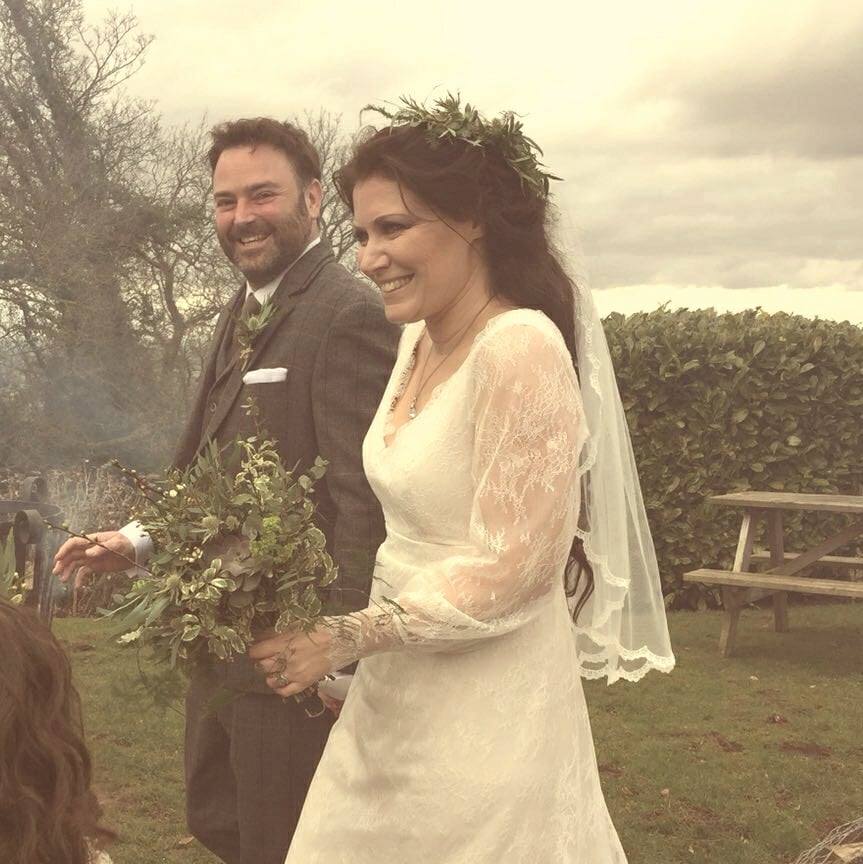 Tell us about your experience with Boho Bride
Lynette and Laura were a great team, providing such a friendly and personal experience. I got to know them both really quickly and it felt like doing dress fittings with friends by the end of it. They just had the right personal touch but keeping it professional and ordered at the same time in terms of appointment times and being clear about what the process would be. I didn't have a clue about dress making so to have the process of fabric sessions and how many fittings there would be etc. laid out at the beginning of the process was really helpful.
Tell us about the fabrics you chose and what made them special.
I went for an off-white lace over the top of a champagne/stone coloured under-fabric. This created the vintage look I wanted and almost made the dress feel like one from hundreds of years ago, it was just what I wanted. It was fantastic to know that the fabrics I wanted could be sourced locally at an affordable rate and I didn't have to have the most expensive fabrics to create an expensive looking dress. I also had always wanted buttons up the cuffs, which give such a vintage look. Laura was so skilled and made these amazing, detailed buttons using the fabric from the dress. They just added that final something to make the dress even more special.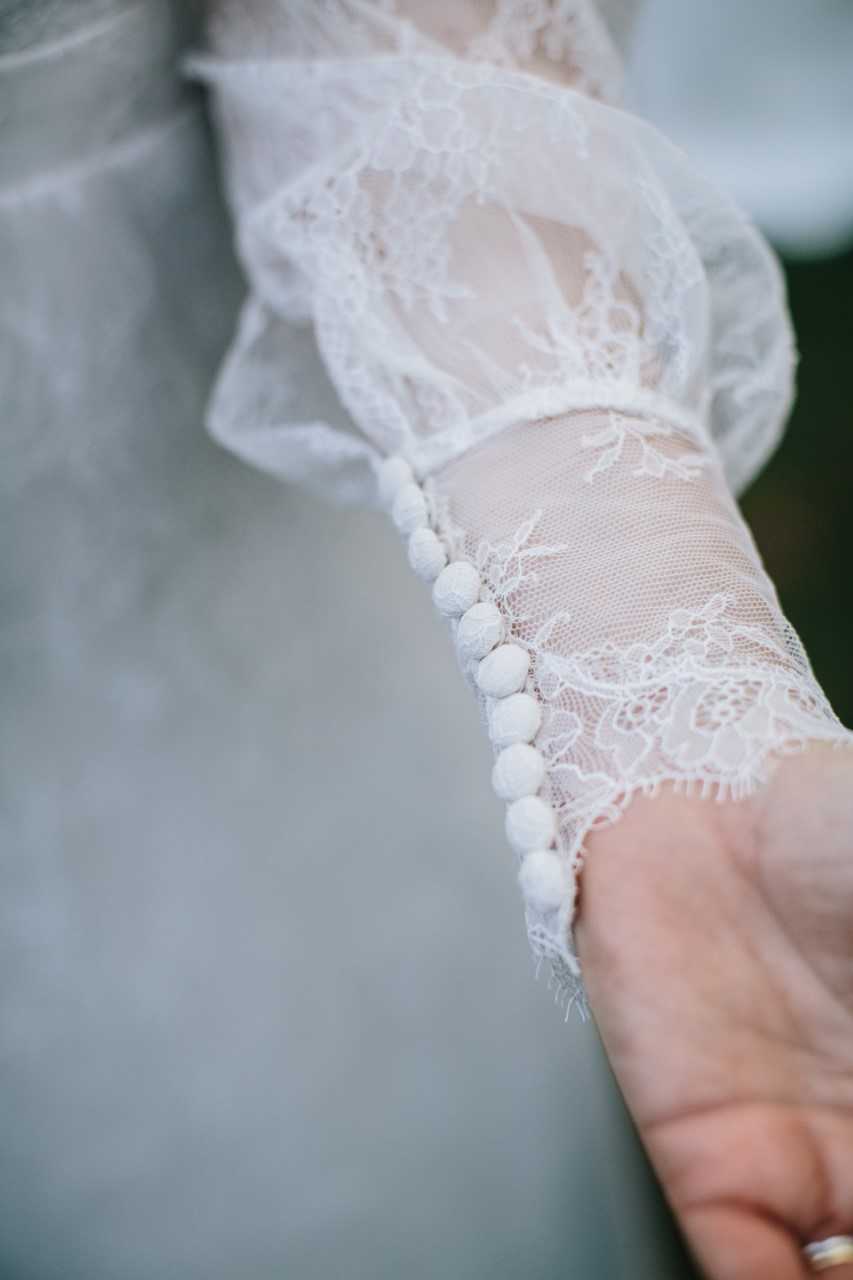 Tell us how you accessorised your wedding gown
I wore a veil, which Boho Bride also helped me find, suggesting the best brands to go for and where to find them. I ended up finding a really lovely Rainbow Club veil. The dress was so detailed with lace edging at the neckline and cuffs that I didn't feel I wanted to make it look too fussy with accessories. I just wore a necklace of my Grandma's.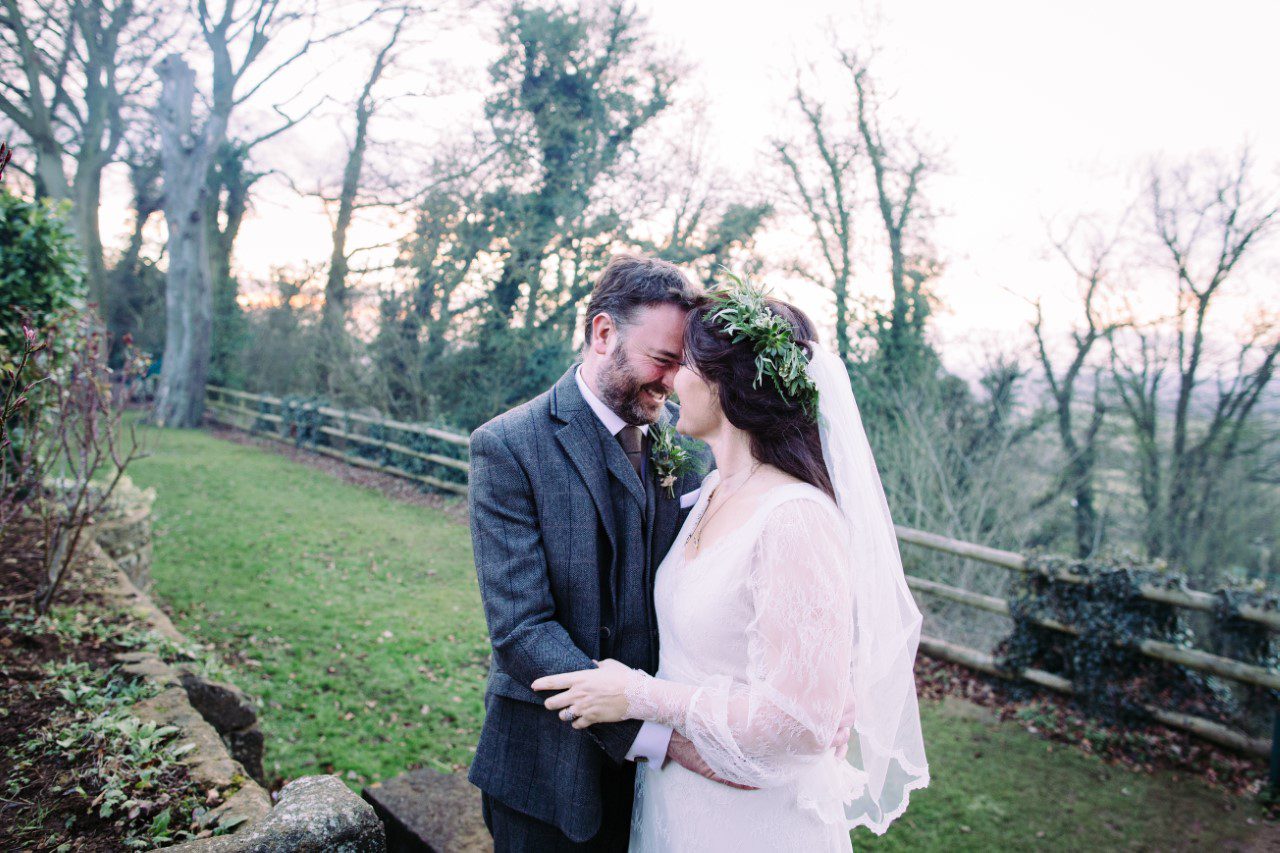 What did you feel like in your bespoke gown?
Comfortable. Special. Wonderful. Emotional. All of the above!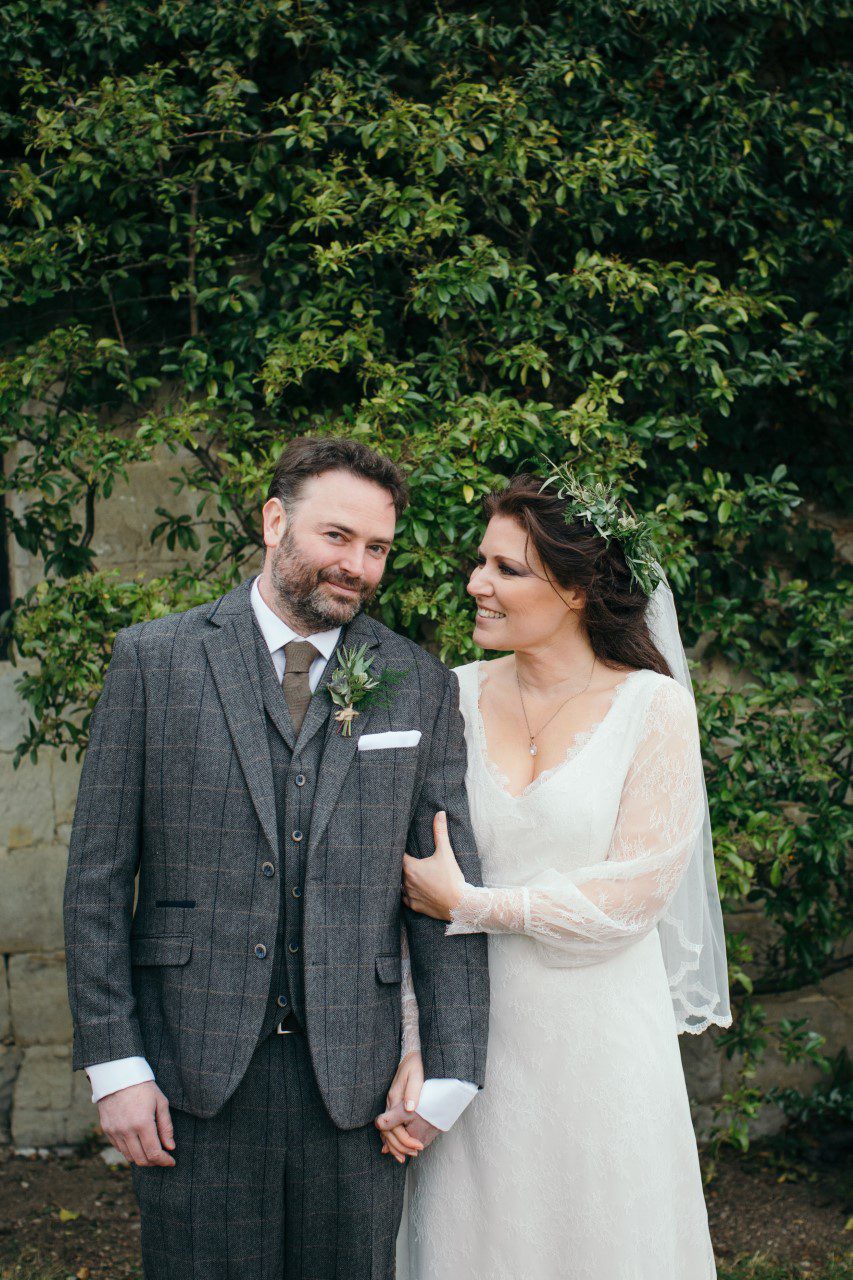 Would you recommend to other brides to have their wedding gown designed and made for them?
Yes definitely. There's something so lovely about wearing a dress you know that nobody else can possibly be wearing as it's totally bespoke to you. It was a lovely process and you end up with something that fits so perfectly and is just right for your shape and style. It really was a special few months and I'll remember working with Boho Bride very fondly.
Suppliers:
Photographer – Gina Print Photography
Venue – The Castle, Edgehill 
Marquee – Cotswold Marquees
Flowers – Lucy Walker, Shipston-on-Stour