Planning ahead for 2022 weddings
---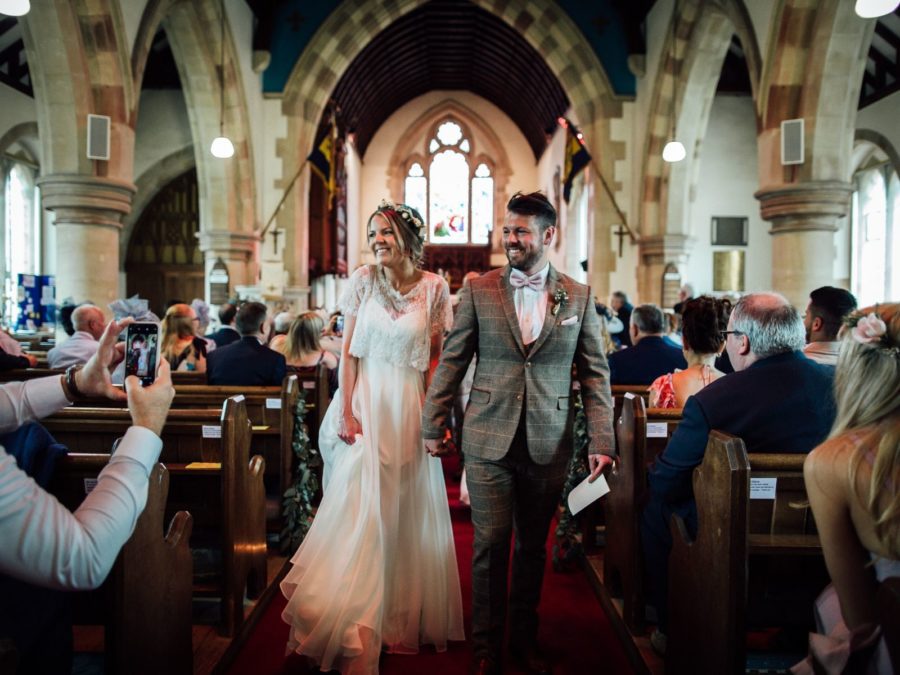 Here are our top tips for planning your stress free 2022 wedding.
It's been a very difficult time for couples over the last 18 months, especially those that have had to postpone their weddings. The uncertainties, the stress of who they can invite and the chaos of fixing new dates and rebooking suppliers has taken its toll.
I know some couples are finding it very difficult to get their wedding planning heads back on, but putting off making plans now could bite you on the bottom further down the line!
2022 is going to be an incredibly busy year for weddings, because of all the postponed weddings for 2020 and 2021 venues and suppliers are already booked up so if you haven't secured your venue or suppliers yet you really need to get on it and book all the important things before Christmas.
This goes for choosing your wedding gown too!
You only have to watch the news to know that because of the pandemic there is a global shortage of everything! There are hold ups at the boarders, lack of lorry divers and staff issues in factories all around the world. Now you may not think this would affect ordering your wedding gown but it does.
About 75% of wedding gowns are manufactured in the Far East and 90% of the fabric and lace used to create a wedding gown is also manufactured there too. Then there is the Chines New Year which last for at least 4 weeks, this means that everything closes for the holidays.
Some designers have already had problems getting wedding gowns to their brides on time even those that have ordered their gowns 12 months in advance due to staffing issues and boarder holdups. So, if you are getting married next year, you need to order your wedding gown as soon as possible. I can't stress how important this is, just to make sure your gown arrives in plenty of time.
Wedding gowns can take anything from 4-9 months to arrive, your gown is made for you its not from stock. Don't be tempted to order something on line, thinking it will come quicker, it might but what if it looks terrible or its too small? You will have to start all over again with even less time to find a replacement. Don't despair if you are on a short timescale though, all bridal boutiques will have ex-sample gowns on their sale rails that can be bought off the peg and altered to fit you. You can get some real bargains too from as little as £300!
Here is a useful time line to help you plan your wedding.
18-12 months.
Choose a date for your wedding.
Get those Pinterest Board filled with lots of wedding day inspiration.
Look at your budget and how many guests you would like to invite
16-12 months.
Start looking at possible wedding venues, do your research and book appointments to visit and then book the venue you decide is perfect for your big day
Book church or registrar
Take out wedding insurance
14-12 months.
Book appointments at bridal boutiques. Do your research, make sure the boutique you want to visit have the sort of wedding gowns you want to try on. Don't book too many appointments, 4 is enough but make sure they are really the ones you want to visit.
Book photographer and videographer
Book a wedding planner if your budget allows.
12 months.
Look at honeymoon options and re visit the guest list
If you haven't already ordered your gown, do it now! It's a big decision, I know but, leaving it any later and it could cause a lot of stress if it is delayed. Remember most wedding gowns will need to be altered to fit you perfectly and you should allow 3 months for your alterations to be completed.
9 months.
Book your chosen florist and your venue decorator if you are having one.
Book cake supplier and any other suppliers you need.
Send save the date cards
Look at groom, ushers and pageboy outfits
Look at bridesmaid's dresses and get them ordered so they arrive in plenty of time for alterations
6 months.
Confirm catering and choose menus for the day
Book entertainment
Decide on stationary including invites, menu cards, place settings and table plan and thank you cards.
Look at transport to get you to the church and to the venue and get them booked.
Research and book any other items you may need to hire such as decorations for the venue, props and signage.
Look at a gift list service or decide on an alternative gift idea.
Book hair and makeup trials.
Book Stag and Hen party
4 months.
Shop for wedding shoes.
Sort out final groom, usher and pageboy outfit and arrange for alterations
Send invitations
Look at wedding rings and other jewellery
Have your hair and makeup trials and take with you to the appointment's hair accessories and veil if you are having one or show the hairdresser a picture of your headpiece or flowers.
3-2 months.
If your gown has arrived schedule your alteration appointments and remember to take your underwear and your shoes to the fittings.
Finalise music choices for the service and the entertainment for the evening reception.
Finalise all the protocol for the ceremony, the order of service and final choice for the music.
Have your pre-wedding shoot if you are having one.
Chase up RSVP's and check any special dietary requirements and let the caterers know.
Buy gifts for bridesmaids and best man and ushers.
Book to have nails and pedicure
3 Weeks to go.
Look at final seating plan.
Give the supplier who is doing your seating plan the final draft.
Write your vows and speeches.
Pick up rings.
Check with all you suppliers that everything is on track and confirm time lines for arriving and departing and where they need to be. Don't forget to offer them refreshments on the day.
1 week before.
Double check everything again.
Wrap presents for bridesmaids, best man and ushers.
Collect grooms, best man and usher's suites.
Have a spa day and treat yourself.
Drink plenty of water and get some early nights.
Pack for your honeymoon.
Shop for last minute bits. Buy a hand-held steam press so you can get any creases out of your dress, the bridesmaids and the mother of the bride.
Go through the timeline for the day with venue and anyone that has a specific role on the wedding day. Delegate!!!
The Day before.
Take everything that is needed to the venue.
Check that the venue has everything they need and where everything is going to be stored overnight.
Eat well, but nothing heavy, try not to drink too much and try to get an early night.
Have fun, enjoy the day and try not to stress the small details. Everything will be perfect.