Your Covid-19 (Coronavirus) update 12/03/2020
---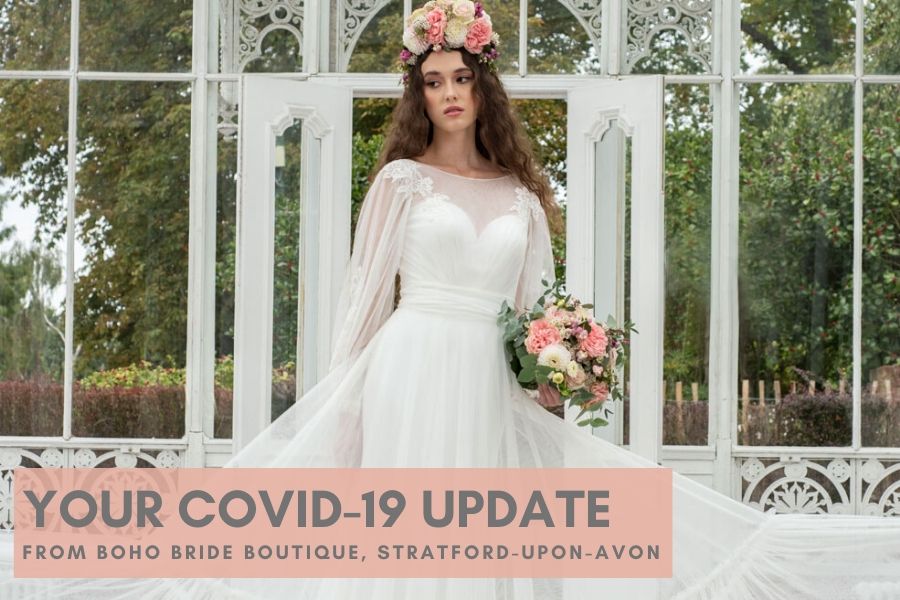 Your Covid-19 (Coronavirus) update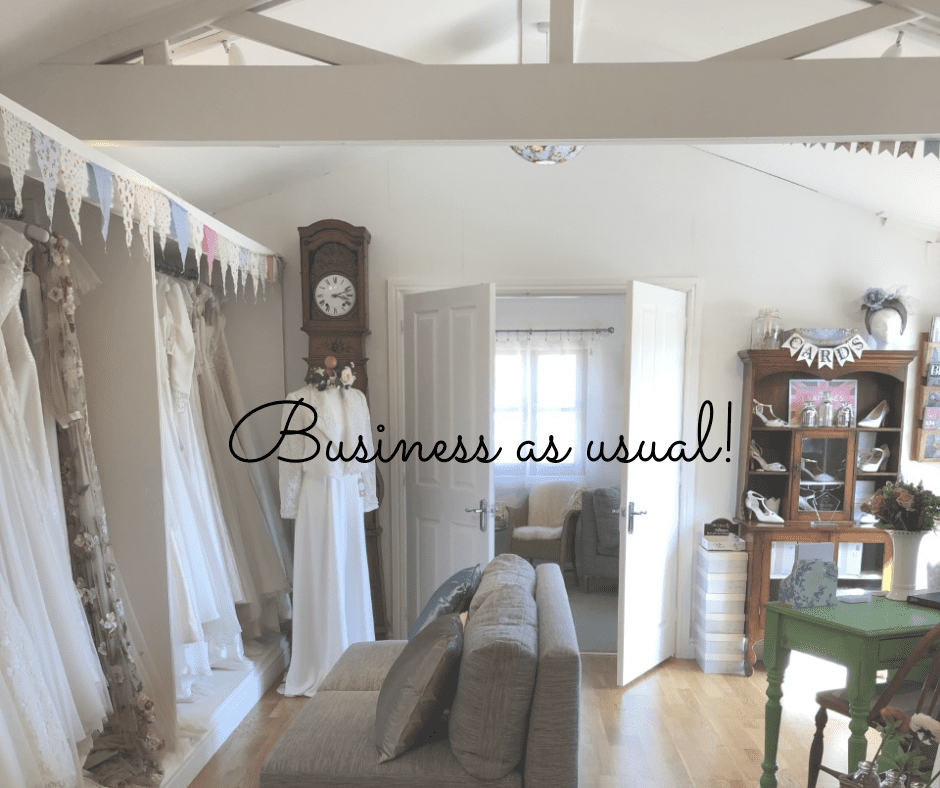 Business as usual at Boho Bride! Your Covid-19 (Coronavirus) update…12.03.2020
Due to the ongoing situation of the Covid-19 outbreak we want to reassure everyone that we have put measures in place to keep our brides, their guests and staff safe.
We ask that you arrive for your appointment as usual but on arrival you wash your hands and use the sanitation gel provided. All our staff have been instructed to do the same.
We keep our boutique spotlessly clean as a matter of course and will be taking extra measures going forward with cleaning all areas that our guests may come in contact with, with antiseptic wipes and other cleaning products.
However, we ask if you have a cold or other flu symptoms please can you rearrange your appointment when you feel better. This applies to any of the guests you are planning to bring with you.
At the moment our designers are working extremely hard, with no dramatic delays to orders arriving on time. However, because most of the fabric and lace used in the bridal industry comes from areas effected by Covid-19 there could be an issue with supply going forward.
Our designers are recommending that brides place their orders as soon as possible, especially if your wedding is for 2020. For those brides with a short timescale Boho Bride has a gorgeous collection of 'buy it now take it away' sample gowns, which can be bought off the peg.
We hope this reassures you that your health and safety are very important to us and we will keep you updated over the next couple of weeks.
We look forward to welcoming you to Boho Bride boutique and helping you find your dream wedding gown.
Many thanks for your support at this difficult time.
Lynette Turner
Director
Boho Bride