Has the cost-of-living crisis had an effect on your wedding budget?
---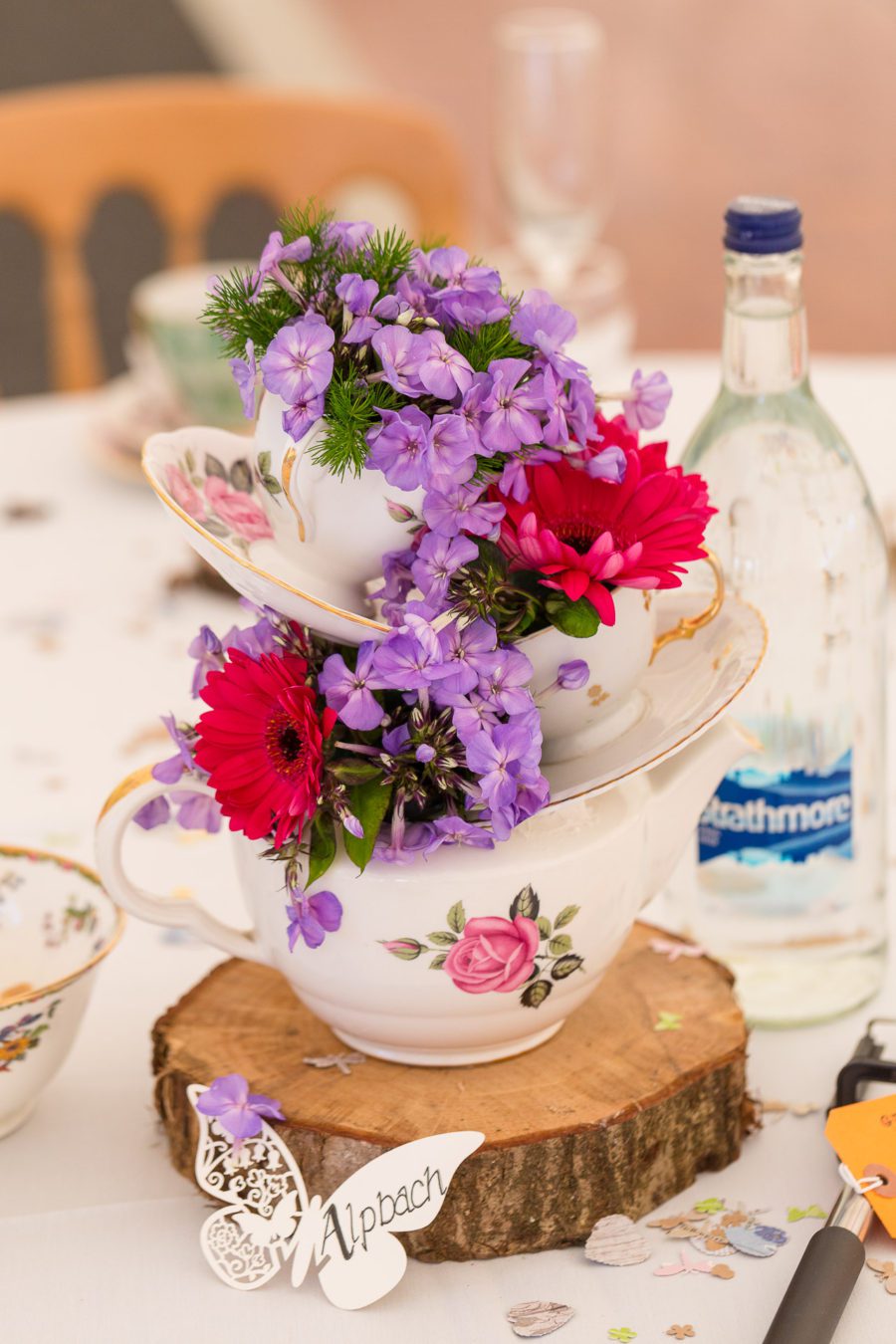 Has the cost-of-living crisis had an effect on your wedding budget?
Not only have couples had to deal with planning a wedding during the covid pandemic they are now having to re-think their original wedding plans because they have seen the budget for their weddings shrink.
With everything going up in price from mortgage interest rates to filling up your car with fuel and just the day-to-day cost of living, couples are having to rethink their original plans for their weddings
Venues and wedding suppliers have also had to put their prices up to cover their costs too.
What you got for your wedding budget last year is not what you get this year.
So how and where can you cut your costs?
Here are a few ways you can still have a beautiful wedding for your original budget.
Swipe left!
The first thing you need to look at is the number of guests you want to invite or can afford to invite.
If the covid restrictions has taught us anything positive it's that you can still have an amazing wedding with as little as 50 guests.
The average cost per head for a sit-down wedding breakfast starts at £38 per head and that's just for food and a drinks package. Most wedding venues offer packages that include the venue and the food and drink and they start at about £50 per head it's a big part of the budget.
So if you are intending to invite 100 guest that's £5,000 – make sure you find out exactly what is included so there are no nasty surprises.
What's the alternative?
Wedding buffets, sharing tables, street food and afternoon tea are bang on trend.
You don't need as many staff to serve your guests if you have a buffet or sharing tables, they can just serve themselves and if you go eco-friendly and us recycled disposable plates and cutlery you are saving the planet and the washing up! The same with street food suppliers, your guest can choose what type of food they want to eat from a salad bar, to a pizza vendor. My tip would be to have 3-4 different street food vendors for variety and dietary needs. Obviously, you need to find a venue that is happy to accommodate this type of catering. It also means that you don't have to have separate catering for your evening guests. Check out The wild Oven for some fantastic ideas
Traditional Afternoon Tea tables are very popular too, again guests can help themselves to a selection of delicacies so no need for serving staff. For evening guests, you could offer them a selection of goodies buffet style so they can help themselves. Check out Shakespeare Kitchen
Don't forget the bar, again you can have different types of bar vendors for variety. I love the mobile horse boxes and anything quirky, China Grey have a stunning vintage sail boat as a bar. Check out China Grey there horse box bar is amazing.
Venue styling and decorations.
Styling your wedding to reflect your personalities is very important, it sets the theme for your wedding day and everything hangs on this for the feel of the wedding. So, think about what you want and where you want it at your venue. Some venues already have great props that can be used but make sure they aren't going to cost extra to use.
Get creative!
There is so much information out there on how to do a DIY wedding, get your friends, family and guests to help. Delegate, and get organised in advance. See if anyone has props that you can borrow or are happy to make for you. Uncle Stan may have an old rustic cart in his shed or your Nan may have loads of vintage crockery that you can use to style the tables add a few flowers and you have a table centrepiece.
Bring your own dessert!
I love this idea of doing a bake-off challenge. 'The Great Wedding Bake Off' Ask your guest to make or bake a dessert and then ask your guests to mark them out of 10 and the winner gets a prize at the end of the meal. It will be fun and quirky and you can think of some great prizes for 1st, 2nd and 3rd or even the soggy bottom!
Flowers, bouquets and button holes.
Grow your own!
With plenty of planning you can grow your own wedding flowers or ask your family and friends if they can grow flowers in their gardens for you.
However, unless your competent I would always ask a professional to do your bouquets and flower crown, leave it to the professionals, choose flowers in season and add dried flowers to make the budget go further.
Transport – Do you need it?
If you do, then do your research. Look for enthusiast clubs or ask around if anyone knows someone with a vehicle, they are happy to hire for the wedding transport. Check they have the right insurance and that the transport is roadworthy and safe.
Wedding photos
The one area that you should not be tempted in trying to do yourself or ask a friend to do it is the wedding photography and videographer. I can't stress enough how important it is to use a professional. They are worth their weight in gold, do your research and check reviews carefully, contact other couples that have used the same photographer for their opinions. Choose a photographer that gives you a link to a private gallery so you can see all the images and you can download and keep all of them. You will be looking at those images of your wedding for the rest of your life and so will your children and grandchildren so get it right.
Choosing the right wedding gown.
Make sure it is practical for the style of wedding.
If you are getting married in a tipi in a field then think about how you are going to move around. Is it going to be practical? Don't worry about long trains, they can be pinned up with a bustle pin so they don't drag in the mud. Will you be able to go to the loo in it? Portaloos can be a bit of a tight squeeze and the floors can get a bit muddy. However, if you fall in love with a dress, it really doesn't matter there are no rules just love your dress.
A boho style wedding gown is a great option, light, floaty and relaxed, easy to move around in and will look amazing. Add a floaty long veil and a flower crown and you will be the perfect boho bride. Check out our Boho Bride Freedom Collection for the perfect boho wedding dresses 
Shopping for your wedding gown
Do your research!
The first thing you need to do is look at your local bridal boutique, see if they do the style of wedding gown you think you would like. If not look further afield. Do a Google search, scroll down until you find what you are looking for?
Things to remember when choosing the right boutique. Do they do one-to-one appointments, do they have an in-house seamstress service or do you have to find your own. Ask if there is a charge to book an appointment. Lots of boutique ask for a booking fee due to brides not turning up for their appointments. It's so frustrating when a bride doesn't turn up, especially when you have turned away other brides for that slot. The boutique usually deducts the booking fee from an order for a wedding gown. This is standard practice now so don't be surprised if you are asked to pay to secure your appointment.
Look at designer lead-times, some designer's lead-times can be 8 months and then you need to add two months for alterations. Ideally you need to start looking for your wedding gown at least 12 months before you wedding date.
Check how many guests you can bring with you to your appointment. My tip is to only bring 3 people with you that will give you good advice and encouragement. You don't need negative opinions, it's very upsetting for the bride, she's probably feeling nervous and apprehensive enough anyway. It's not a TV reality show.
Don't blanket book appointments, choose a max of 3 bridal boutique to visit otherwise you will go dress blind and not enjoy the experience. I had one bride that had been to 14 different bridal boutique and still couldn't find a wedding gown….I wonder why???
Wedding dresses on a budget and short timescale.
Please don't be tempted to buy a dress on-line we have all seen the horror stories. "I bought my dress on-line and it's nothing like the photo" I hear them cry!
Get the bridal experience, you deserve to feel special.
Most bridal boutiques have ex-sample wedding gowns that are on sale for a reduced price because they are from previous collections that have been discontinued. They are usually in great condition and at a fraction of the original retail price. You will get all the service and experience of a professional bridal stylist and have a lovely experience too. Don't be embarrassed to tell the bridal stylist your budget, we really don't mind, we just want to help you. Check out our 'buy it now take it away' page for ex-sample gowns
Always try to get a rough cost of how much the alterations are going to be, sometimes if a dress is too big and it will need major alterations to get it to fit and it can be quite expensive you may just as well order a new dress in the correct size.
Hidden Extras
I'm not a fan of petticoat hoops and they certainly shouldn't be sold on the basis that if you have a hoop you won't need to have the hem taken up. Ask yourself, do you want to look like a loo roll holder? A petticoat can cost as much as an alteration to the hem. If you buy your dress from an independent bridal boutique it will come in a dress bag at no extra charge.
Outdoor wedding ceremonies and the change in the law.
Outdoor civil weddings and civil partnerships made permanent – GOV.UK (www.gov.uk)
Through the pandemic the government relaxed the rules on outdoor wedding ceremonies to allow couples to get married outside at a licenced premises. Before the relaxing of this rule ceremonies could only take place indoors or in a permanent structure such as a gazebo or a bandstand in the grounds of a licenced premises.
The government has decided to allow outside ceremonies permanently, which gives couples much more freedom to choose how they get married and where. The venue still has to hold a licence for wedding ceremonies.
An ongoing Law Commission report into marriage laws is due to be published in July and the government will carefully consider the recommendations once received. This report is exploring how to modernise and improve marriage law into a simple, fair and consistent legal structure. This includes widening the locations that people can get married at and whether more types of weddings should be legalised. This could mean that you can get legally married anywhere, even your back garden without the need to have the legal part at a registry office. The possibilities would be endless and a whole lot cheaper if this shake-up of the law goes ahead. Fingers crossed!!
At Boho Bride we believe that no matter what a brides budget is she deserves to have the best experience and our job is to help her find the perfect wedding gown.
If you would like to make an appointment to come to see us head over to the contact page.
We can't wait to welcome you to the boutique! xx