Real Bride Story – Ellie & Matt's Woodland Wedding
---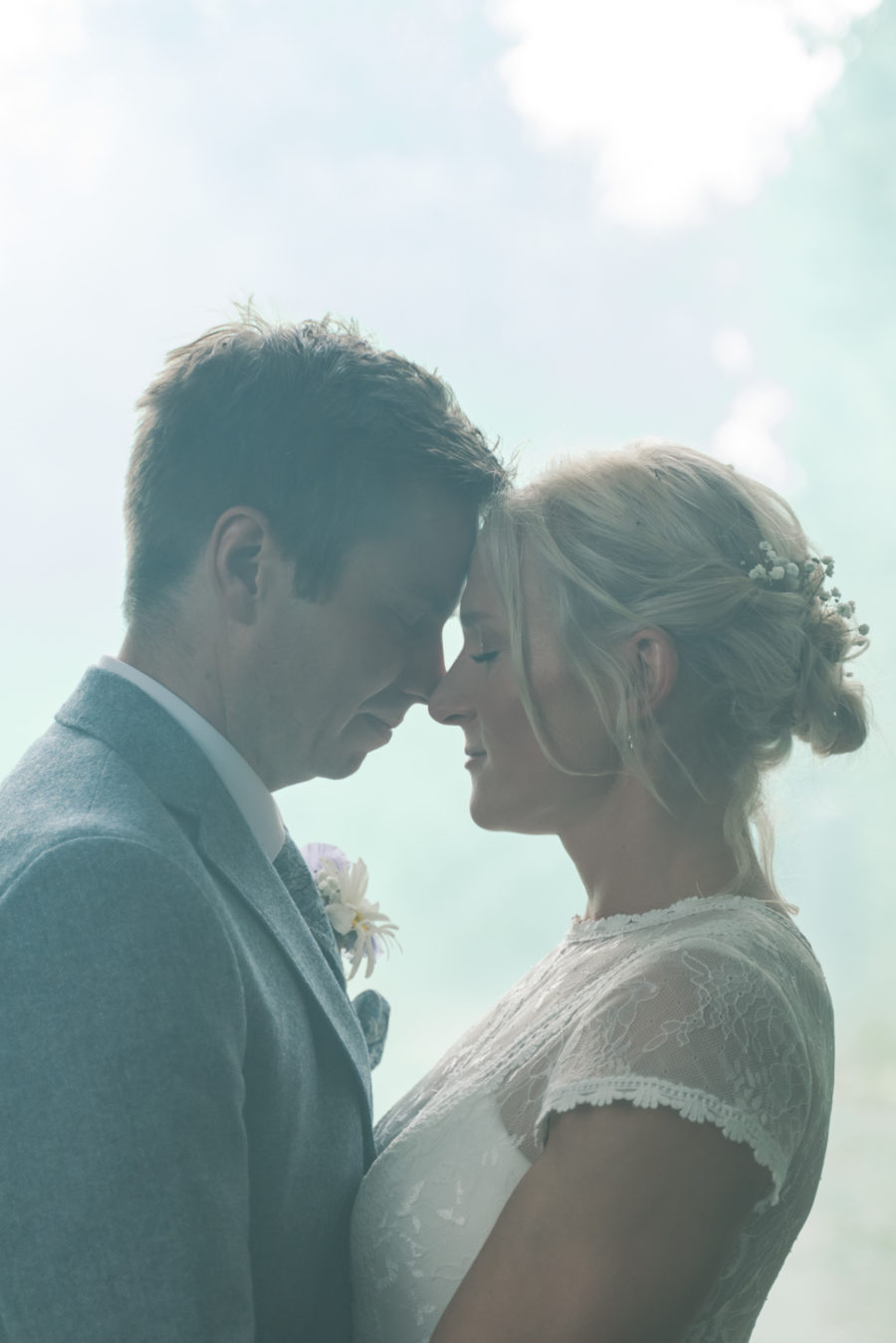 Ellie and Matt's woodland wedding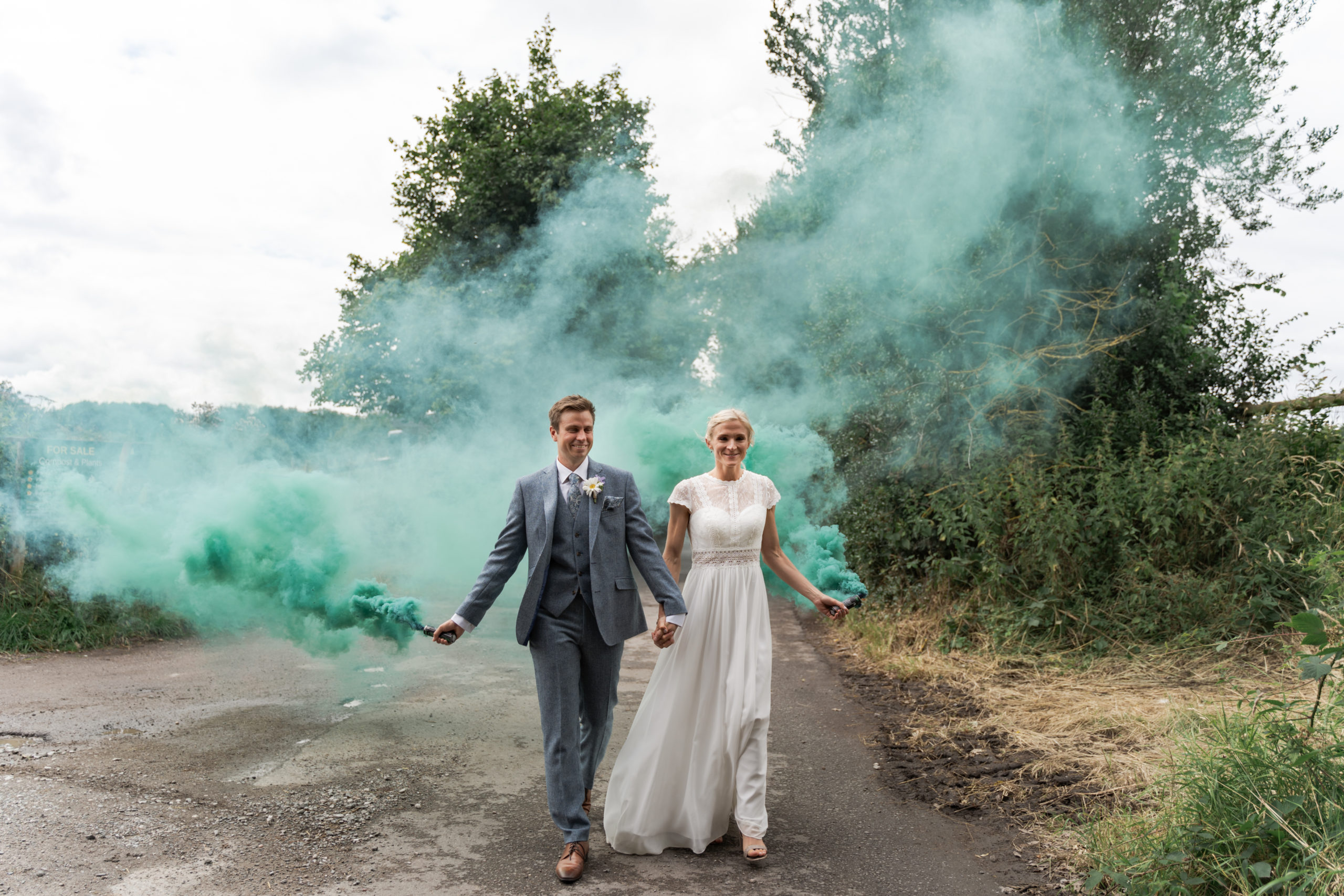 Tell us about the proposal
We had been back packing around Asia for 7 months and Matt proposed on the very last night! It was on the roof of the hostel we were staying at, surrounded by drying laundry…
When did you get married?
We got married 31st July 2021
Tell us about your wedding day
Our wedding was at Newlands Bishop Farm, Solihull. The ceremony was outside in the woodland area and the food and dancing was held in the tipi tent. We had the whole farm to ourselves, so guests could roam around, see the animals and sit round the fire pit on hay bales. It was exactly what we wanted!
What were your most prominent and treasured memories from the day?
So many, but a few that jump out are; getting ready in the morning at home with the girls, my dad driving us to the venue in his minibus, walking down the aisle with my Dad and my niece, the woodland ceremony and the speeches.
Did you got married during C-19?
How did your wedding differ from the one you'd initially planned?
We were quite lucky really, we just had to move the date once, so not too bad.
Do you have any advice for couples planning a wedding during the pandemic?
To be relaxed and expect the unexpected!
The dress!
What dress did you choose?
I chose a Millie May dress, ivory coloured, full length, with a bit of an open back.
How did you choose it?
It was the first dress I saw when I walked into the shop (it was on the mannequin) and I knew straight away it was the dress for me.
What did you love about your dress?
I loved the back the most. Plus, the gorgeous lace.
How did you feel in your dress?
It sounds a bit cheesy, but I really felt amazing. I absolutely loved wearing it. I felt like a slutty Jane Austen (in a good way!).
Check out more boho style wedding dresses
How was your experience shopping at Boho Bride?
Absolutely fantastic, Lynette and the rest of the girls were all SO lovely and welcoming. They even let me come back with my Mum and my Mother-in-law separately so they could see the dress too (you could only have 1 person at a time due to covid restrictions). They couldn't have been more friendly or helpful. Read what other brides say about us. 
How did you accessorise your dress?
I wore some jewellery that was special to me and had real flowers in my hair.
Did you have any alterations?
Lynette and her team helped make alterations to the dress so it fit just right for me (shortened it slightly and made the waist fit snugly).
List of the dream team
Dress – Boho Bride Boutique https://bohobrideboutique.co.uk/
Venue – https://www.newlandsbishopfarm.co.uk/
Accessories – n/a
Suits – https://www.peterposh.co.uk/contact/?sid=Warwick
Caterers – https://www.rusticroastkitchen.com/
Wines and spirits – bought our own from the supermarket
Flowers – https://www.lisaflowersfloraldesign.co.uk/
Rings – https://www.warstonejewellers.co.uk/
Hair – https://www.louisedelaneybridalhair.com/
Makeup – https://www.ashleighhope.com/
Photographer – https://stephenwphotography.co.uk/
Bridesmaids Dresses – https://www.monsoon.co.uk/
Wedding stationery – https://www.poppyforrest.co.uk/
Decorations/party hire entertainment – https://www.entertainment-nation.co.uk/the-marksmen
Celebrant – https://emmadunleavydale.co.uk/