VIDEO: Your FAQs, Answered
---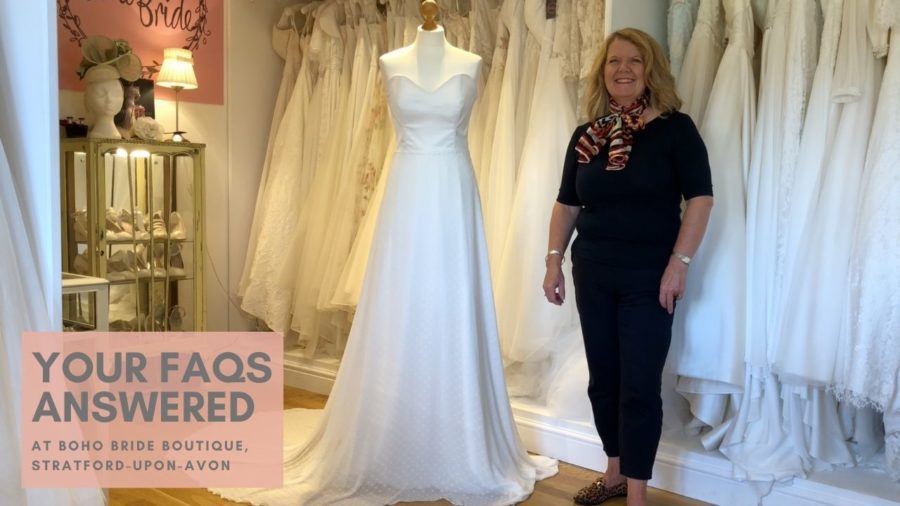 Boho Bride's Creative Director Lynette answers our bride's most frequently asked questions – from choosing a veil to covering up 'problem areas' – in this short video:
Q1: How can I choose between a long and short veil? (0.19 minutes into video)
See our accessories here or book an accessory appointment with us to try our range!
Q2: How can I avoid tripping over my dresses? (2.20 minutes into video)
This is all about alterations!
Q3: How can I pin up my dresses for a night on the dance floor? (3.35 minutes into video)
Q4: Do I need a hoop? (5.12 minutes into video)
Q5: How can I cover up my arms? (6.24 minutes into video)
Boho Bride's very own Freedom Collection has a selection of boleros and biker jackets.