Bohemian and Vintage Wedding Shoes You'll Love
---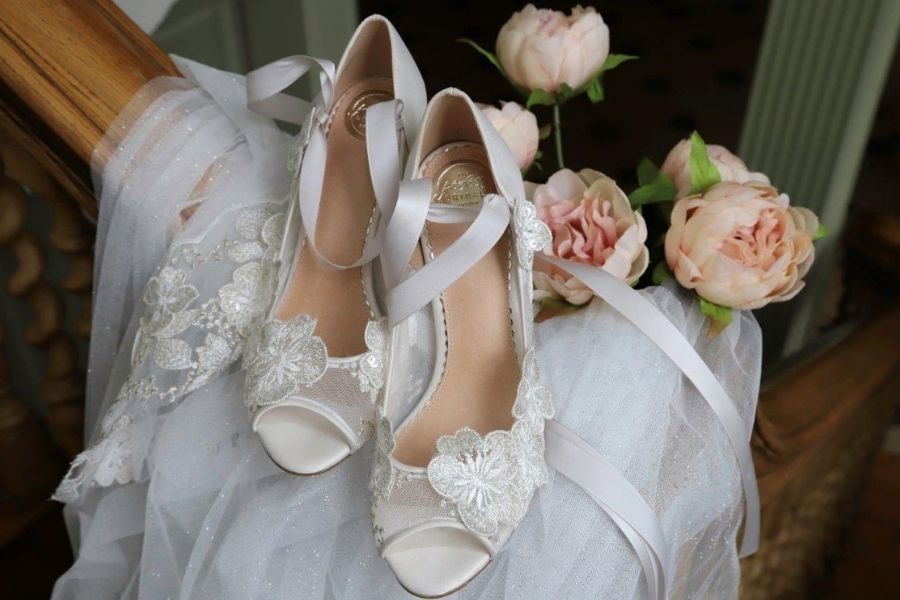 Here at Boho Bride boutique, we have a gorgeous collection of bohemian and vintage wedding shoes available in nudes, neutral tones, subtle pinks and more. These elegant wedding shoes, adorned with ruffles, feathers, pearls and bows will be sure to dazzle your dance floor.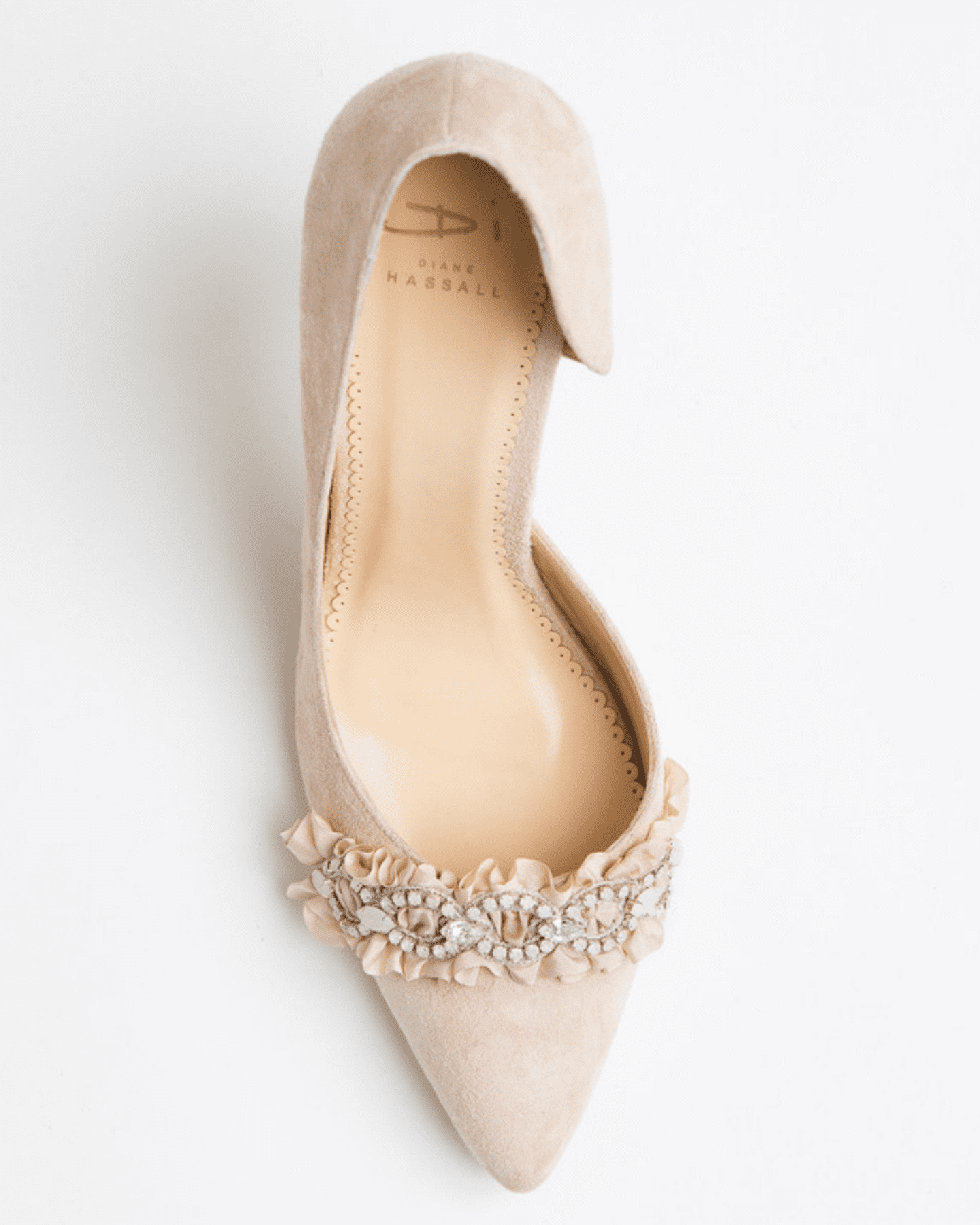 Bohemian Wedding Shoes for the Relaxed Bride
Flutterby Wedding Shoes
This fun and flirty pair of heels are covered with delicate feathers and lined with diamantes.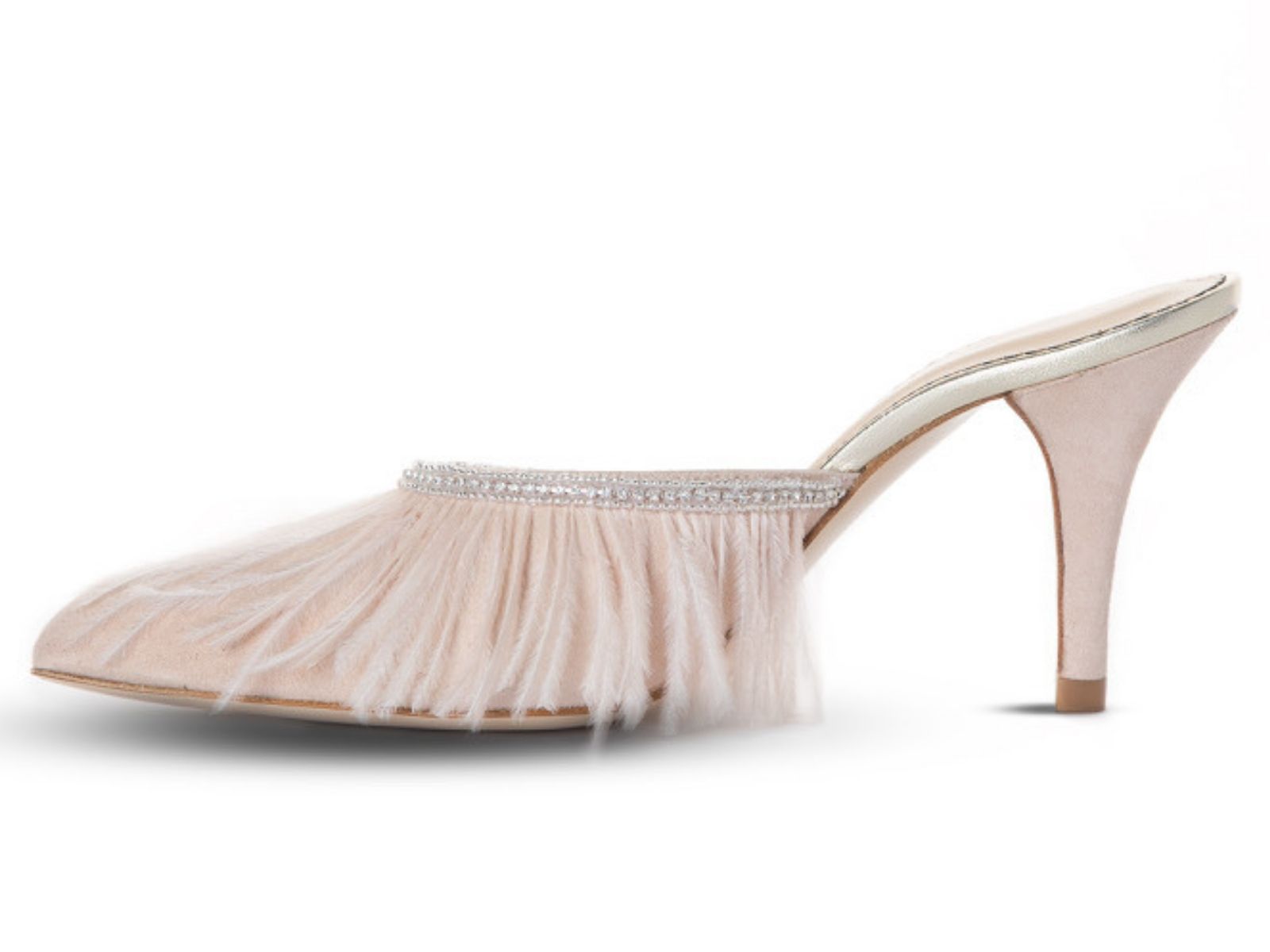 Our favourite thing about Flutterby is that you can wear them again and again! Not out of place at a formal party, pop these on for the next wedding you attend… just make sure you can resist wearing them before your own big day!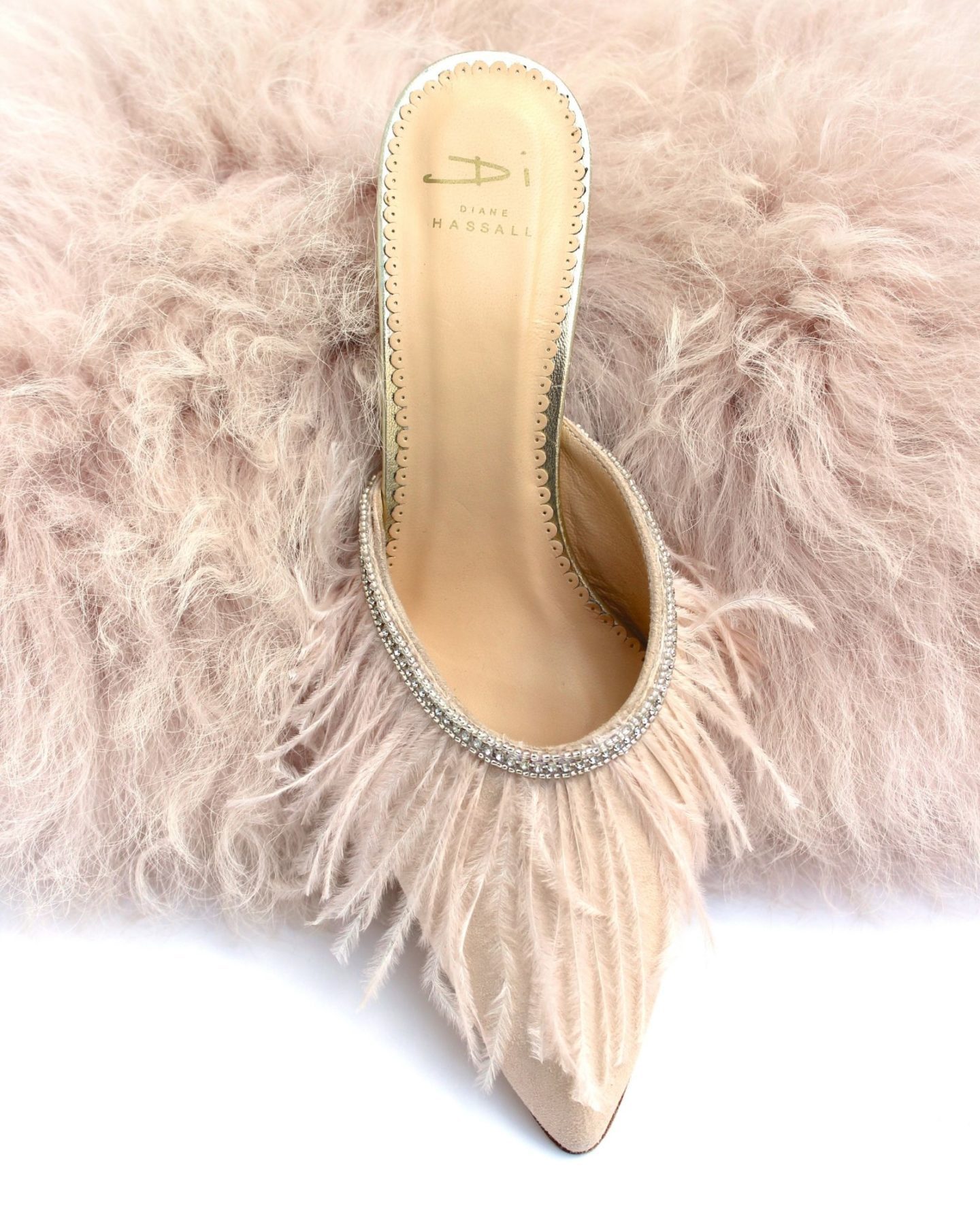 If you're a bohemian bride, you'll love these biker jackets from our Freedom Collection.
Amarine by Diane Hassall
Bohemian wedding shoes don't get much prettier than this. The organza ruffles and crystals give these shoes a lot of personality, while the thin and elegant straps promise not to draw attention away from your gorgeous wedding dress.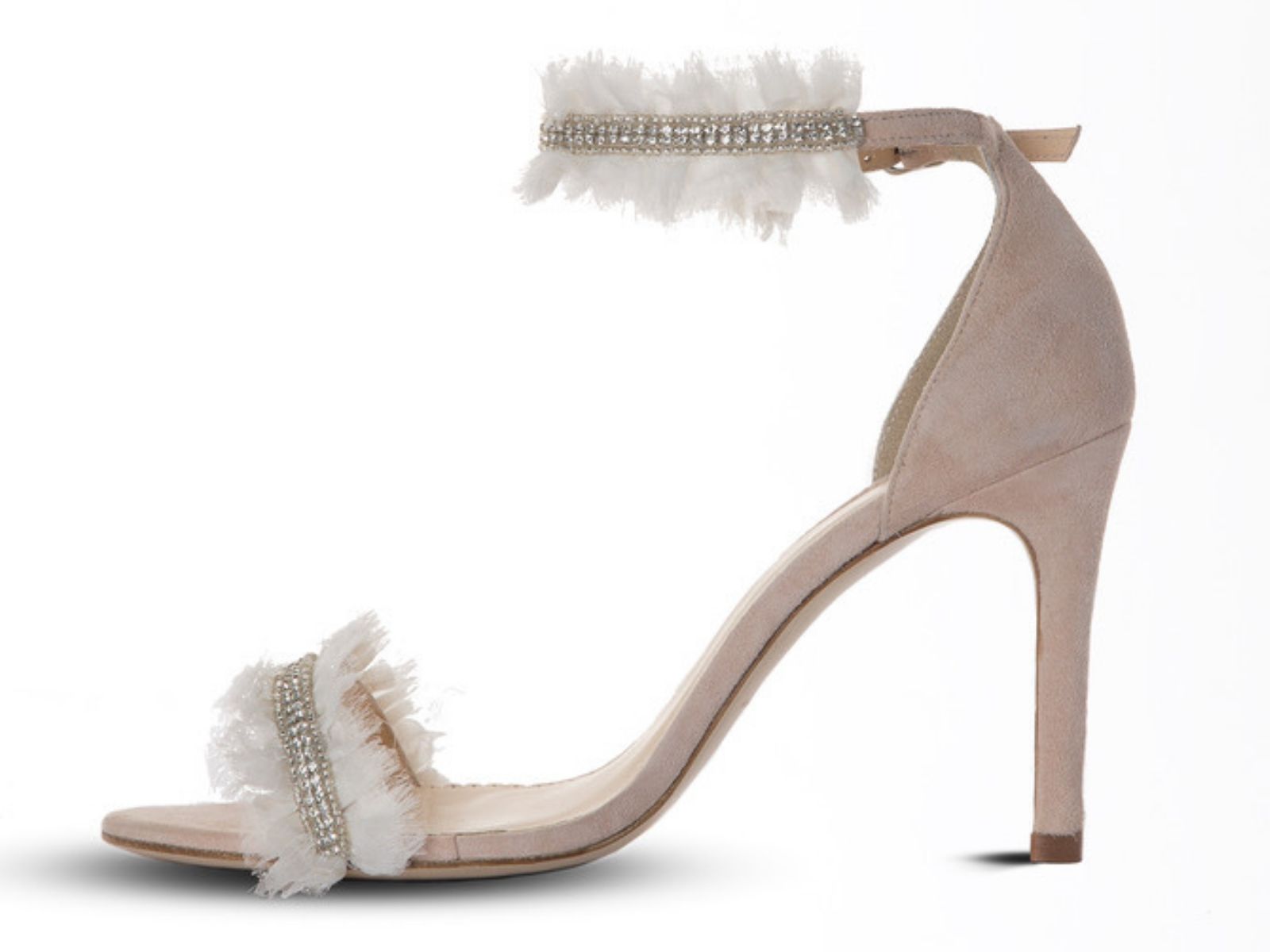 The peep-toe on these bohemian wedding shoes make them perfect for summer weddings and the nude colour ensures they flatter any wedding dress. 
Complete your summery look with your favourite summer wedding dress.
Renate by The Perfect Bridal Company
These simple wedding shoes are perfect for the laid back bride who plans to wear a statement wedding dress, like Boho Bride Alice's rose print gown. If you're after a subtle but beautiful pair of shoes to complete your wedding outfit, these glamorous wedding shoes, with an elegant ribbon detail, are perfect for you.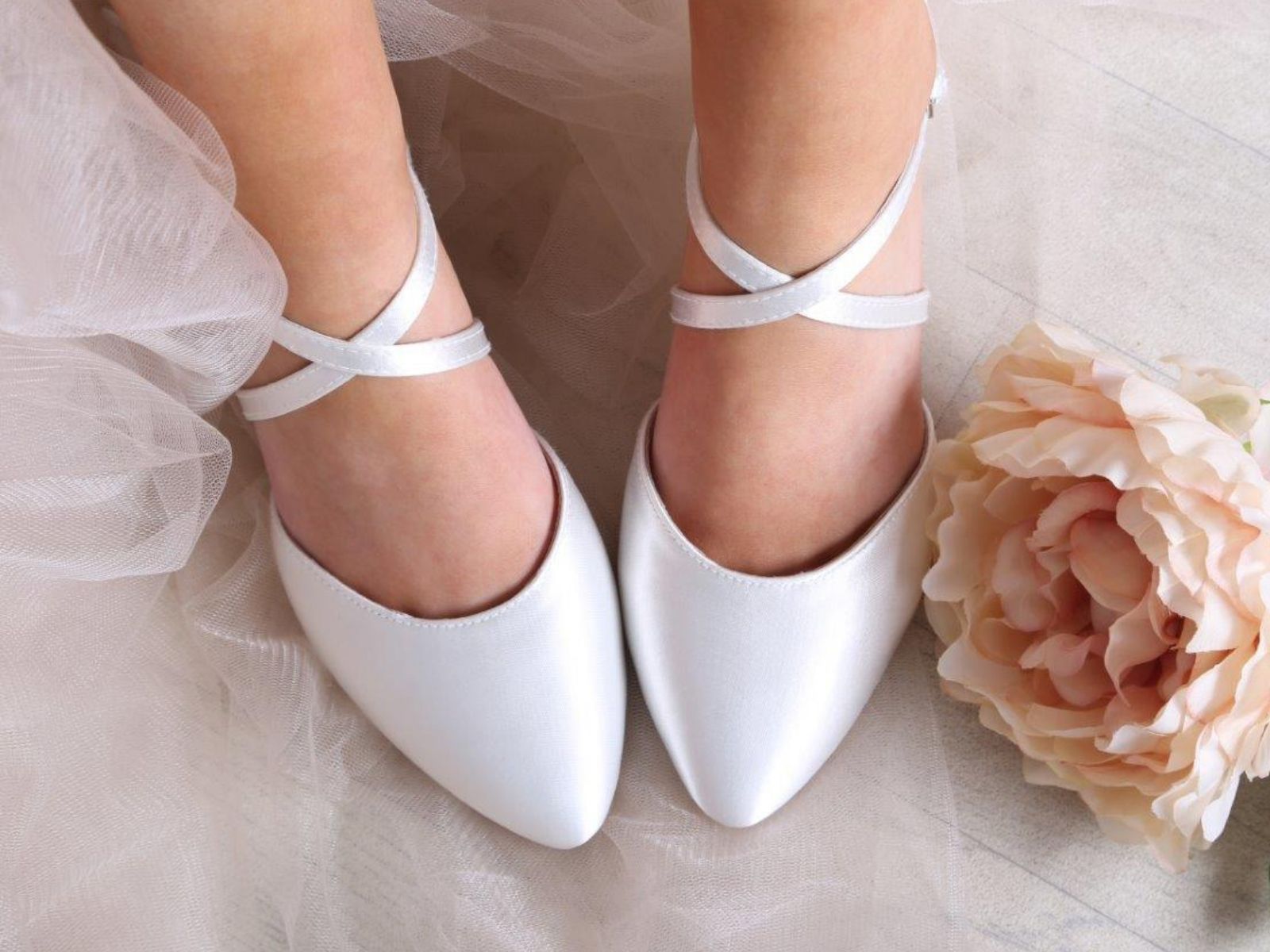 Renate are also available in lace, and these gorgeous lacy shoes are a favourite with brides planning a vintage look.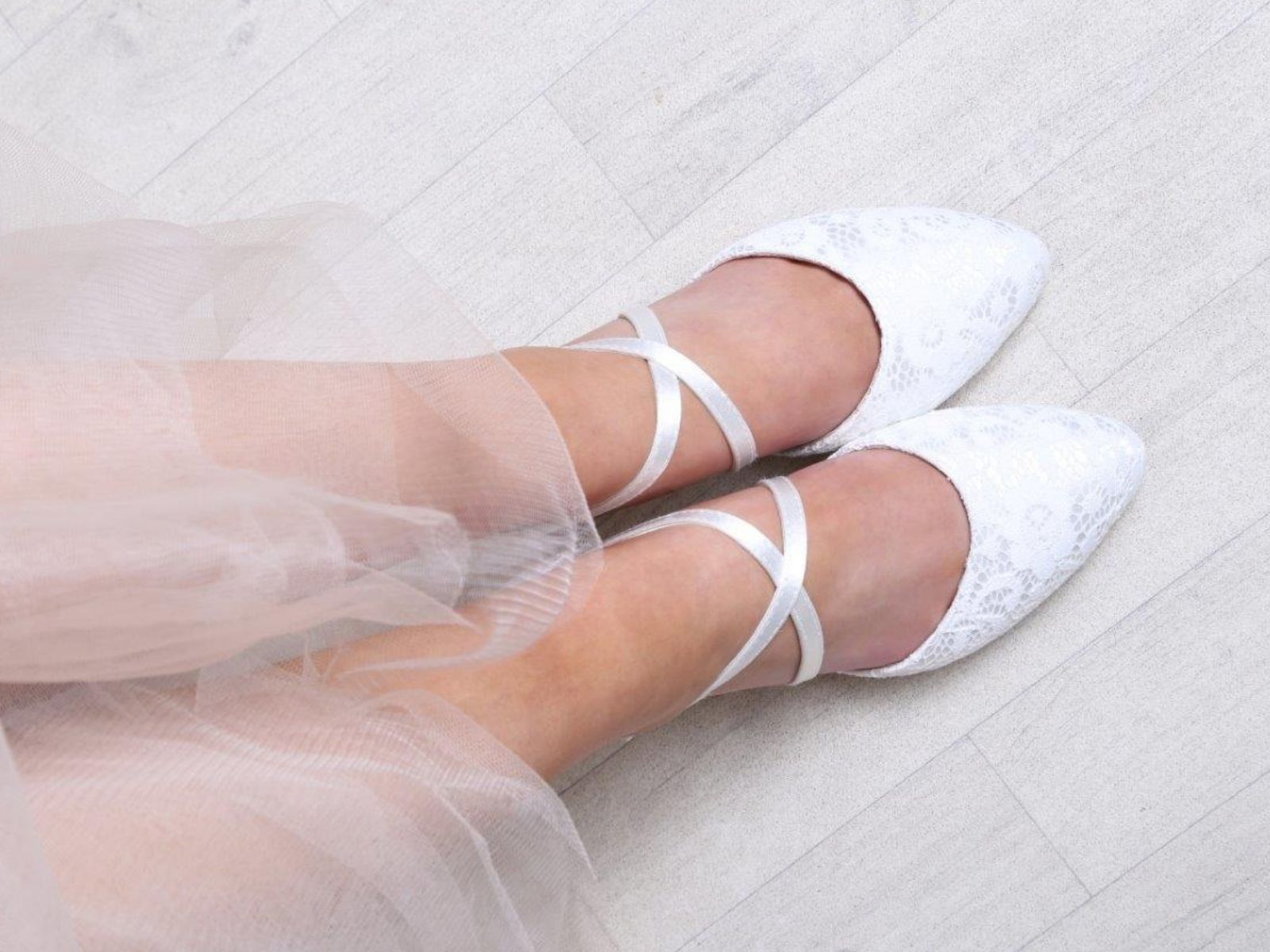 Vintage Wedding Shoes
Elegant Vintage Wedding Shoe, Jaime
The pointed toe and split T bar detail give these otherwise traditional-looking shoes some unique quirks. Finished with a low heel, you'll walk down the aisle with utter confidence in these vintage wedding shoes.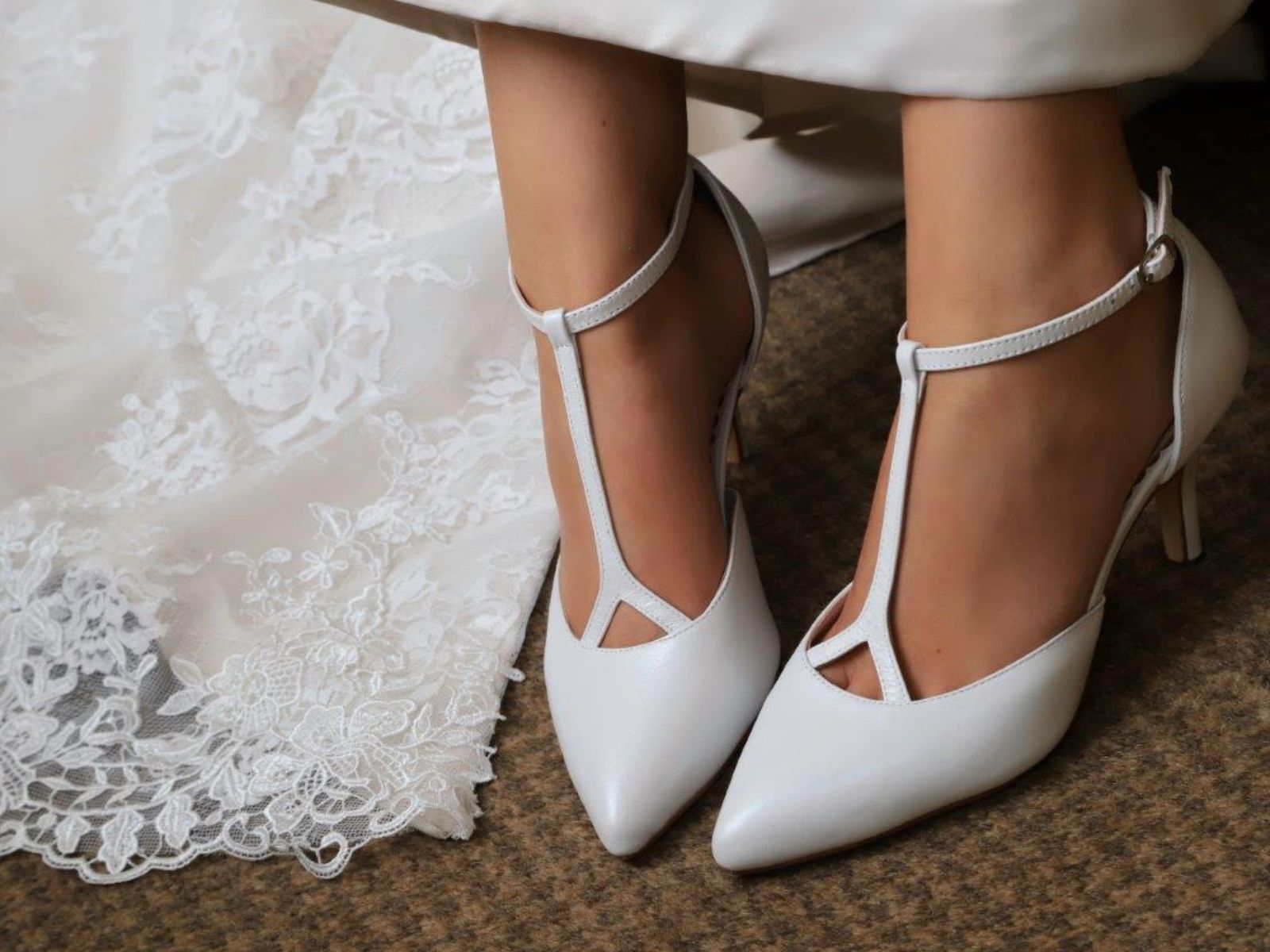 Romantic Wedding Shoe, Rocco, by Diane Hassall
If you're looking for shoes that wedding shoes, consider Rocco, a pair of popular and incredibly comfortable. Made from nude suede and ivory French lace, they've been adorned with ribbon ties and sparkly toes.
If you're an alternative bride looking for a pair of shoes to match your personality, Rocco by Diane Hassall will definitely do the trick.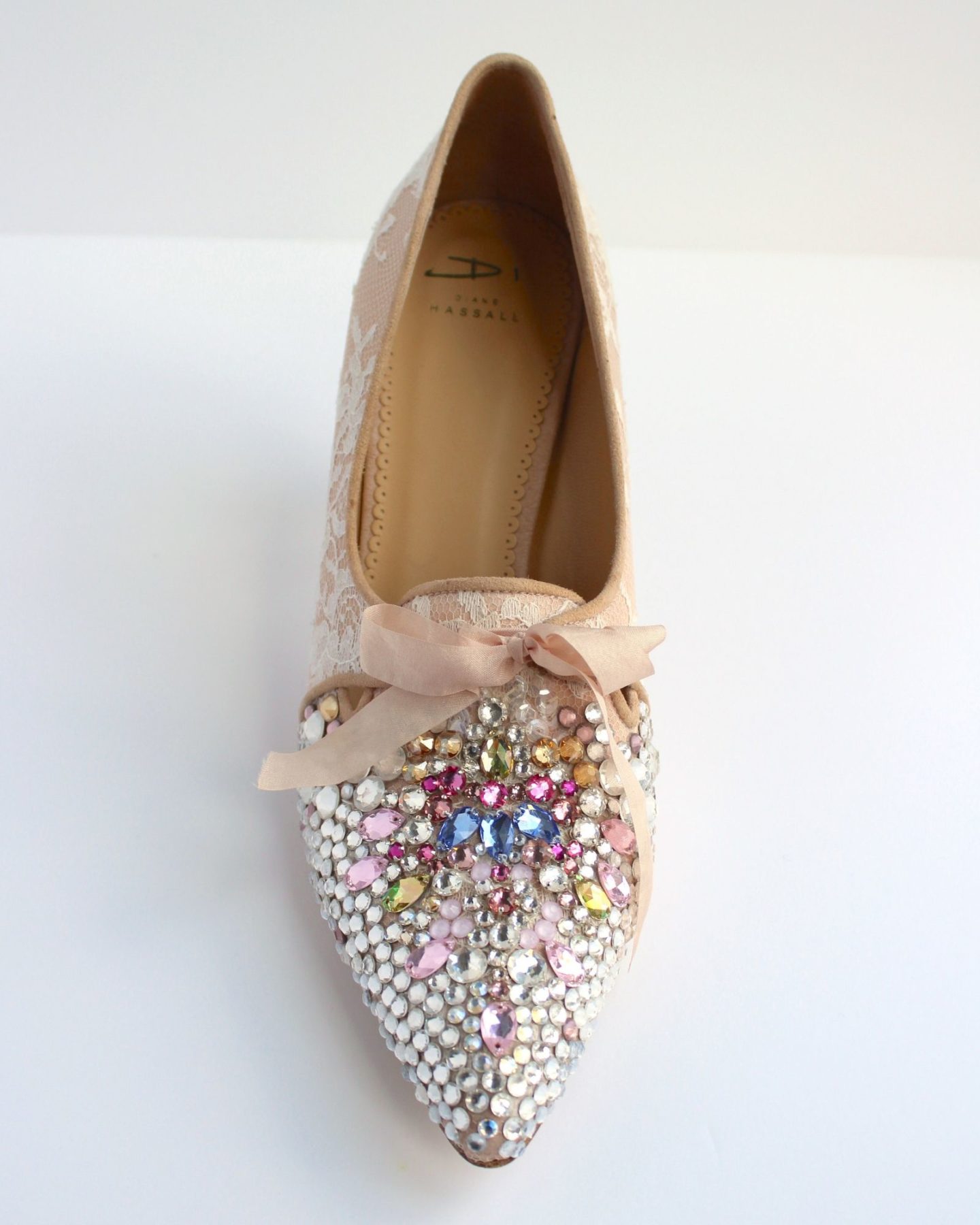 We think these are perfect for festival or outdoor weddings like Aimee's and Dave's.
Flowery Wedding Shoes, Quinn
Your wedding day outfit is the most important you'll ever wear, so why not dress your ankles with elegant ribbons and adorn your toes with beautiful lace flowers?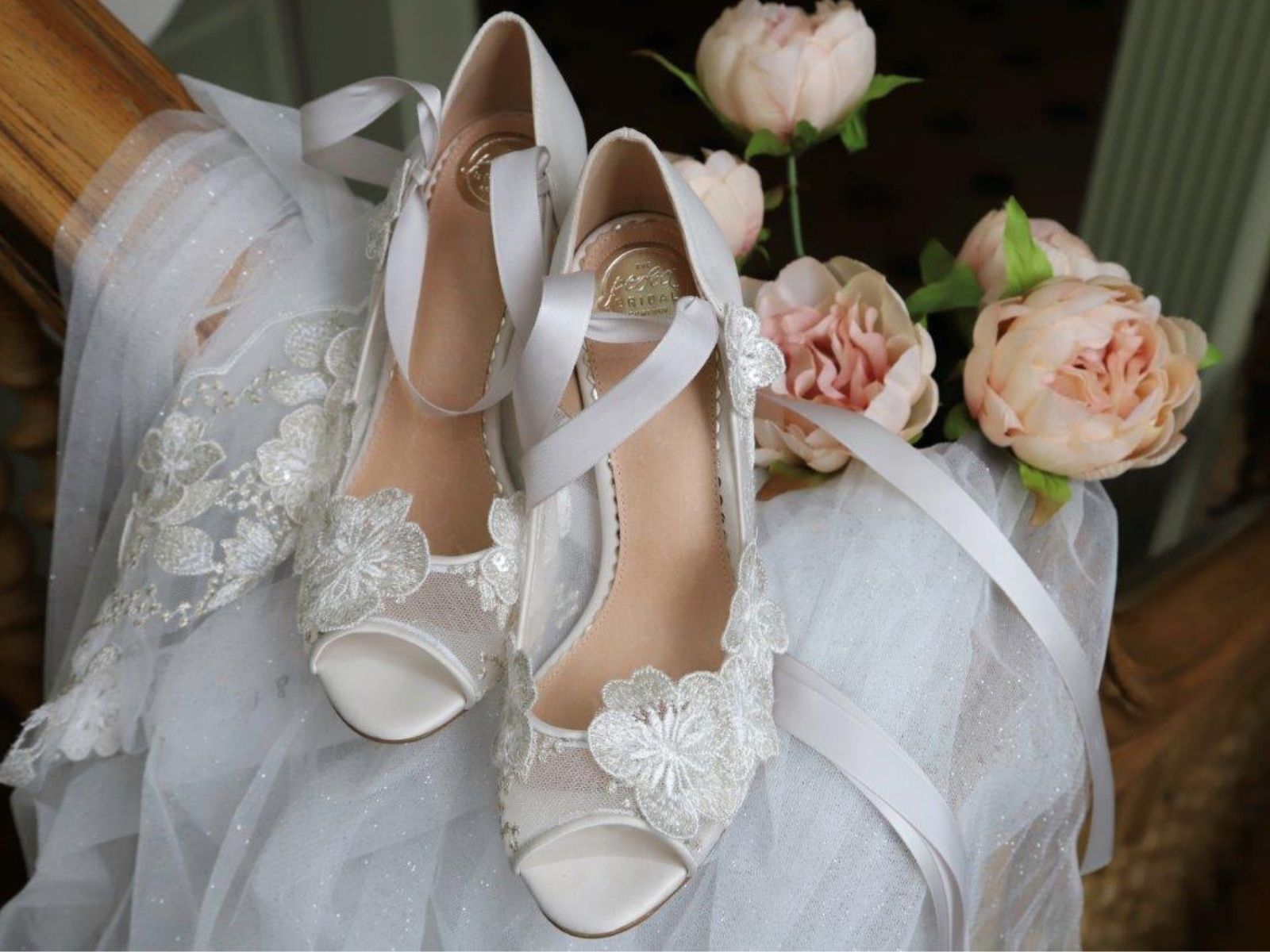 These wedding shoes by The Perfect Bridal Company are about as vintage as it gets! 
Nettie Vintage Wedding Shoes
Our favourite thing about Diane Hassall shoes is that you can embellish them as little or as much as you like. Opt for these simple, delicate vintage wedding shoes, complete with antique-effect lace and elegant dainty ankle strap.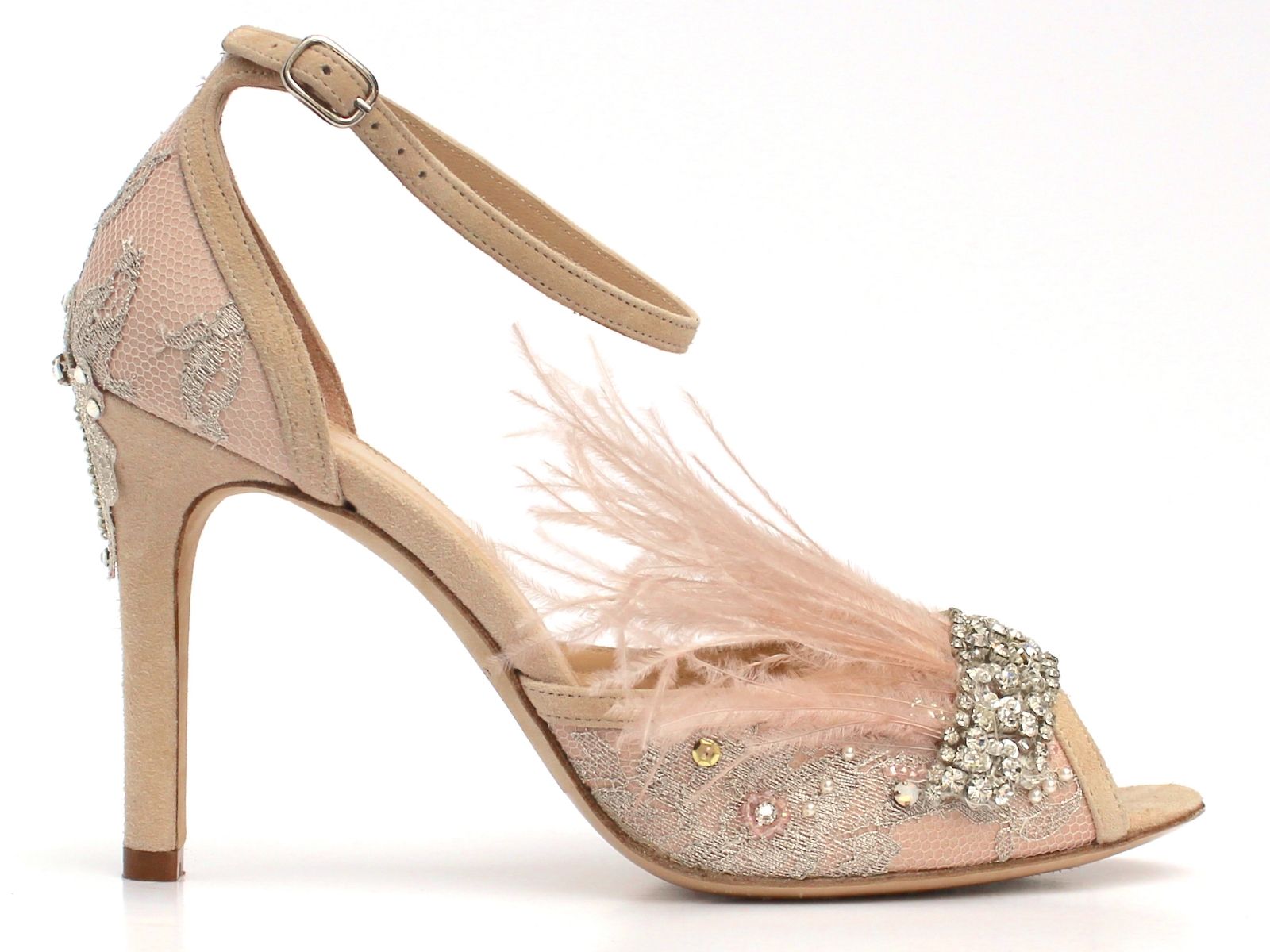 Alternatively, embellish Nettie with Diane Hassall shoe accessories, like these feather clips and chunky gems. 
Esme 
Esme looks great with a variety of wedding dress designs. The flirty cut-out details and pristine, shimmery satin adds personality while t-bar and cushioned sole makes them so comfortable that you won't want to take them off.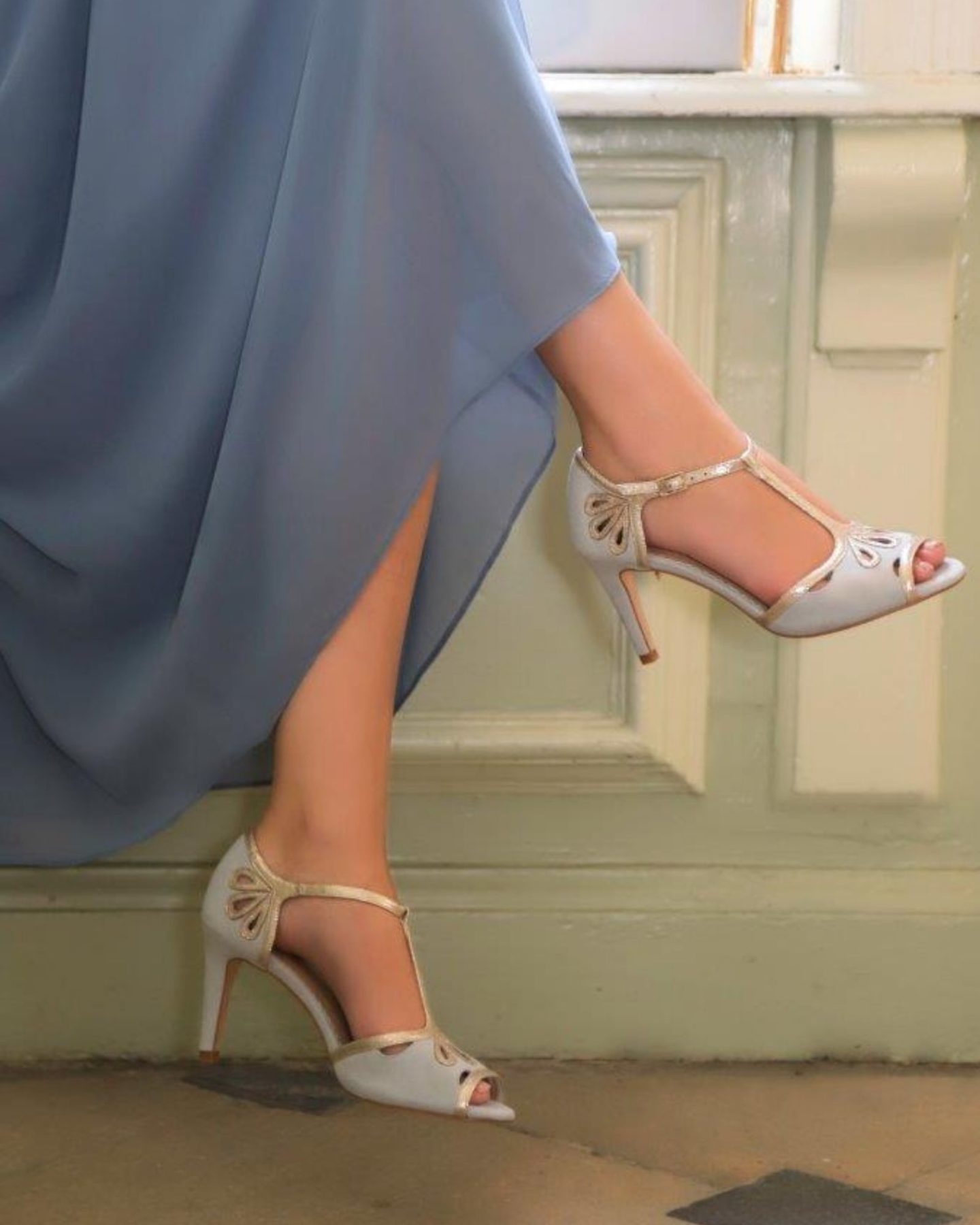 Not only are these wedding shoes popular with our Boho Brides, but their wedding parties love them too! Dress your girls in these fun wedding shoes, they're going to love them! 
China Doll by Diane Hassall
This dusty rose stiletto heel with ruffled ribbon detail is ideal for the bride looking to add some extra height on her wedding day.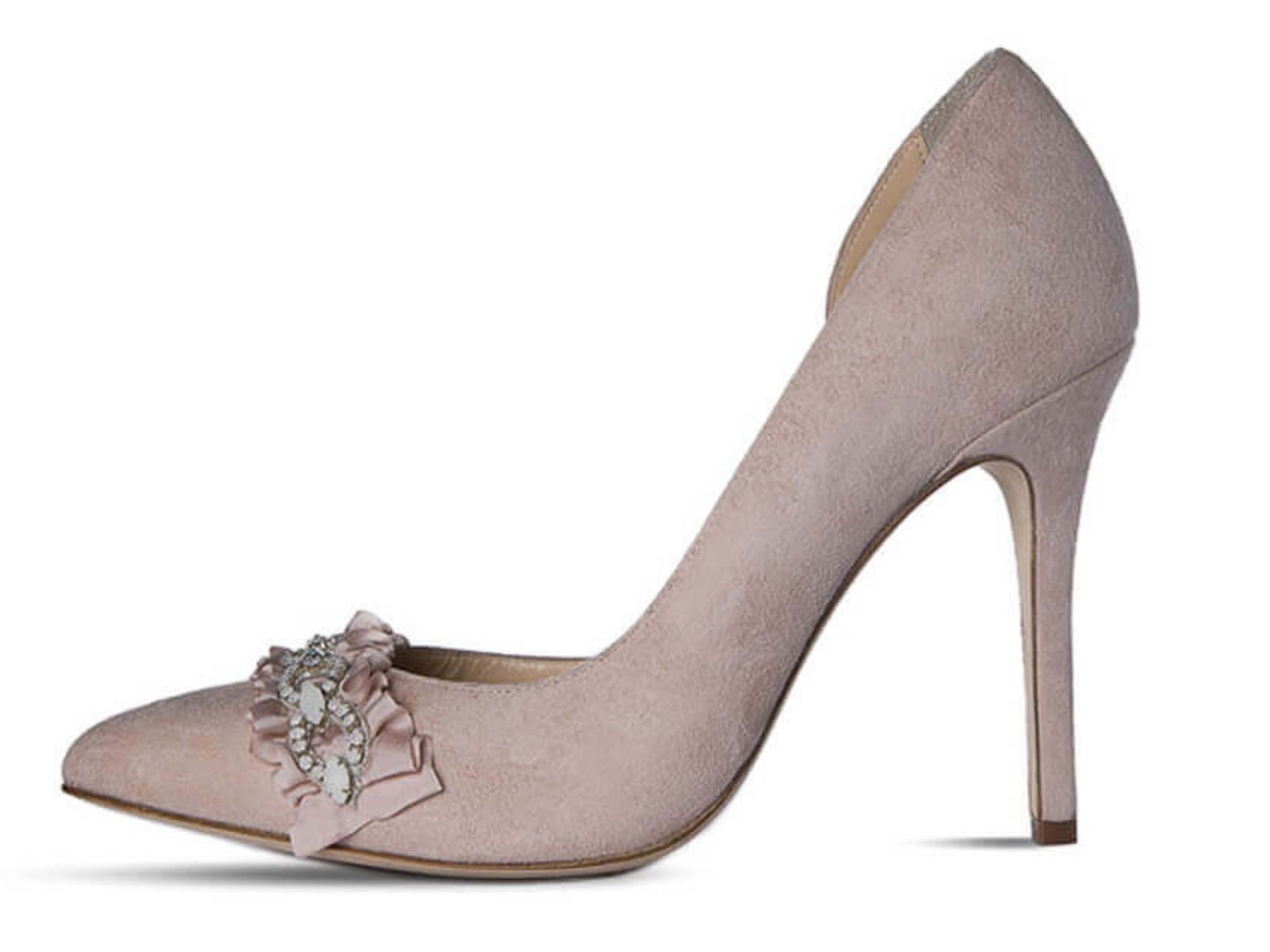 Bianca by The Perfect Bridal Company
Bianca exudes all-things-bridal. These gorgeous high-heeled wedding shoes are made from soft leather, satin and floral organza and finished with an ivory ribbon tie. These quality, fully cushioned designs won't stop you from dancing into the early hours either!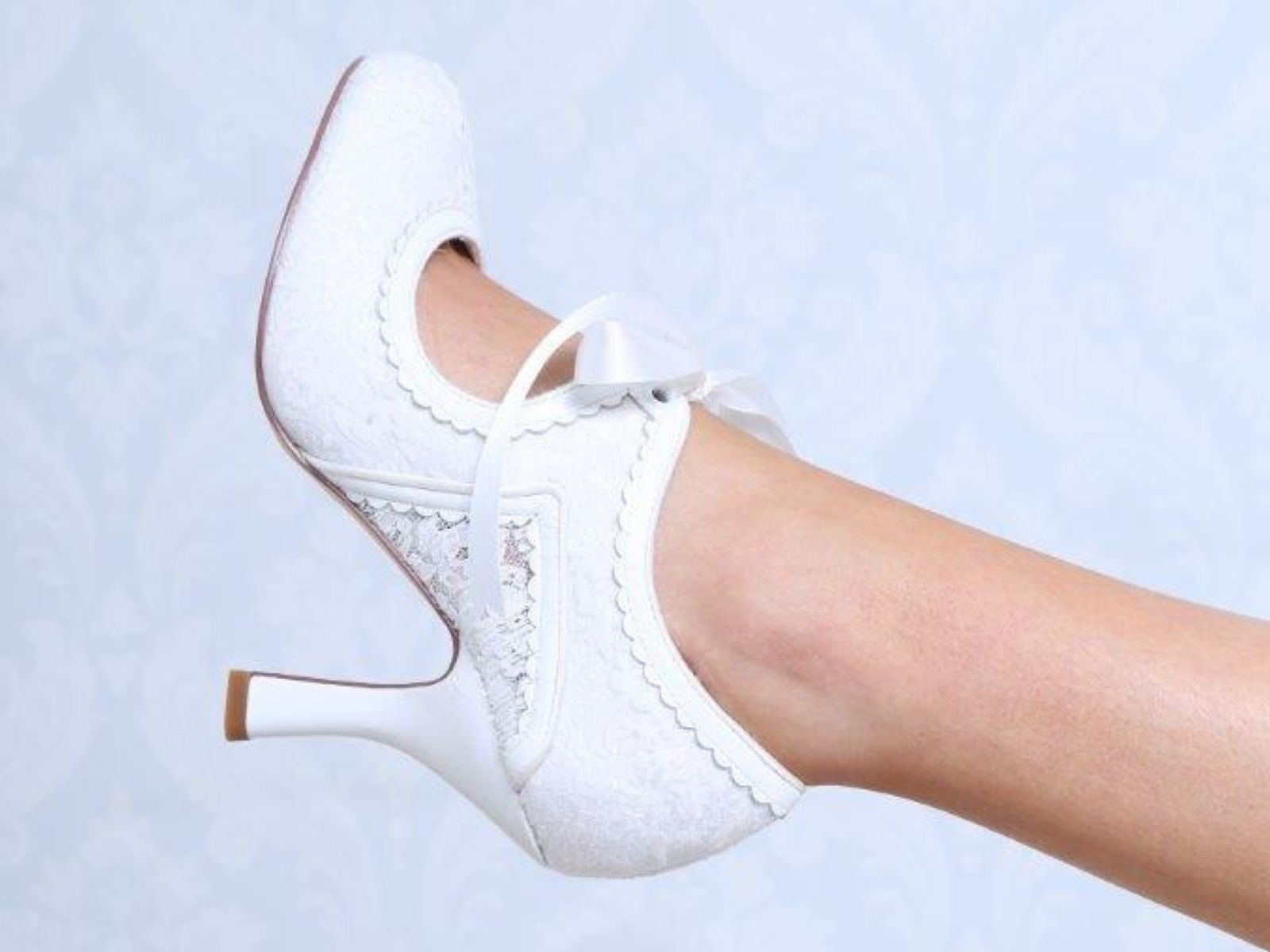 Tutti Frutti Wedding Shoes at Boho Bride
Tutti Frutti are a gorgeous pair of designer vintage wedding shoes by Diane Hassall. The encrusted T-bar is an eye-catching addition to any wedding outfit. Strut your stuff in Tutti Frutti!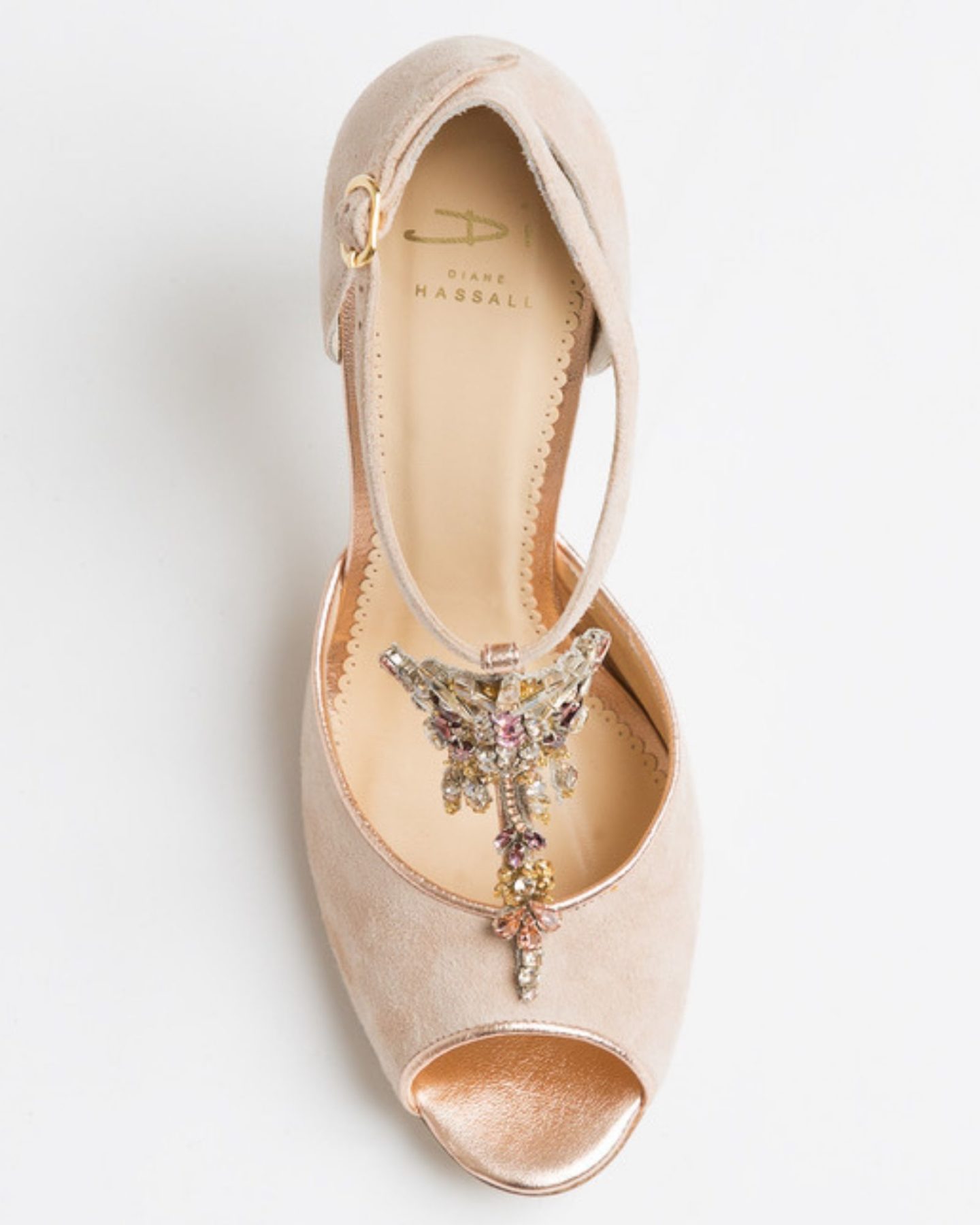 Stacey by The Perfect Bridal Company
These glittery kitten heels finished with batwing bows, are irresistibly charming! We can get these dyed almost any colour, so they're super diverse for any glamorous events you attend after your big day.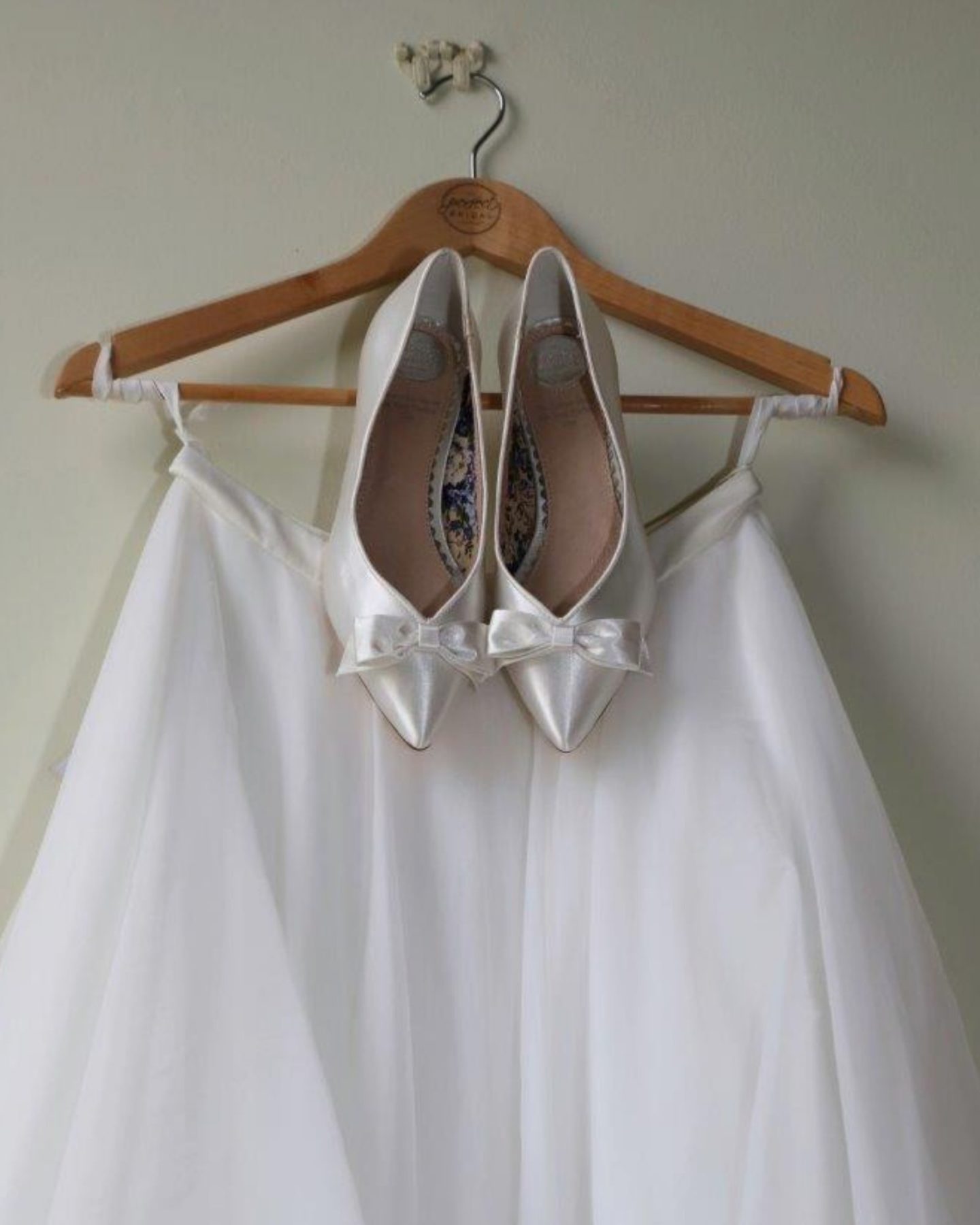 Love what you see? Book an appointment and come into our new boutique to see our stunning collection of bohemian and vintage wedding shoes.