Summer Wedding Dresses: 15 Striking Designs
---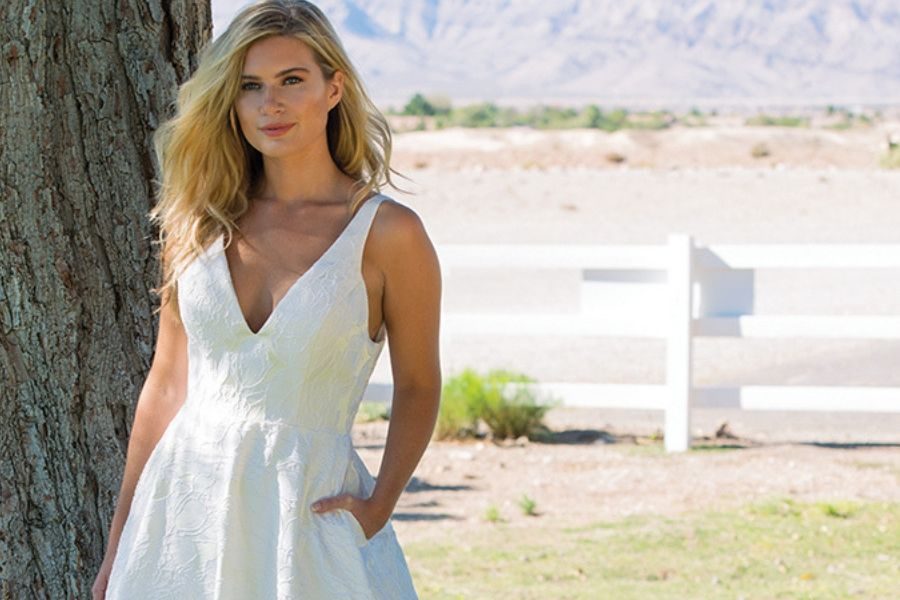 Having a summertime wedding? Whether you're planning a festival, beach, destination, barn or other type of summery nuptial, you're going to love these summer wedding dresses.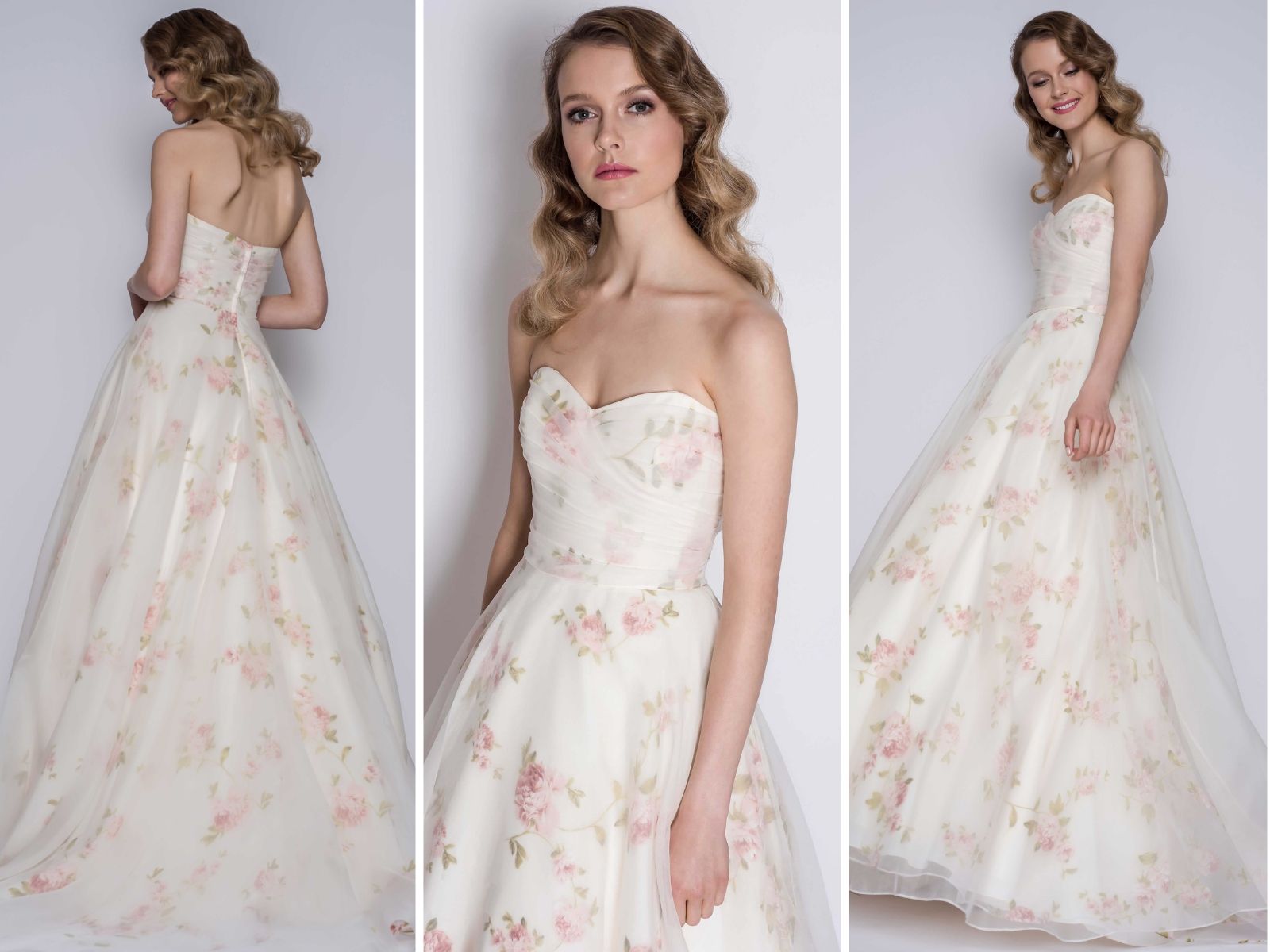 But how will you know when you've found the right dress? Boho Bride owner and bridal expert Lynette talks us through how you know when you've found 'the one'.
Summer Wedding Dresses by Ivory and Co
Blush Allure
One of our favourite bridal trends at the moment is wedding dresses with pockets. Not only is Blush Allure absolutely perfect for your summer wedding, but the handy pockets mean you have somewhere to put your lippy and that all-important tissue for the altar.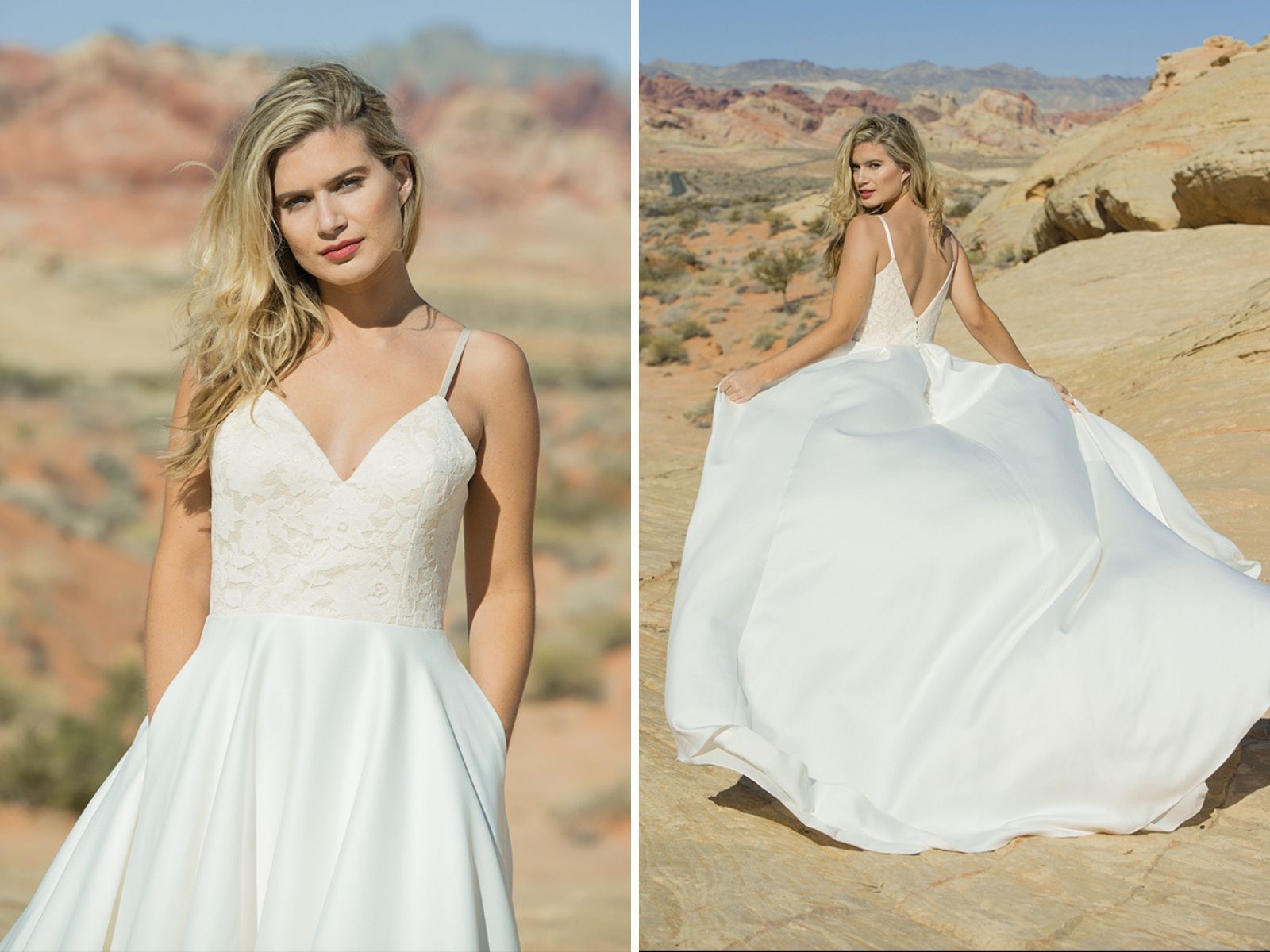 Daisy Dreams
Daisy Dreams has a daisy print top with a keyhole back and loose skirt that's perfect for summer.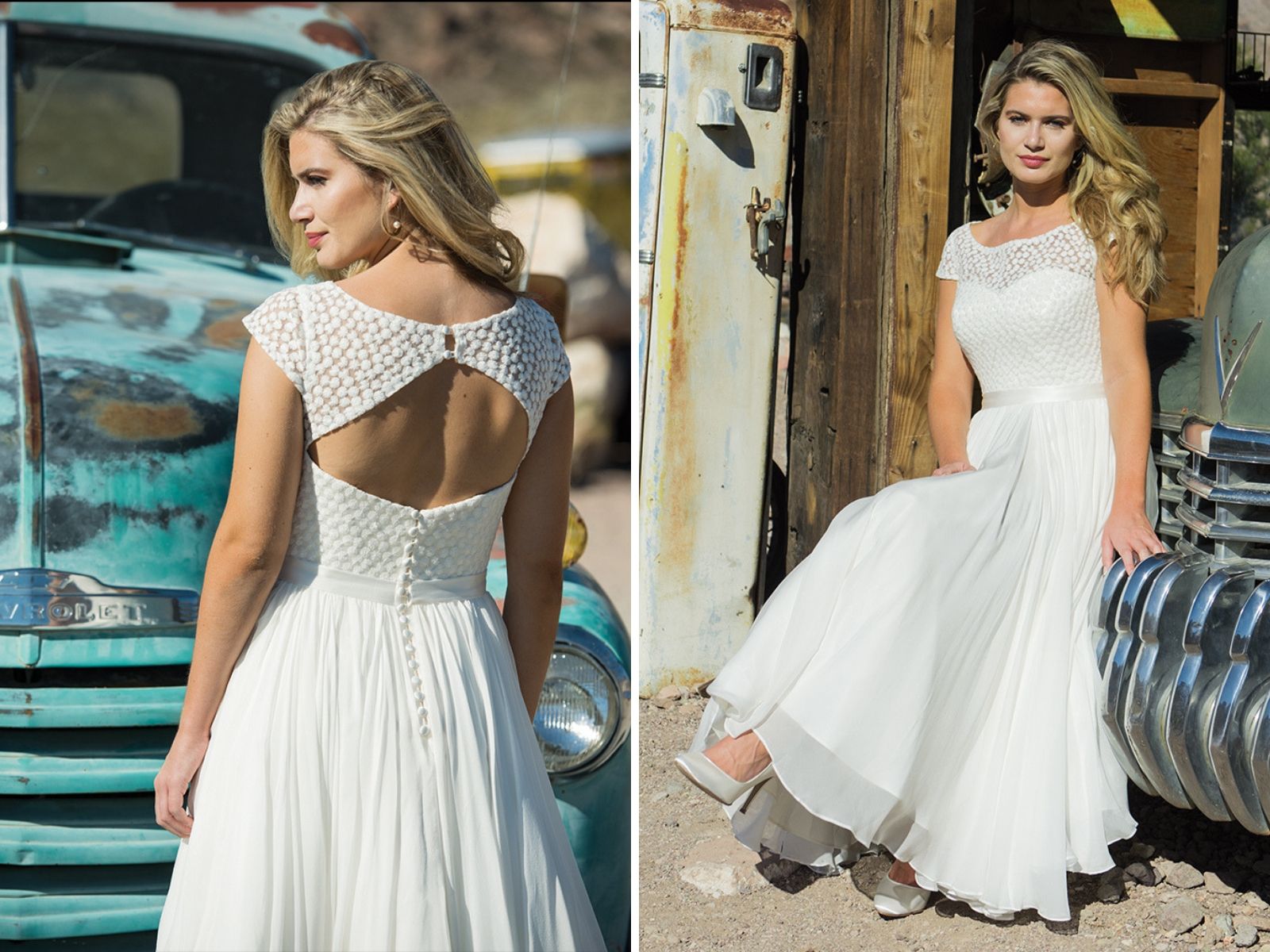 Complete the look with a pair of brightly-coloured heels and a bohemian-style headpiece for a stunning summer look.
Floral Fever
Floral Fever by Ivory and Co is a fresh and fashionable design with lots of personality (and this one has pockets too!).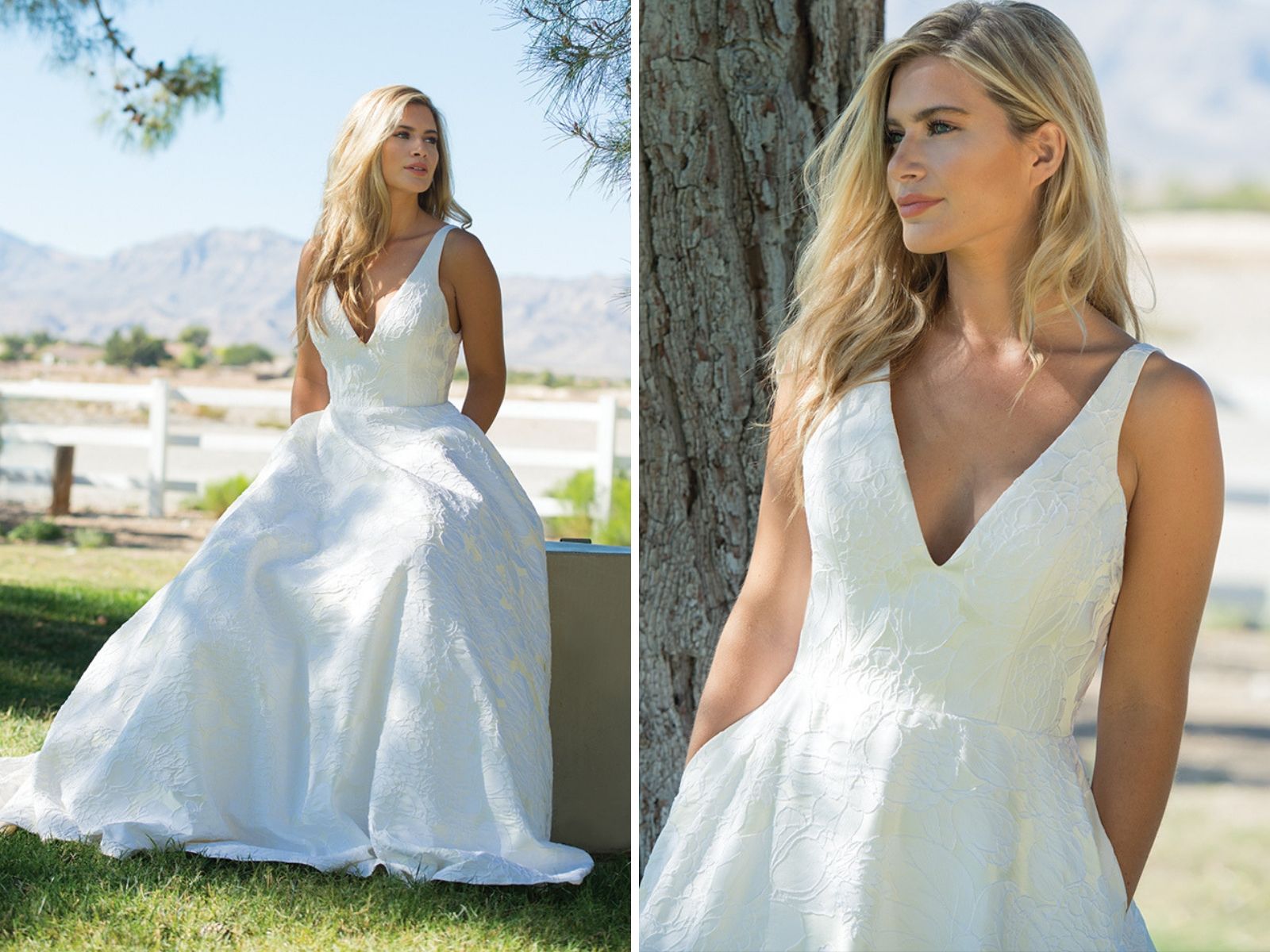 The rich silk and floral lace give structure to the design whilst the fitted corset hugs the body in all the right places, making this one of the most flattering summer wedding dresses.
Silver Birch
This bohemian gown is one of the best summer wedding dresses out there. The loose lace sleeves, V-neck and low back give off a relaxed feel that's perfect for tipi, festival-style and outdoor weddings.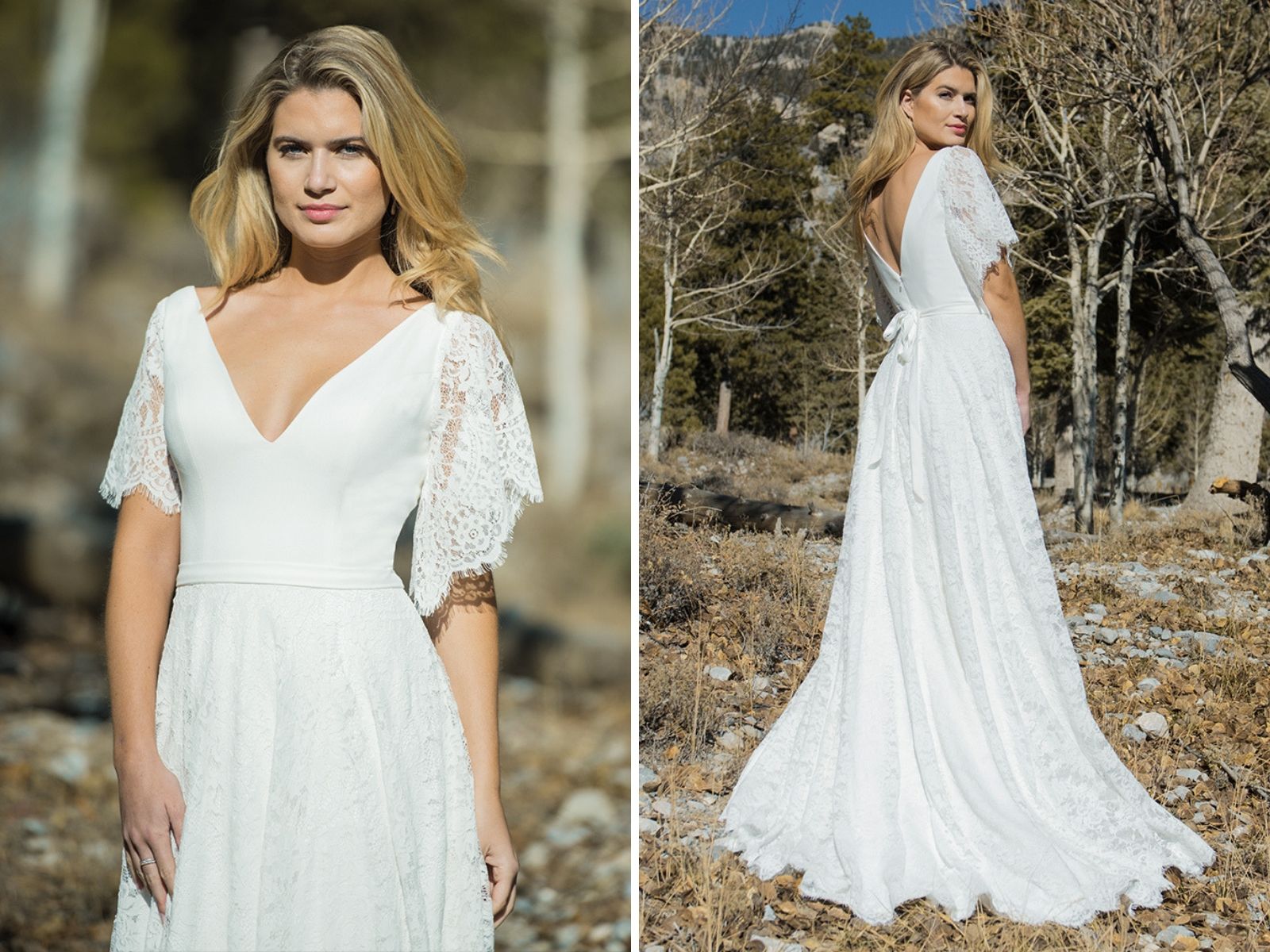 See what Boho Bride Aimee wore for her festival wedding.
Willow Herb
Willow Herb is a simple and sophisticated design, finished with buttons down the back and an informal, tied halter neck. Made from soft silks and light lace, this design includes a minimalist inner construction meaning it's one of the most comfortable summer wedding dresses.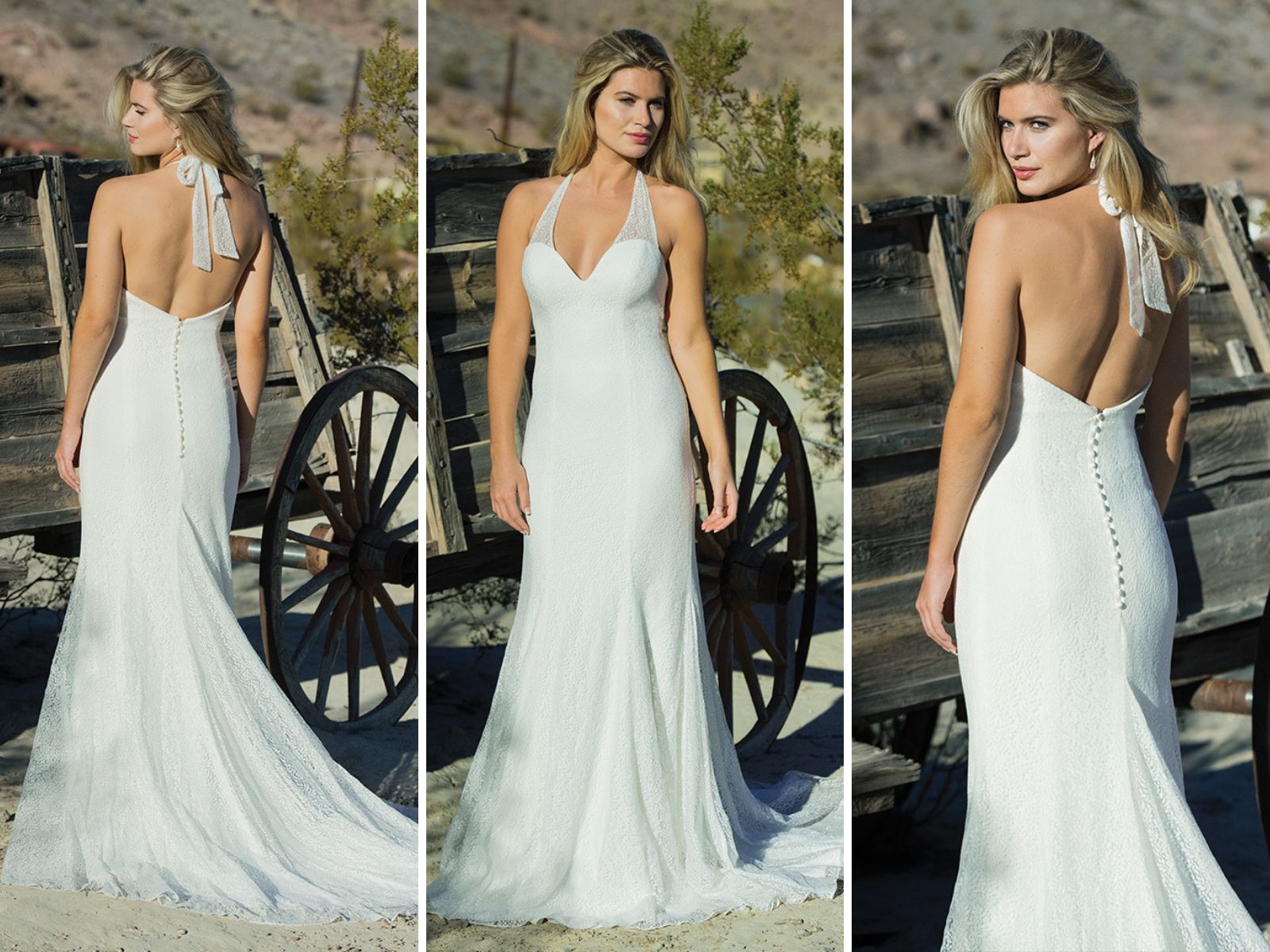 This figure-hugging summer gown would look great on brides with a pear body shape. To find your figure-flattering gown, check out which wedding dresses best suit your body shape. 
Alpine Bloom Cape
If you love the simplicity of Willow Herb but want to pop something extra on for the ceremony or in the evening, consider the Ivory and Co Alpine Bloom Cape.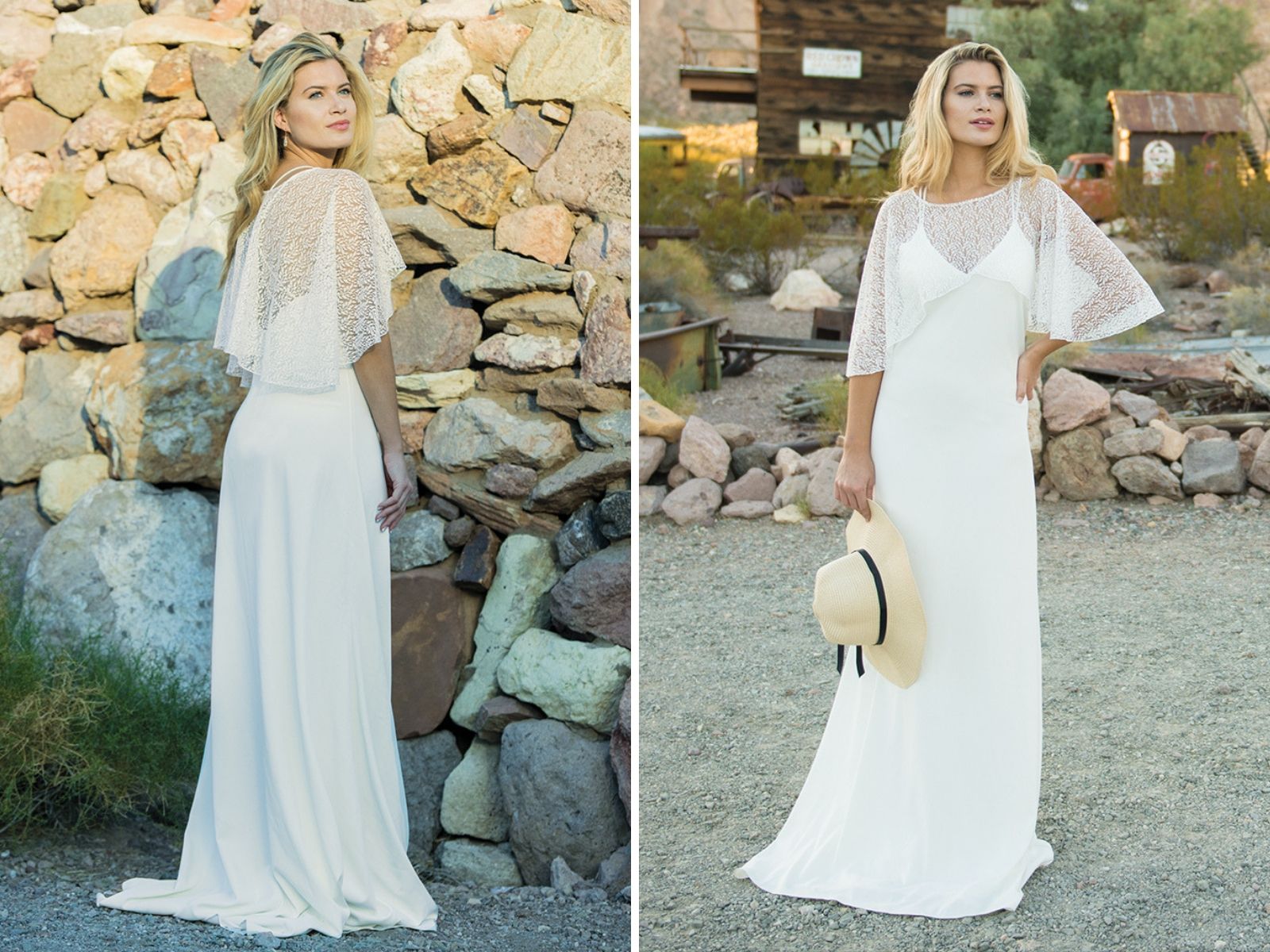 See how boho bride Sarah styled wedding dress with an overlay.
Boho Bride's Freedom Collection
Biker Jackets 
If you're having an outdoor wedding, it's best to prepare for when the weather drops a few degrees in the evening. These stylish lace and satin biker jackets coming soon to Boho Bride will be available online in small, medium or large, or book an appointment and have one made bespoke!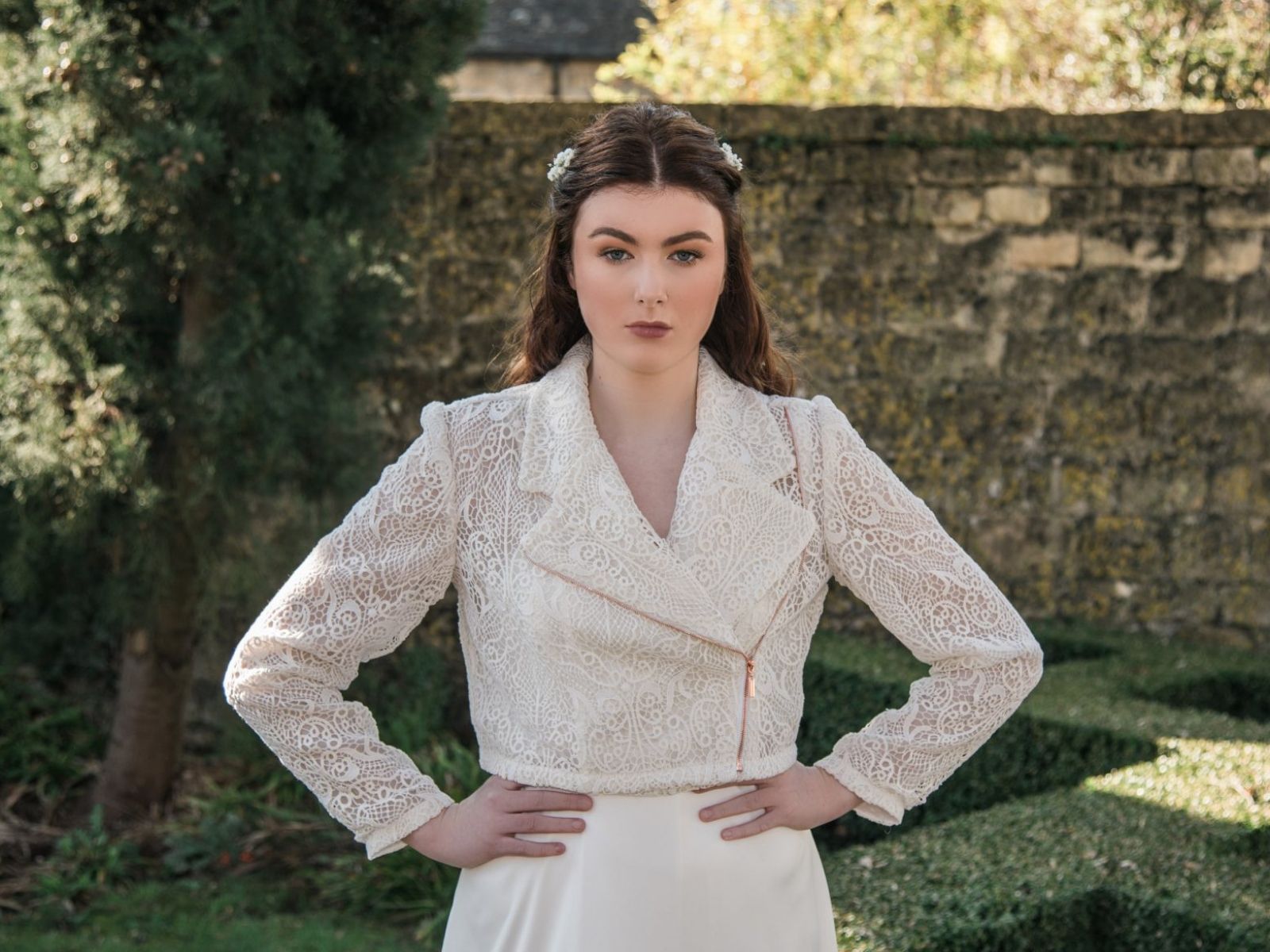 Louise Bentley
Adriana
Adriana by Louise Bentley is the perfect gown for a dramatic entrance. The sweetheart neckline and elegant high-low cut and shiny material make for a mesmerising design. The exposed legs and shoulders make it one of the best summer wedding dresses for a formal wedding.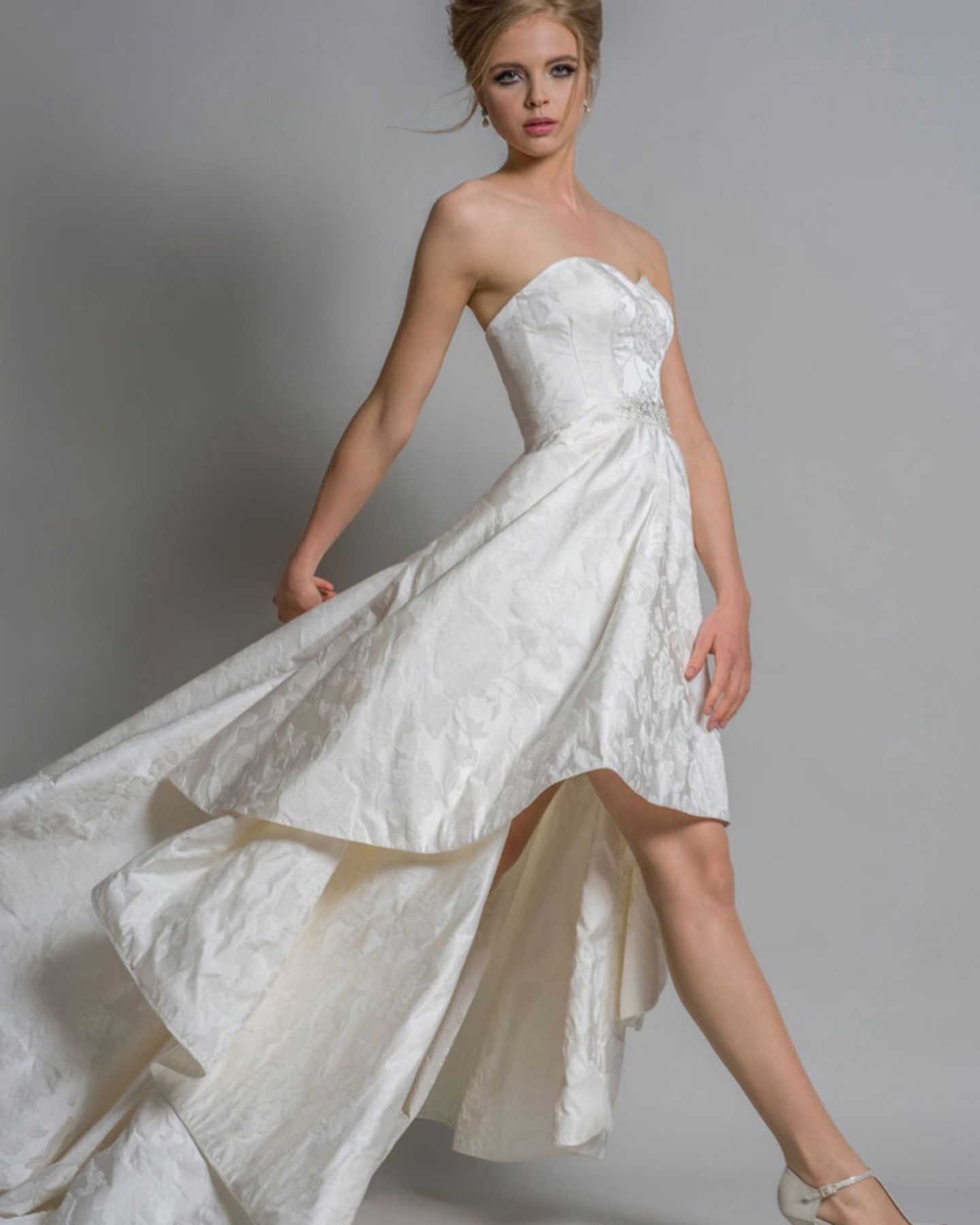 Summer Wedding Dresses by Loulou Bridal
Avis
We love the low back on Avis by Loulou Bridal. This, coupled with the plunging neckline and deep tear drop under the arms and loosely-pleated skirt makes this a perfect dress for a beach wedding.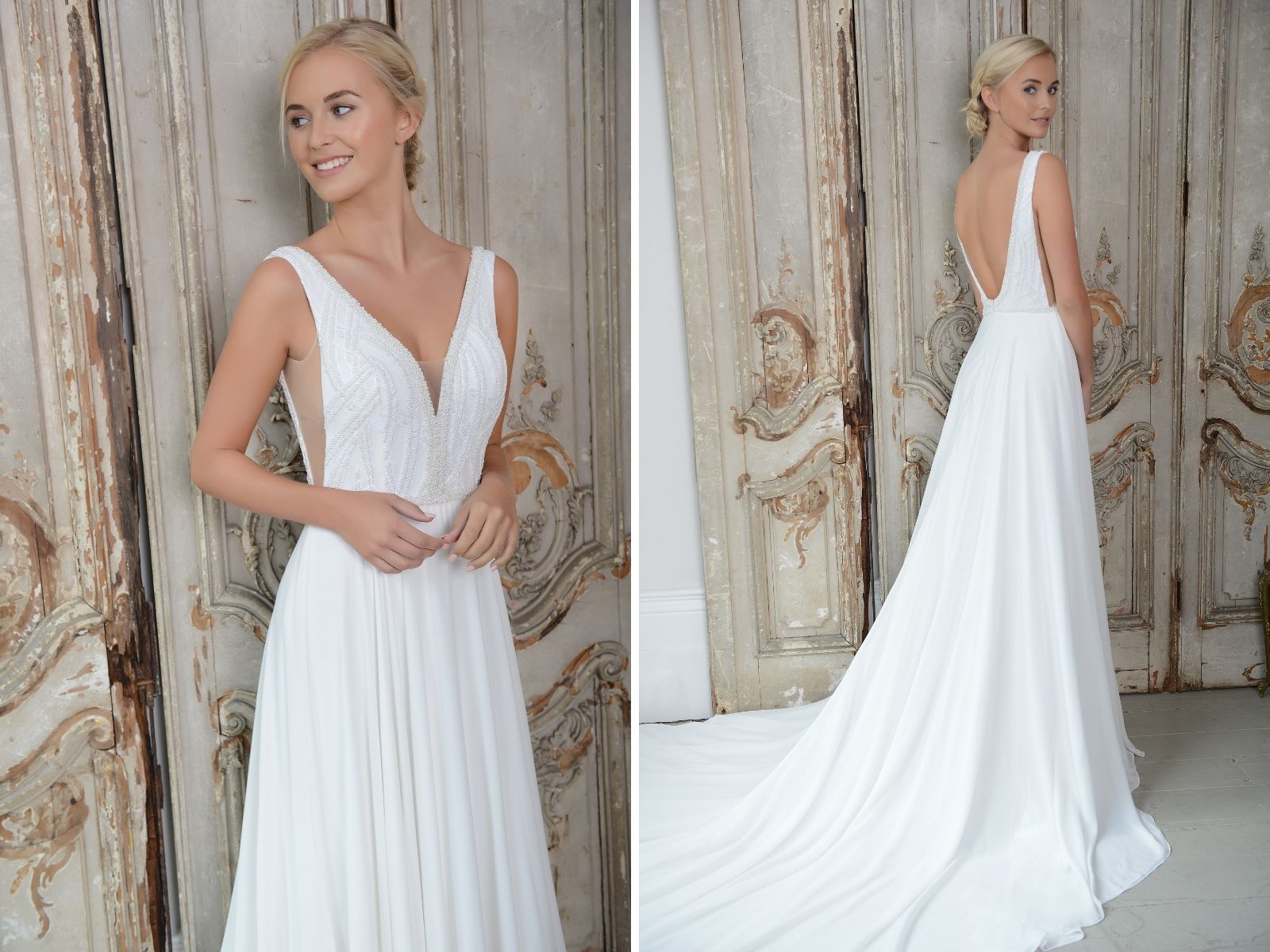 The waist belt detail on the intricately-beaded body gives the impression of a smaller waist, enhancing curves and creating a flattering hourglass figure.
Cleo
The body on Cleo is similar to Avis, except the skirt is less floaty and more formal, making it one of the best summer wedding dresses for the sophisticated bride.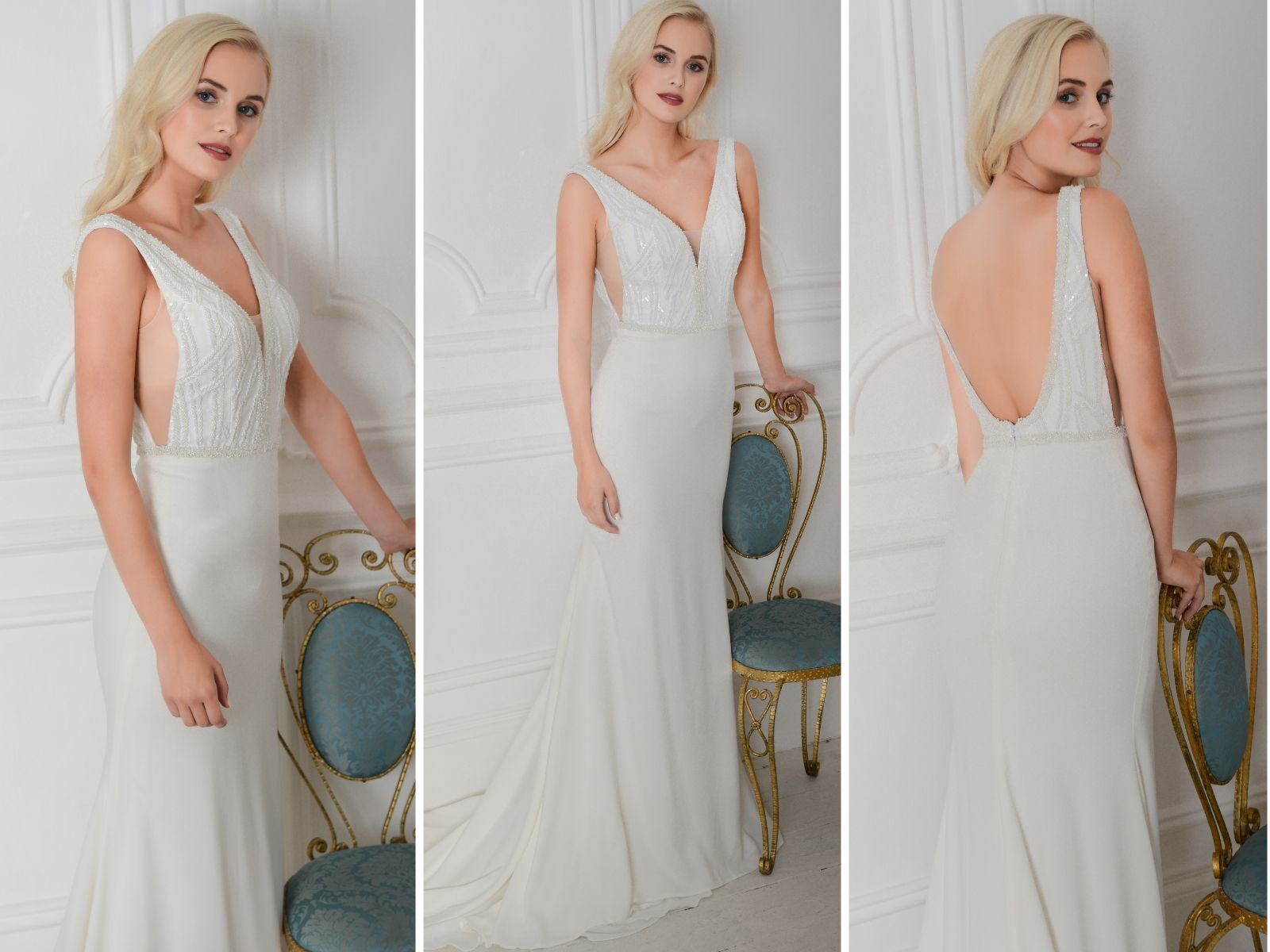 Fay
Fay is a fitted satin wedding dress with a chiffon train element over the skirt. The light chiffon train is perfect for outdoor weddings in the warmer months and looks amazing in wedding photography.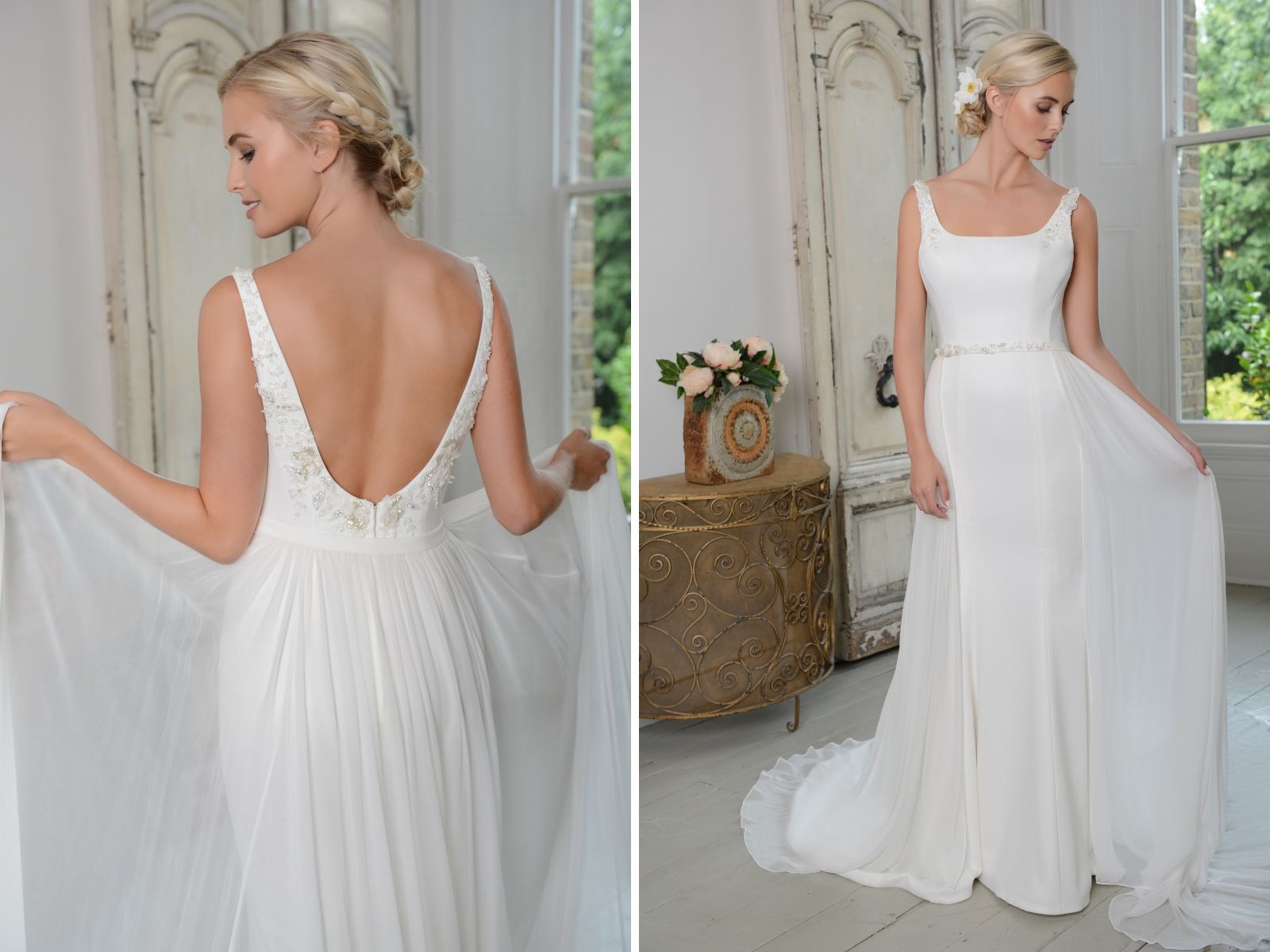 The unusual neckline and crystal-embellished straps and back make Fay really stand out from the crowd.
Annie
It's no surprise that Annie by Loulou Bride is one of the most popular summer wedding dresses at Boho Bride. This stunning full-length gown has a rose print underlay that's perfect for the unconventional bride planning a vintage-themed wedding.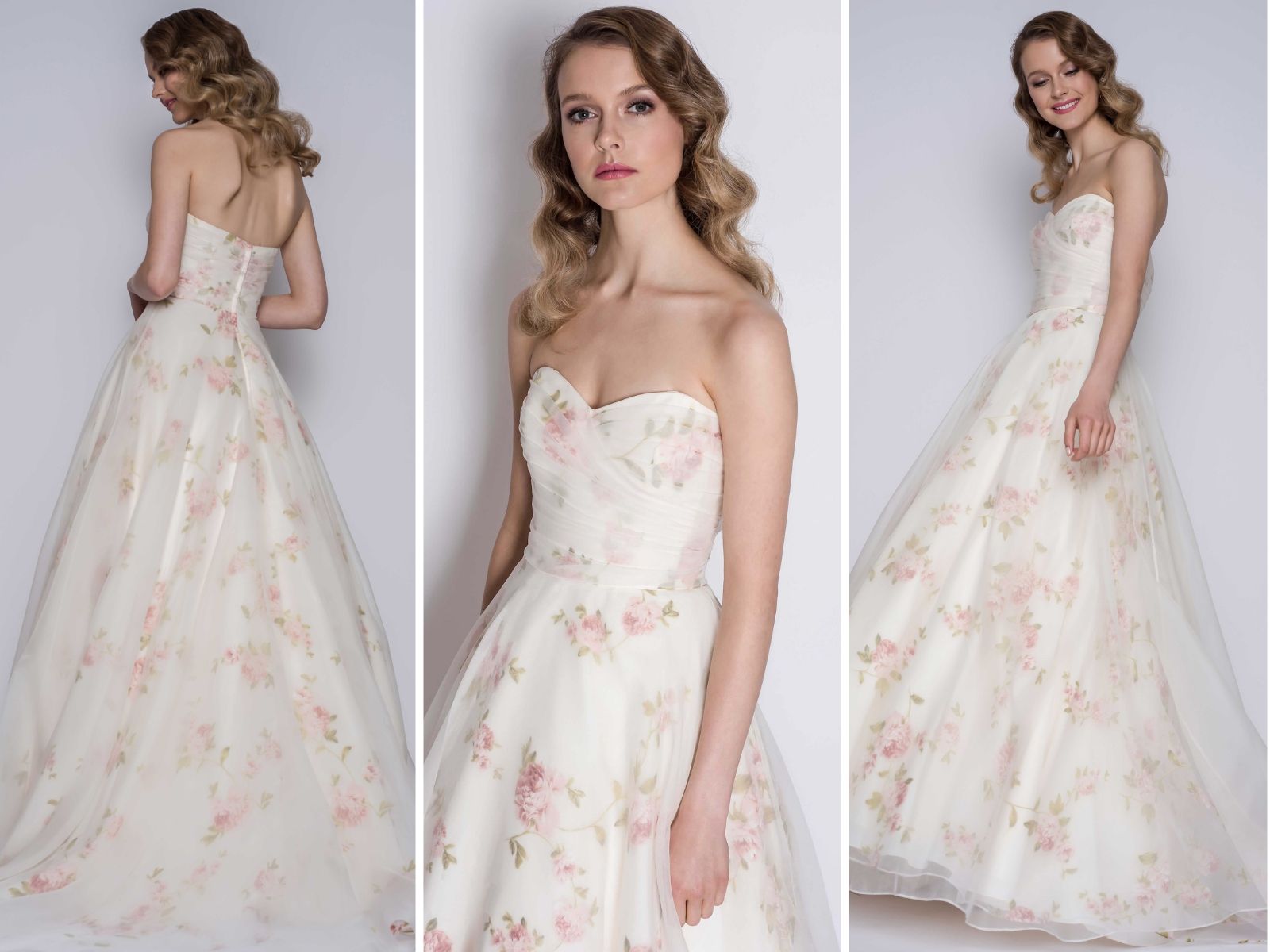 Lois Wild
Fleur
If you love Annie's desirable rose print, we've no doubt you'll fall in love with Fleur, a backless design hugs your waist before flaring out into an elegant and dramatic skirt. Style this dress with simple jewellery and a delicate veil for a jaw-dropping look.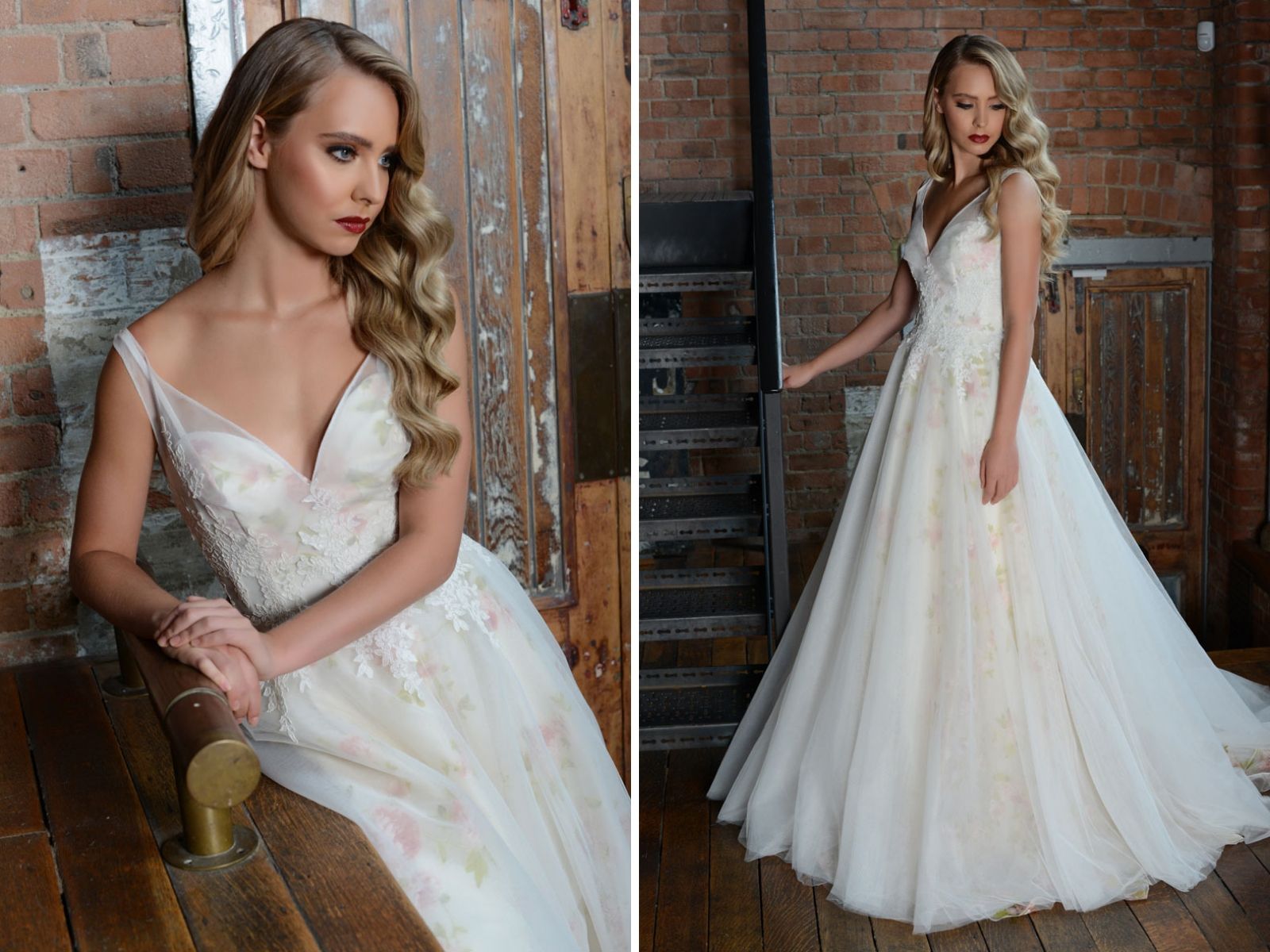 This gown is truly ideal for the bride who wants a wedding dress with a twist.
Summer Wedding Dresses by Bowen Dryden
The following designs are from Bowen Dryden's popular La Vie Est Une Fleur collection, which is comprised of exquisite, hand-beaded and elaborately-decorated gowns.
Lilac Time
This sleeved wedding dress is a total show-stopper that exudes both romance and elegance. The flower design covers the entire dress, giving it a really summery feel, whilst the sleeves are perfect for that unpredictable British weather.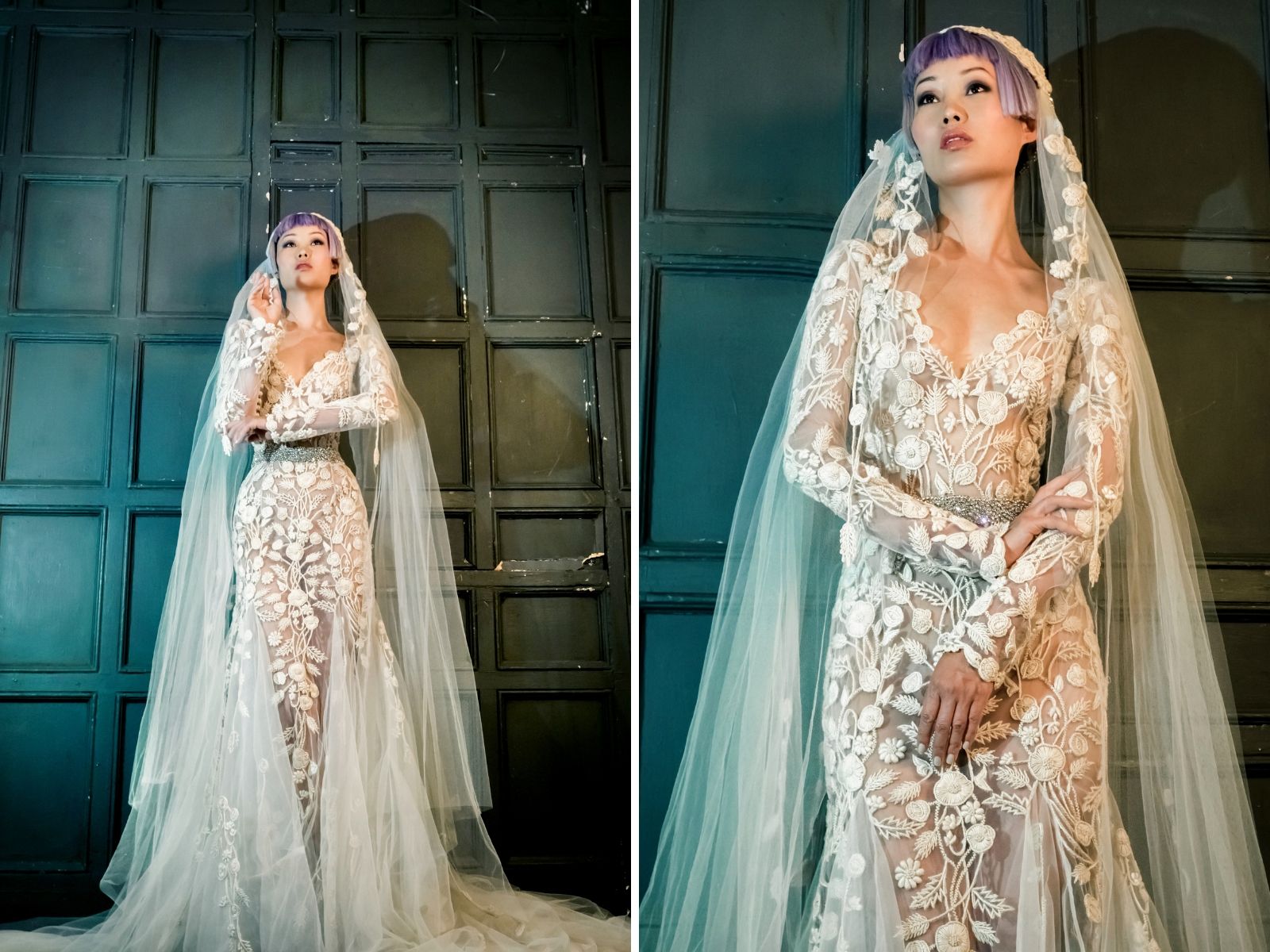 Love wedding dresses with sleeves? Check out boho bride Anna's gorgeous wedding dress.
The below Bowen Dryden design is one of our favourite summer wedding dresses. The light material is perfect for destination and beach weddings whilst the flower-embroidered tulle adds a really luxurious feel to the dress.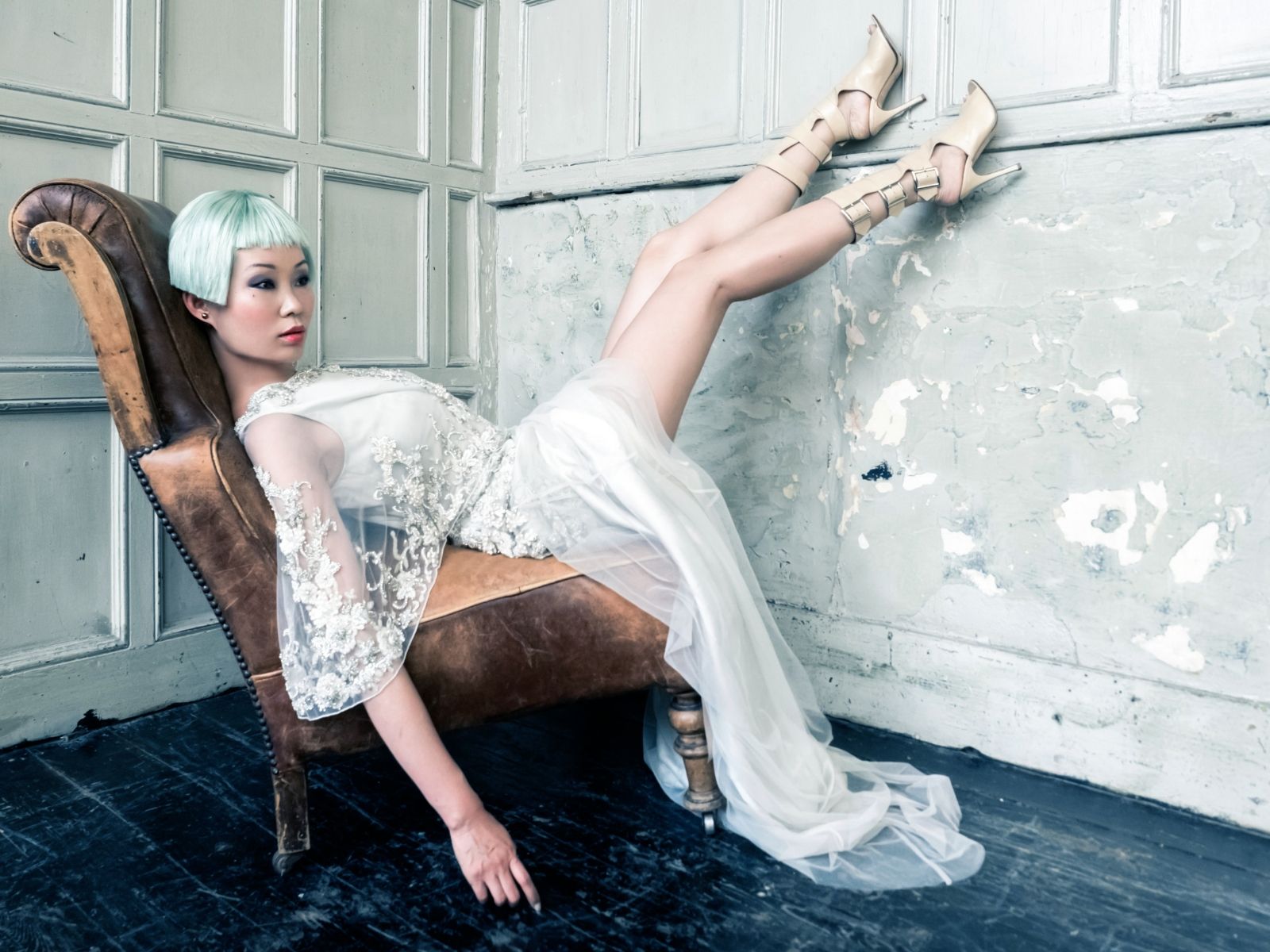 If you want to wear a real head-turner on your wedding day, this is the dress for you.  
Now you have more of an idea what summer wedding dresses you like, make sure you're up to speed with Boho Bride's top tips to wedding gown shopping!