Boho Bride Harriet's Relaxed Garden Party Wedding
---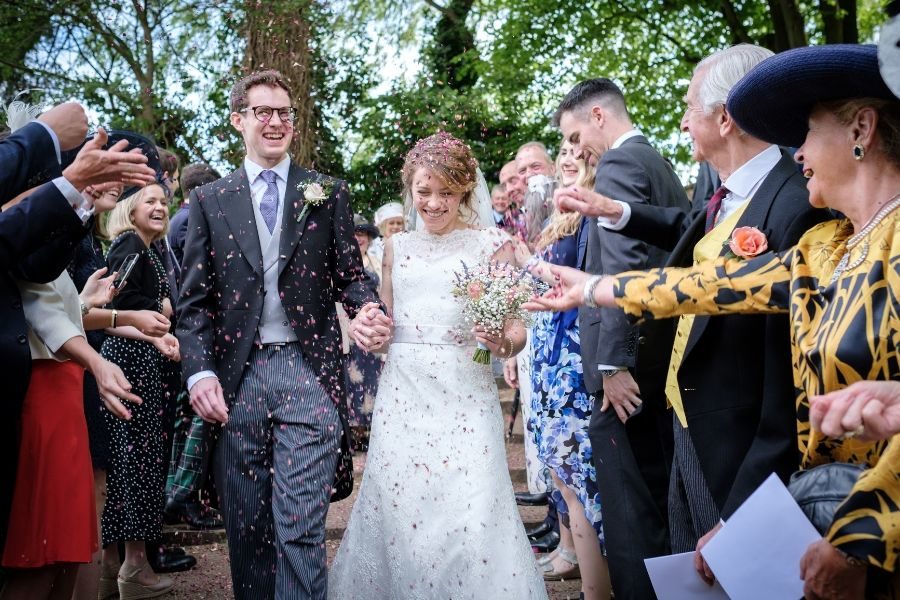 Boho Bride Harriet met her now-husband Nick at Durham University, where they were both studying. Now married, the pair love hiking, bouldering and cycling in their spare time. 
We caught up with Harriet to find out all about her wedding planning hacks and her relaxed, country garden-themed wedding.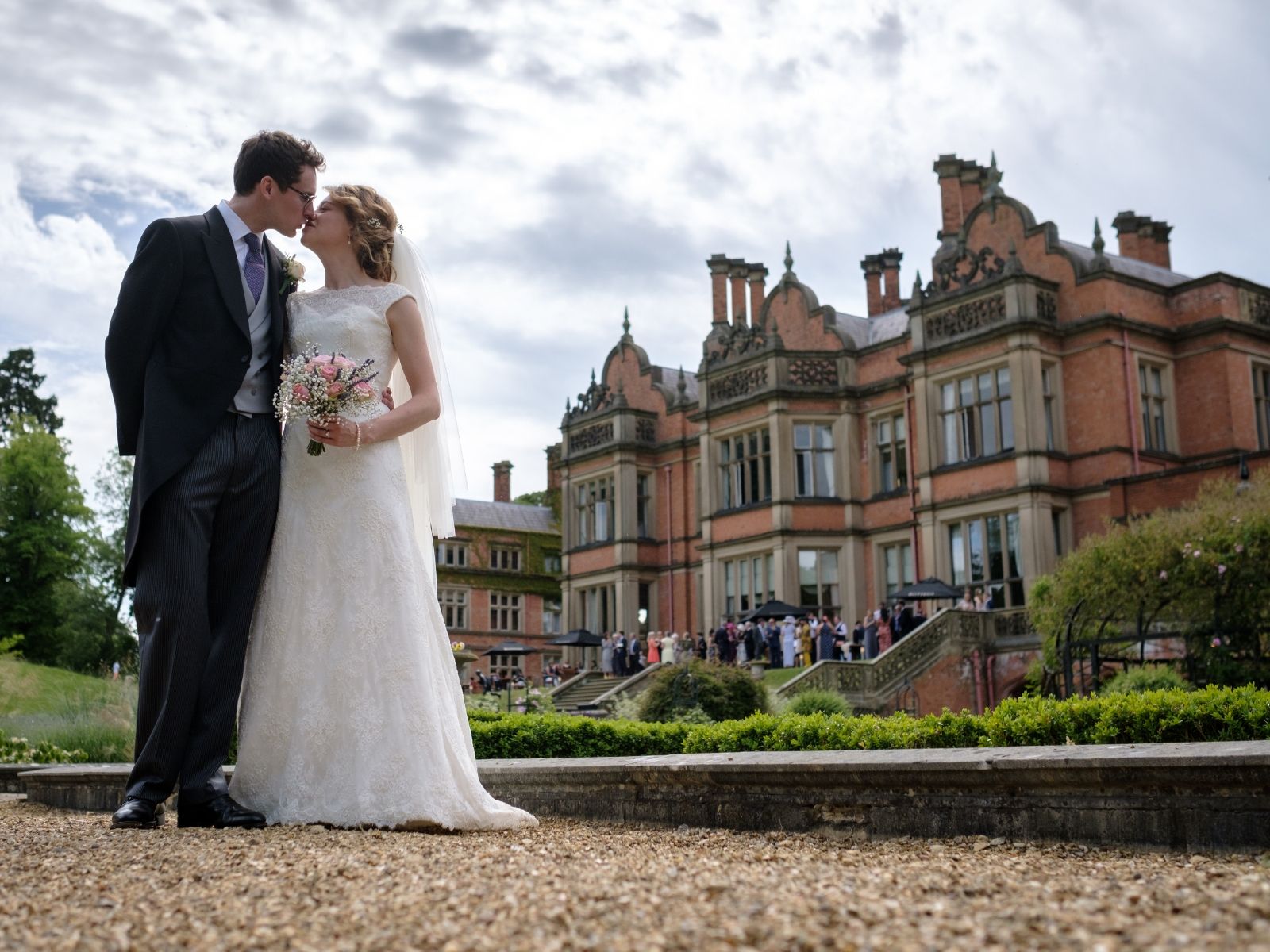 What style of wedding dress were you searching for?
My married friends told me no to go shopping with a style of dress in mind because you never end up with what you're expecting, but I couldn't help but visualise what I would like on my wedding day. 
I had been to several shops before Boho Bride and all the dresses had made me feel good but I didn't have that 'wow' feeling people talked about. I had nearly given up when I found Lynette.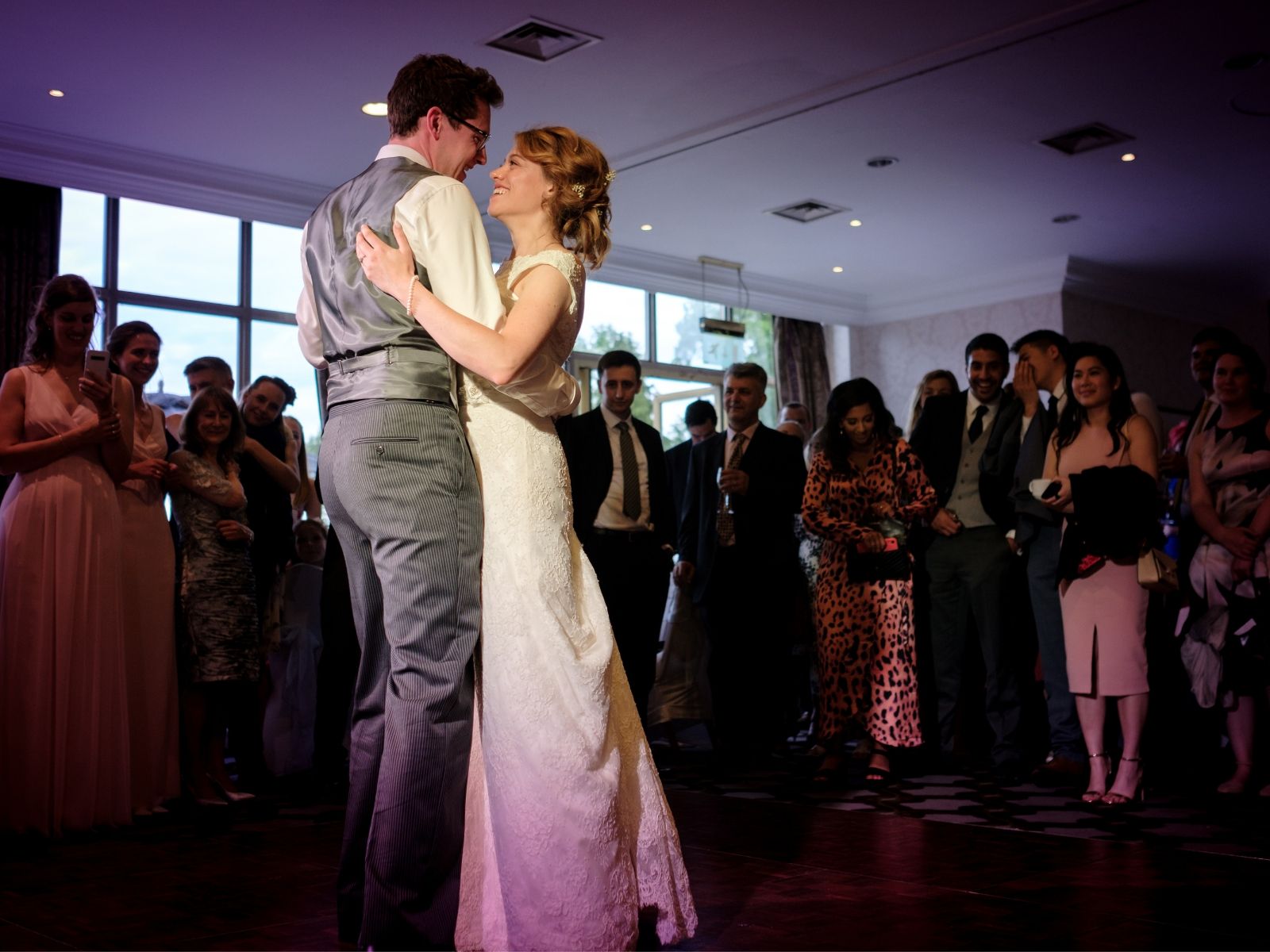 What style did you go for?
I chose an all-over lace LouLou Bride wedding dress and it was exactly like the one I'd pictured getting married in. As soon as I tried it on I felt exactly how I imagined, I felt like a princess.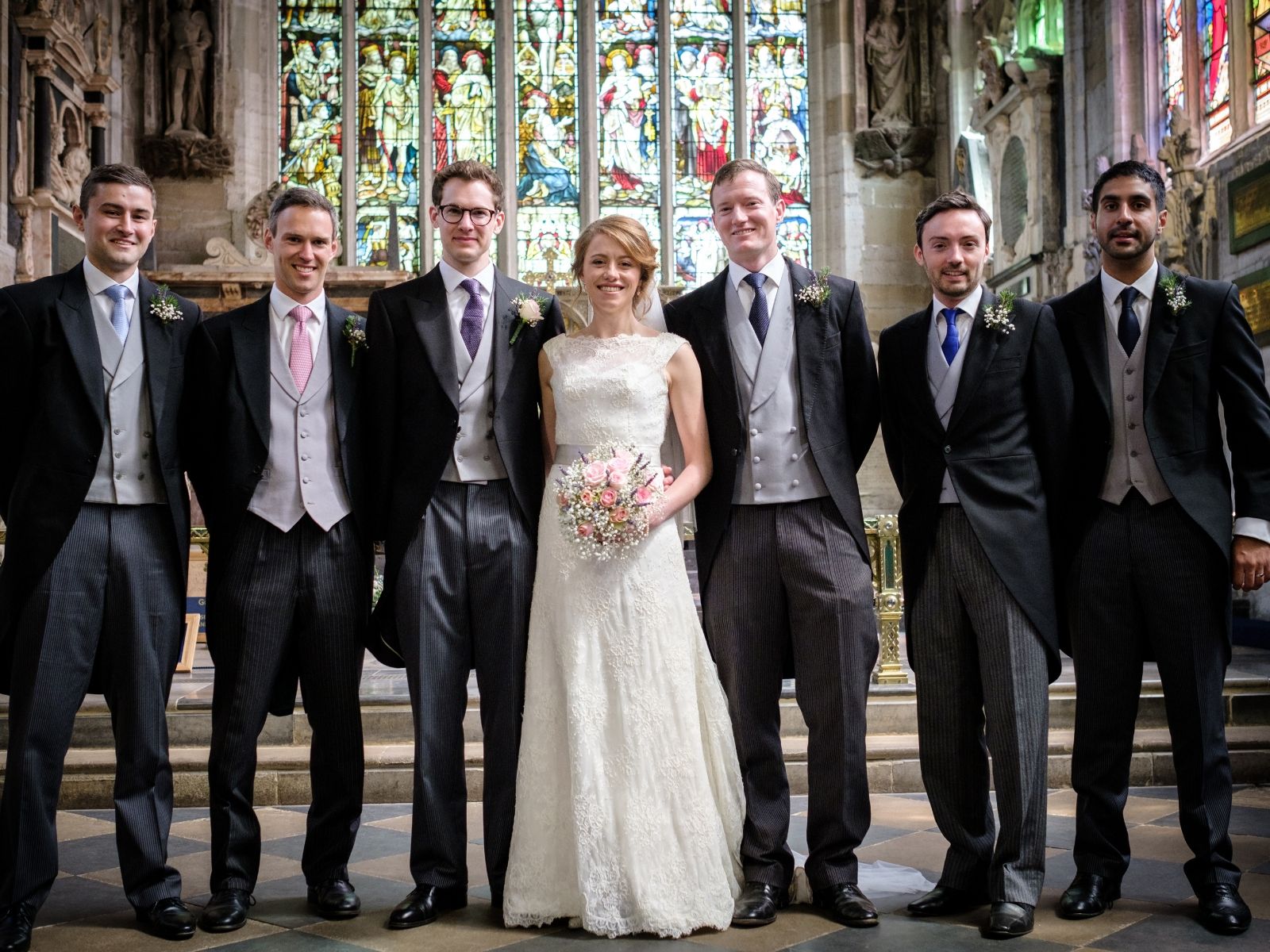 On my actual wedding day, I felt like a model and as though I was worth a million pounds.
How did you complete your wedding day look? 
I wore a pair of pearl and diamond earrings that Nick bought me, I had a veil made bespoke at Boho Bride and my shoes were from Ronald Cartier.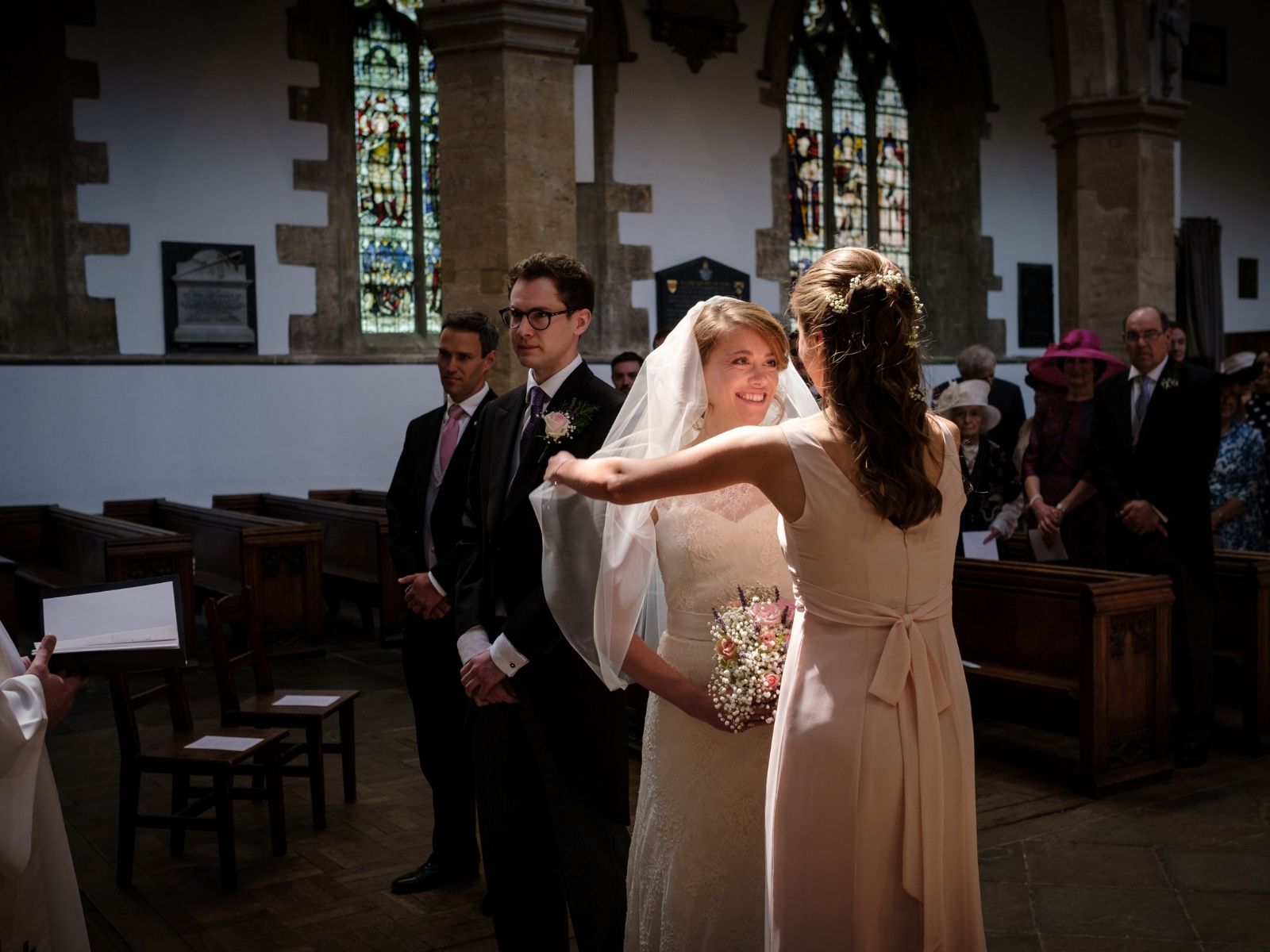 If you're looking for the perfect pair of shoes to finish your bridal look, check out Boho Bride's vintage and bohemian wedding shoes. Alternatively, find out more about Boho Bride's bespoke services here. 
And how about your hair and makeup?
I got my relaxed updo done in Oakley and Irvine in Stratford Upon Avon and then I did my makeup myself! 
How did you find Boho Bride?
I found out about the shop when I was visiting the garden centre it's based in with my in-laws. We looked around the shops and saw there was a bridal shop there. I'd only recently got engaged and so put it on my list of places to visit when the time came for me to start looking for my wedding dress.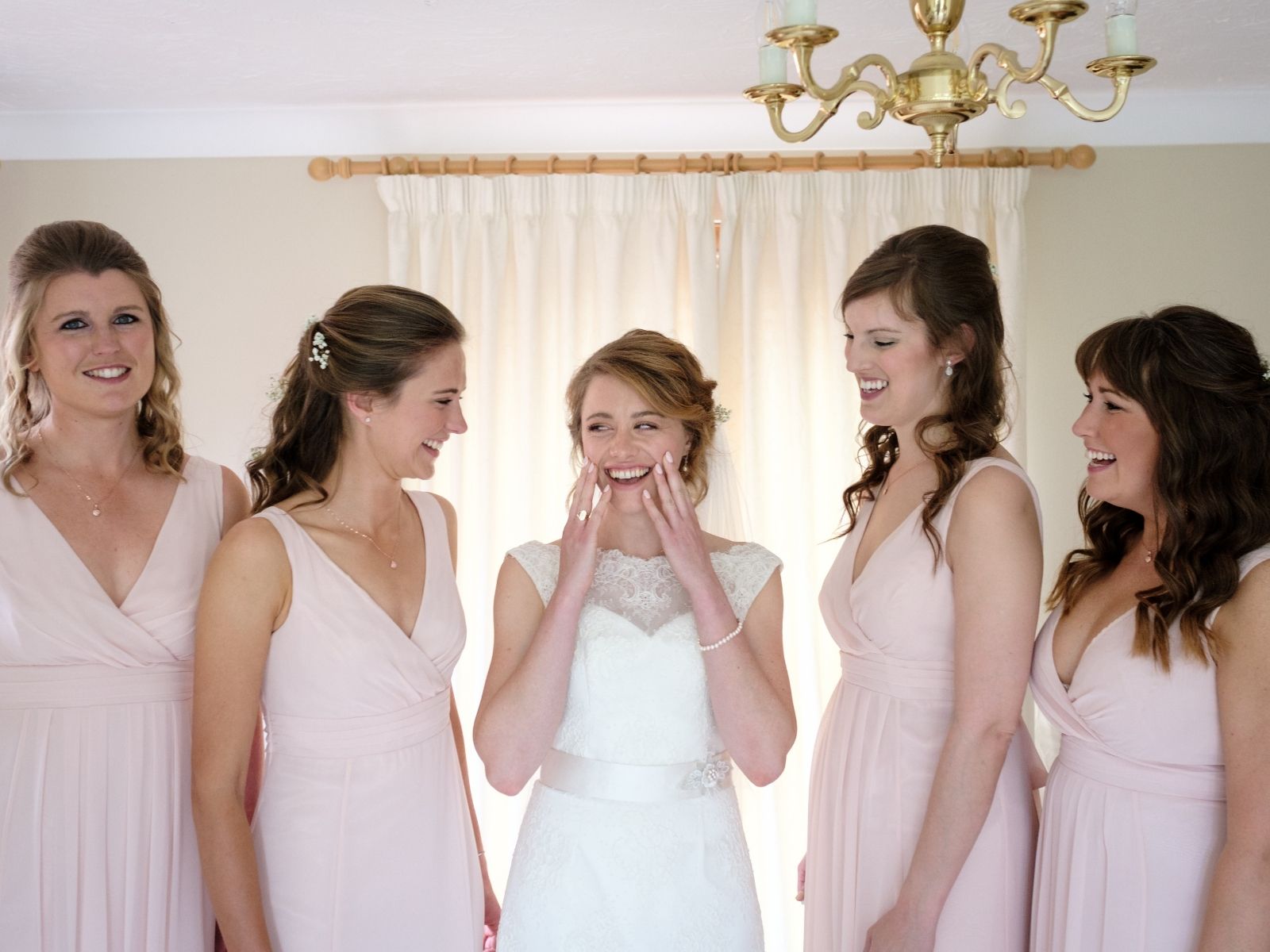 Want to shop at Boho Bride yourself? Simply book an appointment here! 
What was your experience shopping at Boho Bride? 
My experience was exceptional. From start to finish Lynette made me feel so welcome and at ease. Lynette couldn't have done more to help me and she made the process of buying a wedding dress far less daunting than I expected.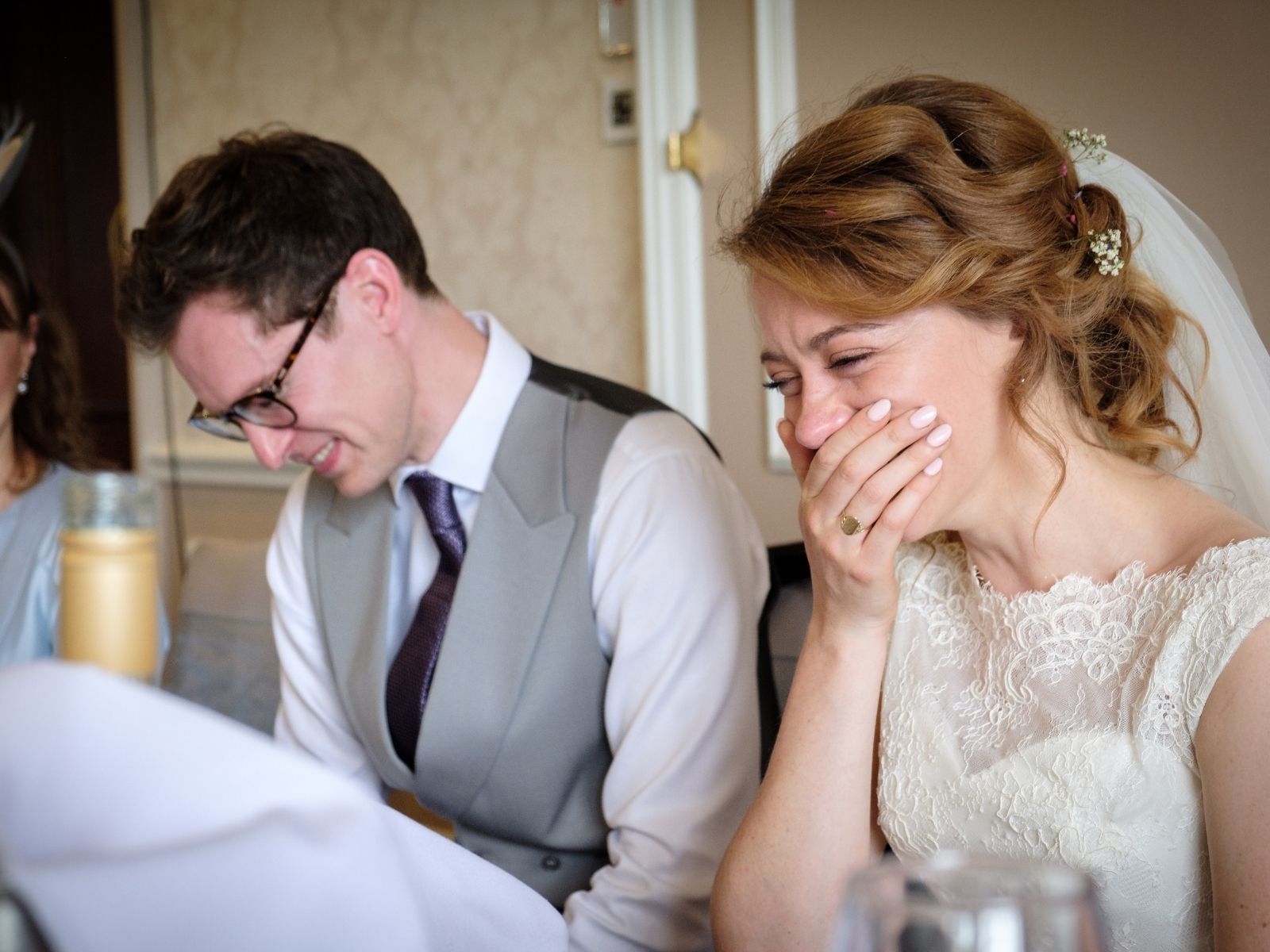 If you're looking for a quick and easy wedding dress shopping experience, check out our Buy it Now scheme. 
Tell us more about your wedding day
We got married in the Holy Trinity Church and I arrived in a Range Rover and we drove away in a Jaguar F Type. We hosted our wedding reception at the Welcombe Hotel and the general theme for the day was a relaxed country garden.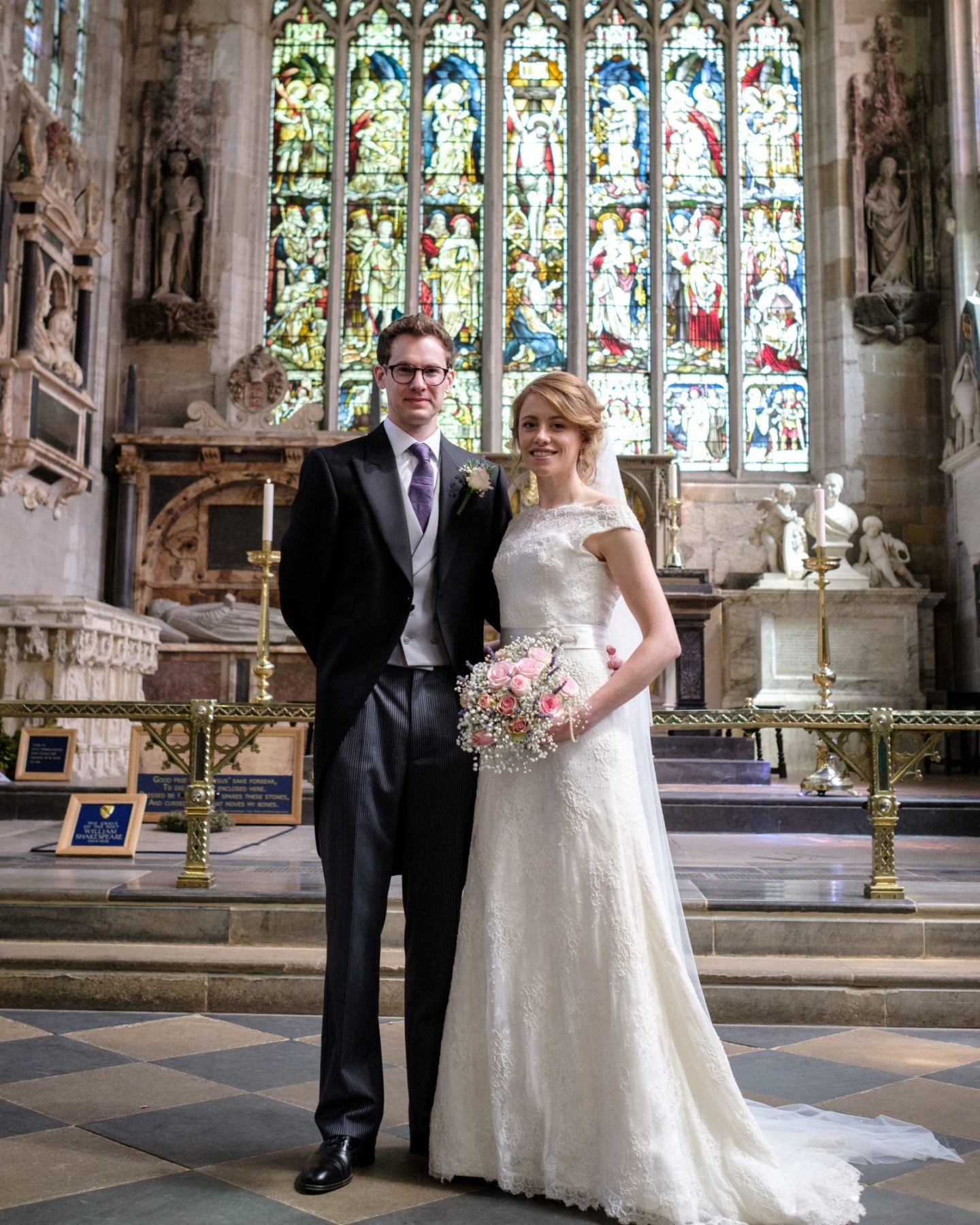 We managed to a few DIY bits. For example, we sourced and arranged our flowers ourselves because my mother-in-law used to do flower arranging and Nick's uncle Harry, who used to own a bakery, made our wedding cake. 
We chose a fruit cake as it's traditional and also our favourite flavour. Then we just looked on Pinterest for a simple and elegant design and gave it to Harry, who did a fantastic job.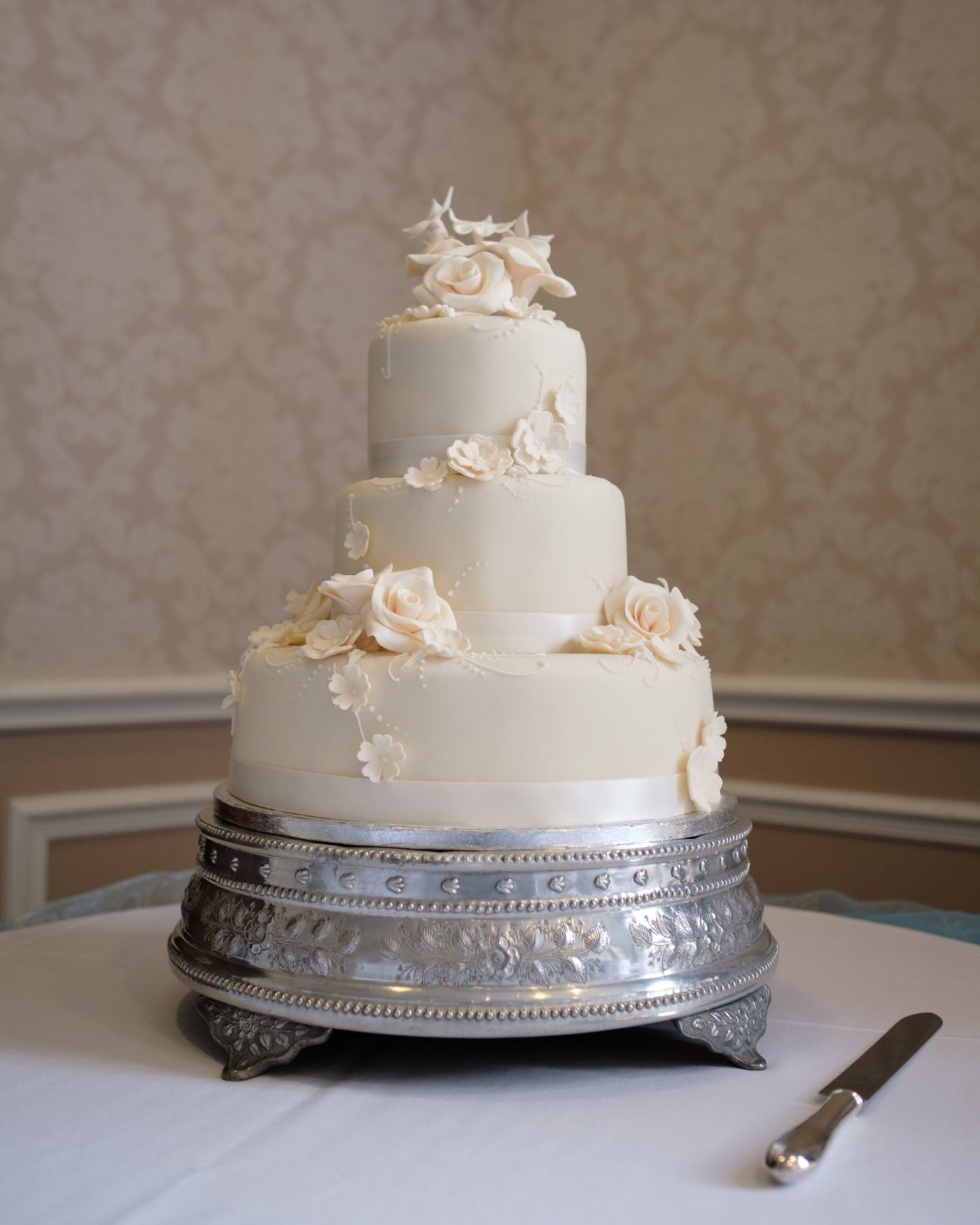 I had four bridesmaids and they all wore blush pink bridesmaid dresses from Maids to Measure. Our photographer was Ian Worth and we just found him through a Google search! He's absolutely brilliant!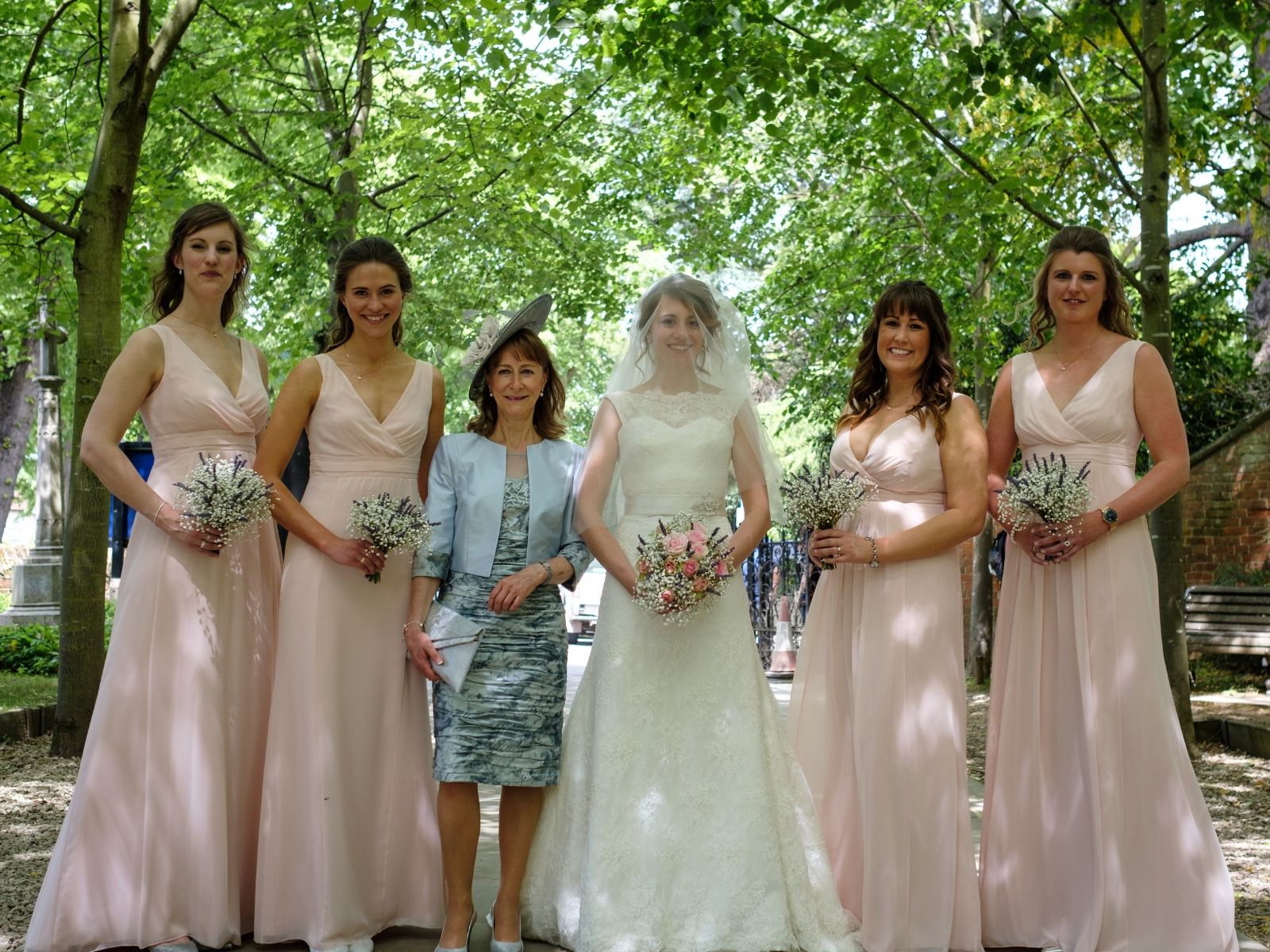 Is Boho Bride Harriet inspiring you? Find out all about vintage Boho Bride Alice's last-minute wedding and Boho Bride Sophie's gorgeous winter wedding.
What was the most memorable moment of your big day? 
This question is hard to answer but if I had to choose one moment it would be walking down the aisle and seeing Nick for the first time that day. It was amazing when he turned around and grinned as he saw me and then looked away and welled up.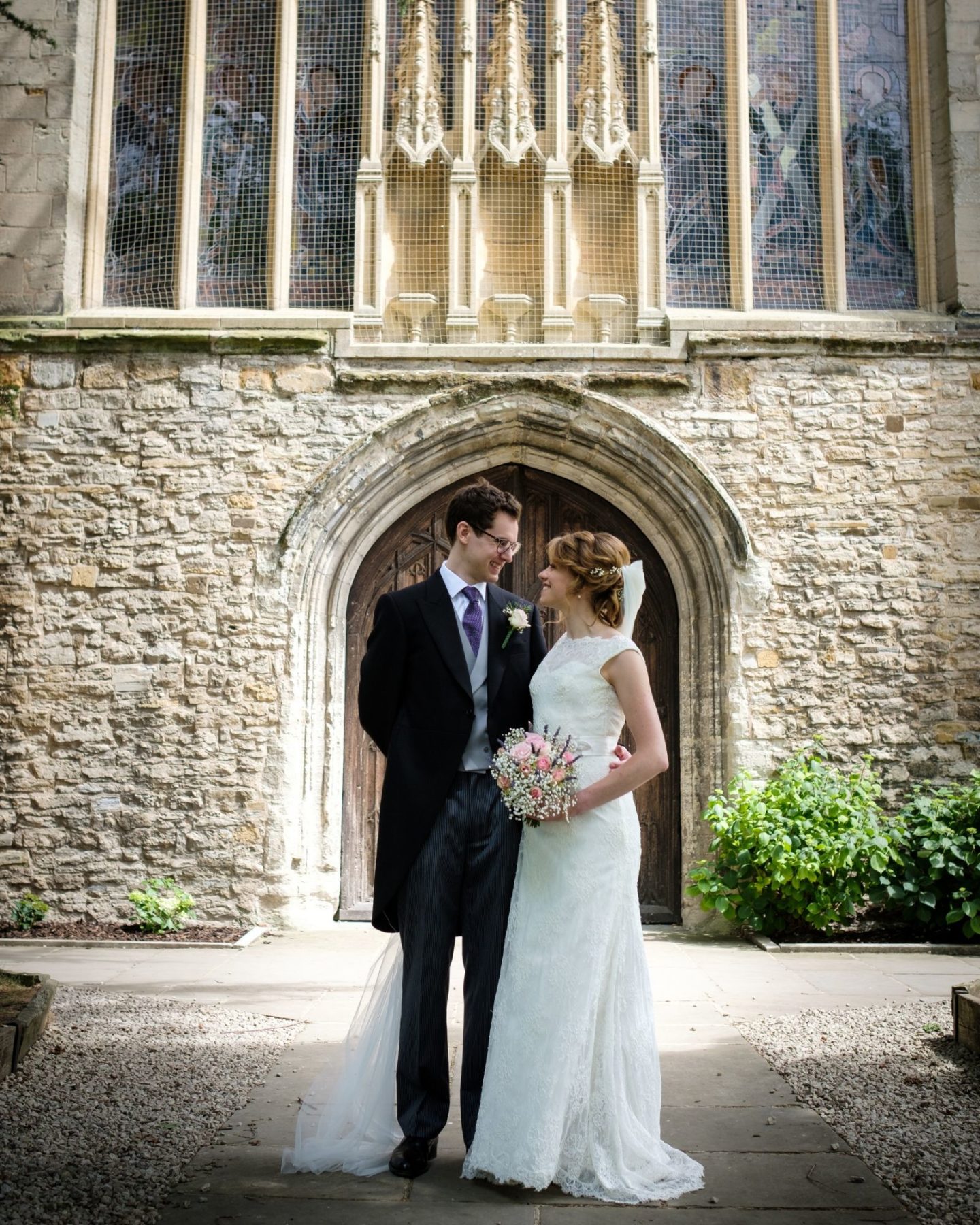 Finally, what's your wedding advice for other brides? 
Find five minutes on your big day to just be alone with your new partner. We were advised to do this and still to this day it's something I remember most clearly. We had a short walk onto the golf course and just watched everyone partying, it was magical.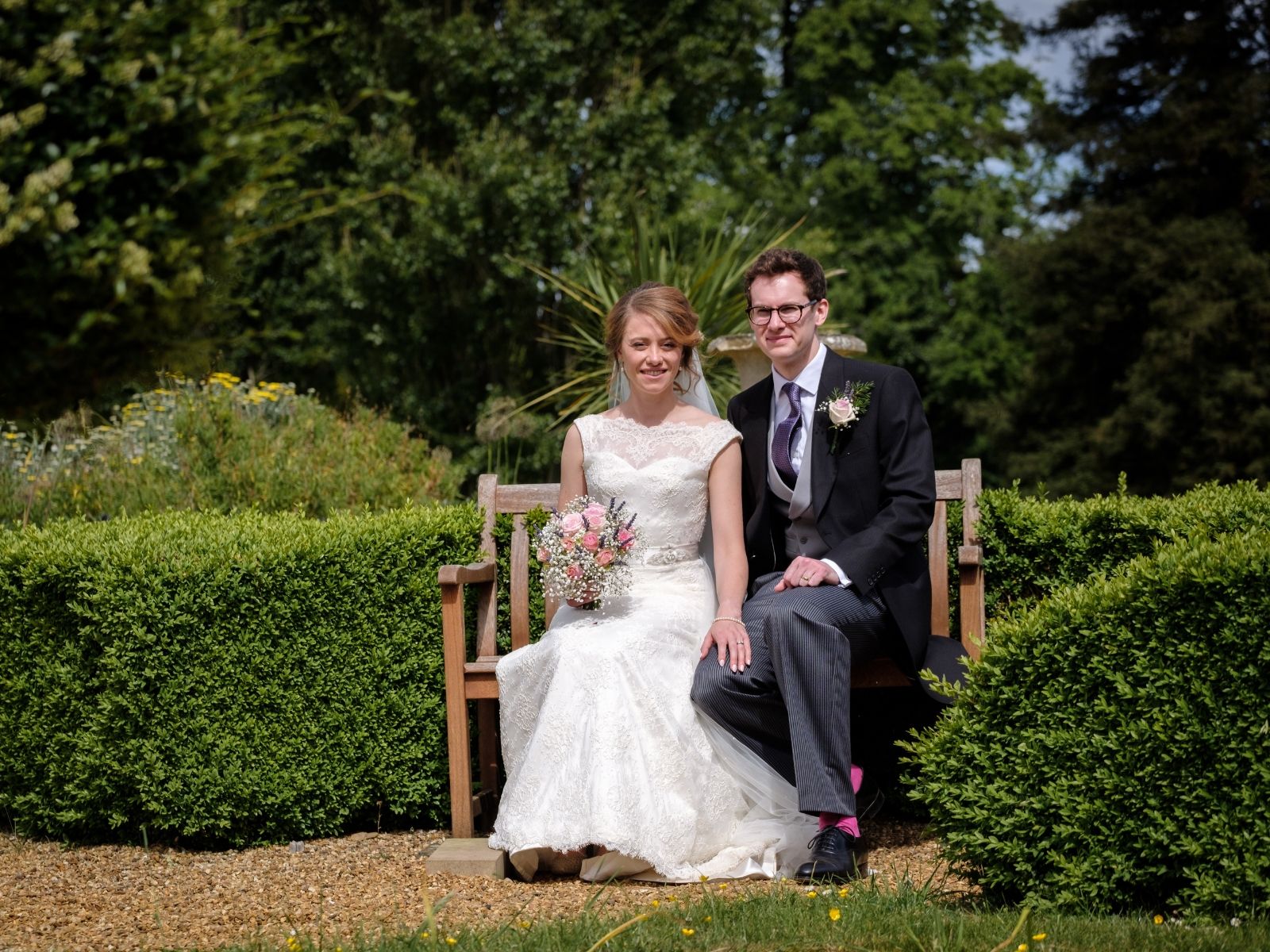 The Dream Team
Venue: Welcombe Hotel 
Photographer: Ian Worth
Flowers: Sourced and arranged themselves
Dress: Boho Bride Boutique 
Cake: Nick's uncle, Harry
Entertainment: The Spectrum 
Transport: JLR Products 
Bridesmaid dresses: Maid To Measure 
Groom's suit: Moss Brothers 
Accessories: Boho Bride Boutique and John Lewis 
Hair and makeup: Hair – Oakley and Irvine. Makeup – Harriet