Lockdown Wedding! Rachel's Stunning Socially-Distanced Day
---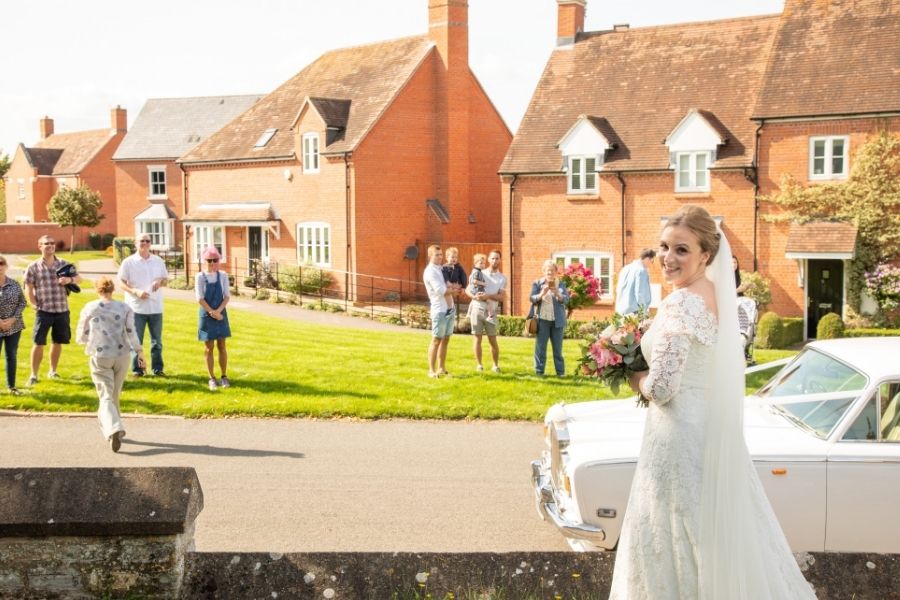 Rachel and Shaun tied the knot on Saturday 12th September 2020, and, needless to say, the pair celebrated very differently to how they'd anticipated!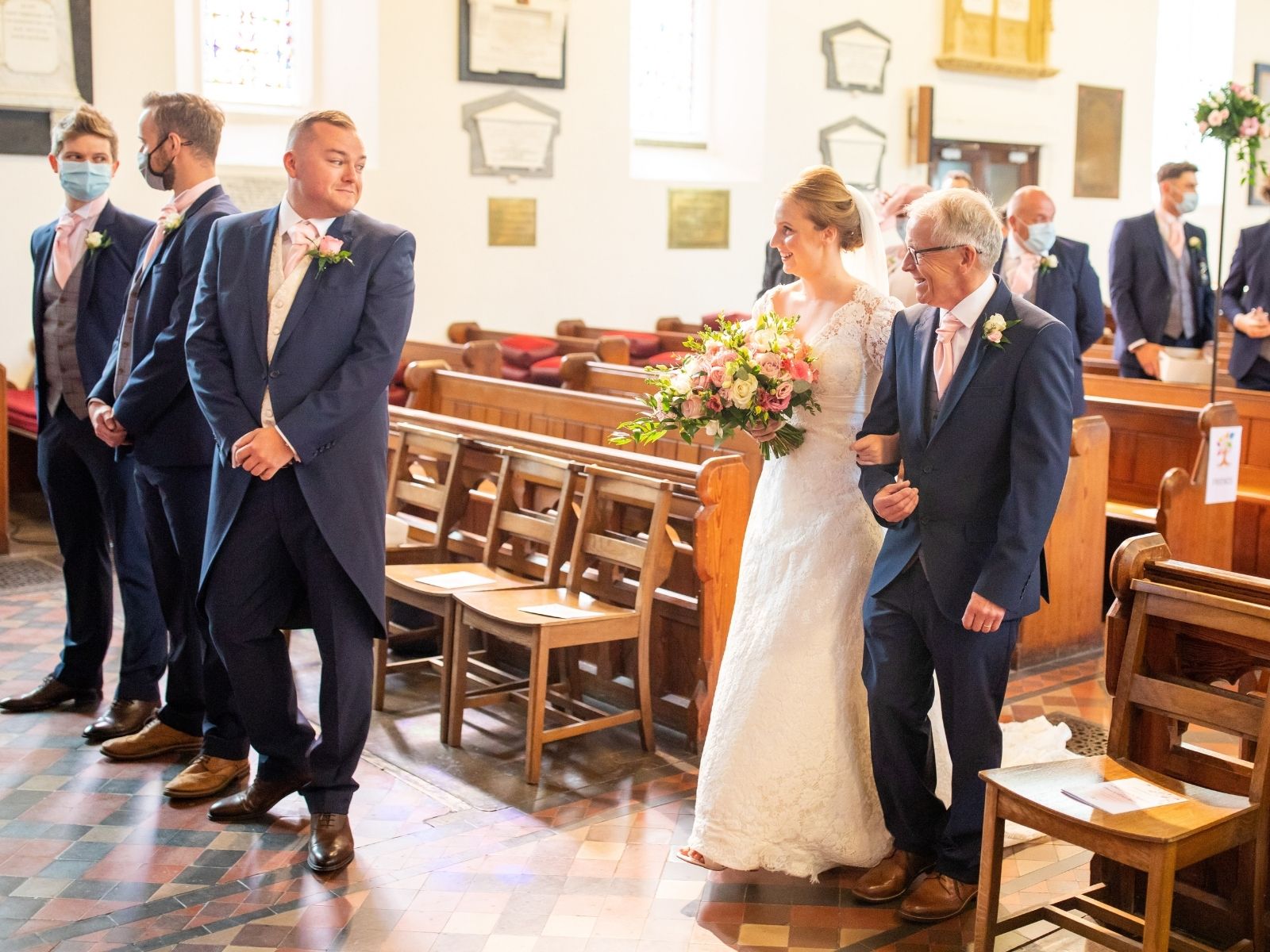 Their wedding date fell just two days before the newest restrictions came in, but this lucky date choice didn't free them from those inevitable pandemic wedding stresses.
Our Boho Bride divulges all: from celebrating with friends and family from afar and pandemic wedding planning advice to her most treasured memories from the day and future wedding plans.
Could you please tell us about your wedding day?
"We got married at St James' church in Alveston and then had a small reception in my parent's garden. I grew up in Alveston and knew that I'd love to get married in the church.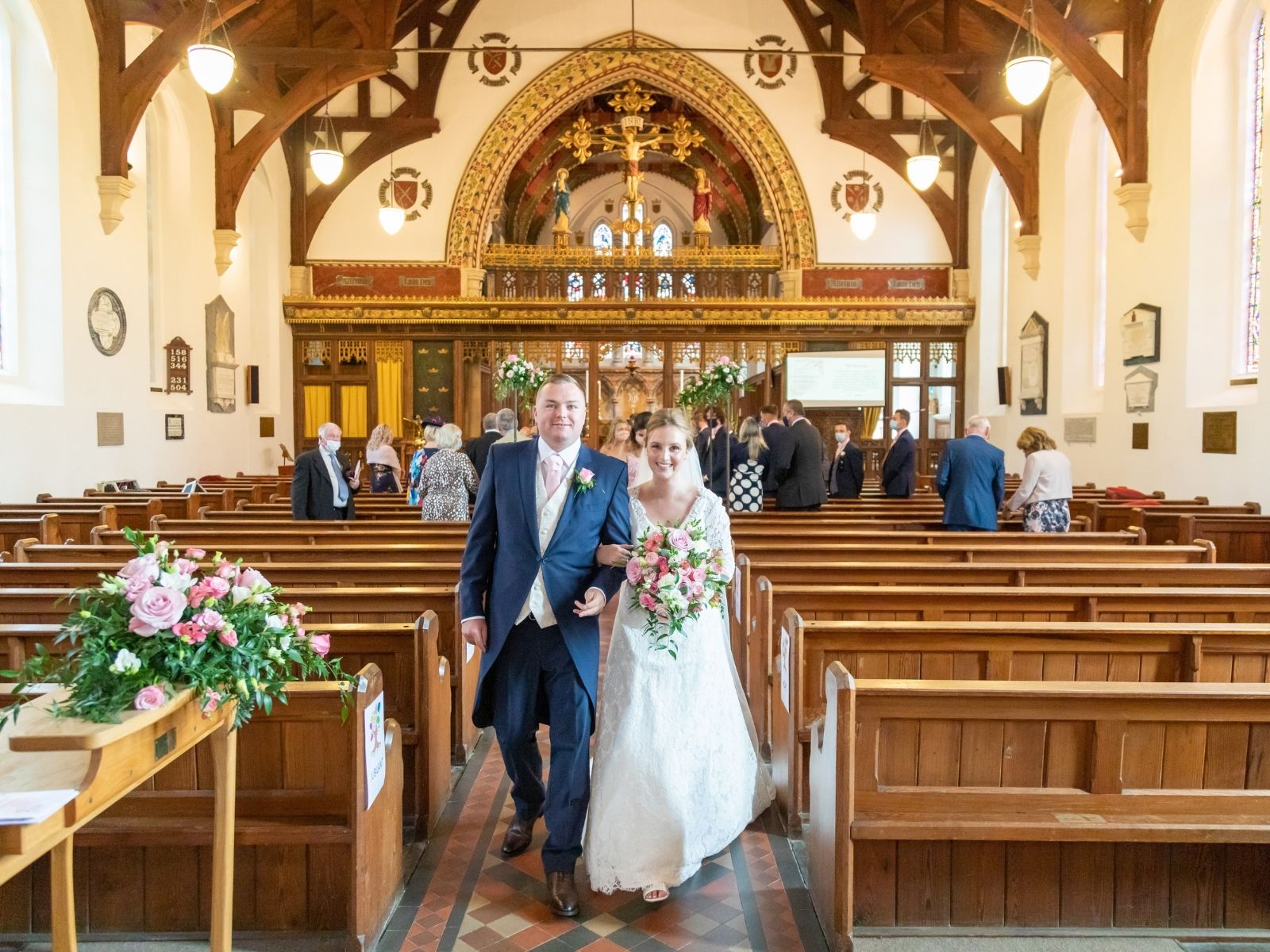 "We did have a hotel booked for the reception but, because of the restrictions, we wanted to save it for a later date, when we can have everyone together.
"My parents, with so much support from neighbours and family, turned their garden into such a beautiful setting. We had the top table and tables for guests, and we still did speeches. And the sun shone for us all day!"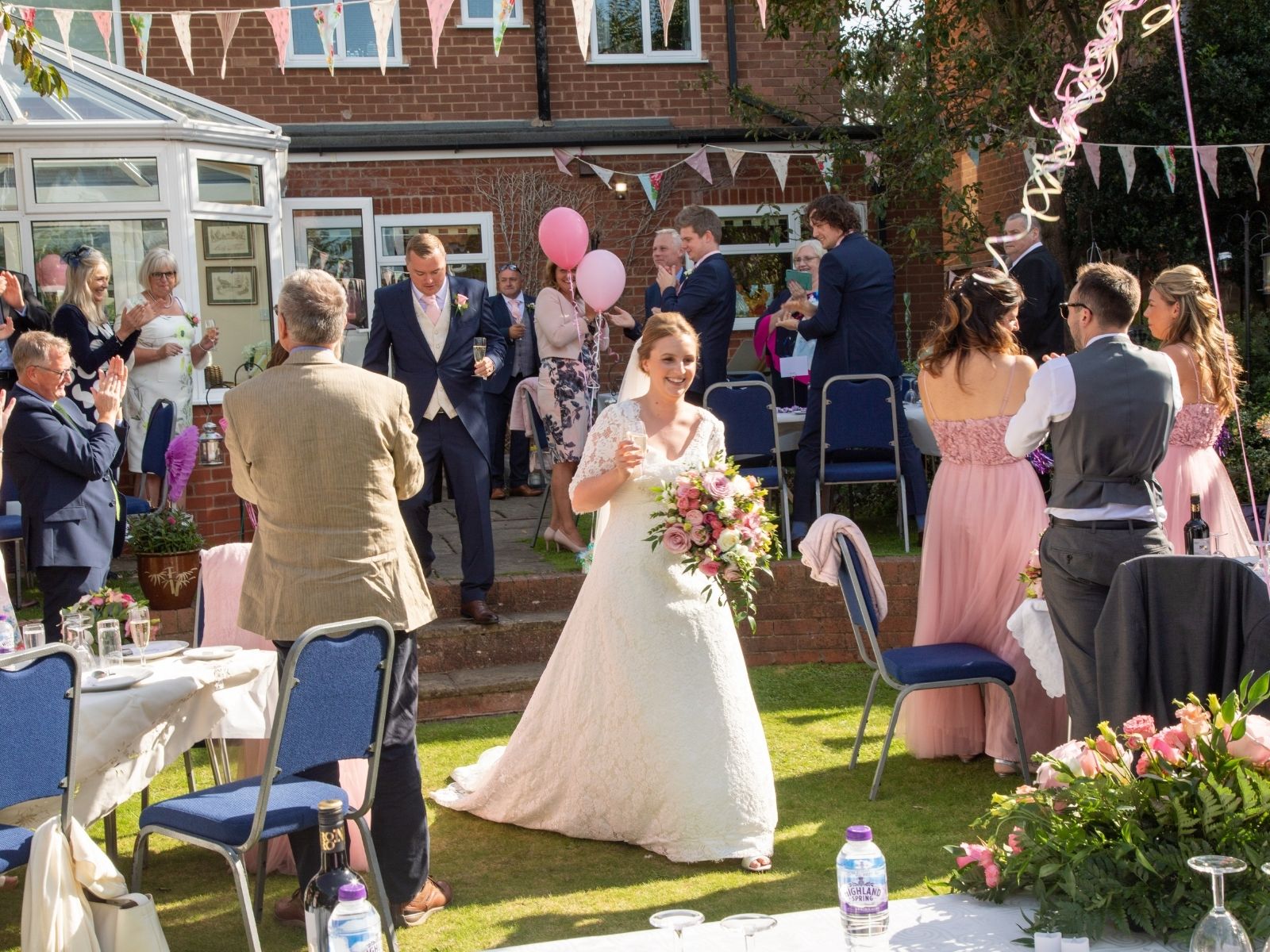 How did your wedding differ from the one you'd initially planned?
"We initially had a guest list of 75 for the day and an extra 40 in the evening. But, because of the restrictions, we had to reduce our guest list to 30 people – who joined us at the church and garden reception. All of our guests were so understanding which really helped us confirm who we had joining us.
"Although, when lockdown first happened, we really hoped that Covid would be over by September, the day we had will still live with us forever.
"We genuinely had the best day given the circumstances; 30 people is still a lot! And the reduced numbers allowed us to spend time with each of our guests.
"And with the hotel reception still to come, we still have so much to look forward to!"
How did you choose your gorgeous dress?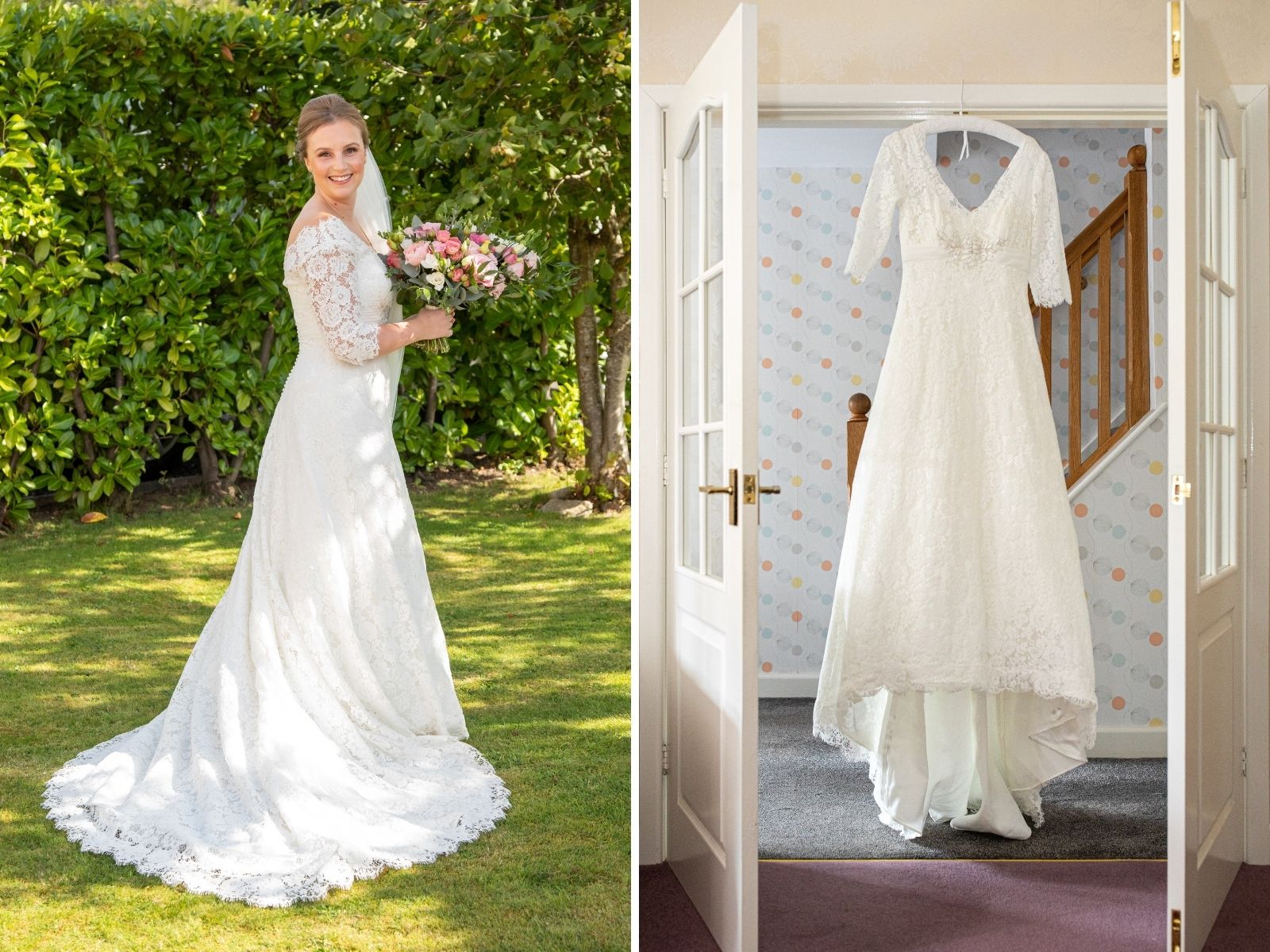 "I wore a Millie May mid sleeve dress from Boho Bride, which my sister picked out in early 2019. My sister chose the final dress of the appointment as a wildcard, and I loved it! I went back the following month and tried it again and felt the same, so I knew this was the dress for me.
"I was torn during the buying stage of the dress as to whether to go safe or be a bit more out there, and this dress is the balance of both."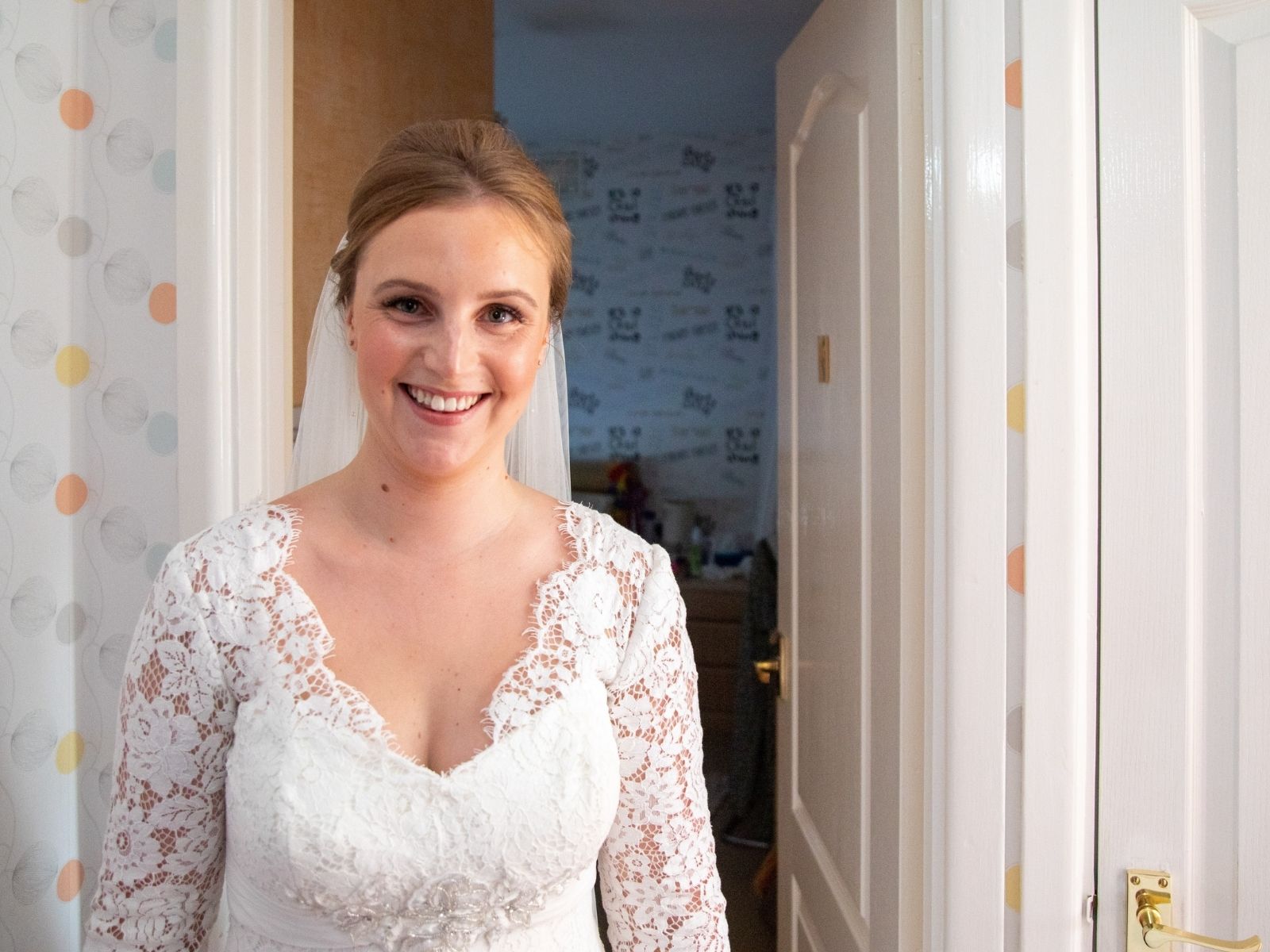 Wedding dress shopping during the pandemic? Our new virtual bridal appointments and Covid-19 measures will keep you safe during this time.
What was it that you liked about the dress?
"The whole dress was lace all over. I loved the detailed back, long train and detailed sleeves."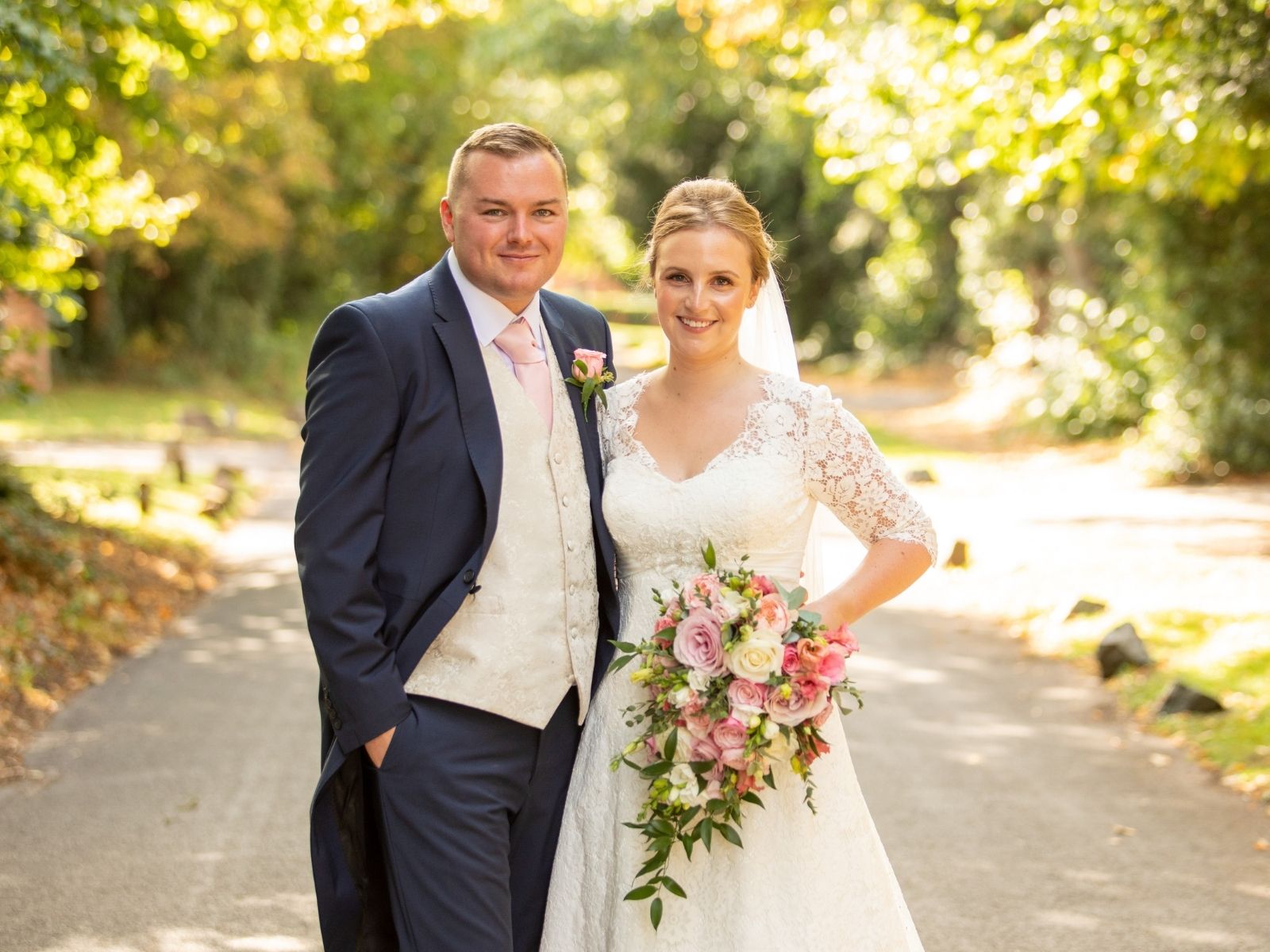 How did you feel in your dress?
"I loved putting my dress on my wedding day – I couldn't wait for everyone to see it.
"Two of my three bridesmaids hadn't yet seen the dress and saw it for the first time when we hung it for a photo. All of them just loved it and said it was very me – I love lace and often wear lace dresses. The sleeves give me confidence where I don't feel so confident – on my upper arms.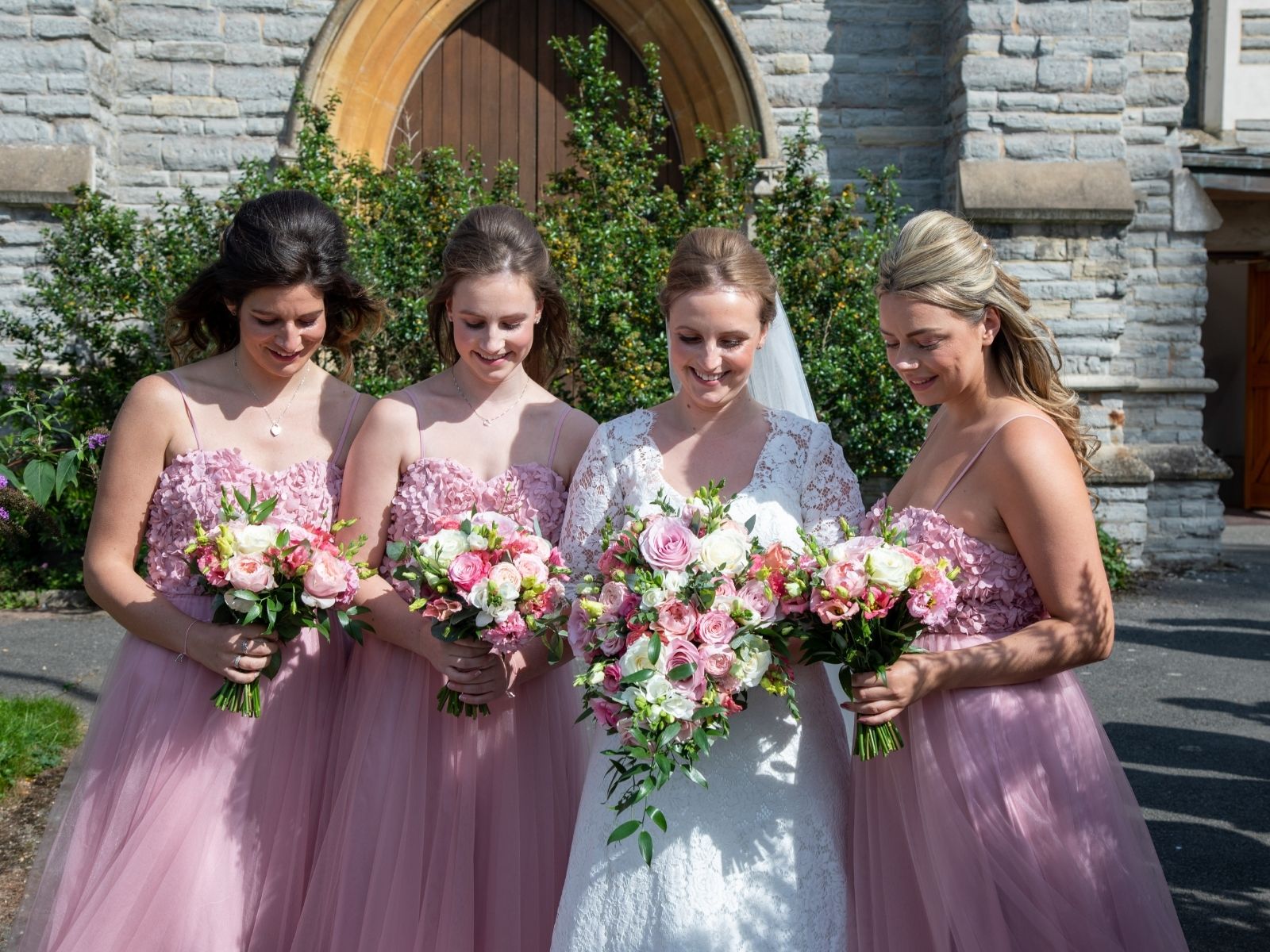 "Lucy and Laura did an amazing job – my dress fit so perfectly and felt weightless on the day, which was important to me – I felt that some wedding dresses could be so heavy! At no time did I want to take my dress off! The dress was very me, and I can't wait to wear it again when we can do the reception!"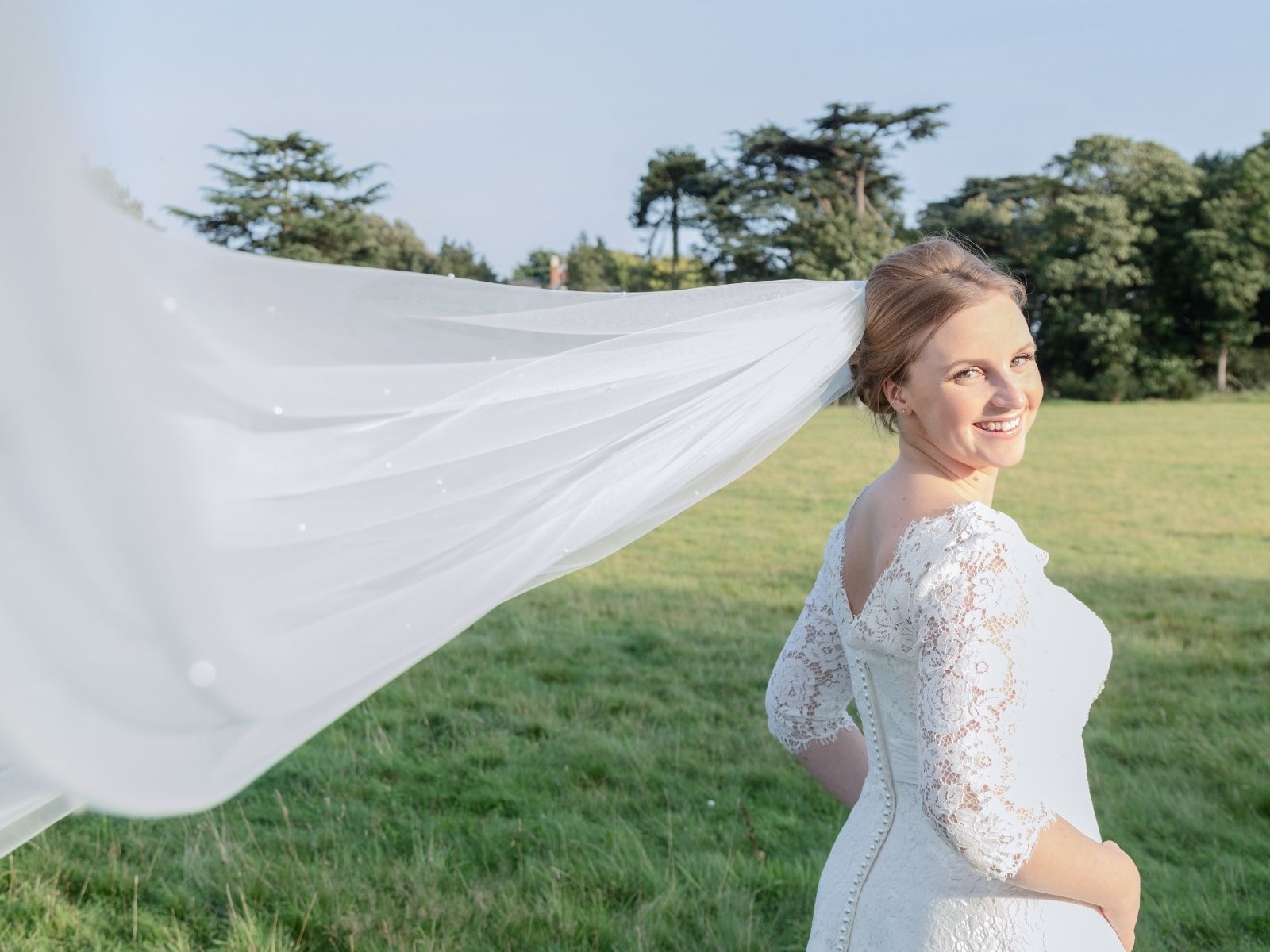 What were your most prominent and treasured memories from the day?
"There are so many highlights for us," Rachel said, before telling us her most prominent five. Firstly, Rachel explained, the reduced numbers meant that friends and family who could no longer come "waited outside the church so that we could share the joy of just being married with them too!"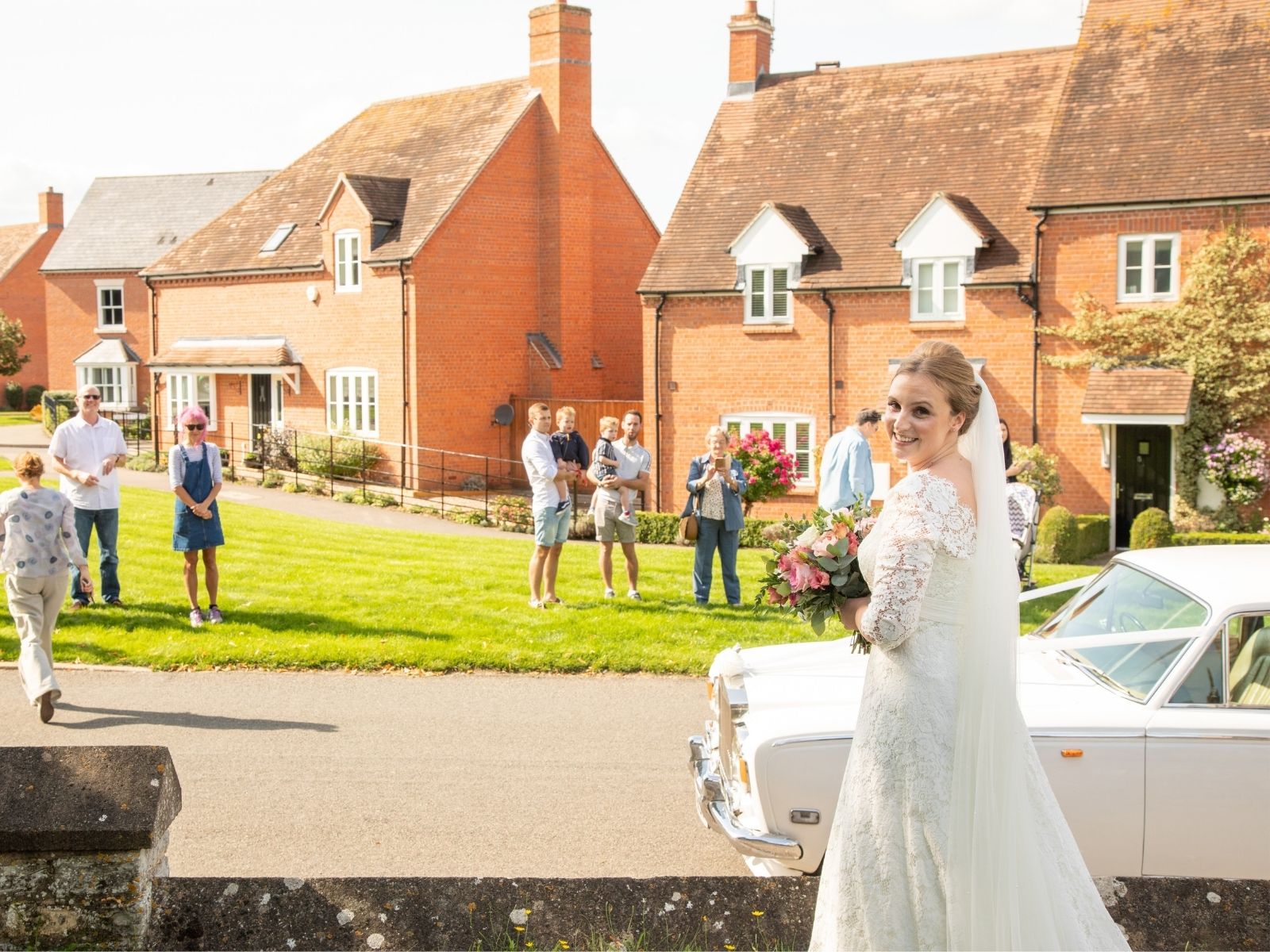 Other top memories include watching a "montage video of some of our family and friends who'd sent in messages for us – it was really emotional but also so lovely.
Rachel took her friends' advice, to "spend five minutes just sitting and watching everyone enjoying the happiness of the day," and told us that seeing her loved ones enjoying themselves was another highlight.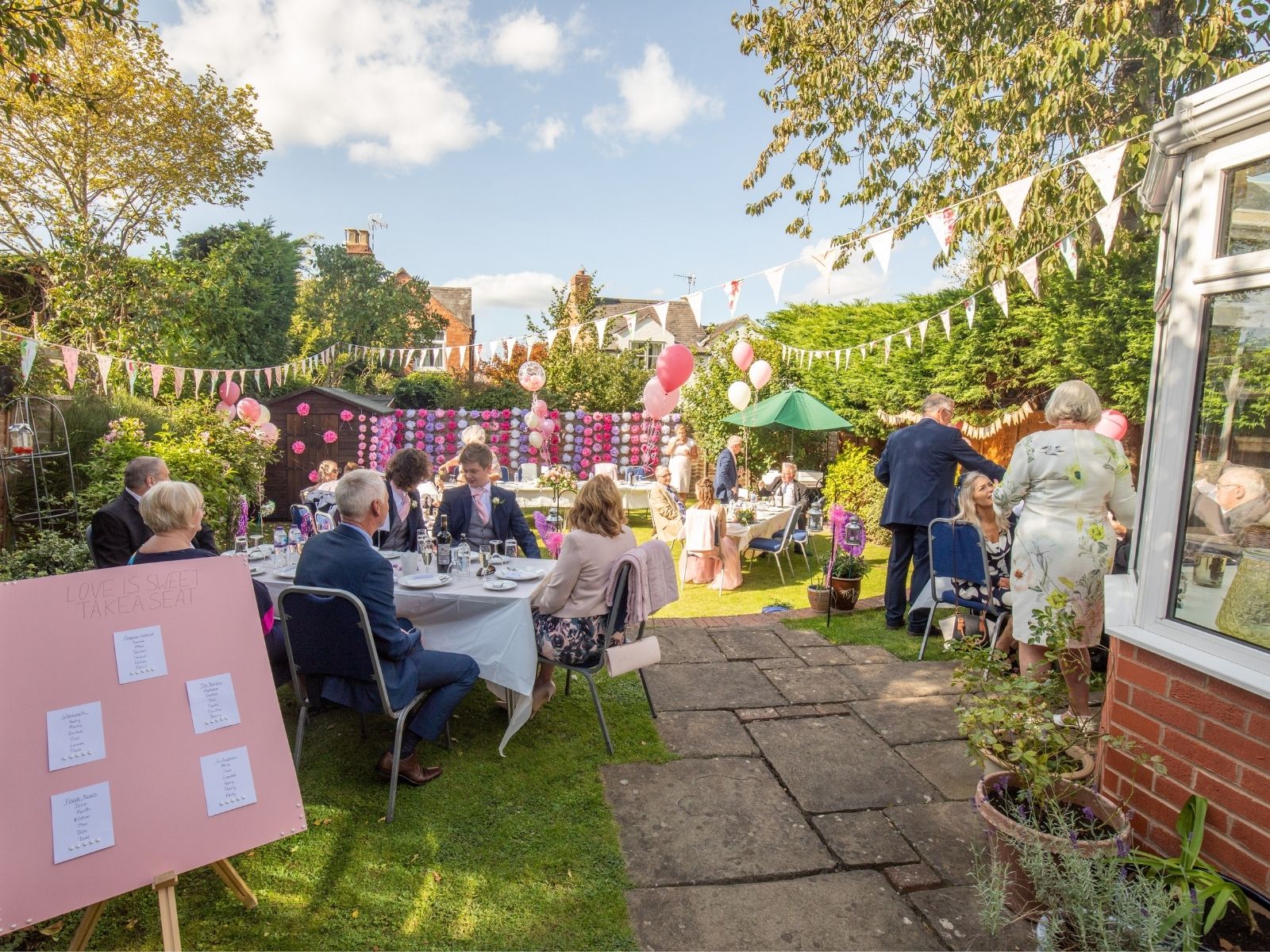 "The speeches were also incredible. My dad kicked them off with his perfect speech and Shaun's was so lovely and heartfelt. The two best men did one each and had us all in fits of laughter!"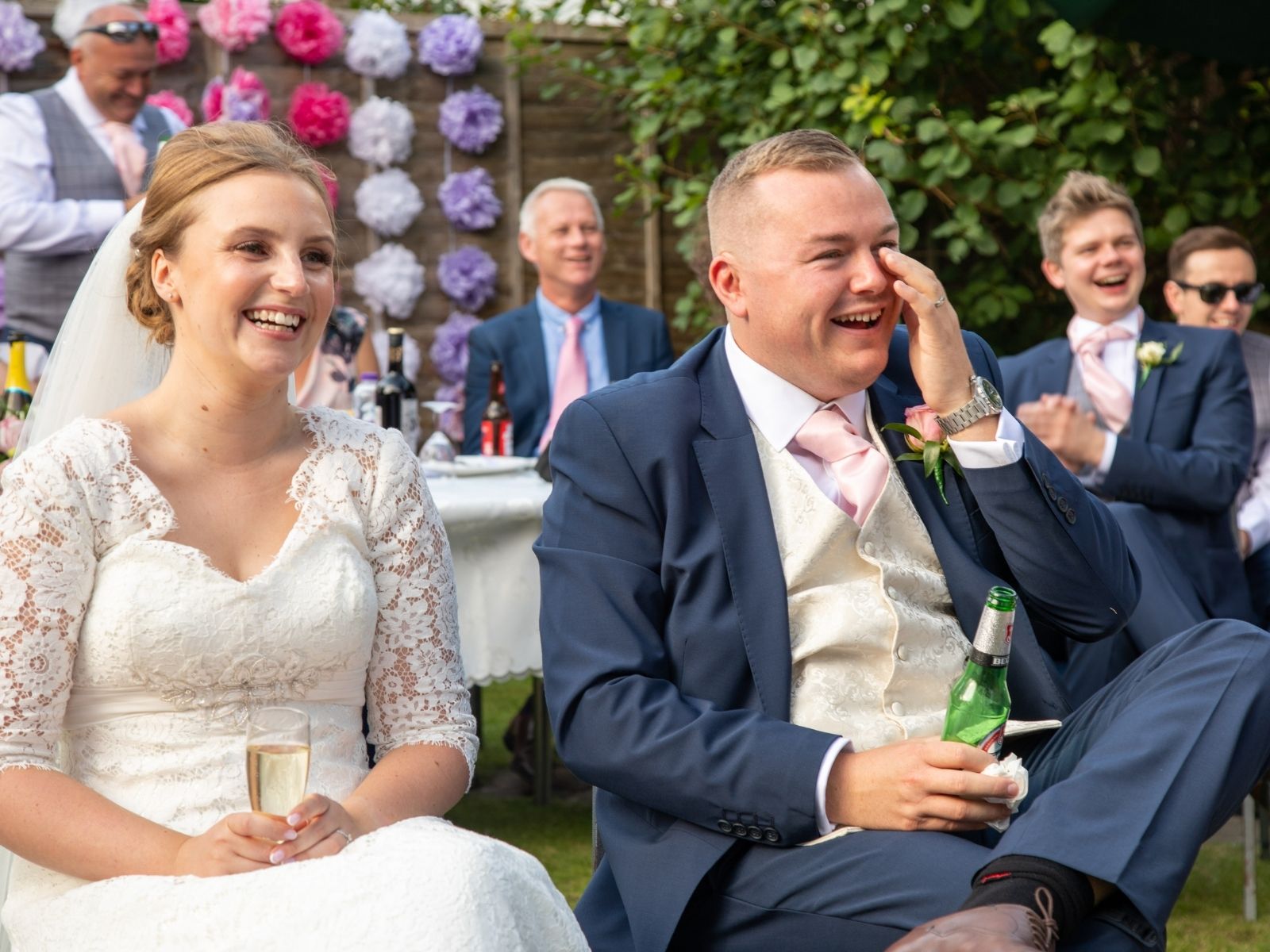 "Another moment was when we got to have a photo with our dog Reggie, it was the first time we had been without him for a few days and we loved having him in a photo with us (I put my bouquet down and he bit off a rose straight away!)."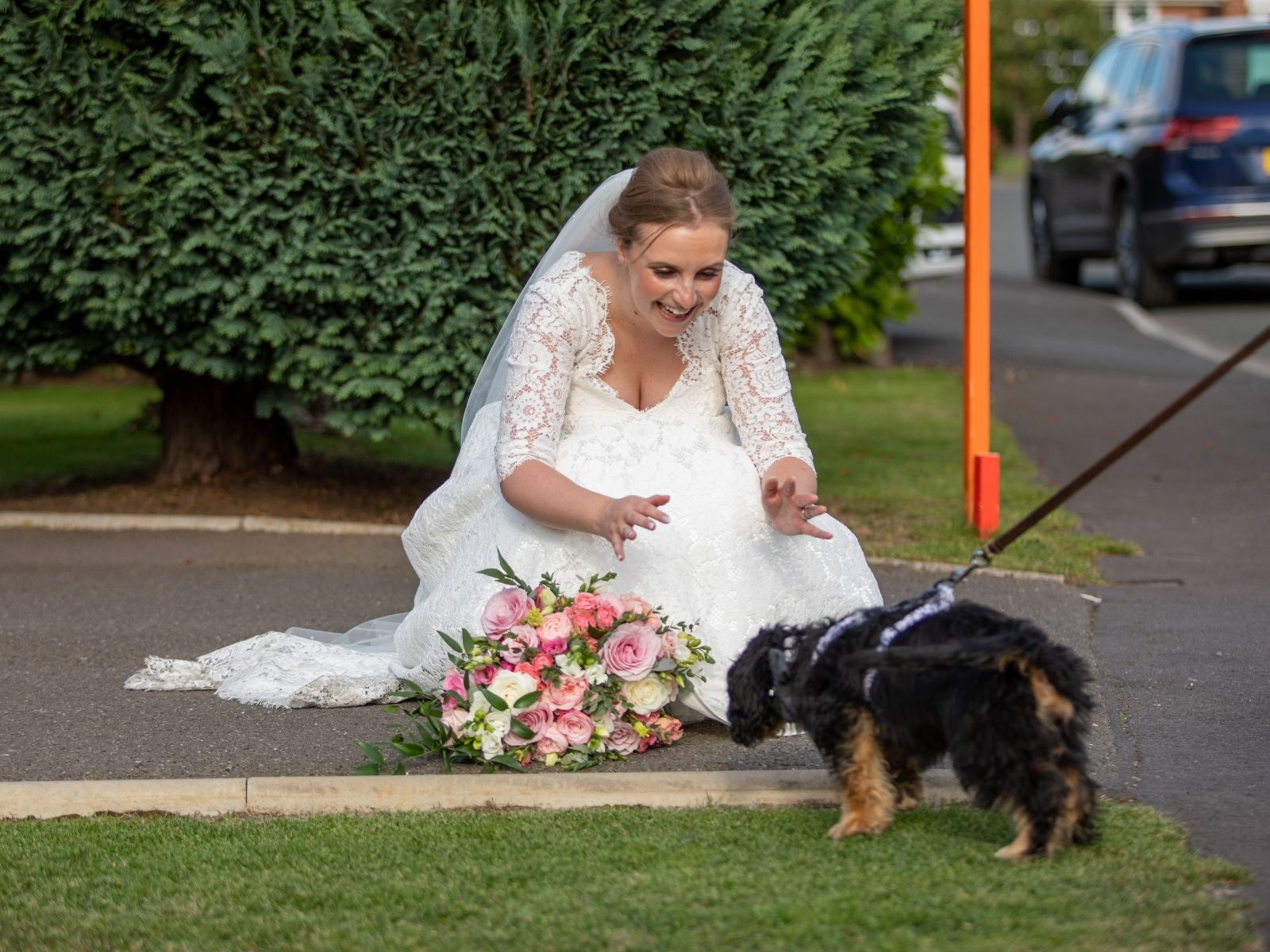 Do you have any advice for couples planning a wedding during the pandemic?
"Be patient with each other and take time to understand where you're both at with dealing with what's in front of you.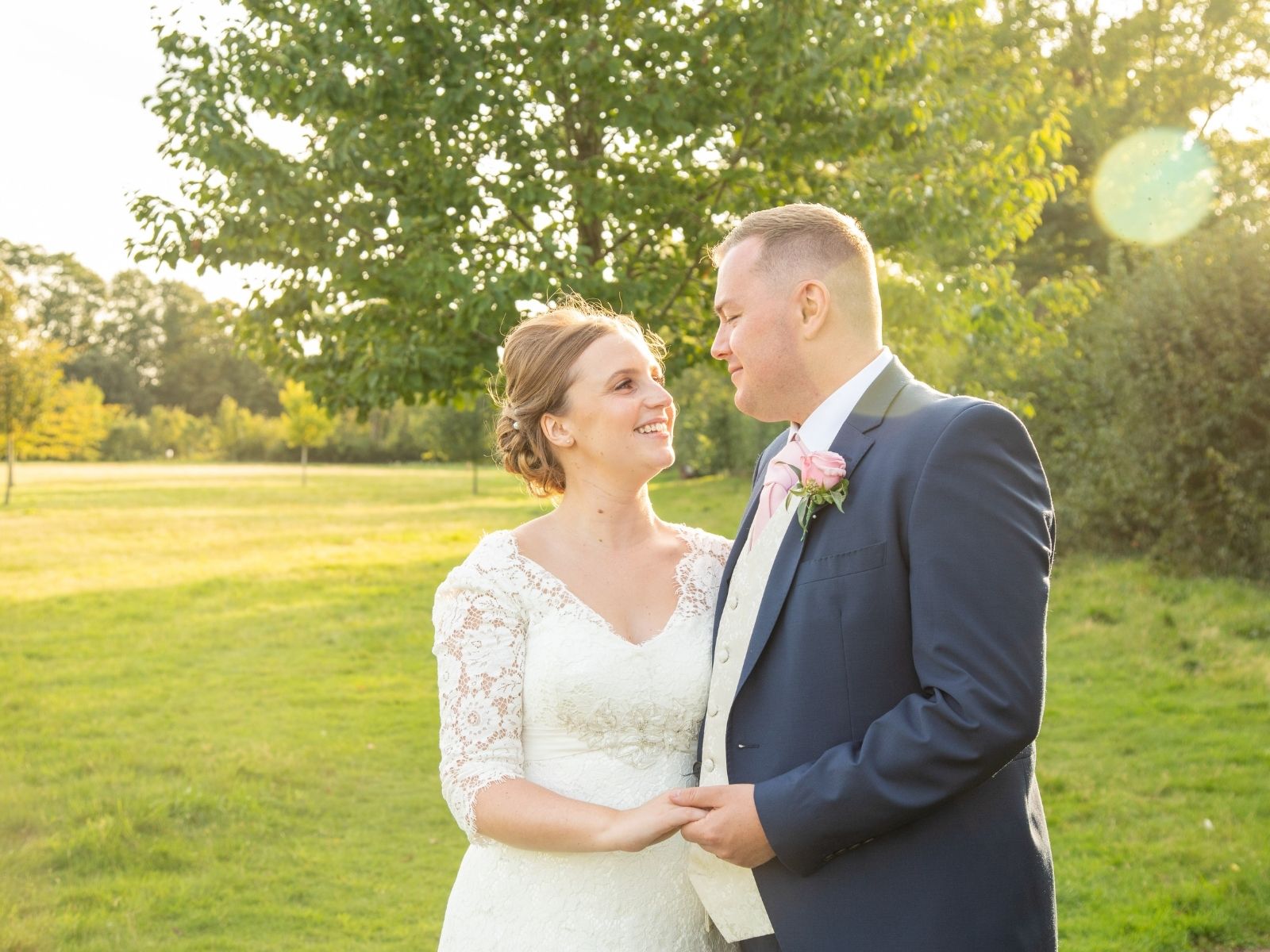 "Shaun and I probably argued the most we ever had," Rachel told us, before explaining that the pair process things at different speeds, and, if they were to have their time again, she'd refrain immediately sharing her opinion so often.
"We had to deal with a few government changes – weddings were postponed, then brought back but with only six guests, receptions restarted for 30 but then they were postponed for two weeks before they allowed weddings and receptions of 30.
"There were a lot of decisions to make but for all the arguments, we know we both wanted the best for each other and are really glad we got married."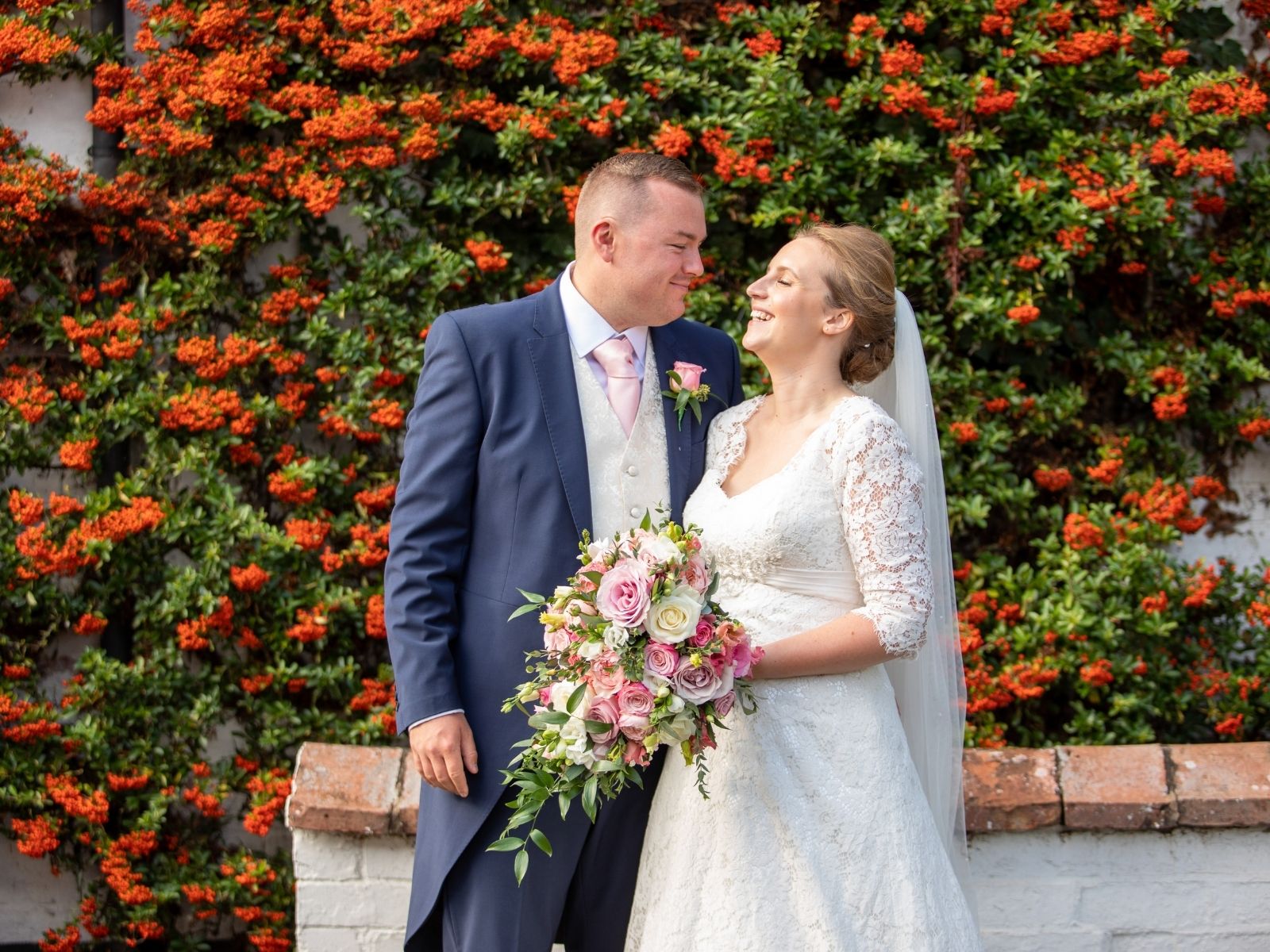 Can you tell us a little more about your plans to celebrate once restrictions are lifted again?
"We plan to have the full evening reception we had initially planned when we can with all of our guests. We plan to do this around our first anniversary in 2021 if we can. We won't do a sit-down meal or speeches, but instead have a BBQ in the early evening and then party the night away!
"Shaun will get his suit again and I'll wear my dress so that for those who couldn't join us get to see our outfits. We plan to have this a celebration of our marriage and the health of our family and friends.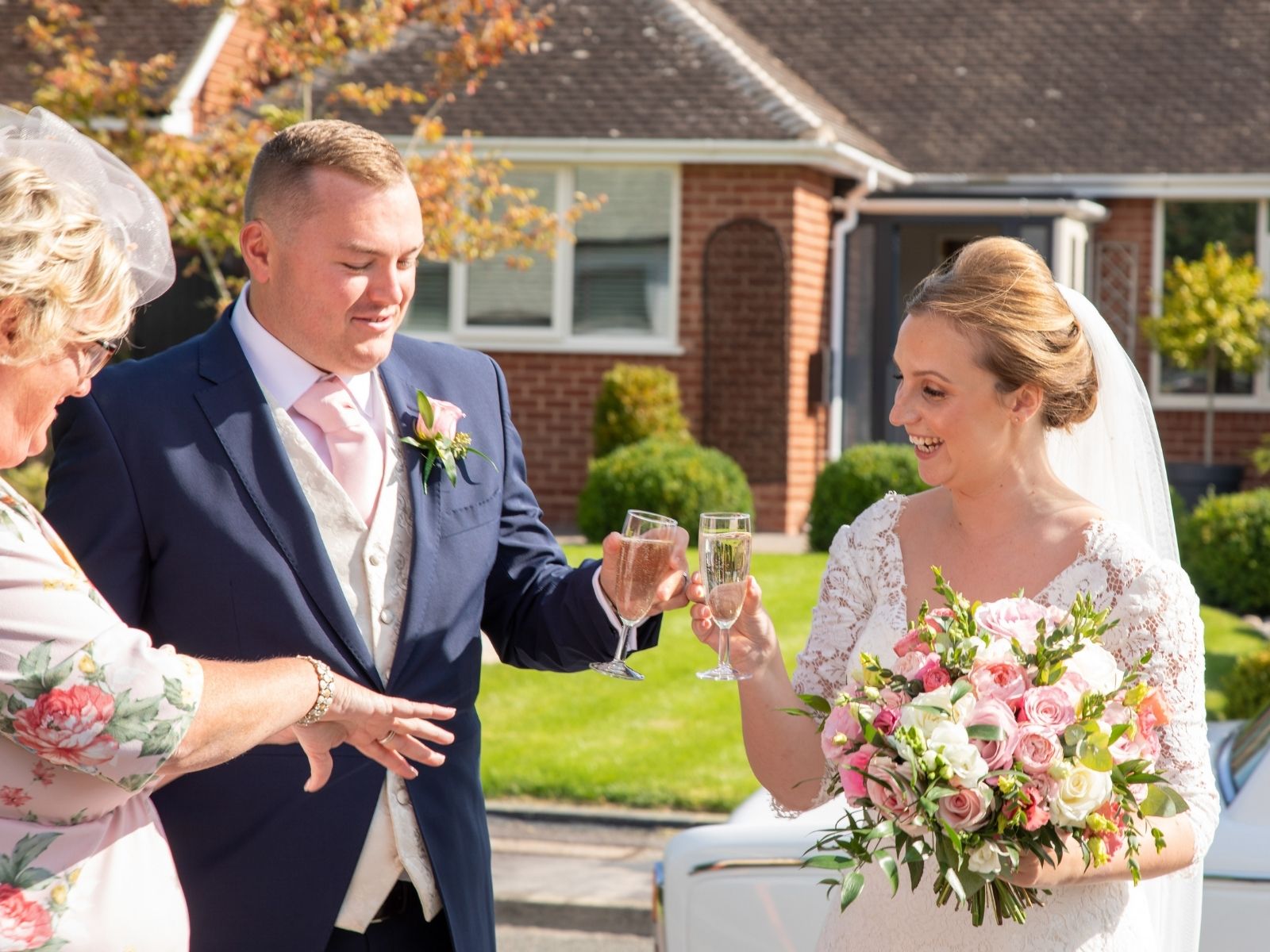 "Our honeymoon has always been booked for April 2021. We hope to go to St Lucia for a few weeks! We have everything crossed that we'll be able to go next year."
Love hearing from our real brides? Check out Lisa's stunning (and stress-free!) barn wedding and don't miss Melissa in the Boho Bride Freedom Collection.
Or hear from our brides directly by heading over to our Facebook review page.