NEW! Virtual Bridal Styling Appointments at Boho Bride
---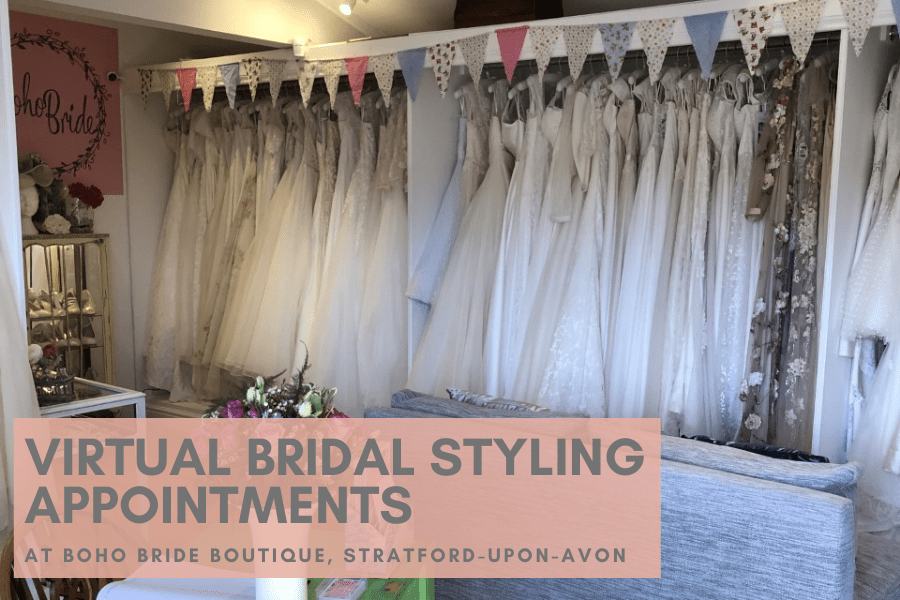 Here at Boho Bride, we're as dedicated as ever to pairing unique brides with alternative style wedding dresses. And while lockdown is gradually lifting, and we can't wait to welcome our brides back, we're still taking the pandemic very seriously!
We have all the necessary precautions in place for when our brides come back to the boutique, but we've also been hard at work trialling and testing our virtual styling appointments, to help further limit direct contact!
We've had SO much fun with our Boho Brides-to-be at our virtual bridal styling appointments, and we're thrilled to invite you to join the party!
Here's what future Boho Bride Kerry told us after our video chat:
"This was my first time 'bridal shopping', and so I was a little clueless about where to start, but Lynette put me at ease straight away!
"Having a virtual bridal styling appointment was a great opportunity for me to chat with a professional and get to know what styles of dresses I would like to try on.
"Lynette's passion and desire for wanting to help me find my perfect dress left me feeling inspired and excited to visit Boho Boutique!"
Here's How Our Virtual Bridal Appointments Work:
Get in Touch!
Send us an email to [email protected] (or find more contact details here) and we'll send you a questionnaire for you to fill out – it'll ask all about you, your wedding plans and your style preferences.
We want all the details! From your dream dress and your favourite Pinterest boards to your wedding theme and personal touches.
Set a Date to Chat All-Things-Bridal!
You'll virtually meet Boho Bride's Owner and Creative Director Lynette over a video call. During the call, we want to hear all about your wedding – from the minor details to the overarching dreams!
Let's Chat!
Once you've filled out our questionnaire and we've got an idea of your personality, style preferences and wedding plans, we'll connect over Facetime, WhatsApp or Zoom (Zoom's best if you'd like to invite friends and family along!).
When on our video call, we'll get a better feel of your plans and dreams, and you can ask us any questions you have. Lynette will use her bridal expertise to create your own, personalised wish list, including perfect picks from our designer wedding dresses, very own Freedom Collection and bespoke options.
Your Personalised Wishlist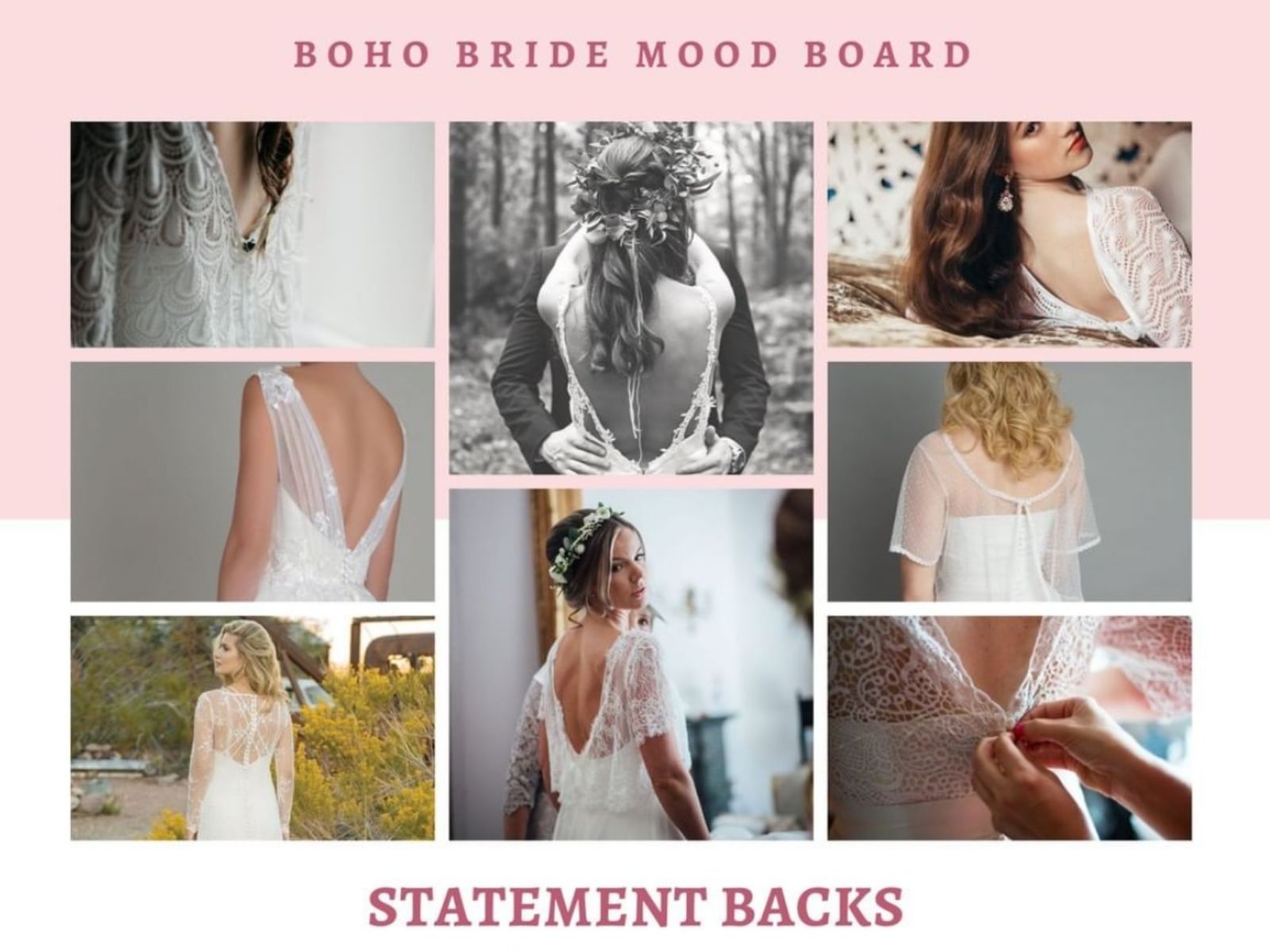 After Lynette has a good idea of what you're after, she'll send you over your wishlist mood board with dresses and accessories that will be ready for you to try on when you come in.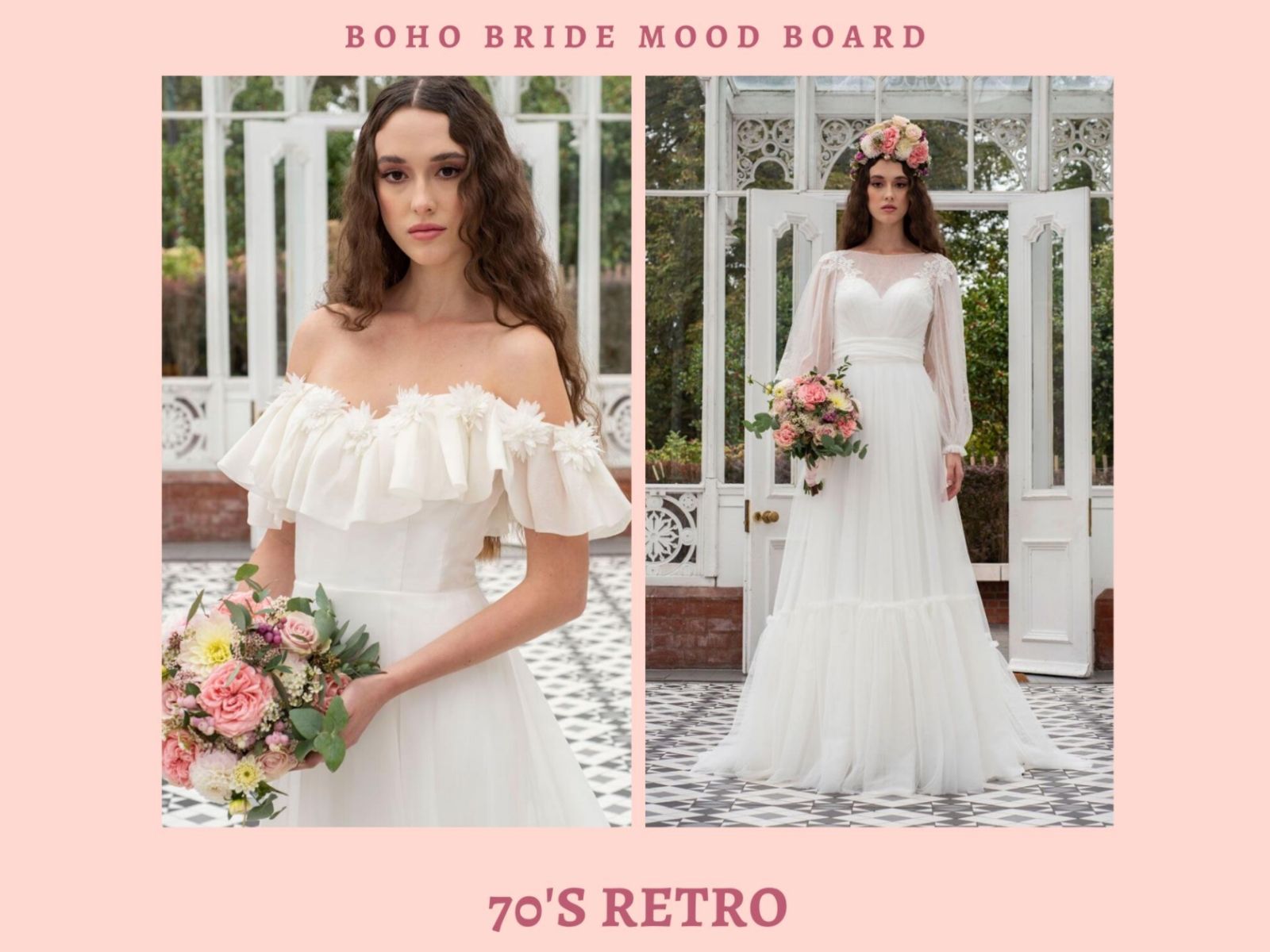 Find Your Dream Dress!
At the end of the call, we'll set a date for you to come into the boutique once we open (with personal protection, of course!) on 4th July.
With limited availability, we're booking up fast, so book now to make sure you get a slot in the coming months!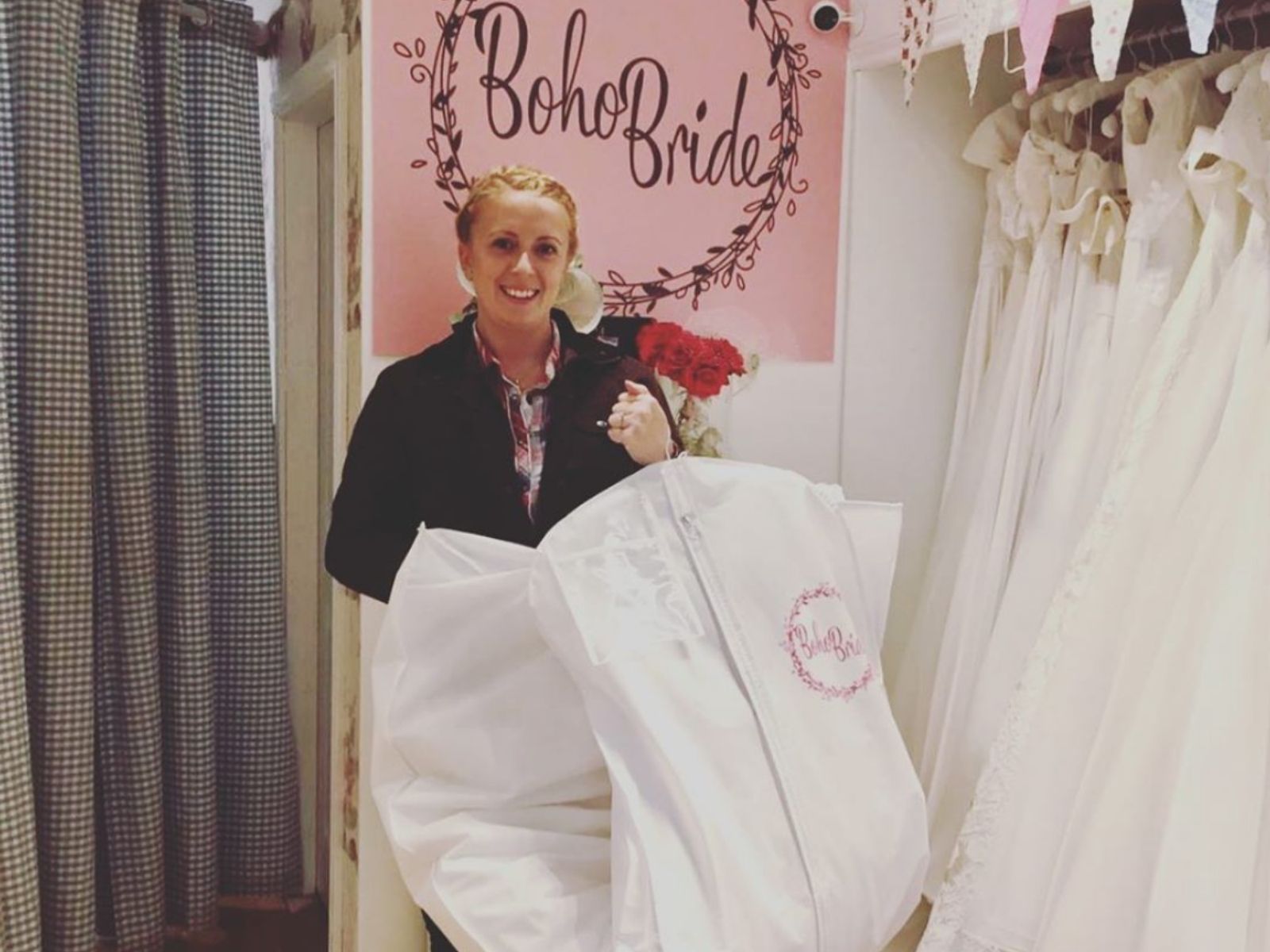 Ta-da!
Email [email protected] (or contact us here) to book a virtual bridal styling appointment and start your wedding dress shopping today! Or, to hear more from our brides, see our Facebook reviews or check out Aimee's tipi wedding, Boho Bride Harriet's relaxed garden party wedding and Melissa's gorgeous gown from our Freedom Collection.