Boho Bride Lisa's Stunning (and Stress-Free!) Barn Wedding
---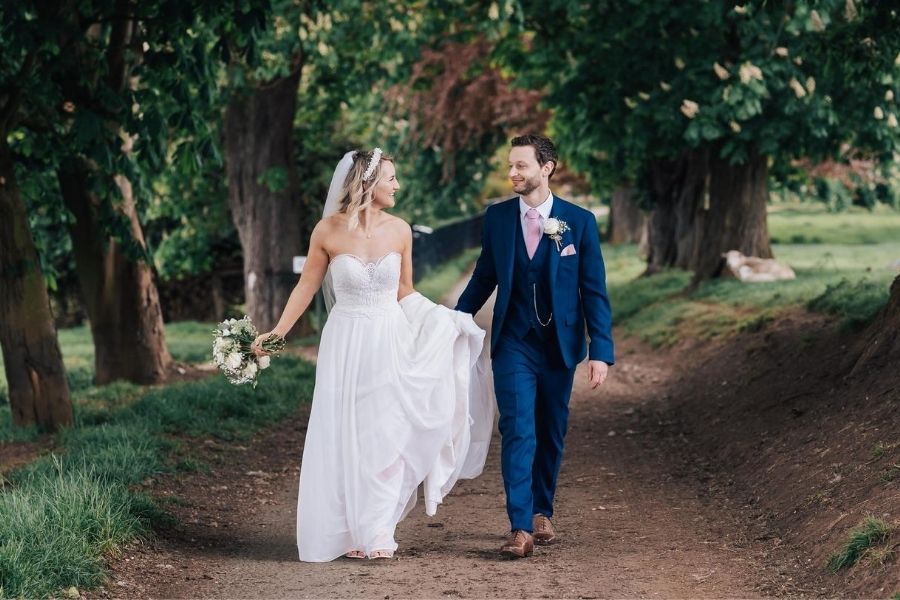 Lisa met Sam on trusty Tinder, and, since buying a house together, the pair have spent a lot of time renovating it and exploring the beautiful countryside around them. After Sam proposed beneath Kuala Lumpur's impressive Petronas Towers, we welcomed Lisa into our boutique to hunt for her dream gown.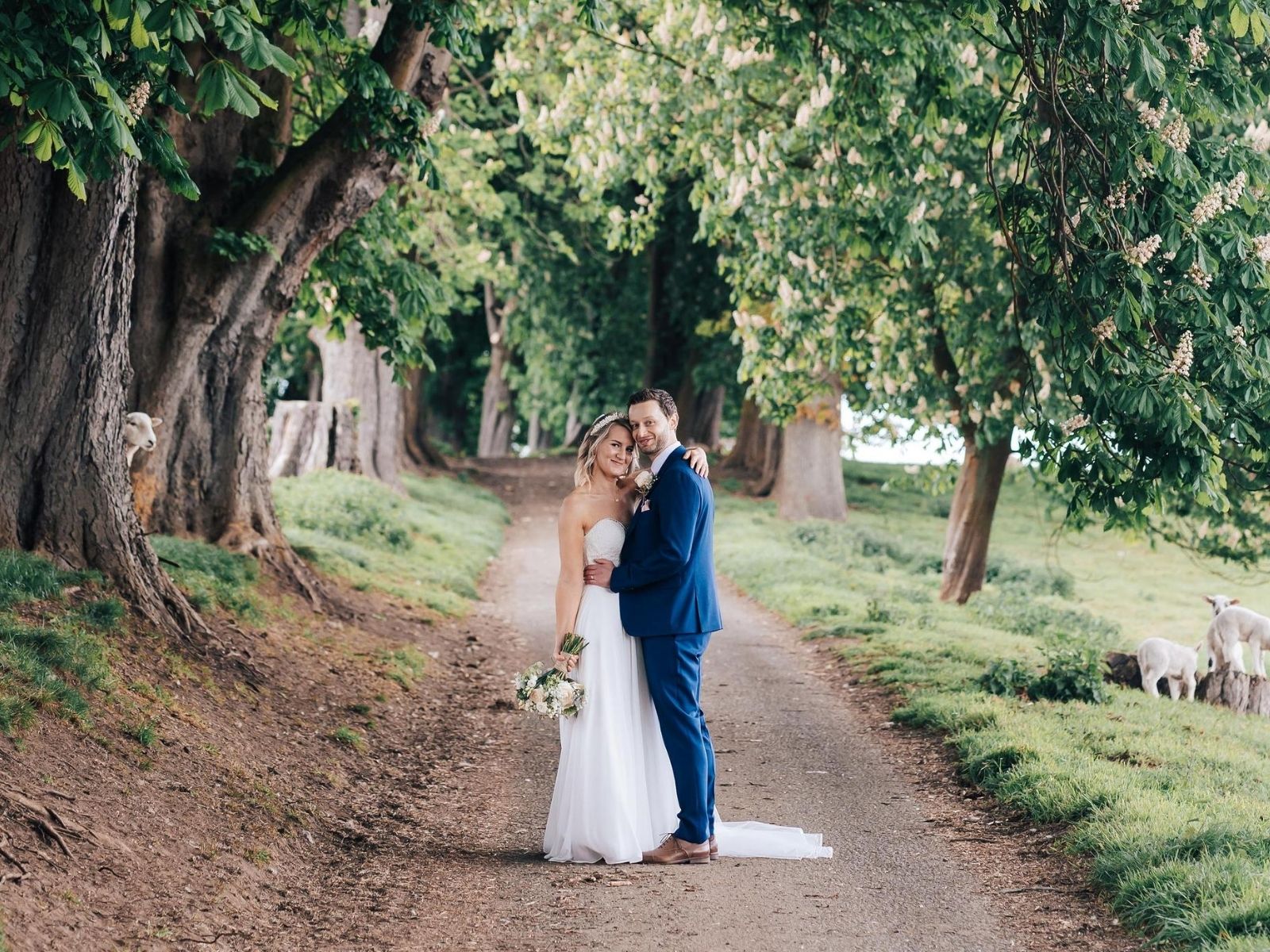 Lisa left with a gorgeous Millie May gown from our carefully curated collection of designer wedding dresses, and I think we can all agree she stunned on her wedding day!
We caught up with Lisa after their beautiful, relaxed barn wedding to find out more about the wedding planning and how their big day panned out!
Thinking of booking an appointment with us? Read about how we'll keep you safe during these uncertain times, including our introduction of our virtual bridal styling appointments.
Tell us more about the proposal
"We were wandering through the park beneath the towers when Sam dropped back a few steps and, when I turned around, he was down one knee! I was so surprised that I kept asking him if he was joking!
"There was no one around at the moment Sam proposed, which was lucky considering the park is usually so busy!
"The proposal was perfect, and it was at the start of our two-week holiday, which meant we spent the rest of the time in a bubble, getting excited about potential wedding plans!"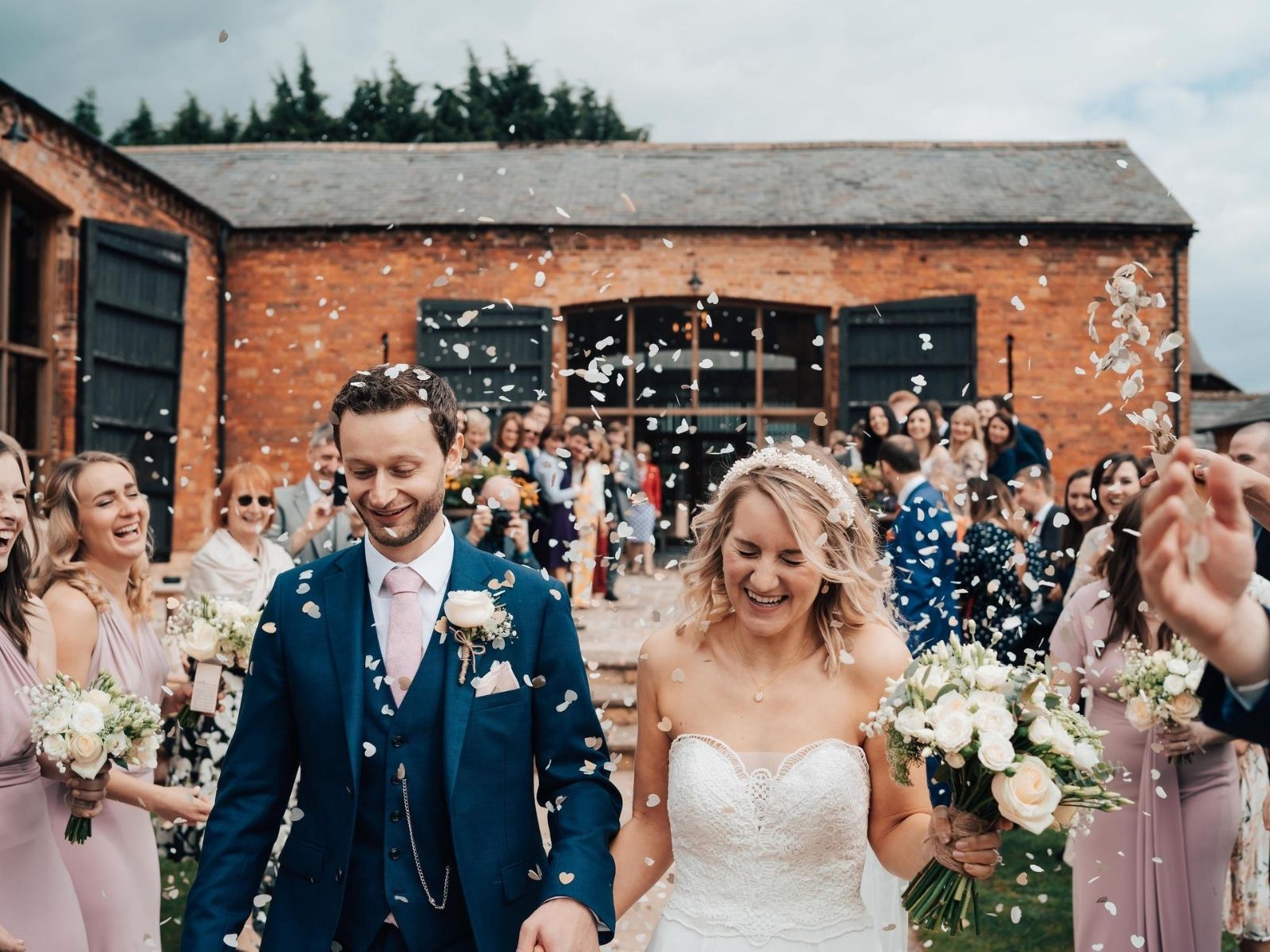 Tell Us About Your Gorgeous Millie May Dress
"My wedding dress was quite a simple, strapless, sweetheart neckline dress with pretty lace detail on the bodice and an elegant skirt with a train."
What did you love about your dress?
"It was the perfect combination of elegant and casual – meaning it was in keeping with our relaxed wedding theme. Importantly, it also fit me like a glove, which made me feel beautiful!"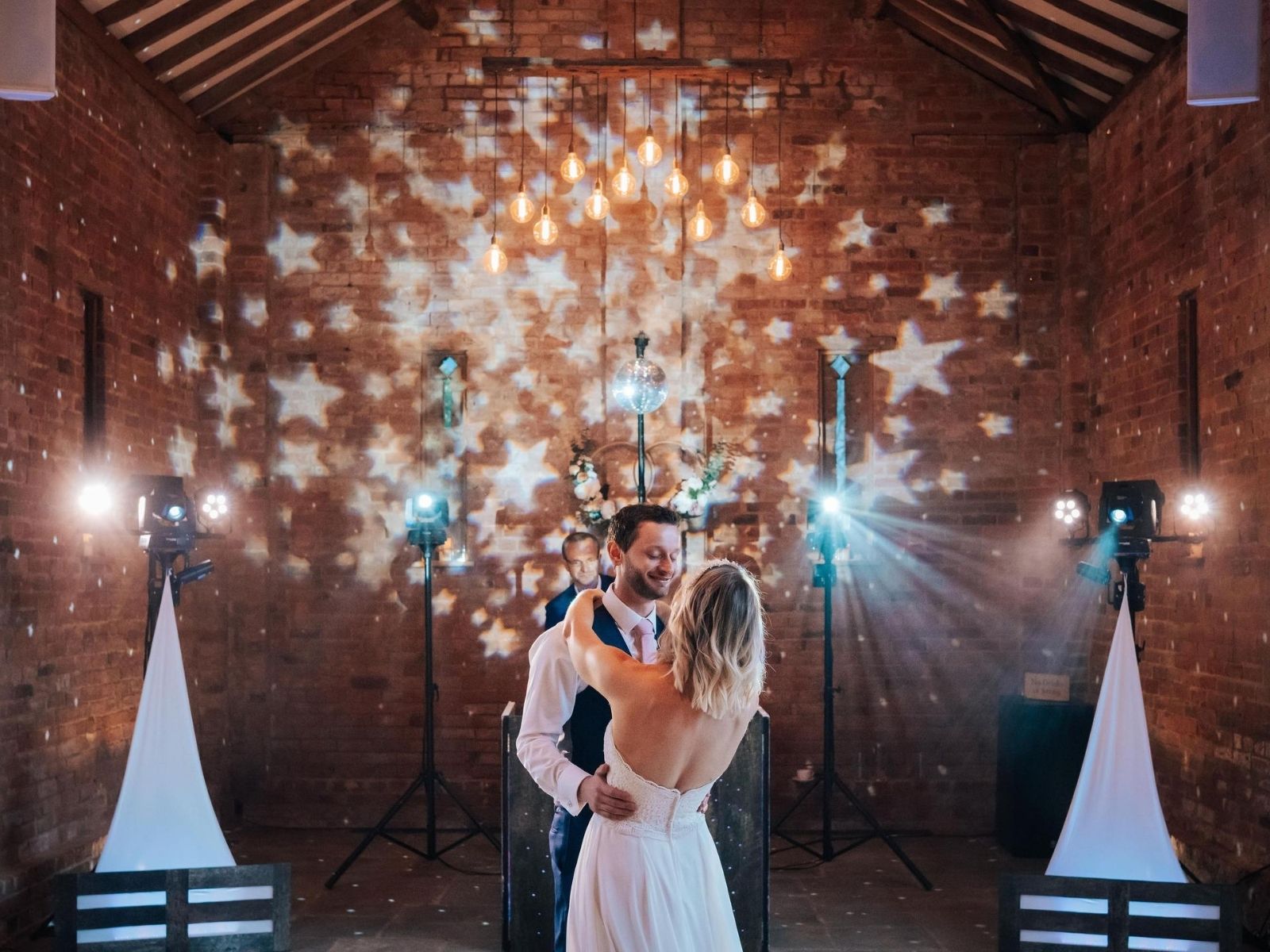 Read more: Boho Bride Jeanie's Relaxed Boho-Barn Wedding
How did you feel when you first tried your dress on?
"I just felt comfortable; the dress really suited my shape. Unlike a lot of other dresses I'd tried on, my dress was just right from the moment I tried it on."
Read more: Figure-Flattering Wedding Dresses to Suit Your Body Shape
Did you have any alterations?
"The only alterations I had were adjustments to the hemming and pulling in at the waist!"
How was your experience shopping at Boho Bride?
"Boho Bride was the final boutique I visited with my Mum and bridesmaids after a recommendation from another boutique owner earlier in the day!
"I could tell as soon as I walked in that the dresses were much more in line with my style, and I felt comfortable with Lynnette helping guide me throughout the process."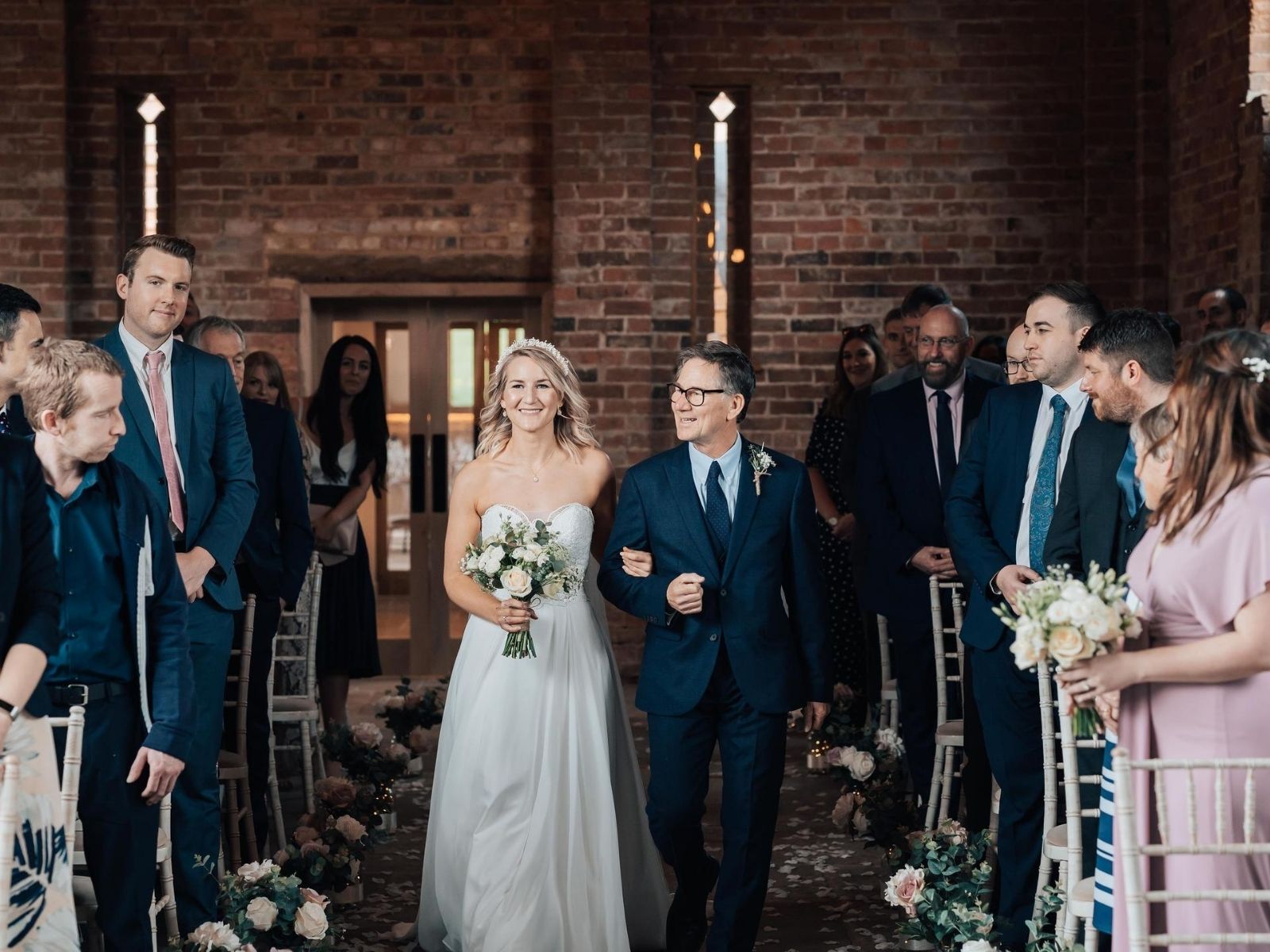 Tell us about your accessories
"My earrings and necklace were a gift from Sam. He got them from Monica Vinader. The earrings were gold drops and the necklace a gold pendant with moonstones.
"My headpiece was from ASOS, and, even though it was quite unusual, I loved it! It complimented the style of my dress perfectly and really pulled the look together.
"My veil was a total last-minute decision. I was sure I wasn't going to wear one but then my friends made me wear a plastic puffball veil for my hen do, and I must admit, I did catch myself in the mirror and think 'Oh, maybe I could get on board with this'.
"So, I bought an inexpensive, single-layered plain veil from eBay as I didn't want to wear it for long. Opting for an affordable veil turned out to be a good decision as I stood on the end and put a hole in it within the first couple of hours!"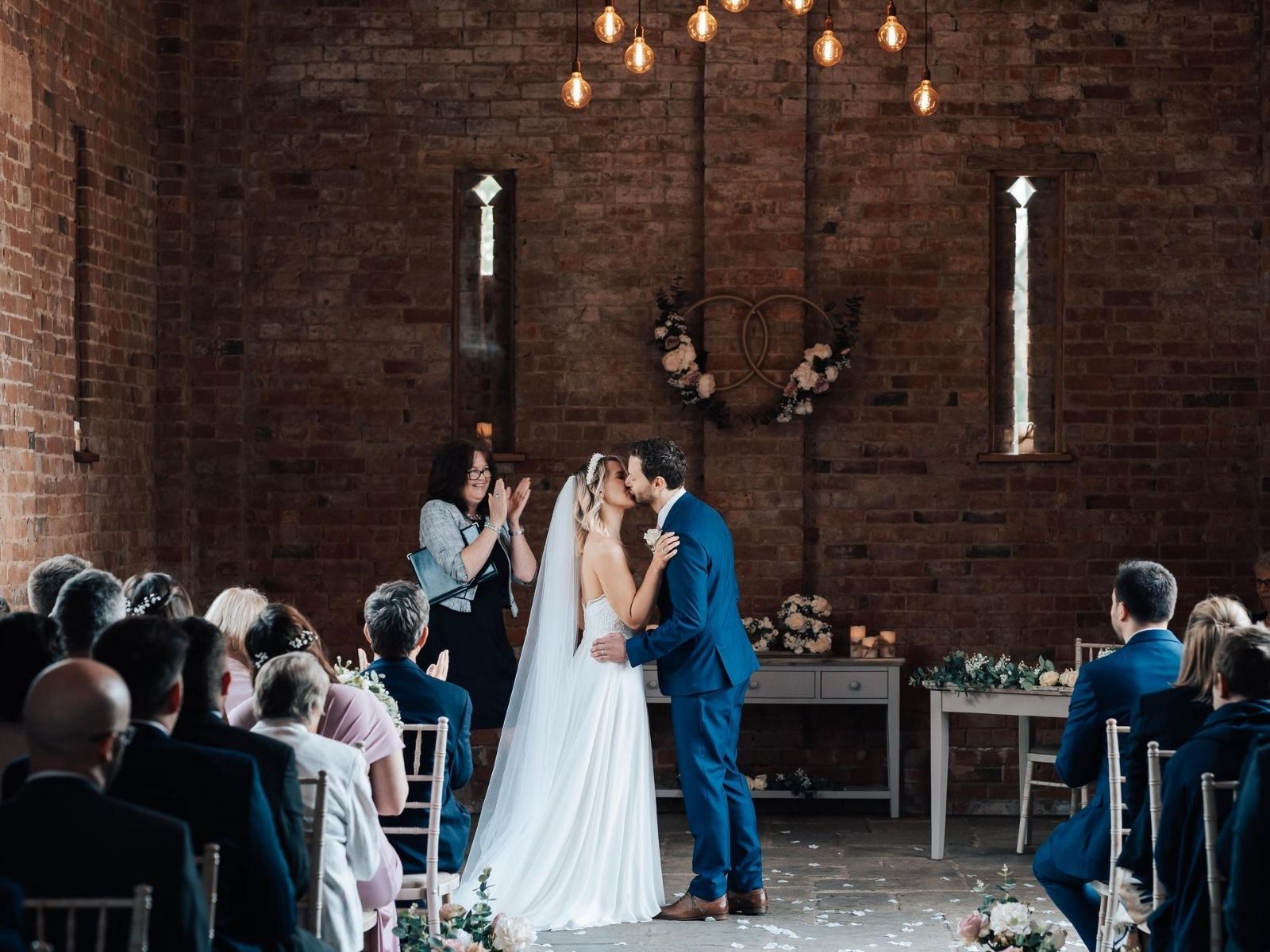 Read more: Bohemian and Vintage Wedding Shoes You'll Love
And how about your venue?
"Our venue was Mickleton Hills Farm, in Chipping Campden. It was the first and last venue we saw because we fell in love with it! The venue is absolutely beautiful and allowed us to have our wedding over three days.
"We really wanted to do as much of our wedding as possible by ourselves (much like our house!) as we knew our attention to detail would not be matched by third parties… or at least not without a big bill!"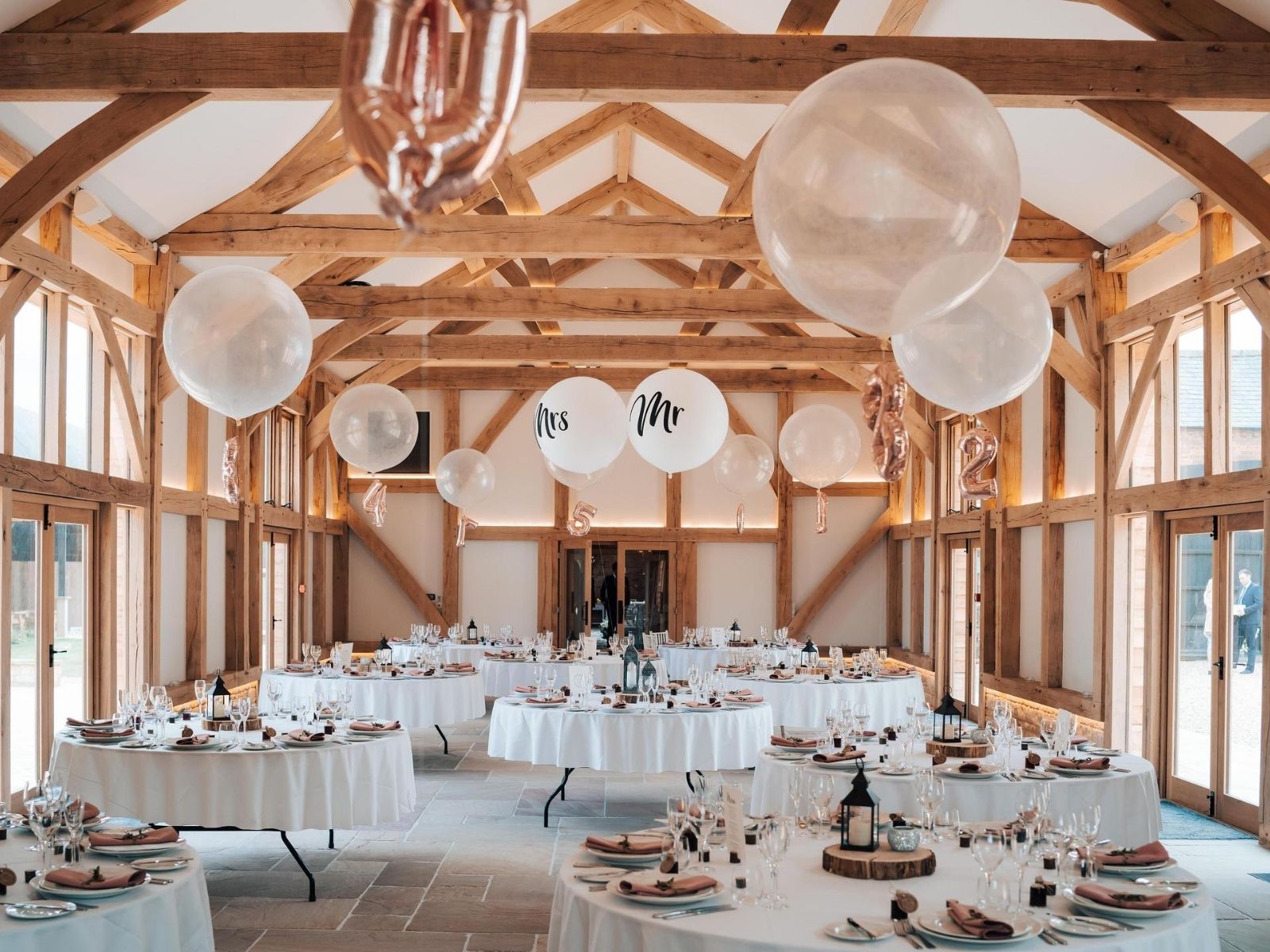 Read more: Boho Bride Aimee's Festival Wedding
Did you have a theme for the day?
"We didn't have a specific theme, but we wanted to have a relaxing day in a beautiful setting. Our aim was to have an informal but really special day.
"We're so proud of what we achieved when pulling it all together; we didn't really have any stresses in the planning or set up, and we are really proud of the event that we put on for our guests – it was exactly what we envisaged!"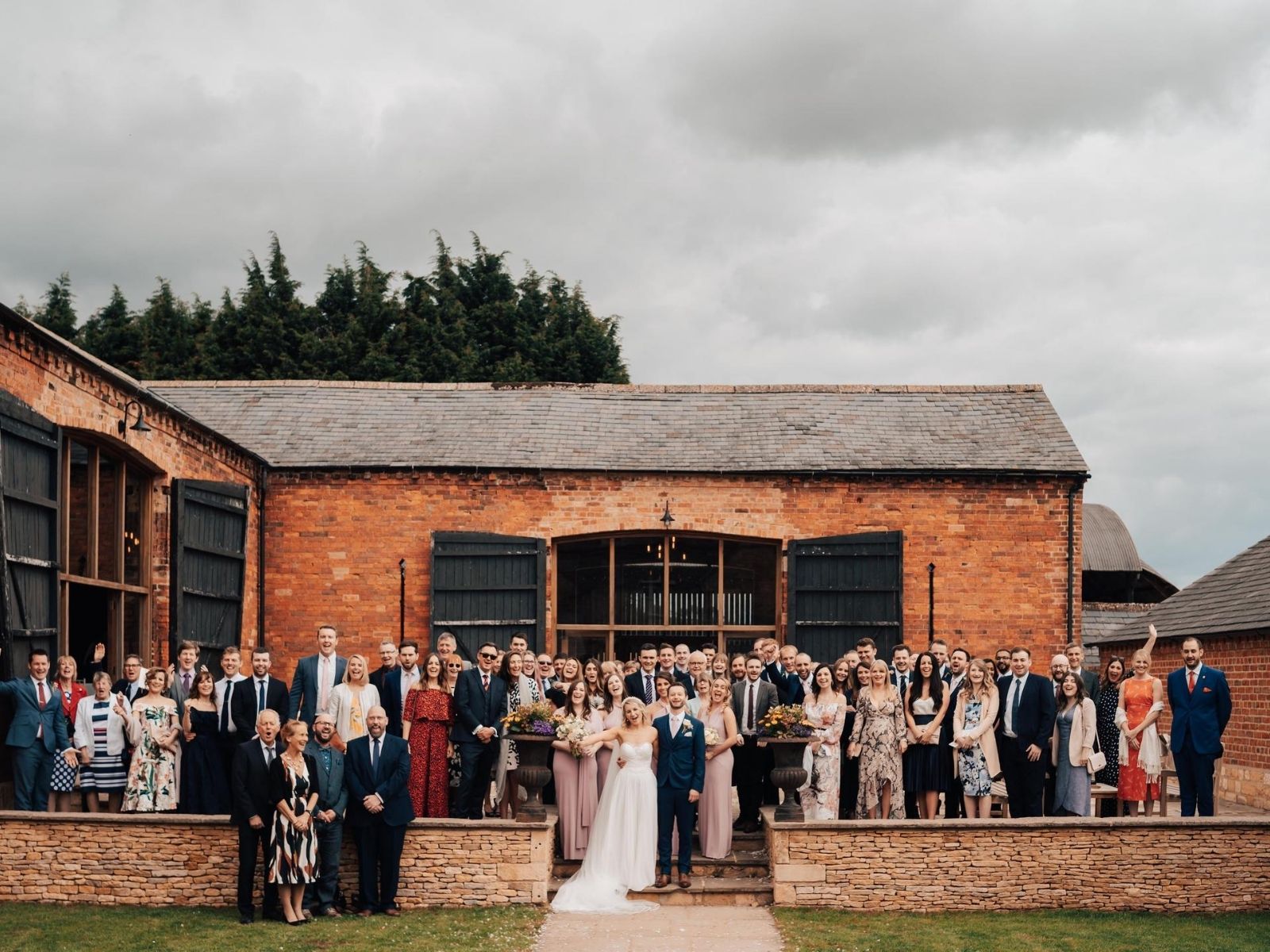 Read more: Boho Bride Melissa's Relaxed and Rustic Wedding
Tell us about your wedding photographer
"Our wedding photographer is called Tom Durn; we loved the colours, and the casual style of his photography – neither of us are great at posing for photos, and his candid style gave us confidence that he would capture our guests and us at our best and create some amazing images for us to treasure.
"He was absolutely brilliant on the day; he really got the best out of us on the day, and we LOVE our photos."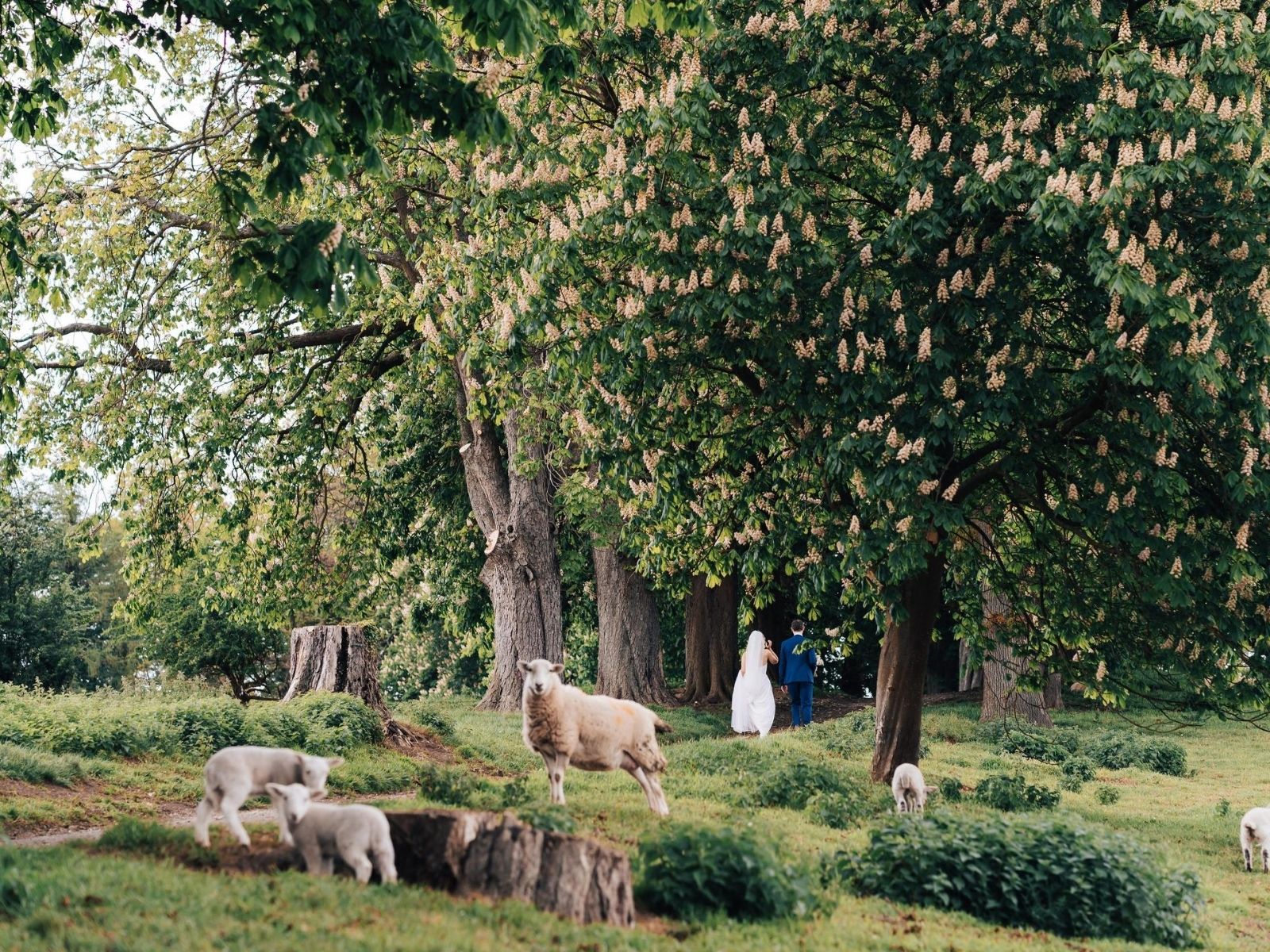 And what about your catering?
"Our priority on the day was to make sure our guests were well fed and lubricated! We wanted everyone to have excellent quality, delicious food and to achieve this with our budget we went with Simon from The Shakespeare Spit Roast Company, who served beautiful sharing platters with all our favourite foods: from cured meats and cheese to start and sirloin beef and Cajun chicken thighs for mains, with beautiful potatoes and salads."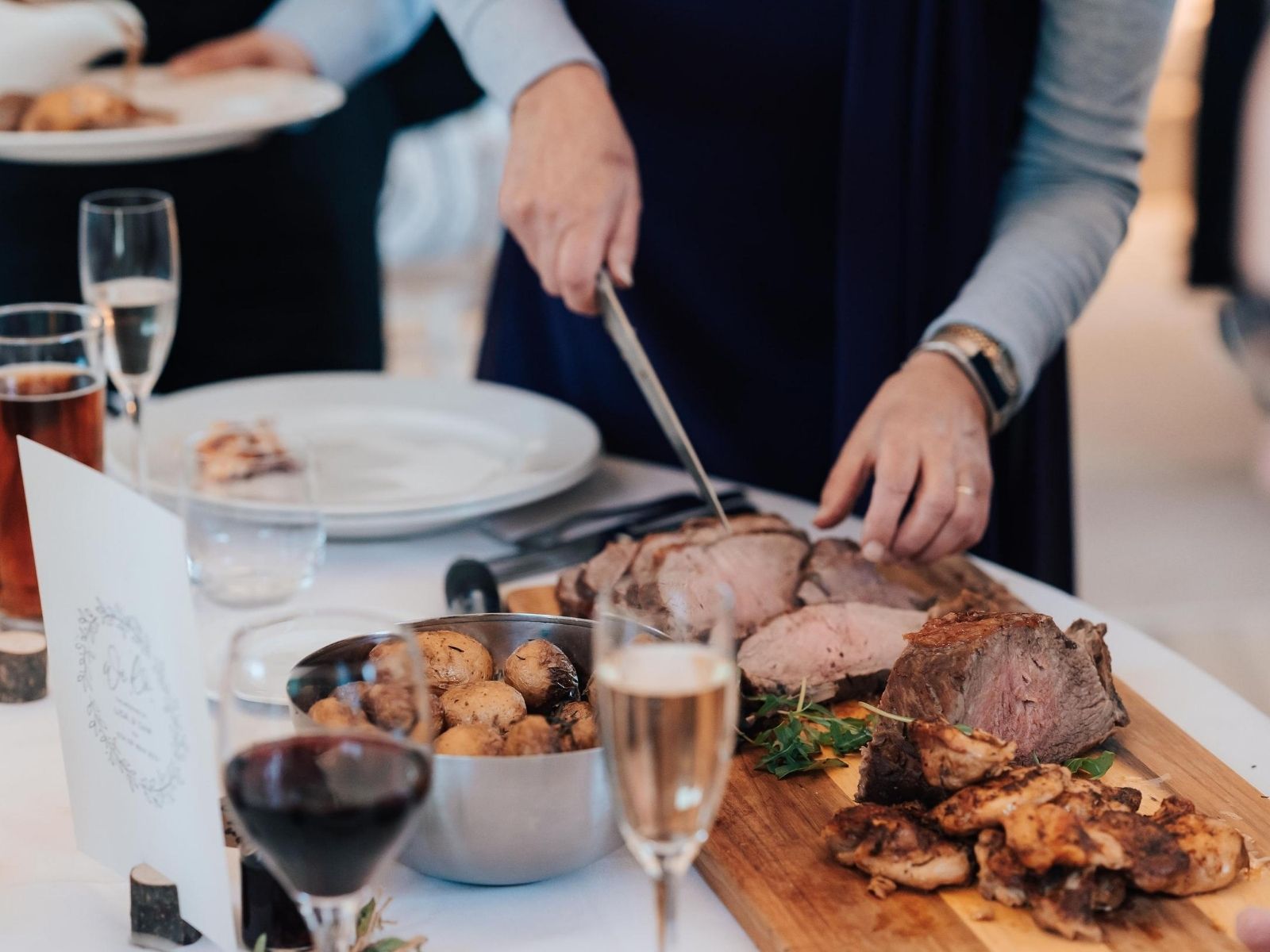 Where did you get your hair/makeup done?
"I did my hair myself, and my friend Monica Bartley Bond – who is a gorgeous makeup artist – did my makeup."
How did you choose your flowers?
"Wanted white and green flowers with a touch of pink to match the theme of the pink of the bridesmaid's dresses and the groomsmen's ties."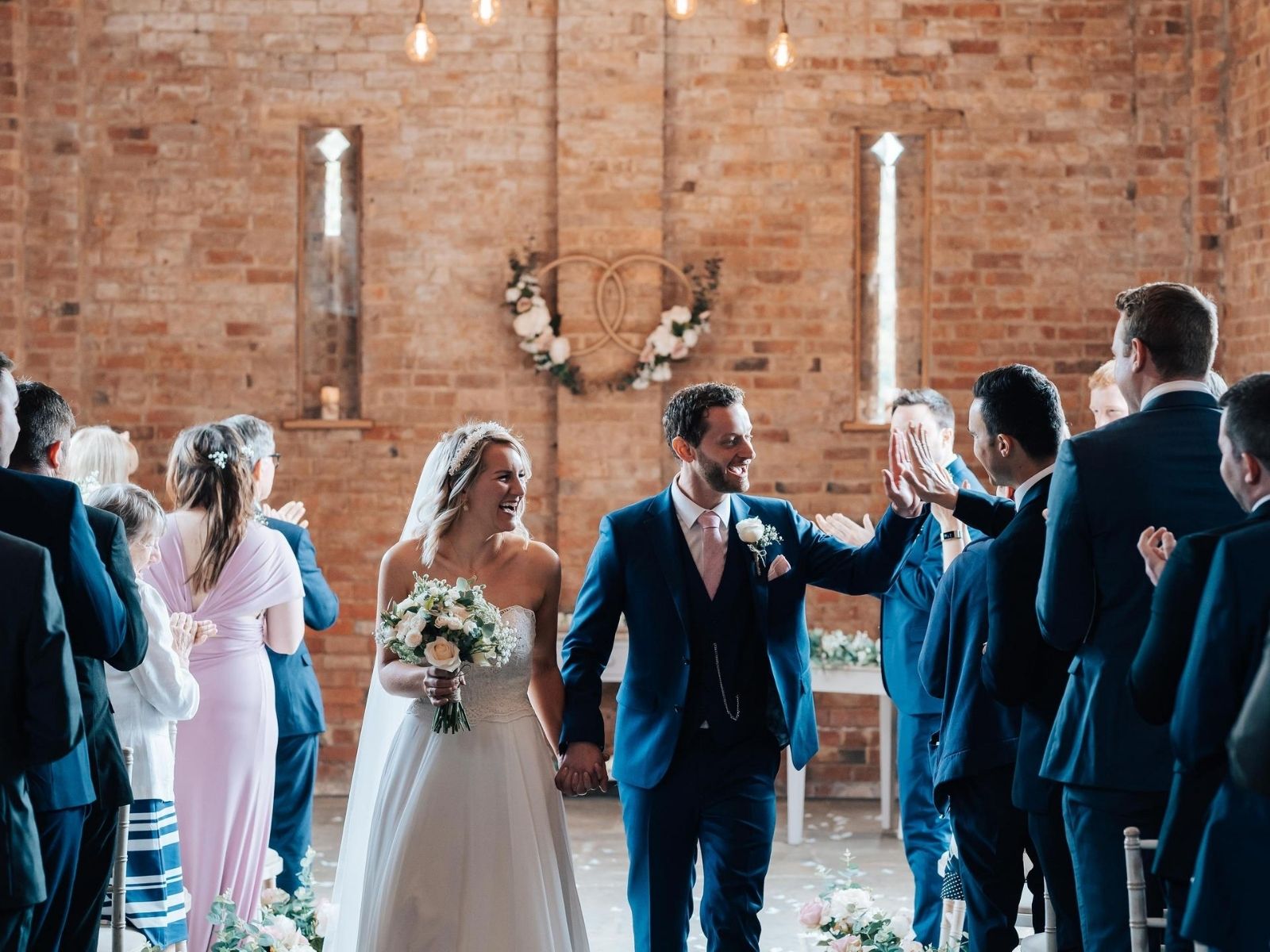 Did you have speeches?
"Yes! From the best men, my dad and Sam. The speeches were great – so funny and entertaining – which is exactly what we wanted.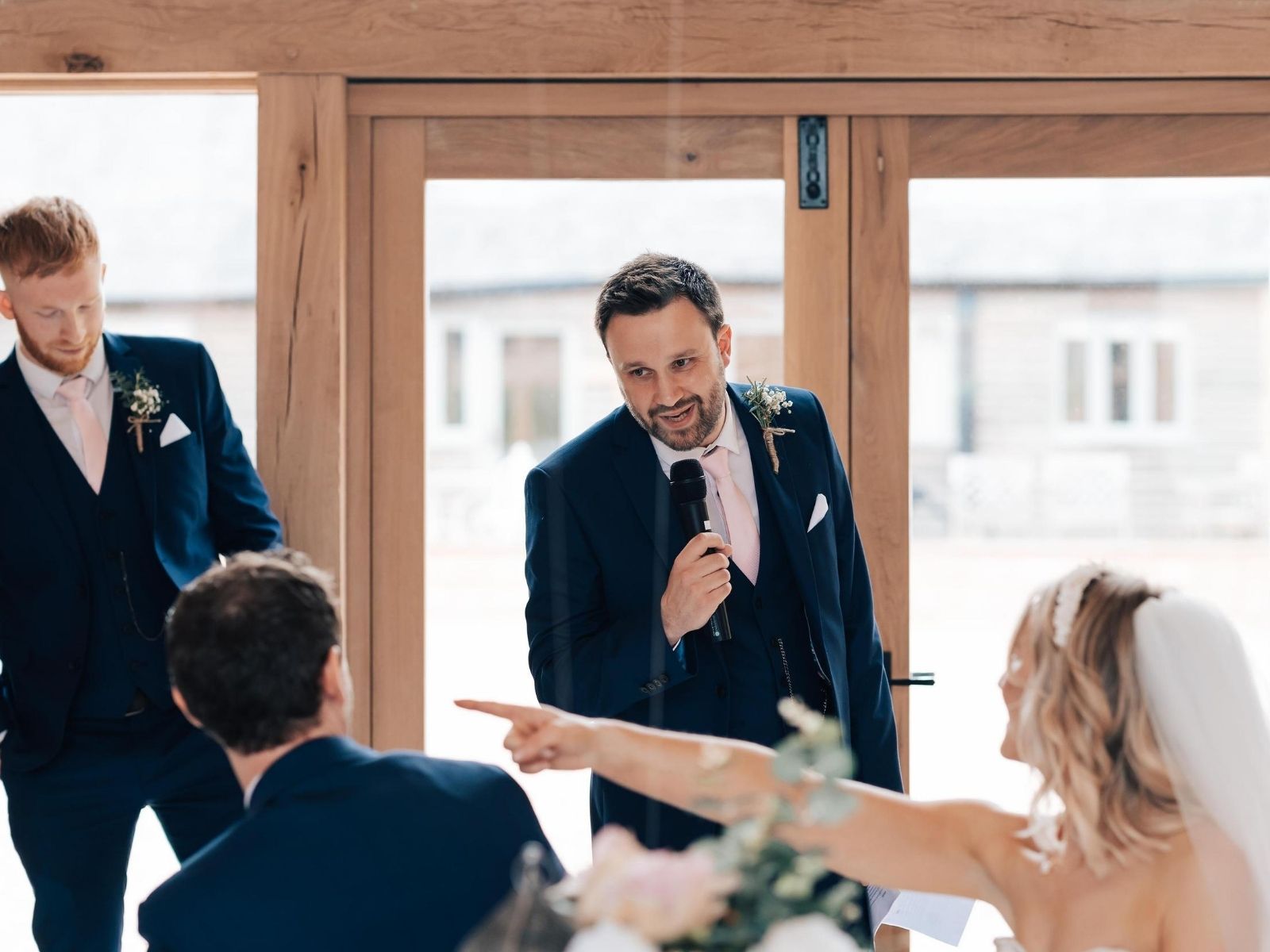 "The speeches were probably the most memorable part of my day – everyone did such a great job and it really set such a fun tone for the meal and evening."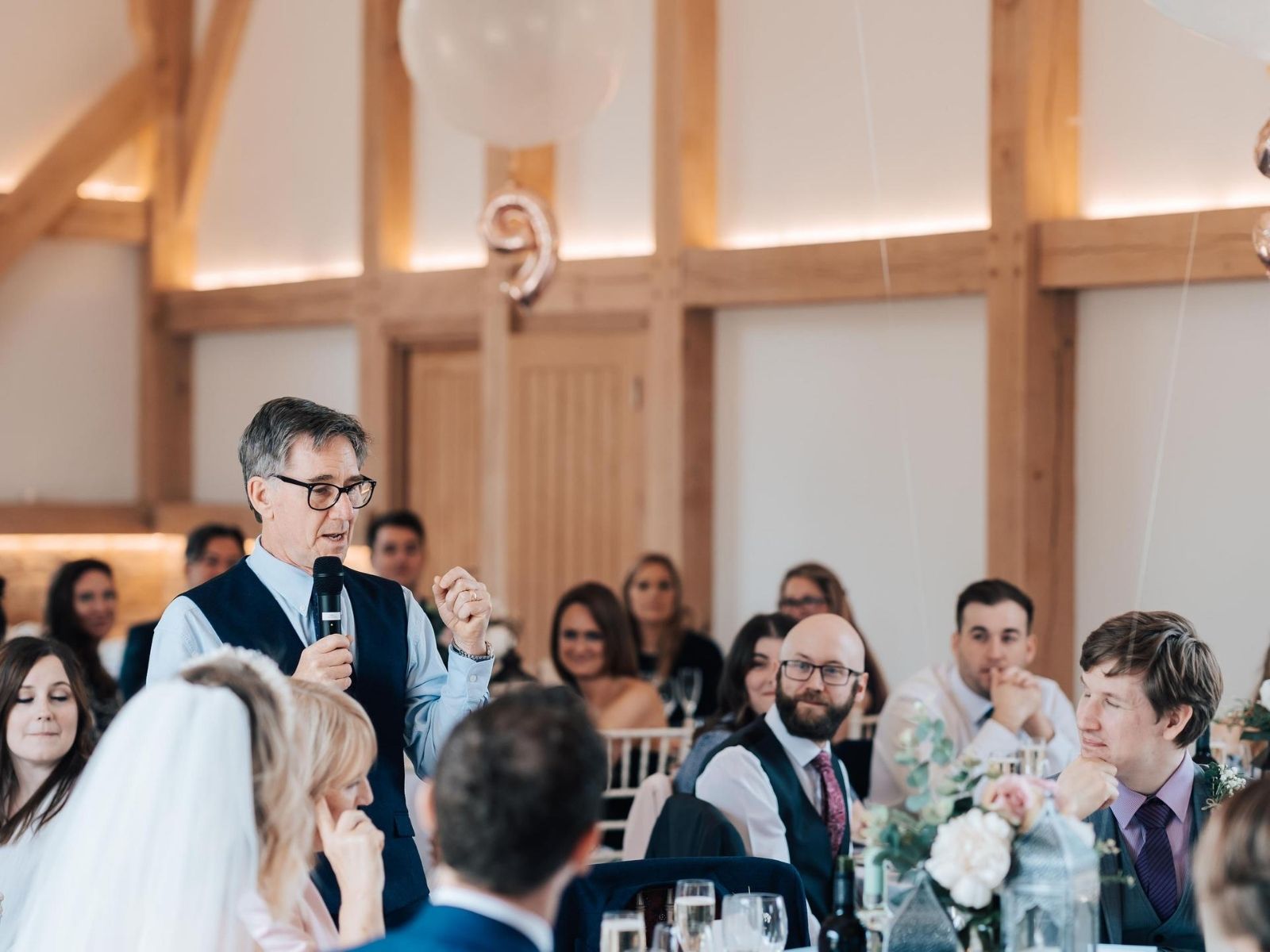 Tell us about your cake
"I'm quite a keen baker, so I made our cake myself in the week leading up to our wedding, it was a three-tier mocha cake with fondant icing, and it was simply decorated with gold leaf and a topper."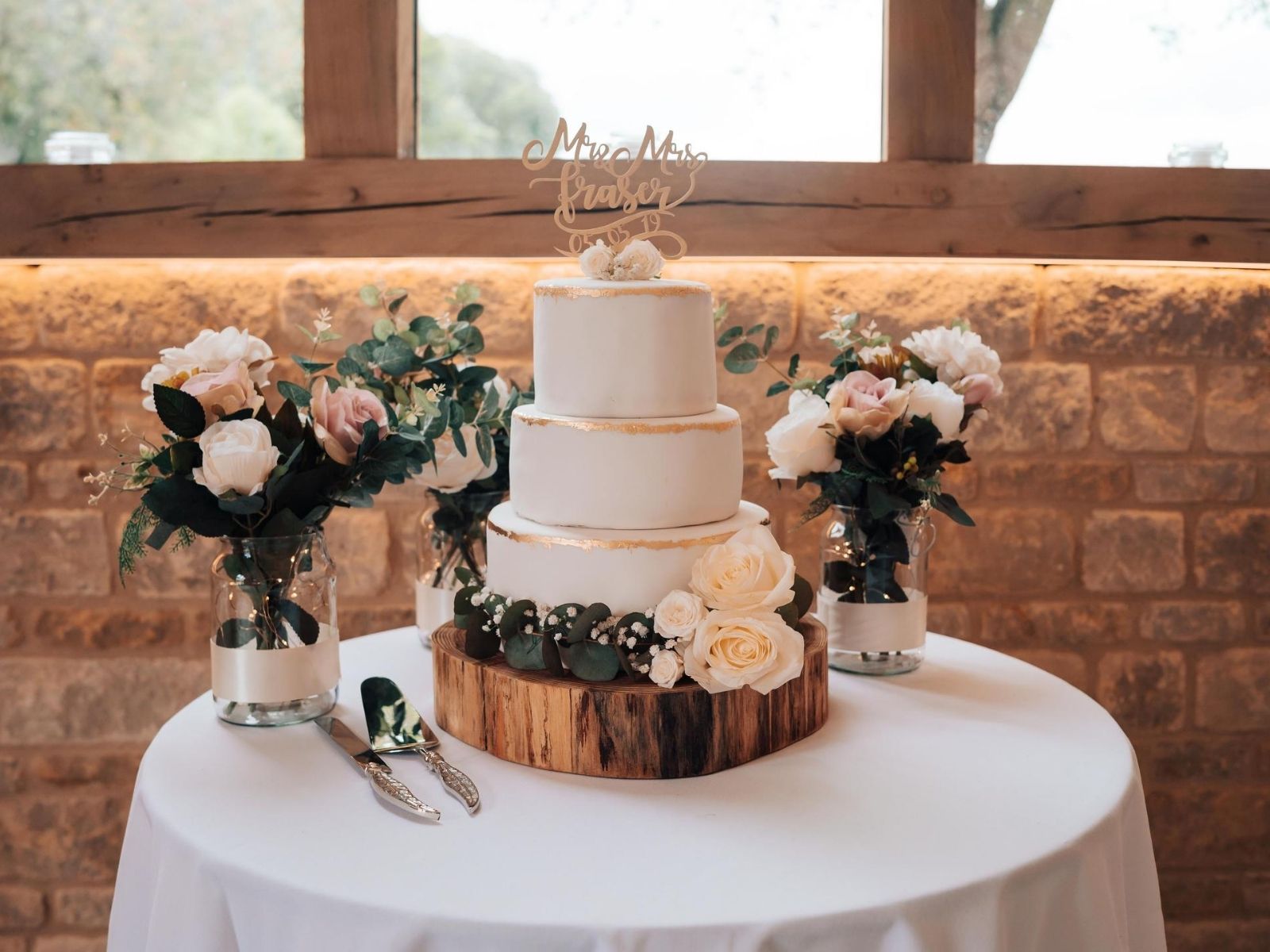 How many bridesmaids did you have and what colour were they in?
"I had four, they were in dusky pink, and they got their multiway dresses from ASOS."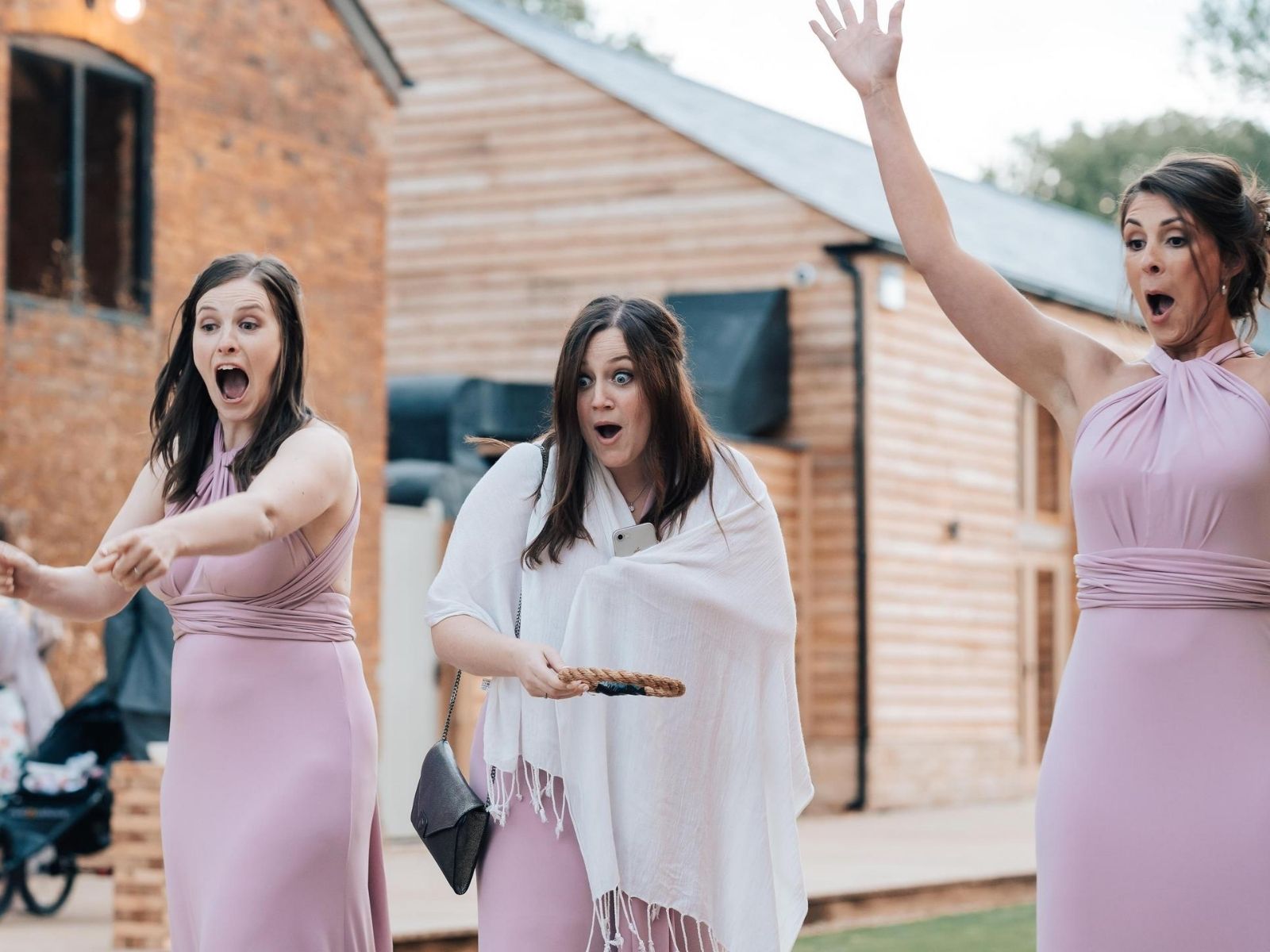 What transport did you have?
"I stayed on-site so didn't need any transport. Sam stayed at our home a few miles away and didn't have anything specific. I think he might have even driven himself and his friends! It definitely wasn't an important part of our day!"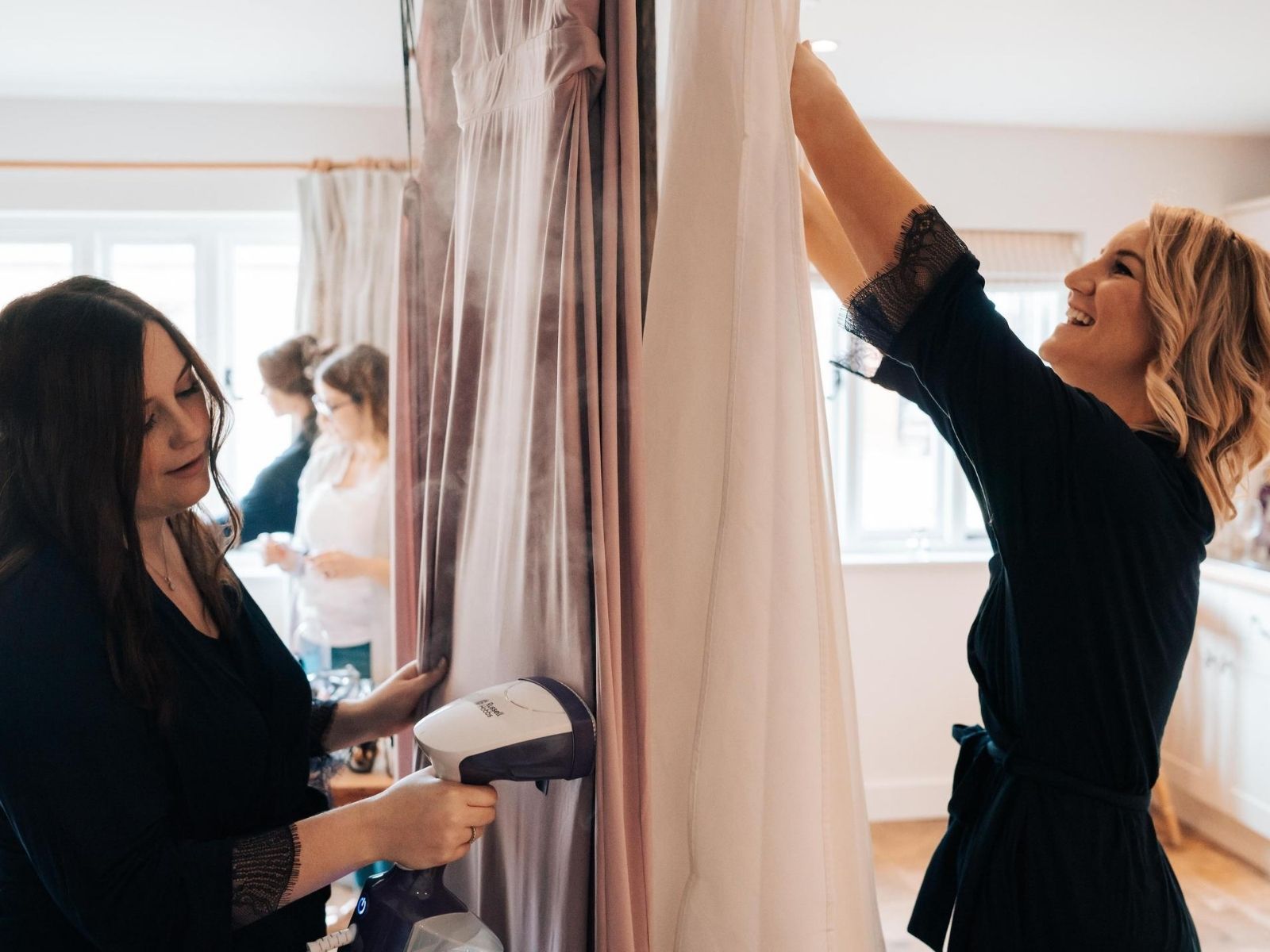 Where did you get your wedding stationery?
"We did our invitations with Papier – because we loved the quality and simplicity of the design for the price. And then we went DIY for the seating plans and other aspects for the day, using a bespoke rubber stamp on kraft paper for little touches to create the wedding theme throughout."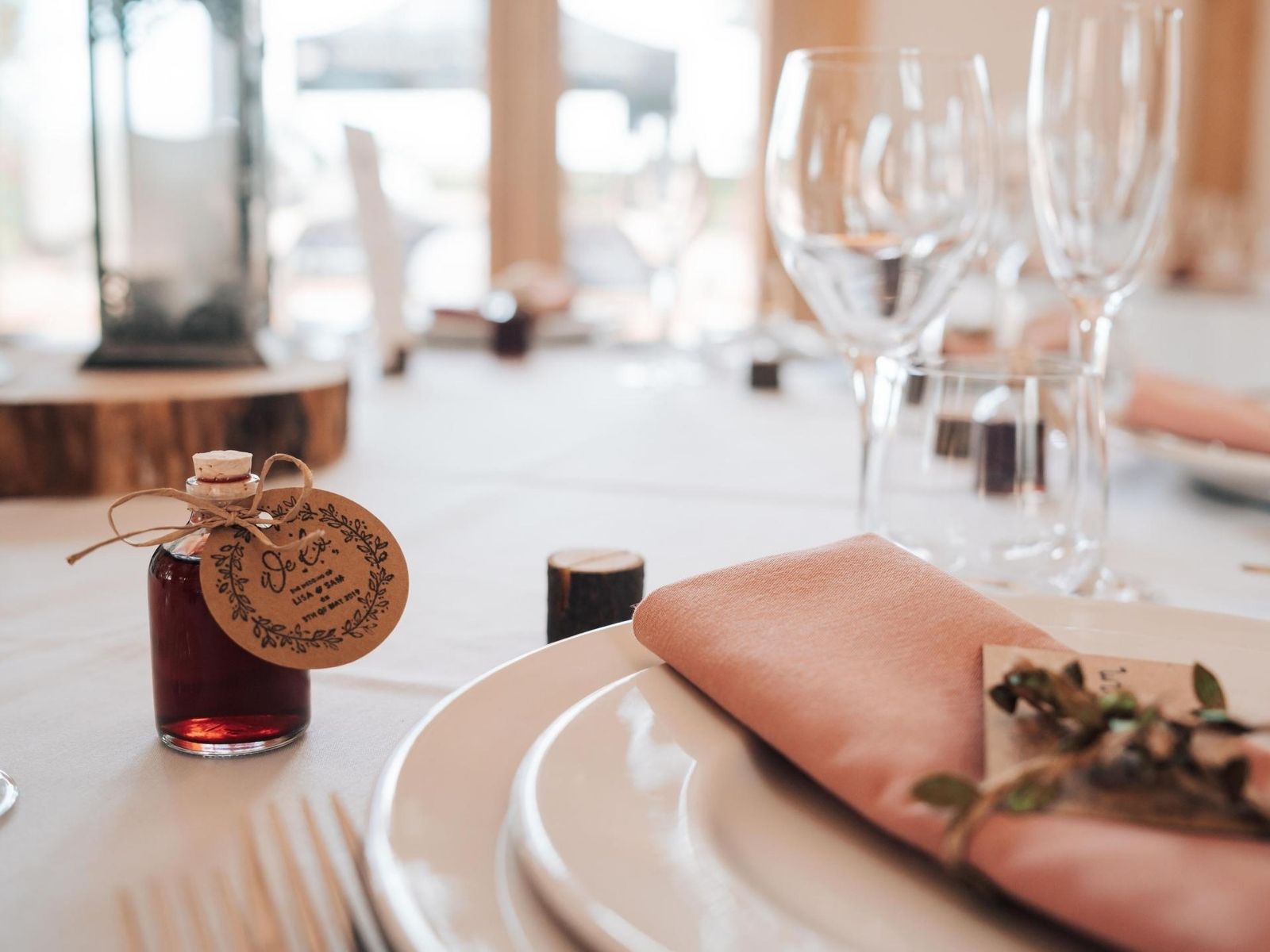 What entertainment did you have for your guests?
"We had a pianist play modern songs as I walked down the aisle and for the drinks as we wanted something that would set a nice tone without feeling too stiff.
"We set out garden games for our guests in the afternoon and evening, and then we had a photo booth and a DJ."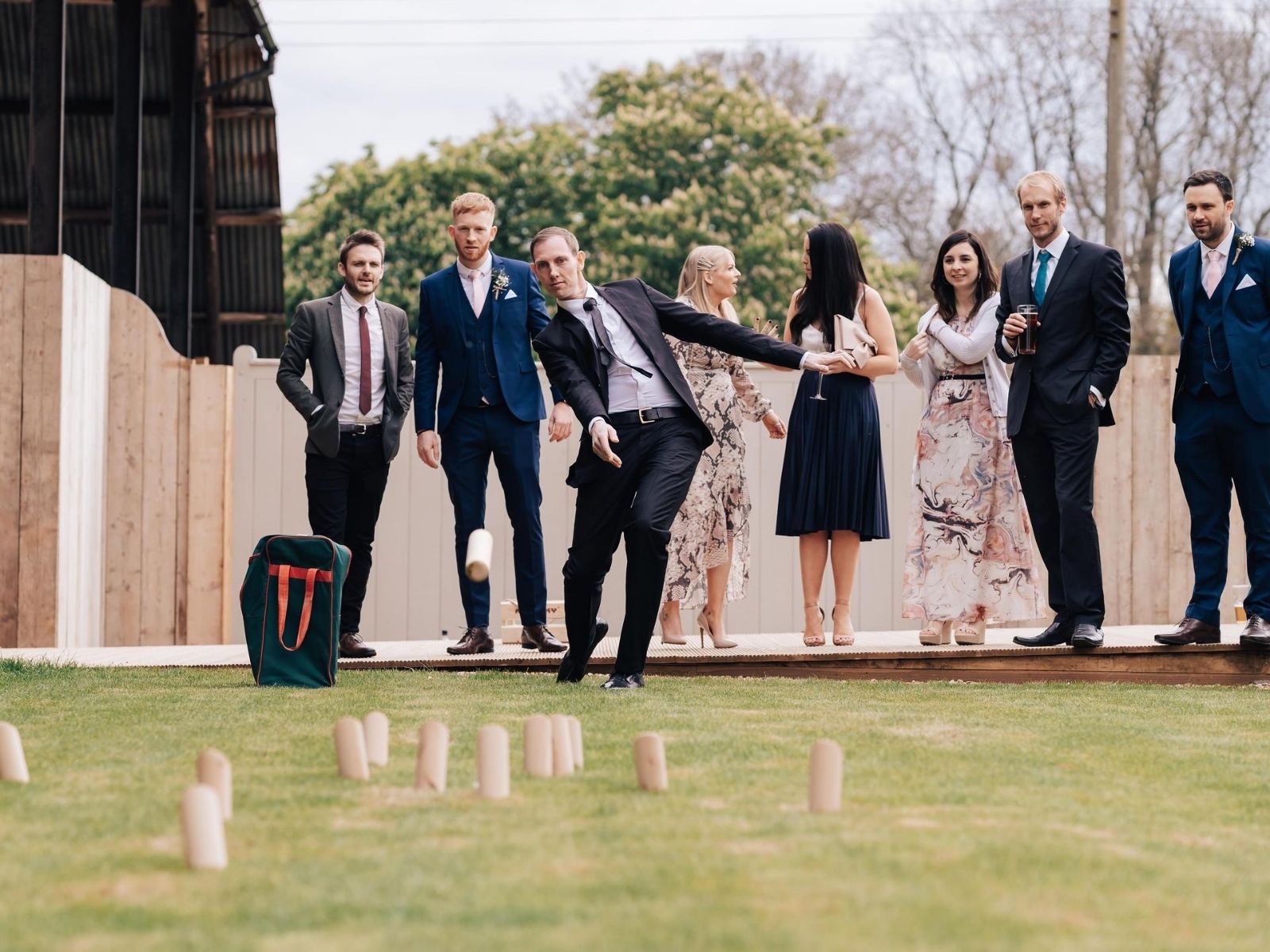 Having recently had your wedding, what advice do you have for people who are just about to have theirs?
"People say that planning a wedding is stressful, but I think it's as stressful as you let it be! My main advice is: relax!
"Another piece of advice I have is to try to keep an open mind and avoid having too specific an idea of what you want your wedding to look like. This will constrict you when looking at your options and you could overlook something that could work even better that what you had originally planned!"
The Dream Team
Venue – Mickleton Hills Farm
Veil/accessories – eBay
Suits – Groom was bespoke Moss Bros, Best men and Ushers from Next
Caterers – Shakespeare Spit Roast Company
Wines and spirits – Aldi
Flowers – DIY
Rings – H Samuel
Hair – DIY
Makeup – Monica Bartley Bond
Photographer – Tom Durn
Bridesmaids – ASOS
Wedding stationery – Papier
Decorations/party hire entertainment – Dorel Oprea (Pianist), photobooth
Transport – none for the couple but we used Henshaw Coaches for the guests
Dress – Milly May Bridal via Boho Bride