Abi: "I LOVED the Flexibility to Choose Exactly What I Wanted"
---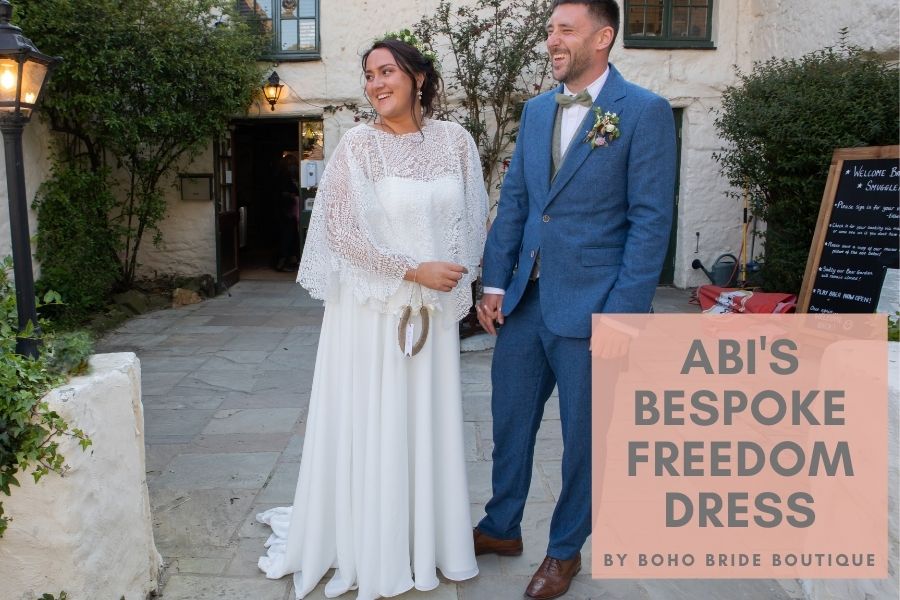 Boho Bride Abi had been with Kev for 10 years when they moved in to their first home together.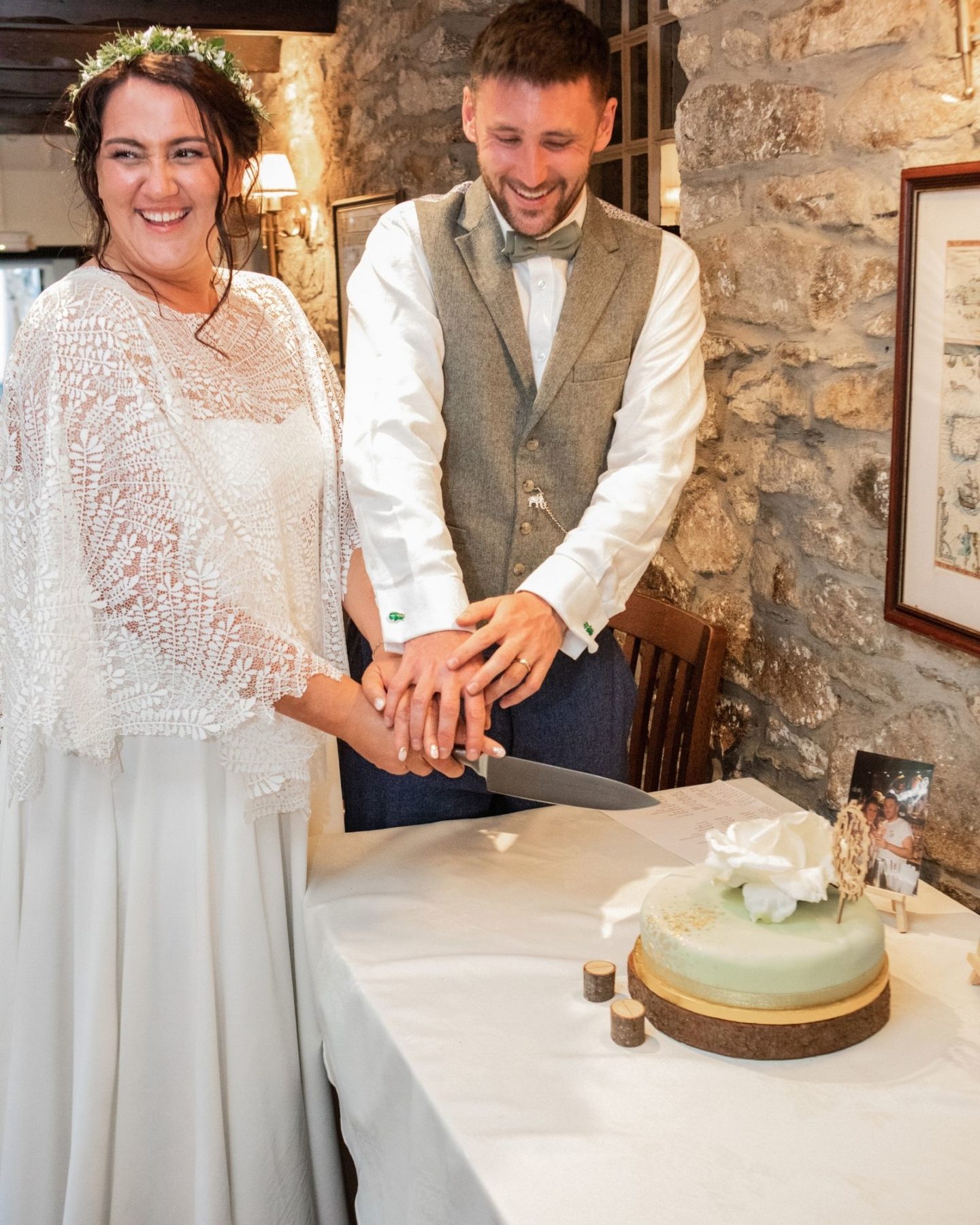 Not long after moving in, the pair were covered in paint, decorating their new home, and Kev popped upstairs, called Abi up, and presented her with her Nanny's ring and a big, big question!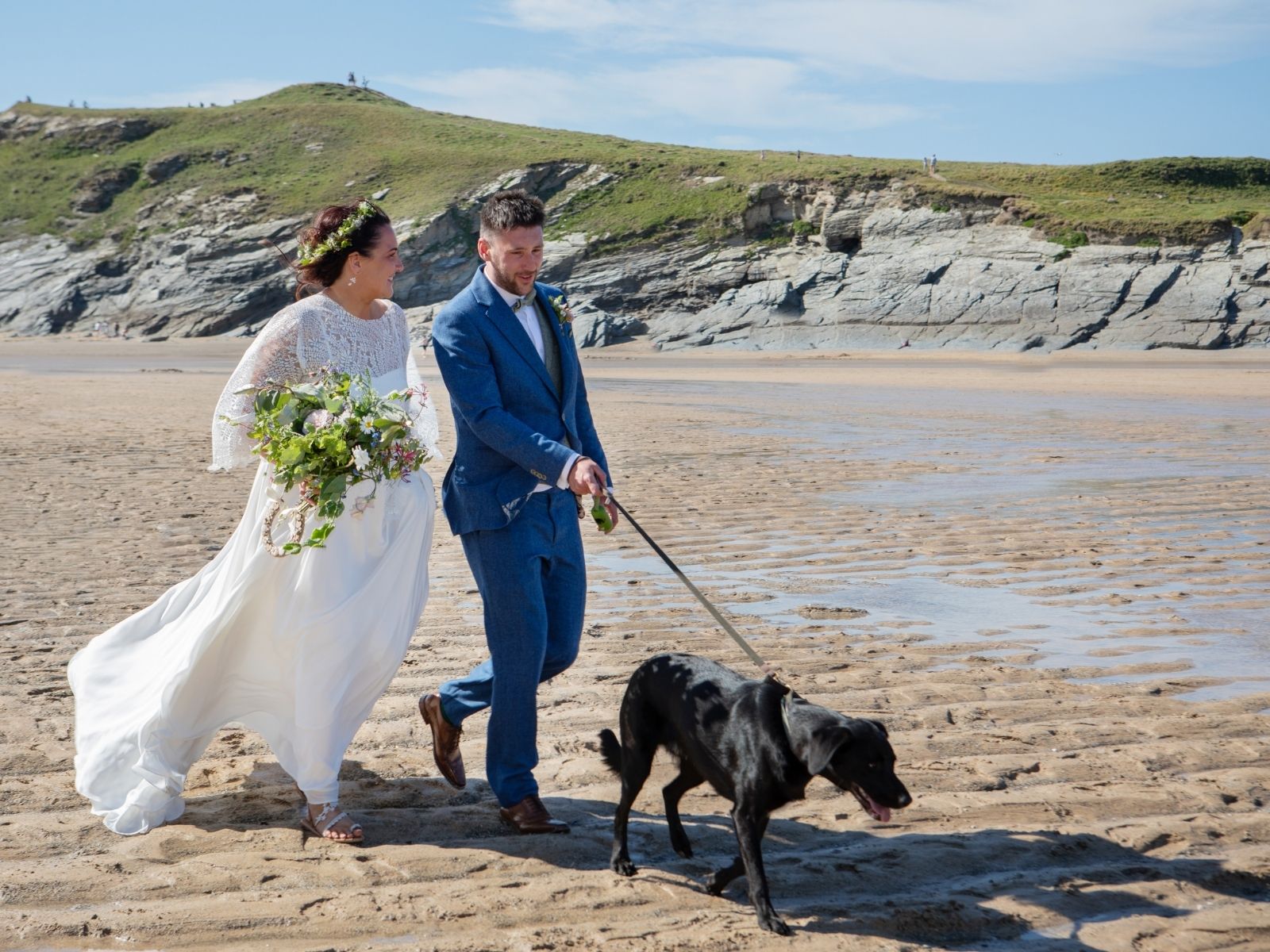 The relaxed wedding took place in Newquay, Cornwall, on 1st June, 2021, when Covid restrictions were still in place, and wedding parties could be a maximum size of 30 people.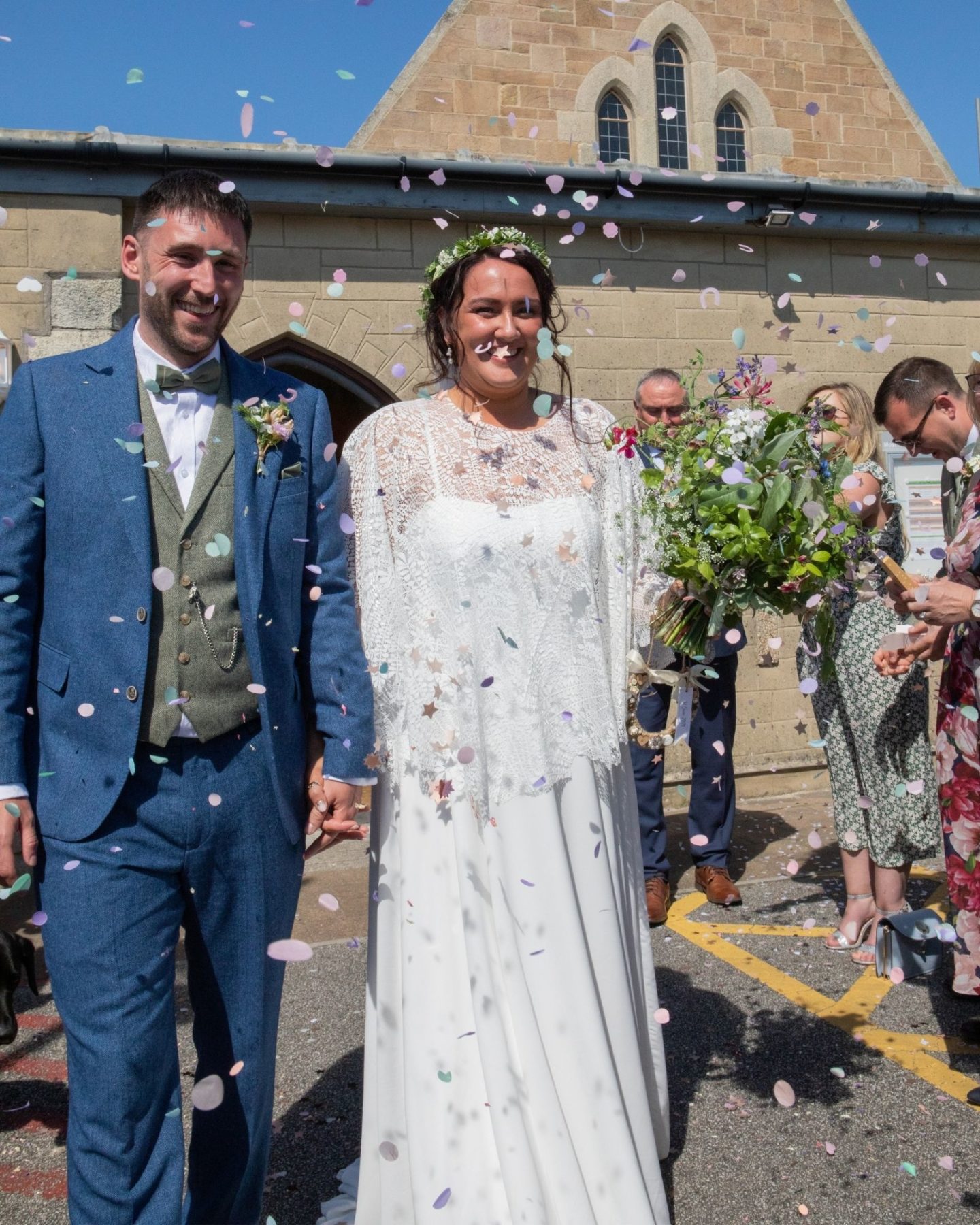 Read more: Natalie's Intimate Italian Wedding
Tell us about your wedding
"It was a very relaxed day – not as we'd planned! We got married at the Catholic Church in Newquay and then went back to the Smuggler's Den – a thatched inn in Cubert village – for a meal.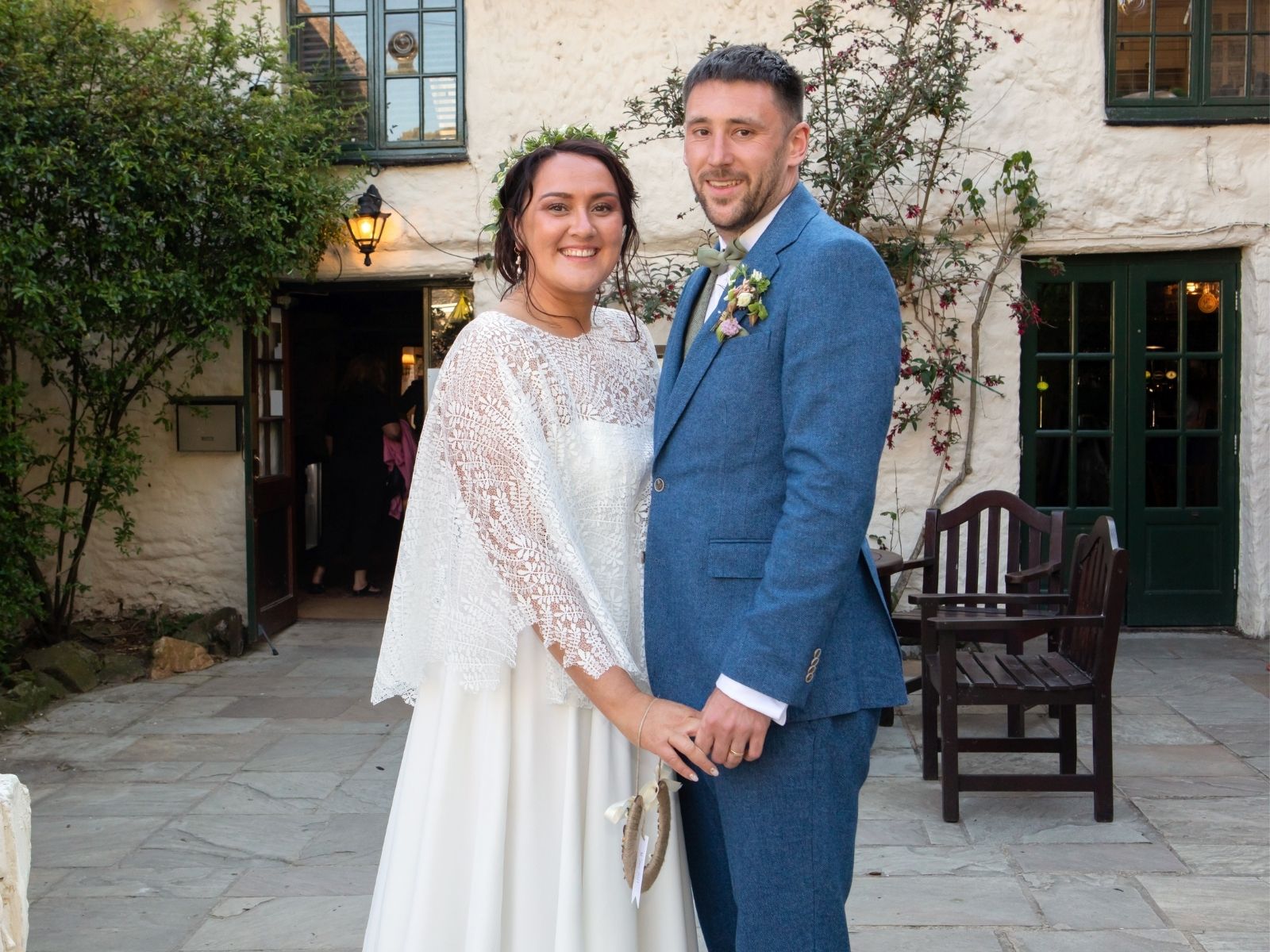 "We spent our wedding night at the Lewinnick, which was beautiful!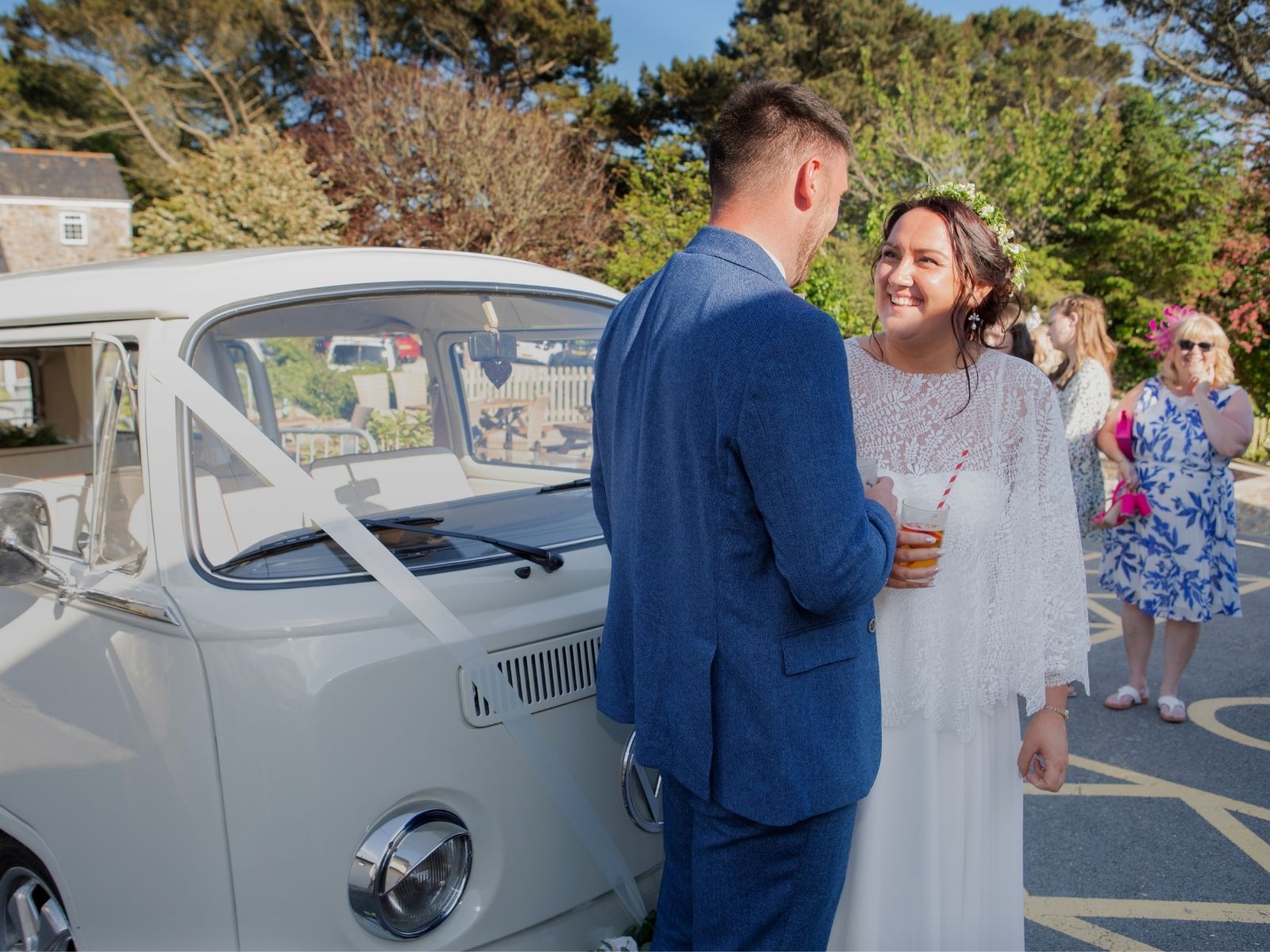 "We're hoping to celebrate again, but even though our day was different to the one we'd planned to have, we don't feel like we missed out on much!"
Read more: Kat's Covid Wedding and Post-Lockdown Plans
What's your favourite memory from the day?
"That we had all our family together after Covid… and that it was all about us!"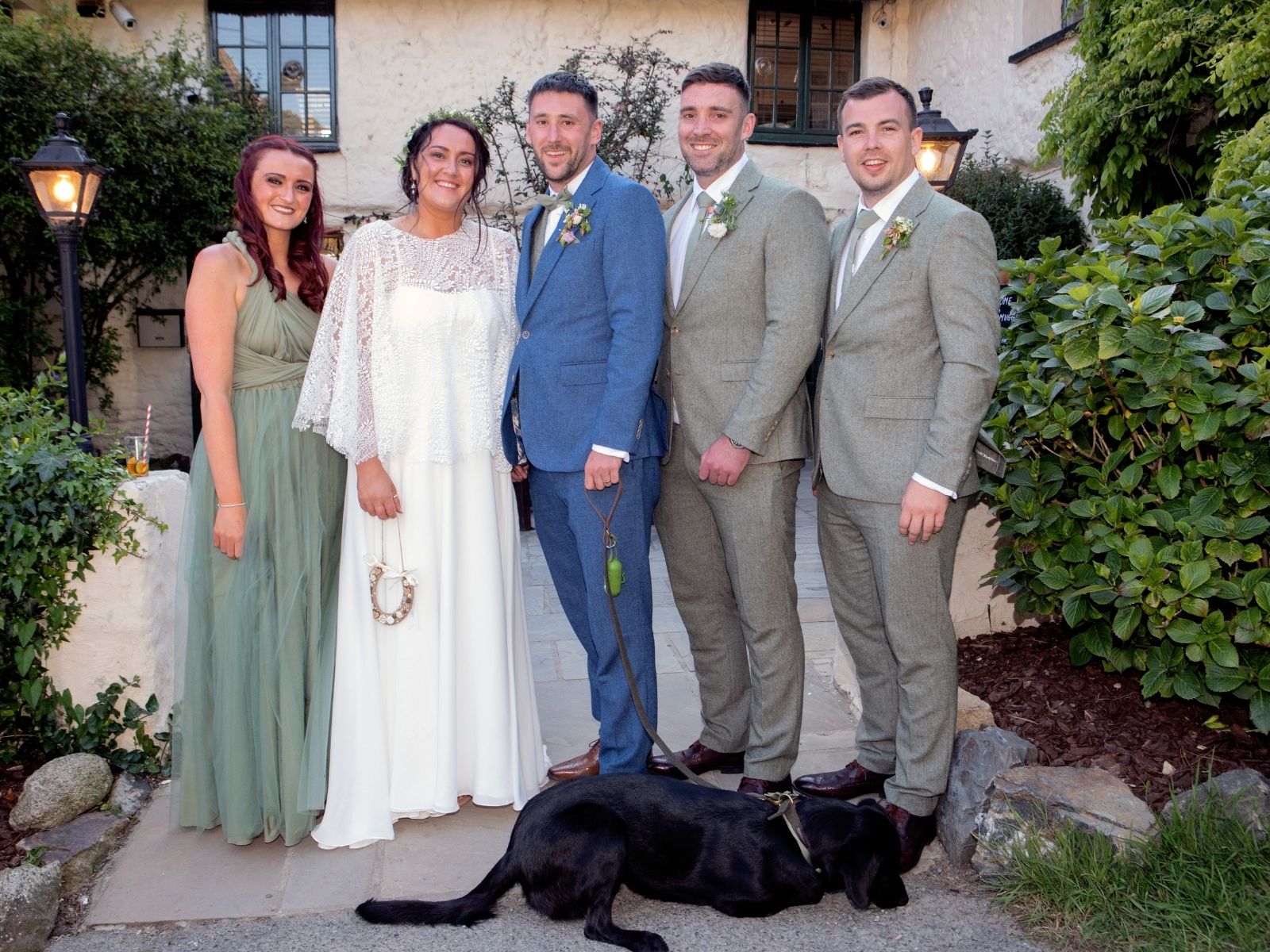 Why did you choose a design from our Freedom Collection?
"I'd been following Boho Bride for a while, and I'd often browse your Instagram page.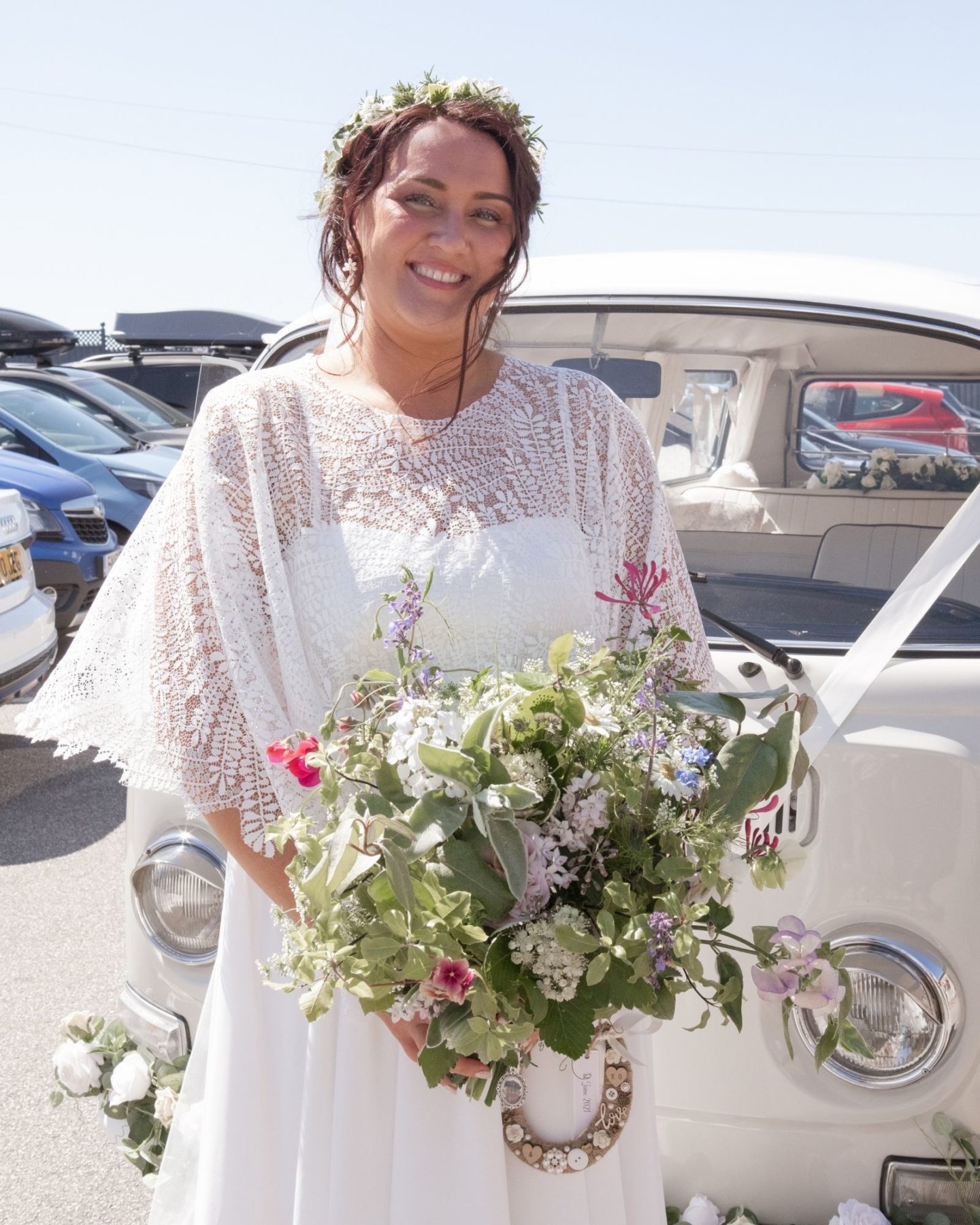 "I knew all about the Freedom Collection and that it was exactly what I wanted."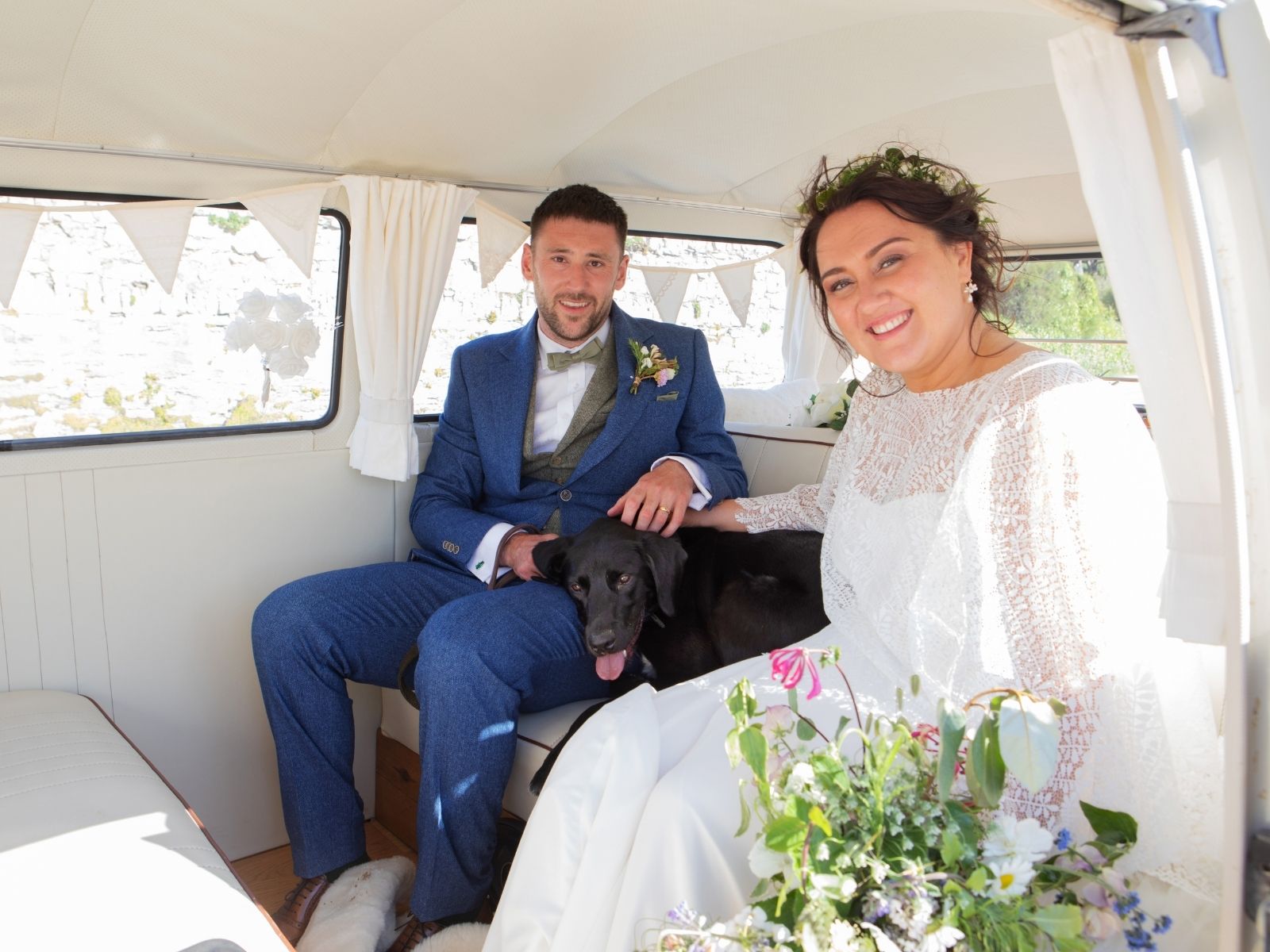 Read more: Boho Bride Melissa Wears the Freedom Collection
What did you love about it?
"I LOVED the flexibility to choose and change exactly what I wanted. I felt that my dress was COMPLETELY me!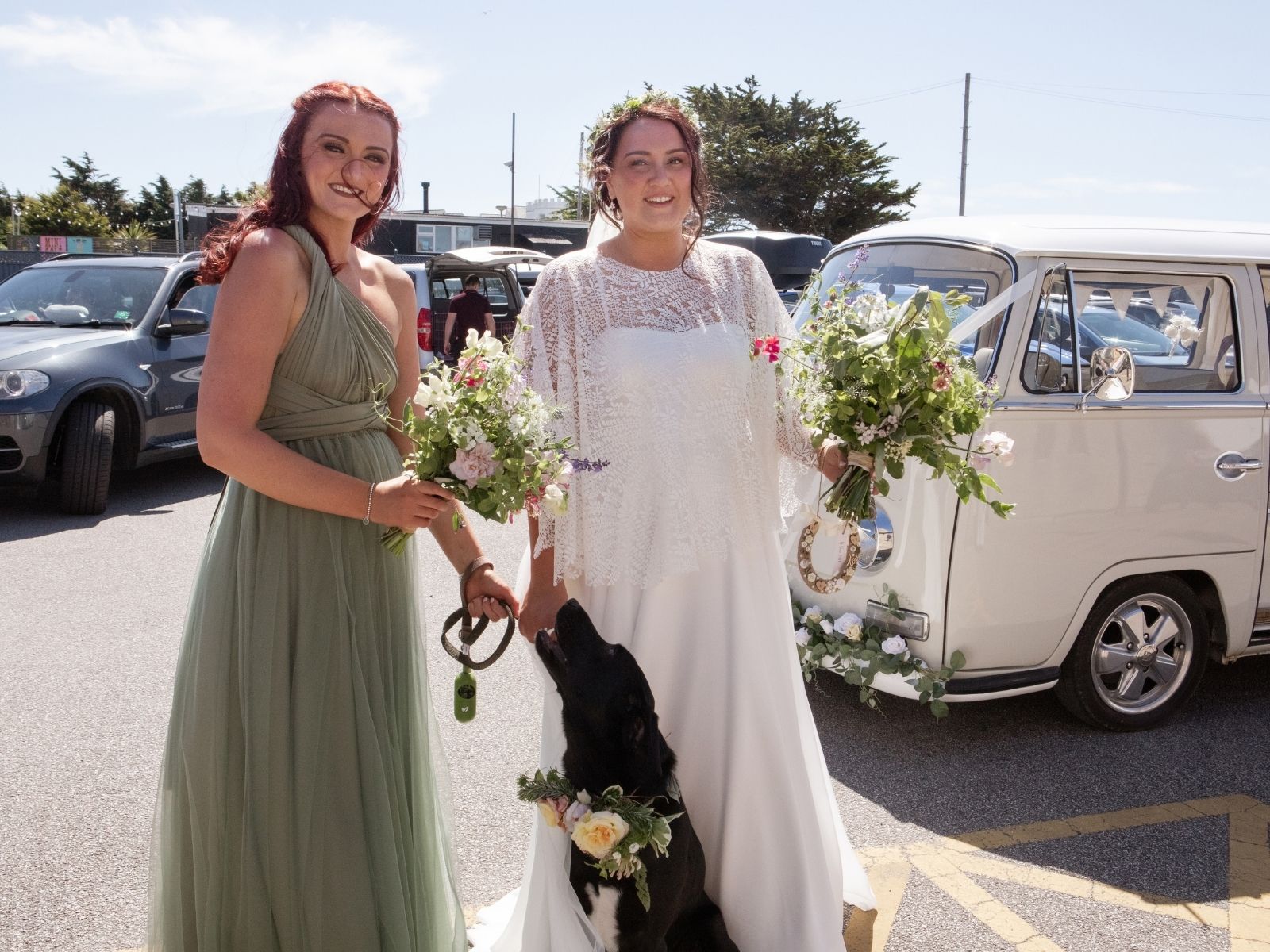 "I felt amazing in my dress."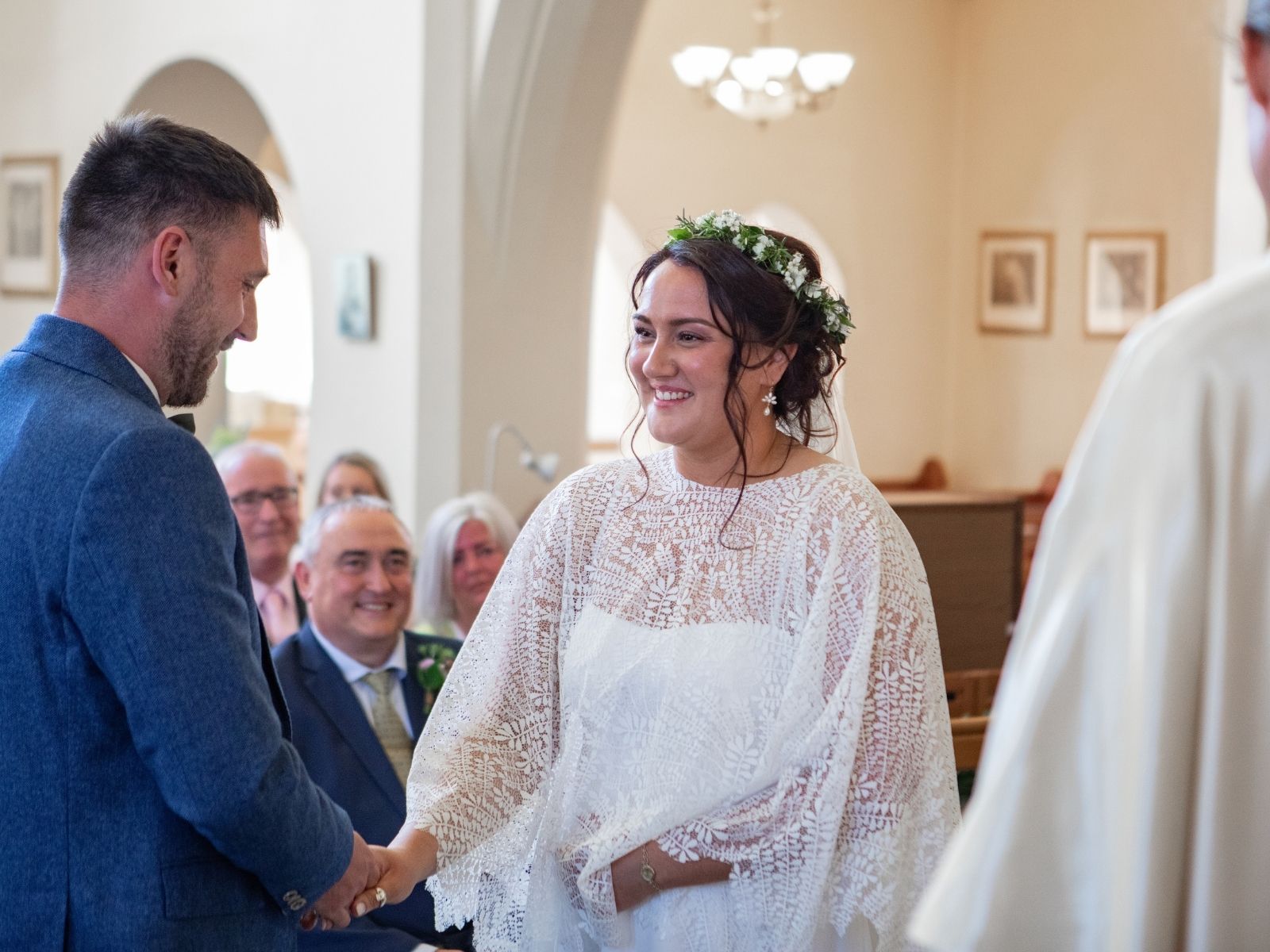 Read more: Boho Bride Claire's Bespoke Gown
How was your experience at Boho Bride?
"It was brilliant – it was so easy, and I was made to feel really comfortable straight away."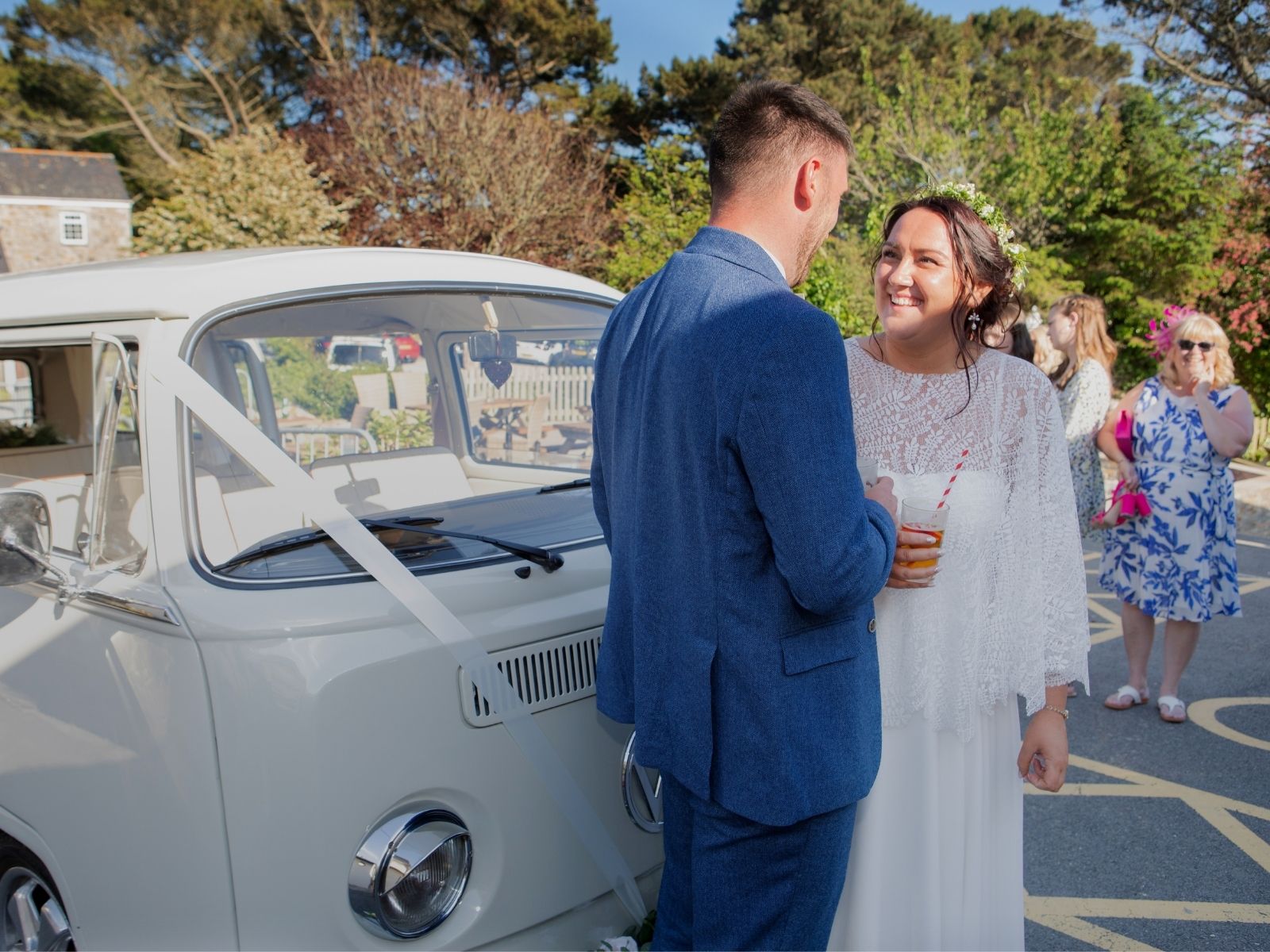 VIDEO: Our Creative Director Answers YOUR FAQs
How did you accessorise your dress?
"I wore a flower crown, a chapel length veil, dangly, pearly earrings and my great aunt's old watch."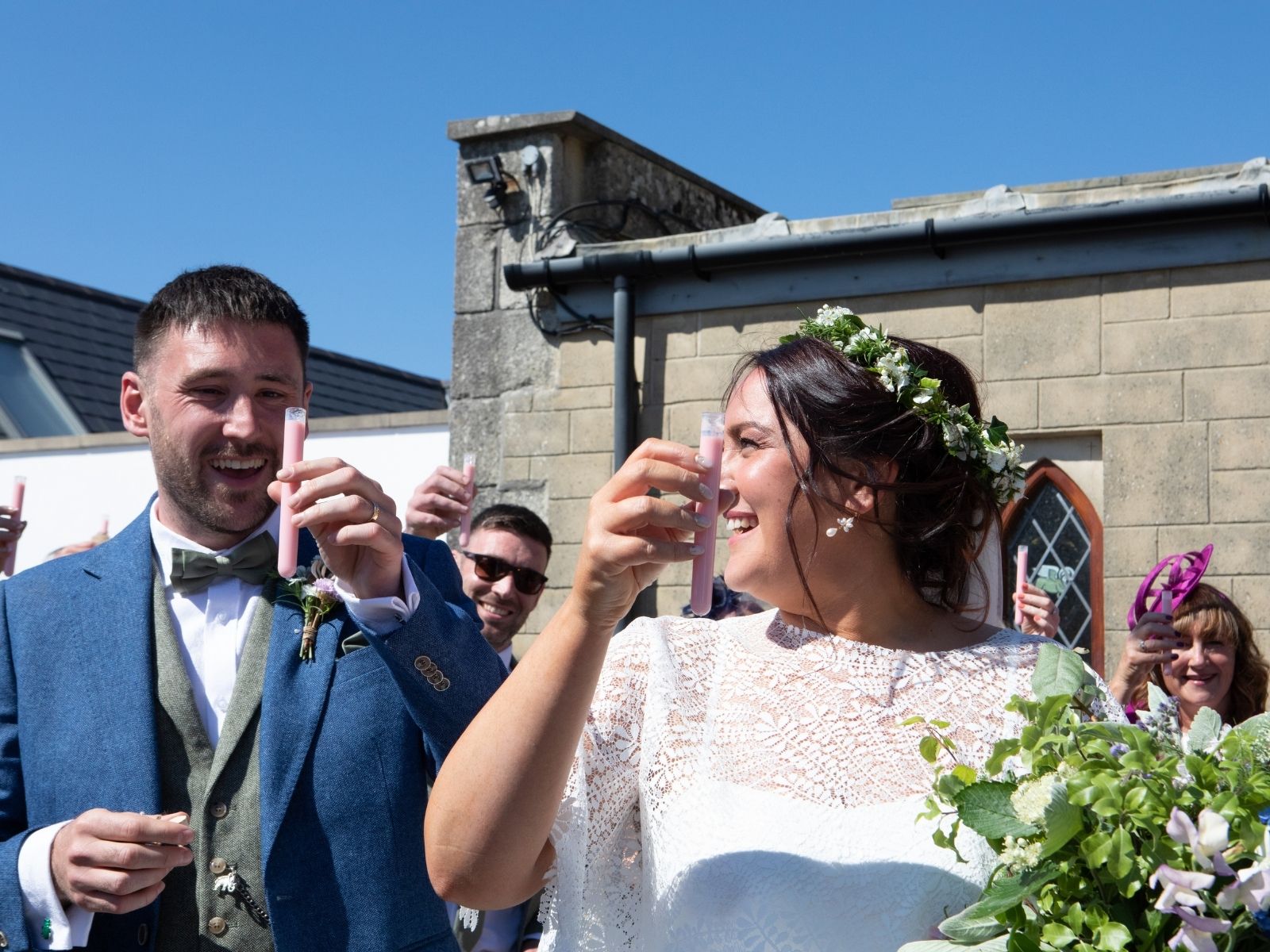 What advice to you have for brides planning their weddings now?
"Do what's best for you, and what you want to do!"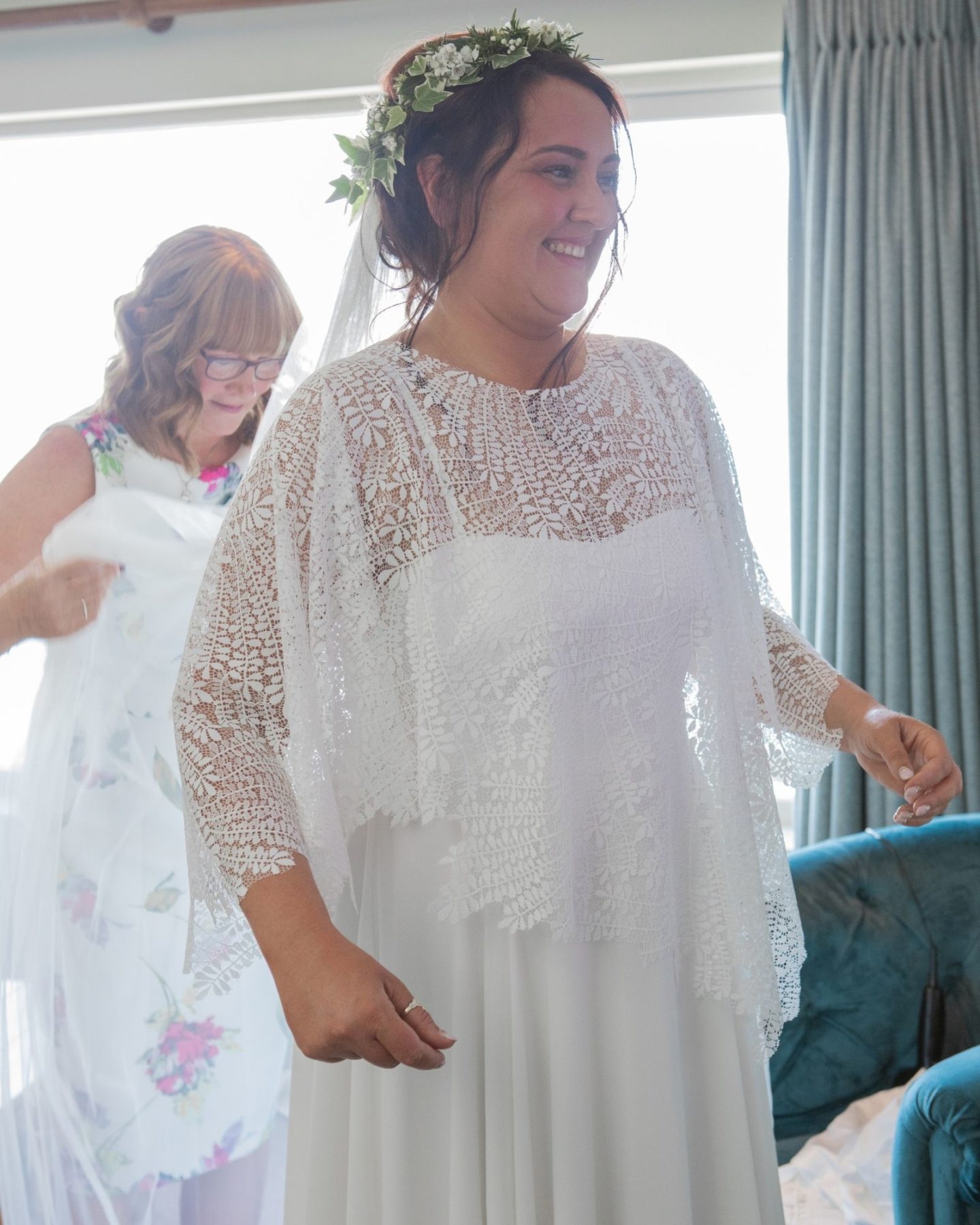 Read more: Boho Bride Estelle's Intimate and Alternative Wedding
The dream team:
Venue and caterers – Smuggler's Den
Suits – Moss Bros.
Flowers – Flowers from the Farm
Rings – Hockley Jewellers
Hair – English Rose Hair Salon
Makeup – The Powder Room
Photographer – Cornwall Wedding Photo
Bridesmaids – Kate's Dresses
Dress – Boho Bride Boutique