Boho Bride Jacqui's Bespoke Wedding Dress Journey
---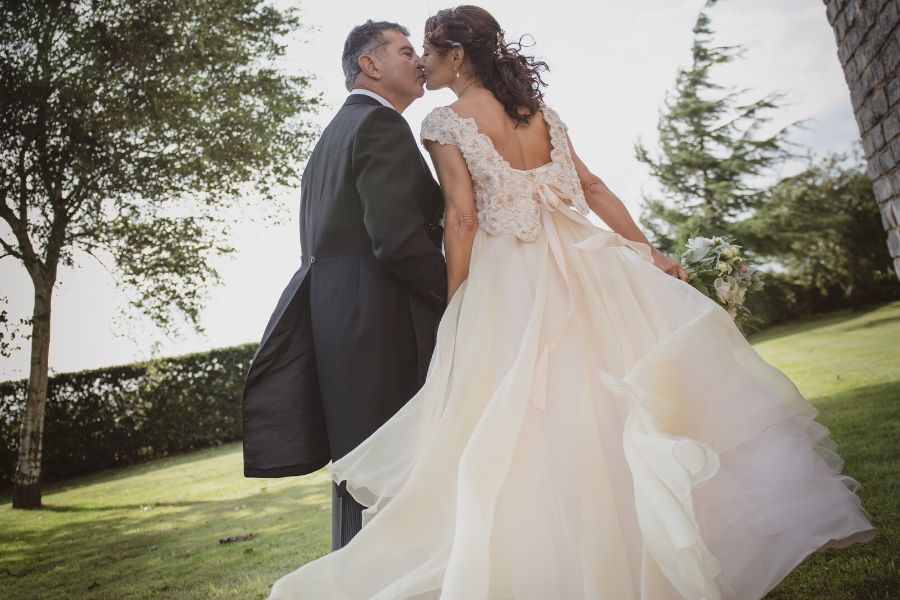 20 odd years ago, Jacqui met her now-husband Mike. After an introduction through mutual friends, the pair came together when Mike asked Jacqui, a graphic designer, to design his website. After 15 years together (and a couple of years off in the middle), Jacqui and Mike got engaged!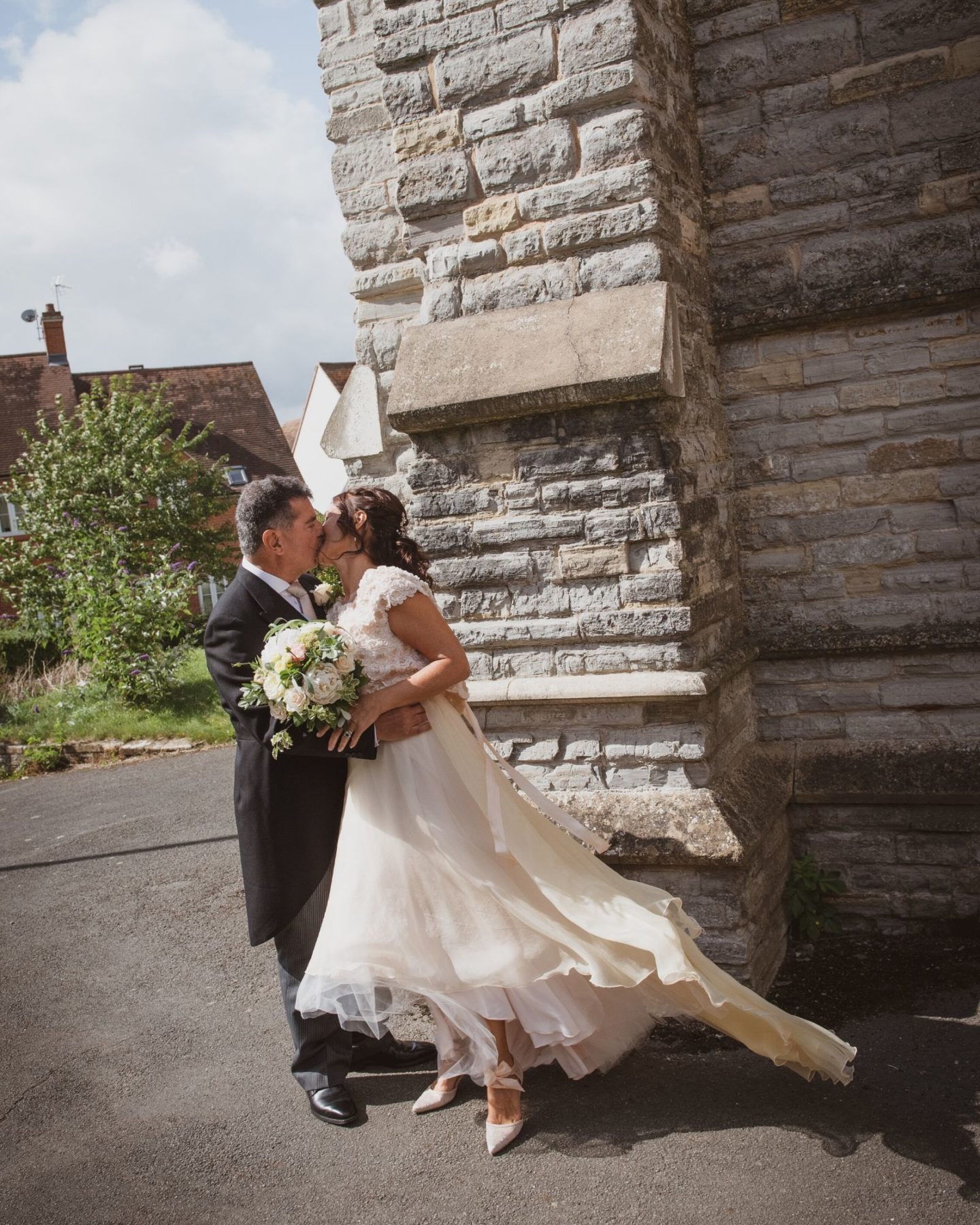 How did the proposal happen? Well, "Not at all traditionally or romantically!" Explained Jacqui. "We were watching a terrible film on TV and right at the end, he asked me. Then, we both cried!"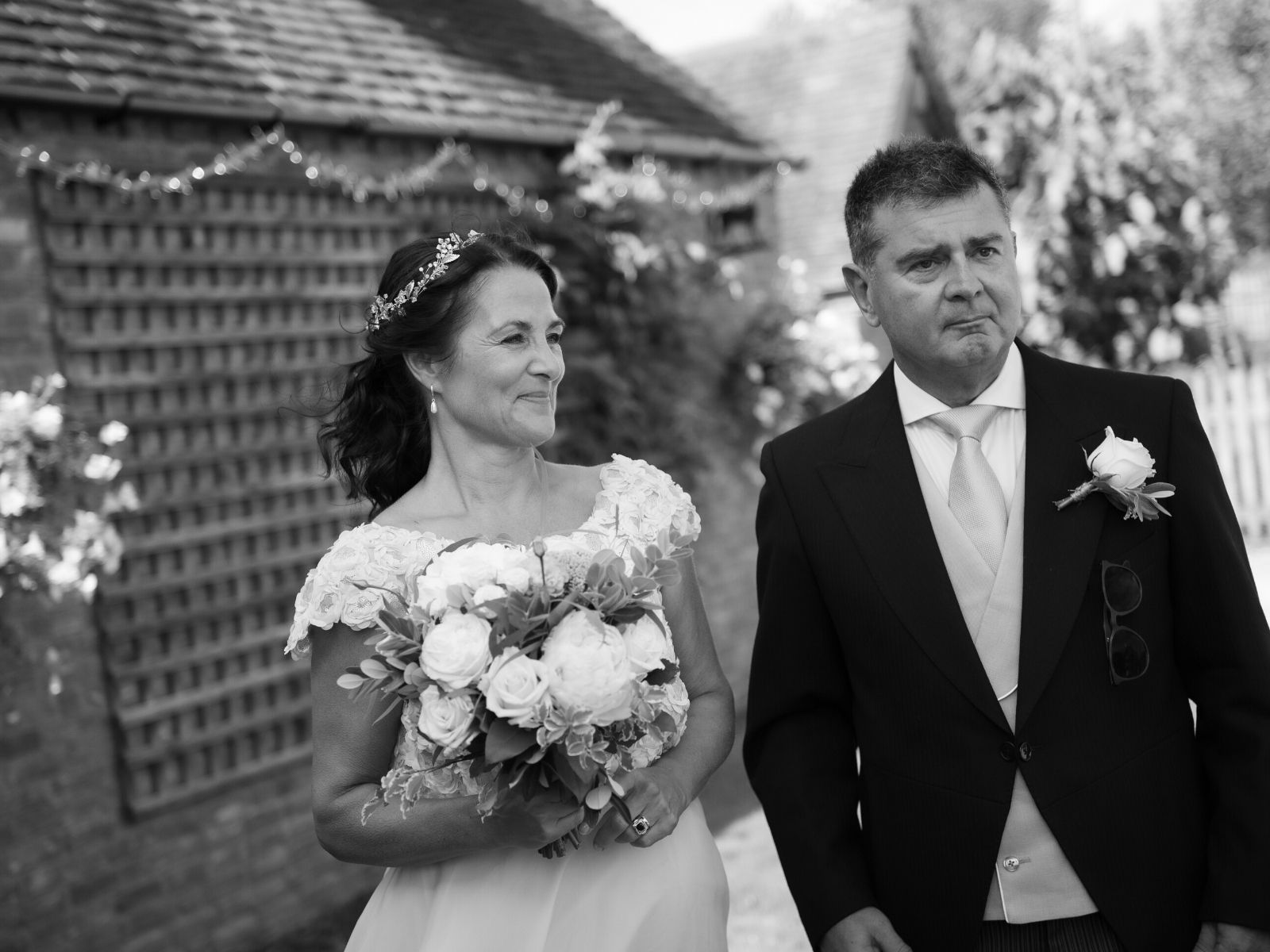 We love hearing our Boho Brides' stories! But, do you know what we love even more? Creating bespoke wedding dresses for our brides! It was an absolute pleasure to design Boho Bride Jacqui's bespoke wedding dress and bolero and we couldn't wait to catch up with her after the wedding to find out how it all went.
You Had Your Wedding Dress Made Bespoke. Why Did You Decide to Do This?
I knew I didn't want anything traditional; I wanted something a little quirky and unique. Having sat and talked with Lynette and Laura, I felt they totally understood my thoughts for my wedding dress but also gave me their expertise and fabulous design suggestions.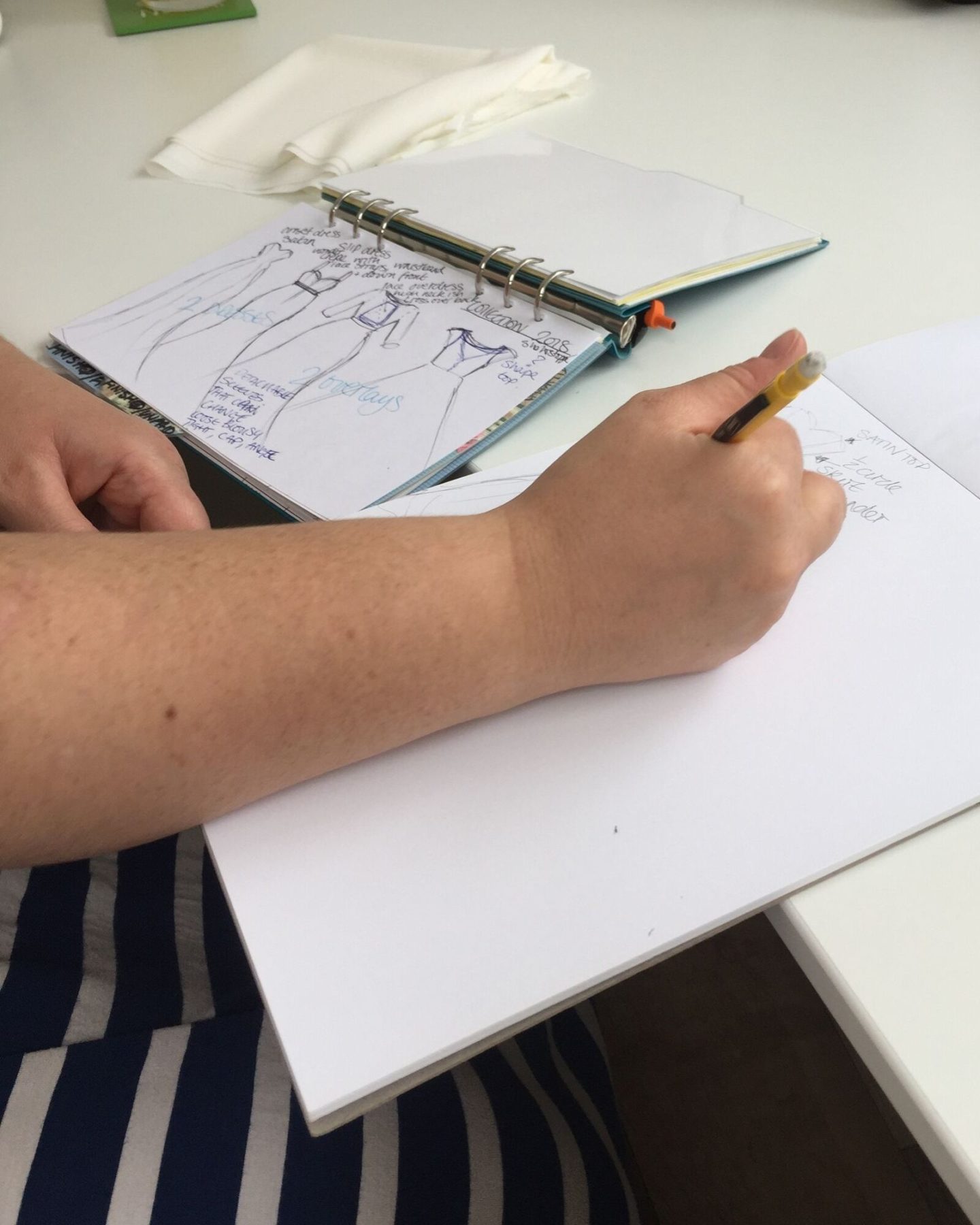 The actual dress was made up of three parts: the skirt, the bolero jacket and the top. The idea for the skirt came when I saw a template Lynette and Laura were working on for their own label, the Boho Bride Freedom Collection. My skirt was made up of one layer of silk organza and two layers of coloured tulle underneath, to give it a subtle colour. We also shortened the dress at the front to give a tiered, flowy look.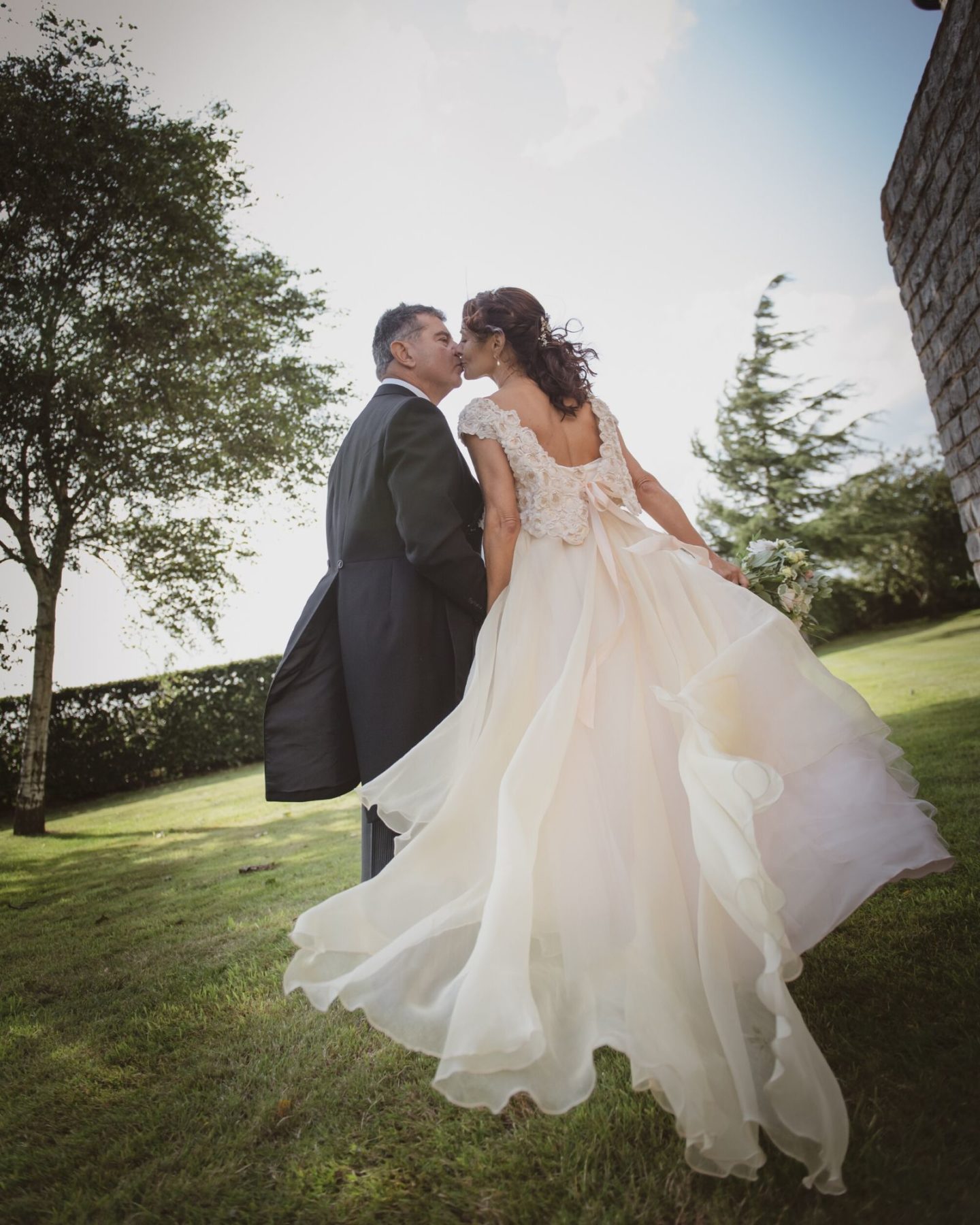 The dress was complete with a satin bodice and then I had a little bolero jacket designed for me too, which I wanted so I could have something to slip on and off throughout the day.
Laura completed the dress with little touches of silk ribbon that matched the silk in my shoe ties, it was perfect.
The dress really was perfect for me, and I couldn't have been happier when it was all finished. I felt amazing on the day!
Read more: Boho Bride Aimee's Bespoke Wedding Dress and 2019's Most Sentimental Wedding
What Was Your Experience Shopping at Boho Bride Like?
I found Boho Bride when I was researching one of the designers they stock.
I knew I wanted my wedding dress made bespoke, and before I found Boho Bride I went to an independent seamstress. I didn't have any faith in my discussions with the seamstress, but I received a totally different experience at Boho Bride!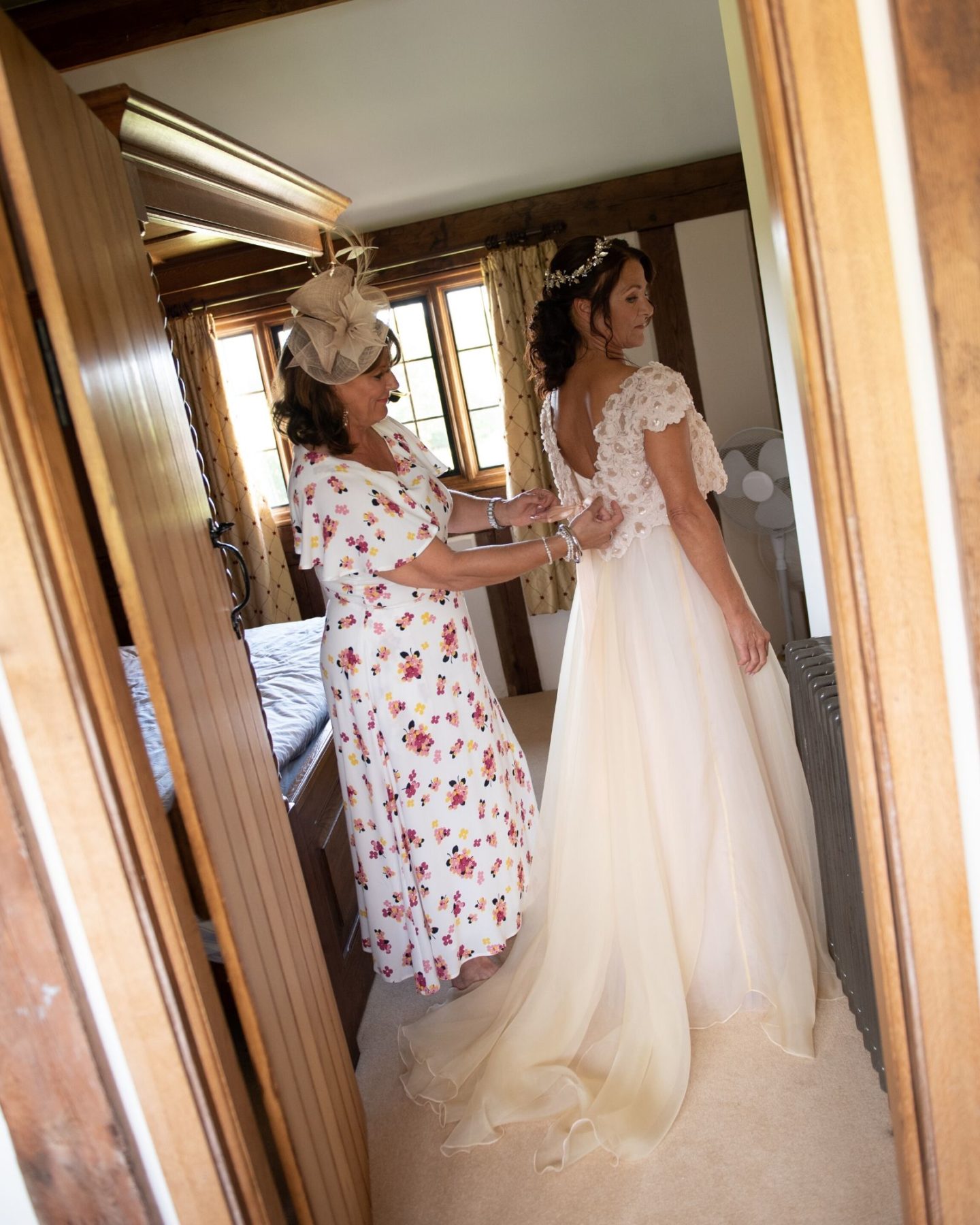 After my appointment at Boho Bride, I booked an appointment at a different boutique because I thought I should trial a few out. Again, I didn't feel the personal touch and understanding I received from Boho Bride's Lynette and Laura, which I realised was very important.
And thank goodness I chose Boho, otherwise I would never have ended up with my fabulous dress!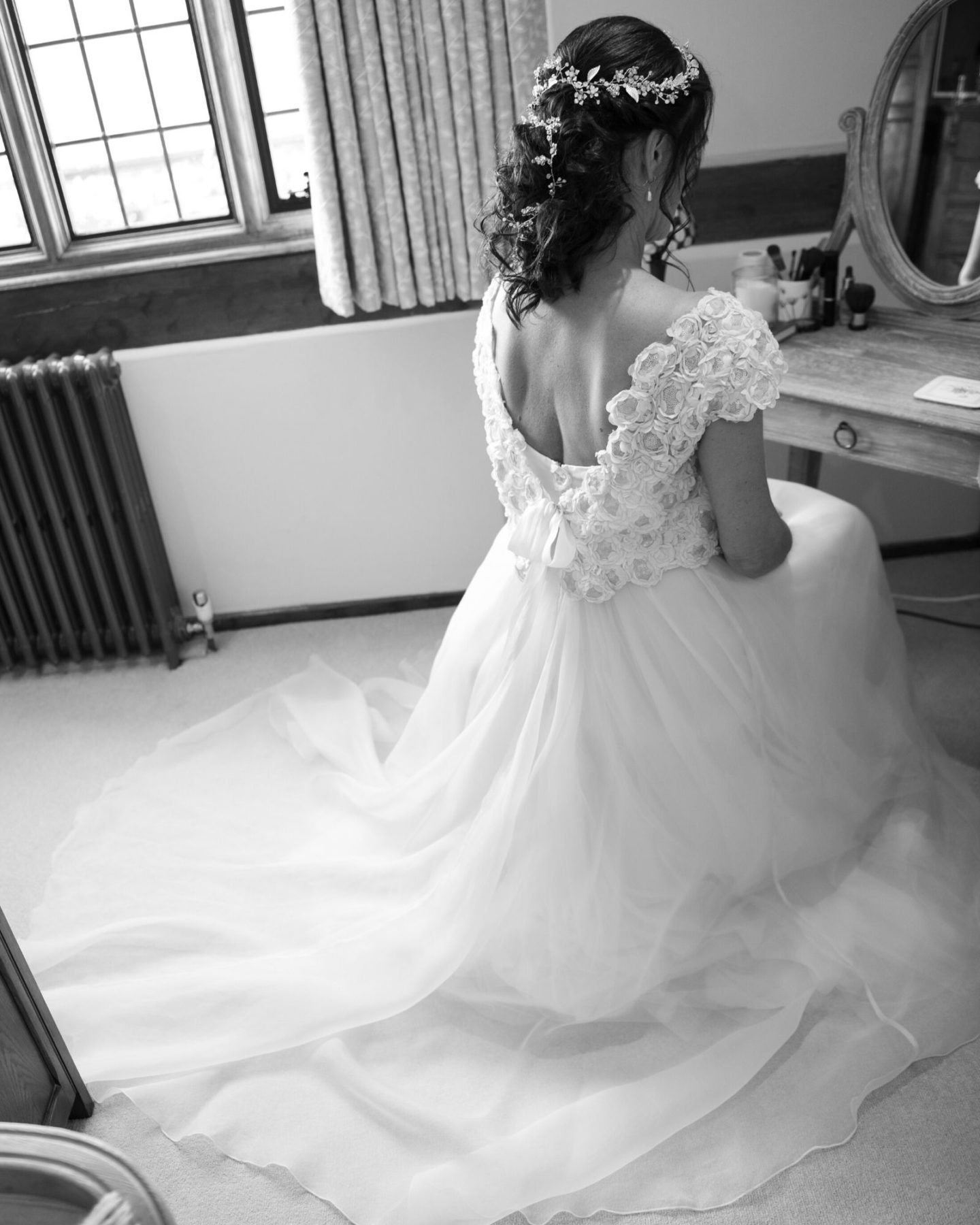 Read more: Naomi's Art Deco-Inspired Wedding
How Did You Accessorise Your Look?
Lynette showed me some of her fabulous jewellery and the range was just perfect! Also, I got my shoes from one of her stockists, Shoe Designer Di Hassall.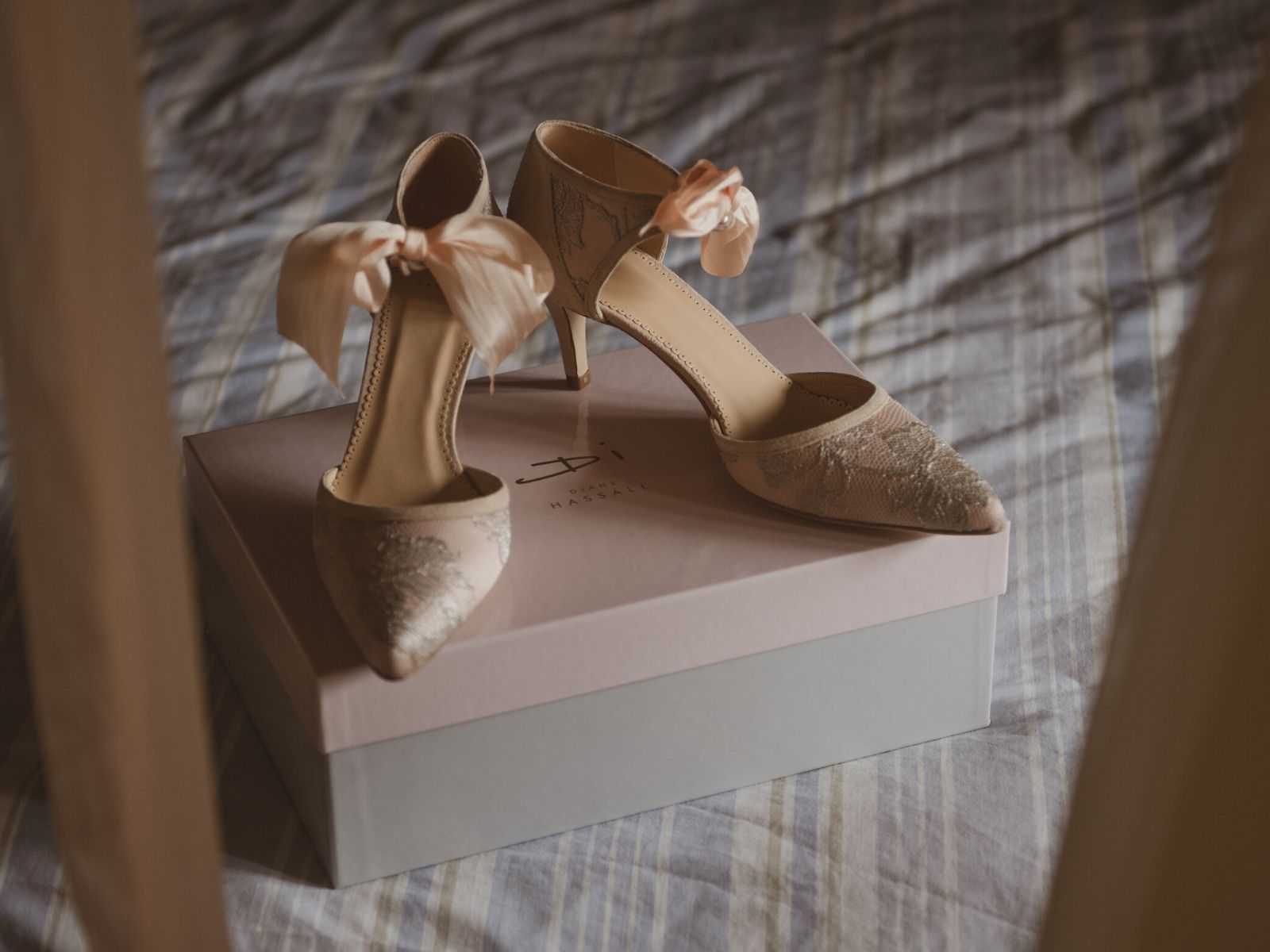 As I mentioned, Lynette replaced the shoes' suede ties with a silk ribbon which matched the silk on my jacket.
I felt absolutely no pressure to buy accessories from Boho, but when I saw them I knew it was just meant to be!
See some of our gorgeous bohemian and vintage wedding shoes here.
What Venue Did You Choose?
We had a barn already. We attached a marquee to it and transformed it in approx. four months.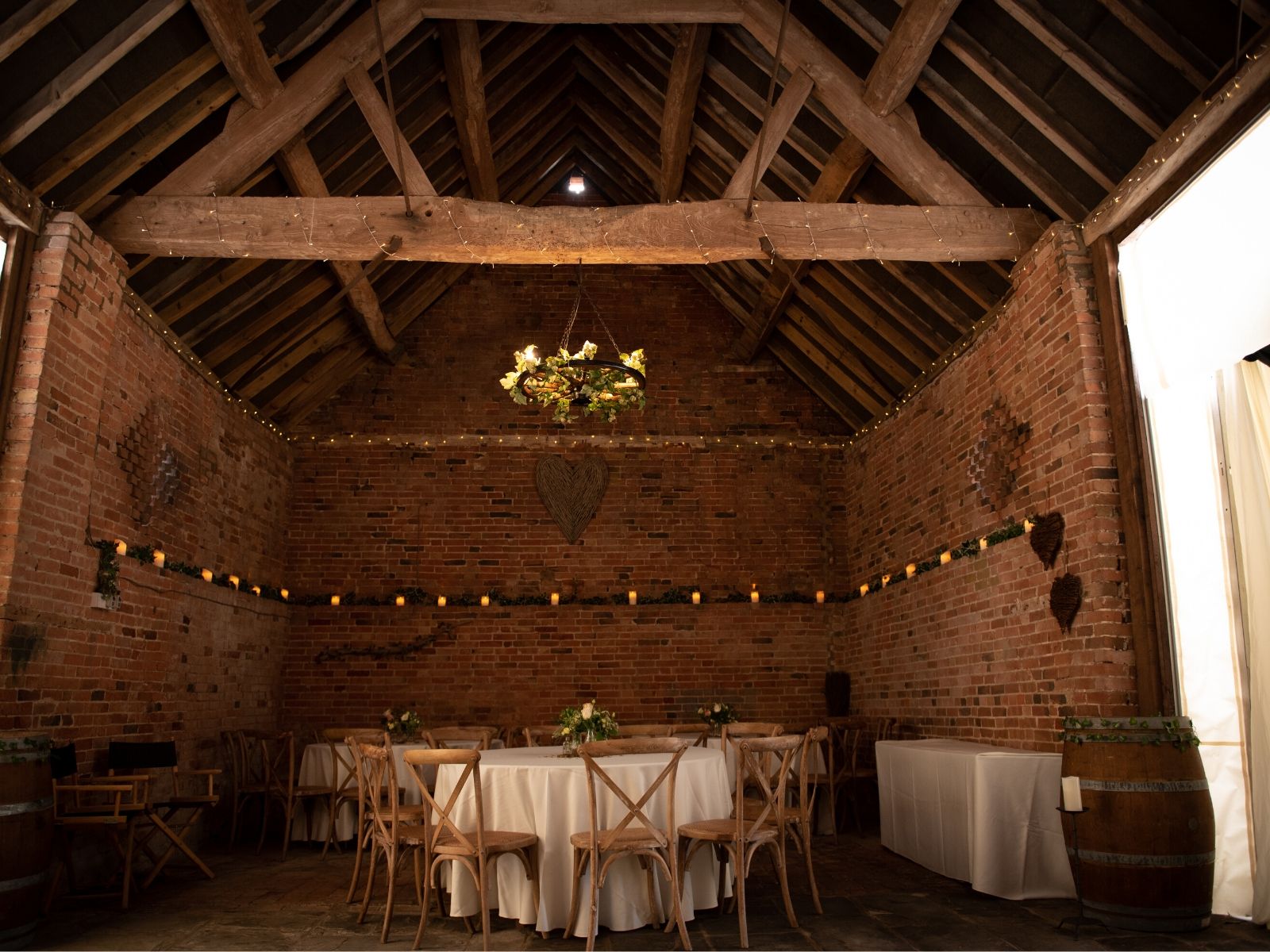 Think wheelbarrows, milk churns full of flowers, and fairy lights all around the barn.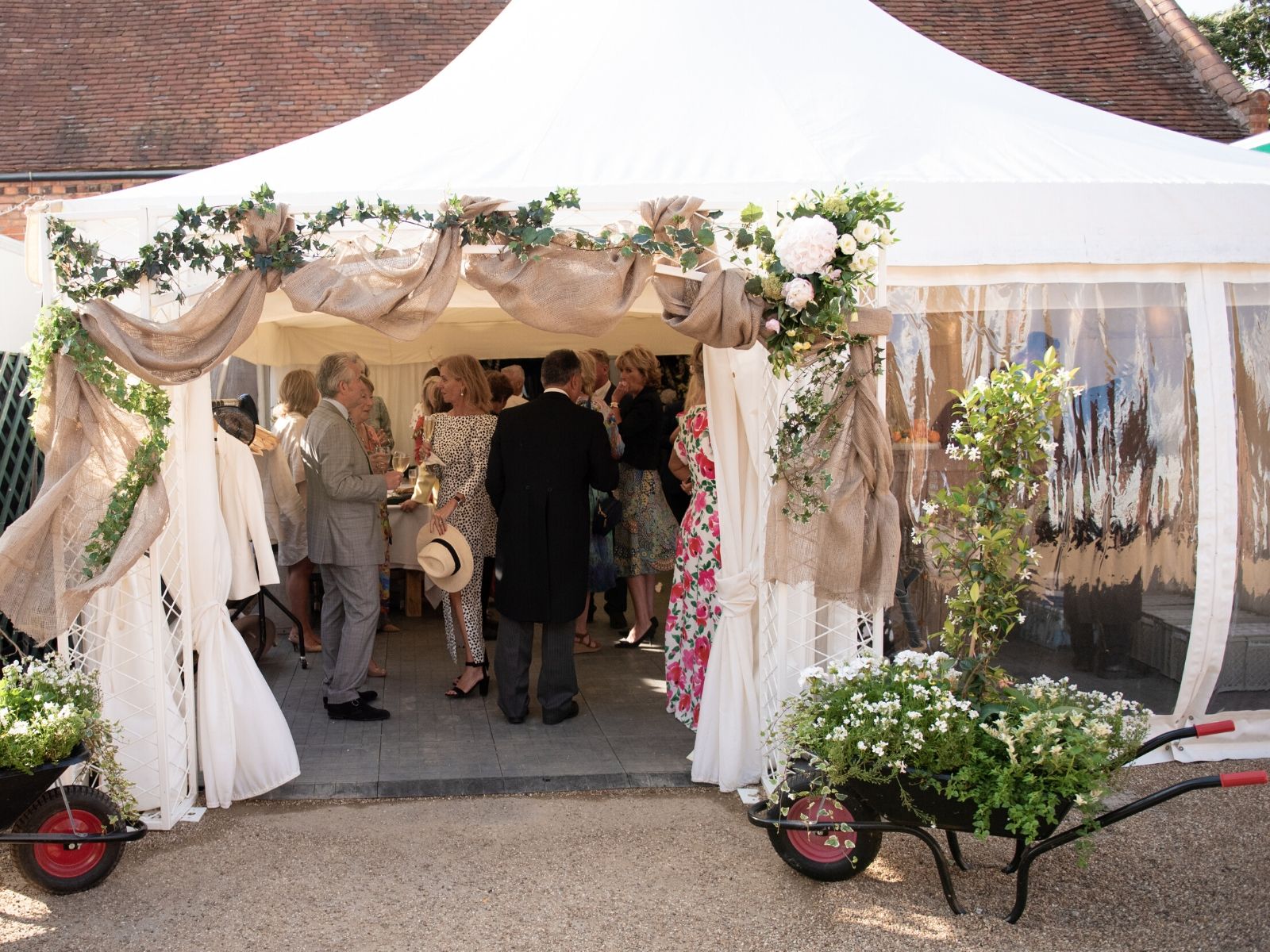 We started the day at 3 pm with our ceremony in our local church, and then headed back the barn for the evening.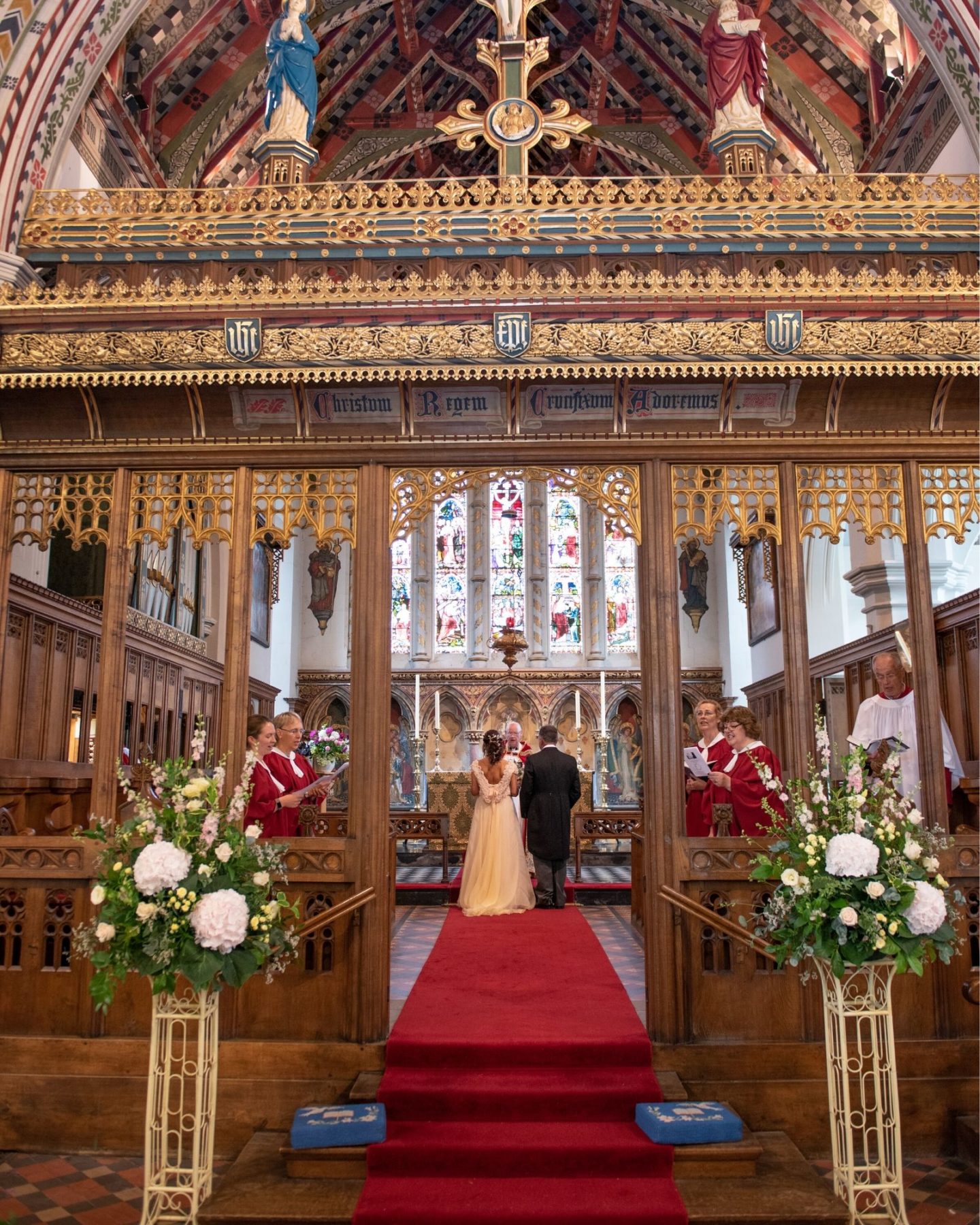 Tell Us About Your Wedding Photographer
We had Siobhan Walden, who was recommended and was just great!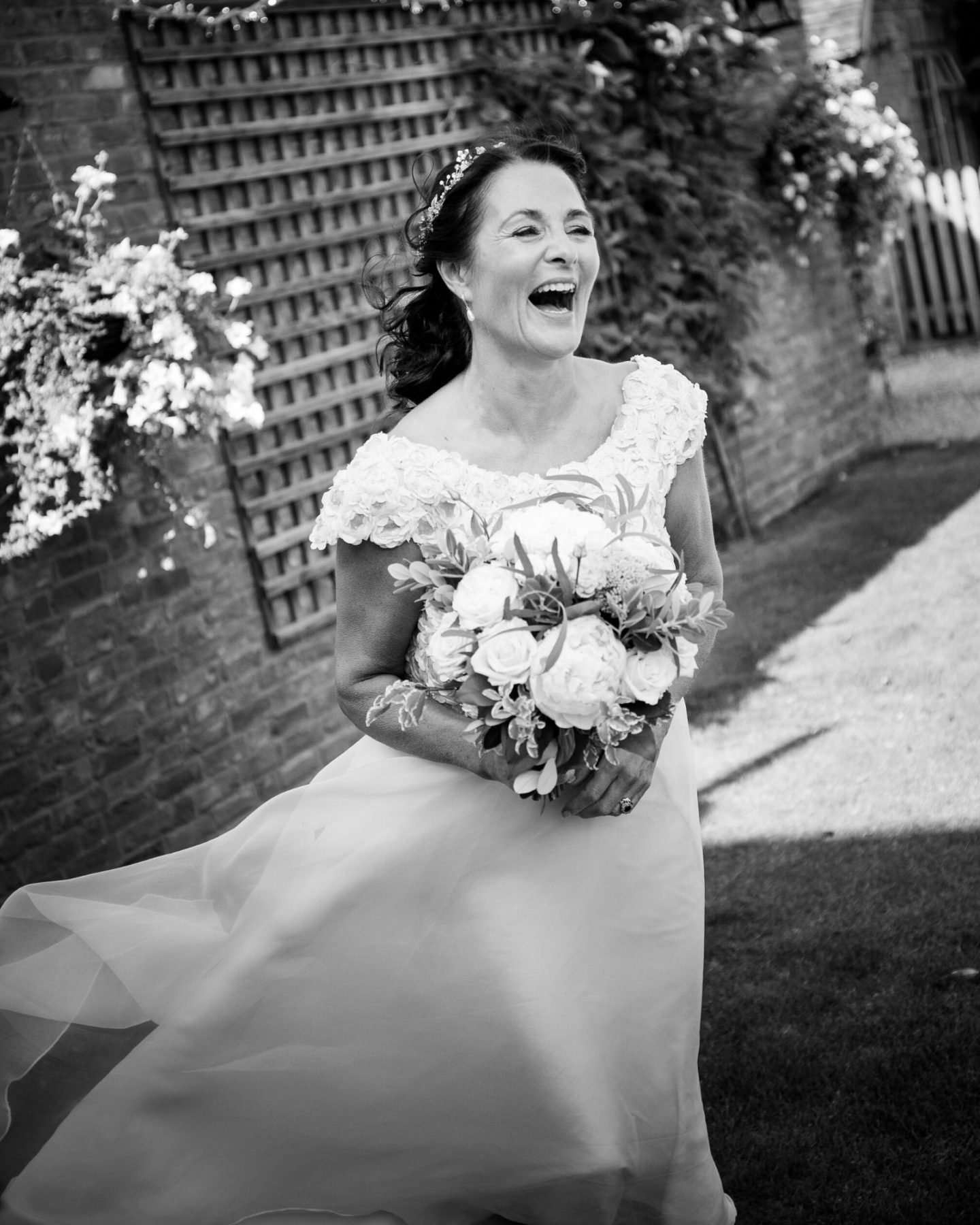 I had a tight brief and didn't want any props. I wanted it to as natural as possible and Siobhan fulfilled the brief!
Where Did You Get Your Hair and Makeup Done?
I had my hair and makeup done at home in the morning. I had Emma Ward for makeup, who works closely with (but independently from) Laura Hands, who did my hair. Both are really talented in their trades and lovely ladies.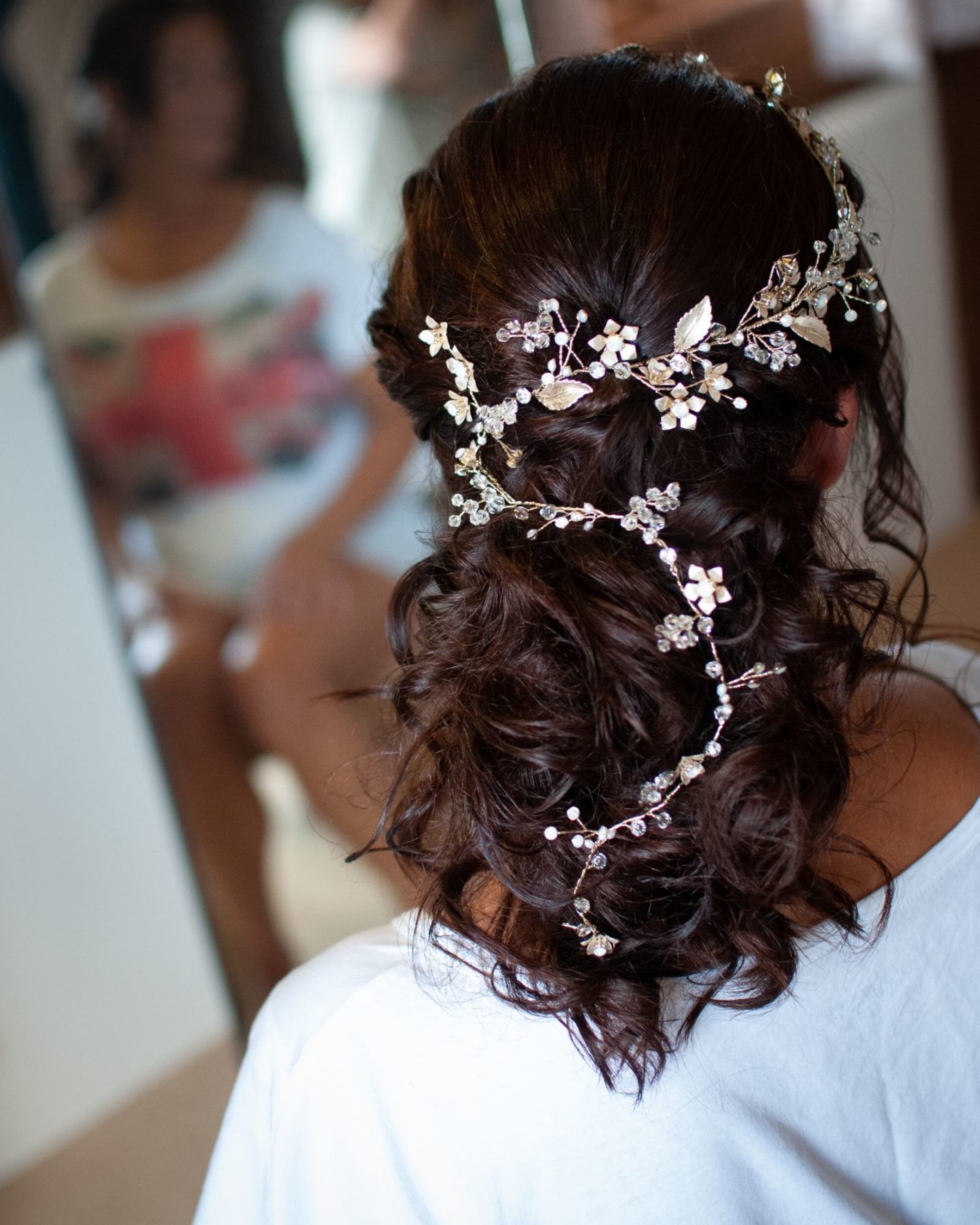 How Did You Choose Your Flowers?
I chose my flowers based on another recommendation: Abbie Digwood. Abbie is independent, incredibly reasonable and artistic. The flowers matched the colours in my dress with pale lemons, pinks and golds, mainly with greens and rustic touches.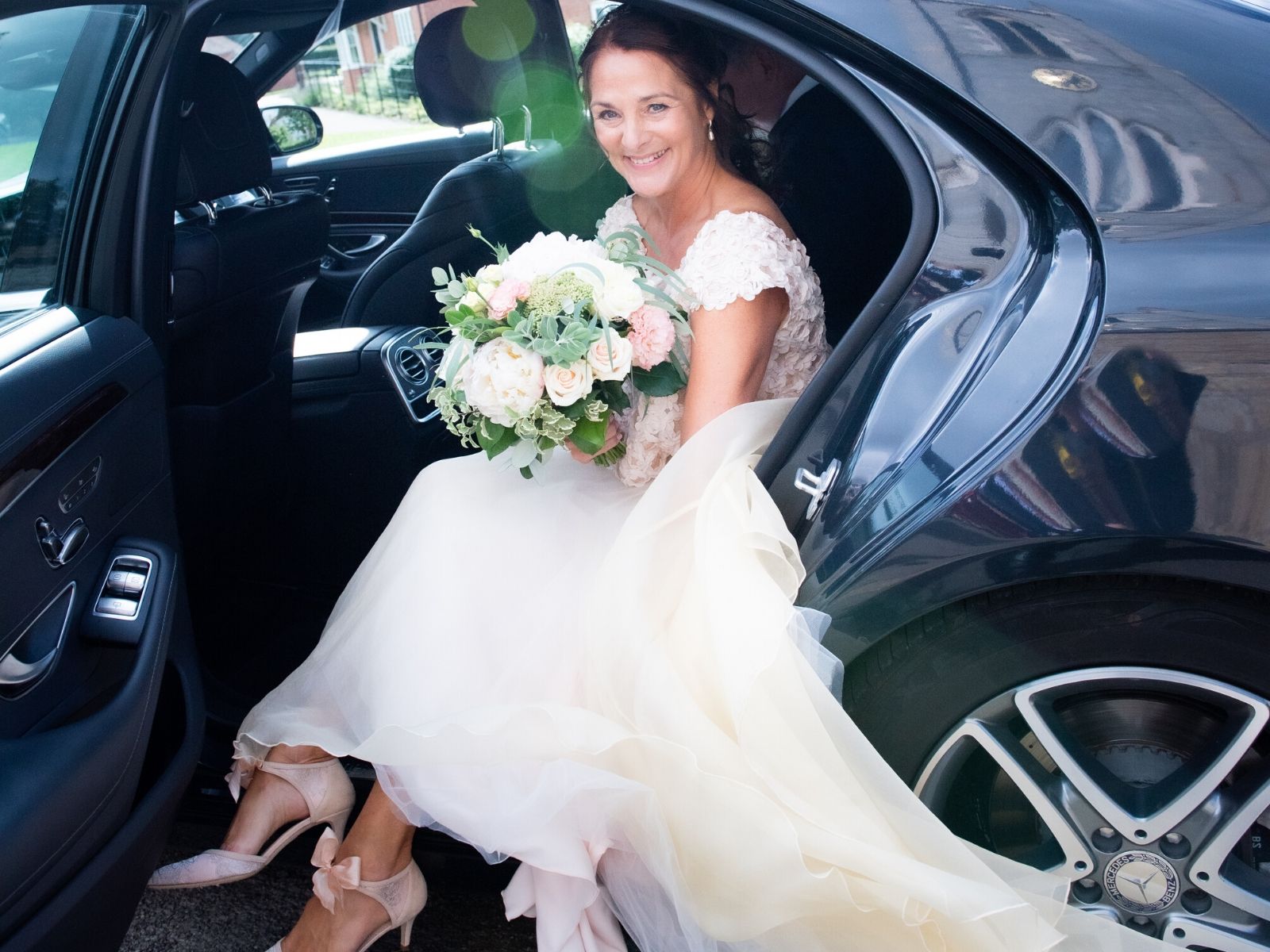 Read more: Boho Bride Harriet's Relaxed Garden Party Wedding
Who Gave Speeches?
The main speakers were Paul (Mike's best man) and my cousin (who also 'gave me away'). Both Mike and I also spoke but can't remember too much as it was all quite emotional.
Tell Us About Your Cake
The cake was from Marks and Spencer! Not being massive cake eaters and not a traditional wedding, we went for a natural, simple but elegant look. It was three tiers though, and we finished it off with some flowers.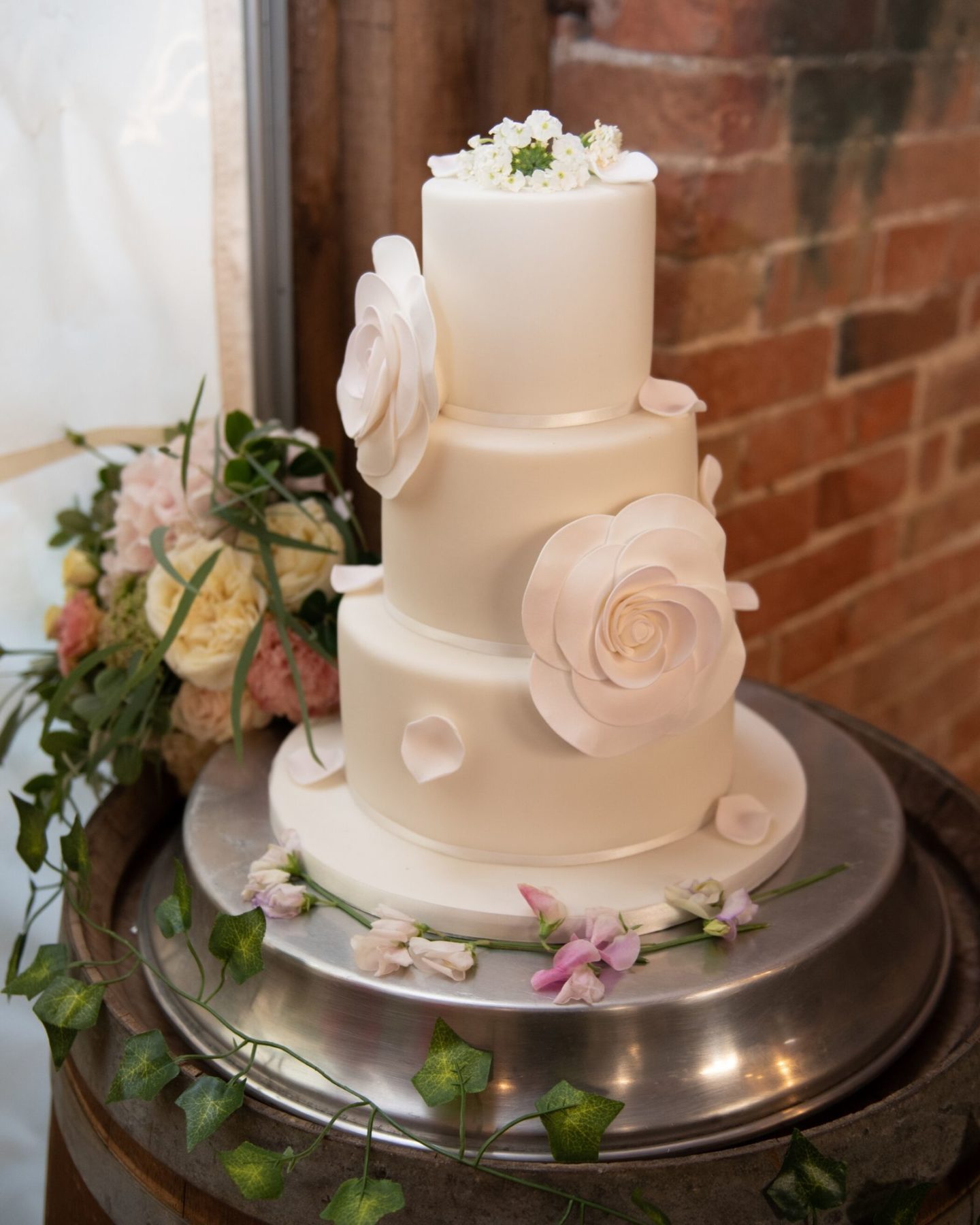 And How About Your Bridesmaids?
Being a 'mature' couple, we didn't think a bridesmaid of our age seemed right and neither of us have young cousins or young godchildren.
My friend Louise looked after me on the day, but we decided against the walking behind me down the aisle. Although, I think Lou was all up for walking in front of me down the aisle!
Where Did You Get Your Wedding Stationery?
Being a graphic designer, I designed it myself but that did mean I spent a fortune on it all – I couldn't help myself! I also used a calligrapher to hand-write each name.
What Entertainment Did You Have for Your Guests?
We had a four-piece group to play from 7 pm-12 am with breaks and a DJ in-between, which we chose from demos on an agent's website. We were really pleased with them, they were lovely, and the dance floor was never empty… with me up there for the most part!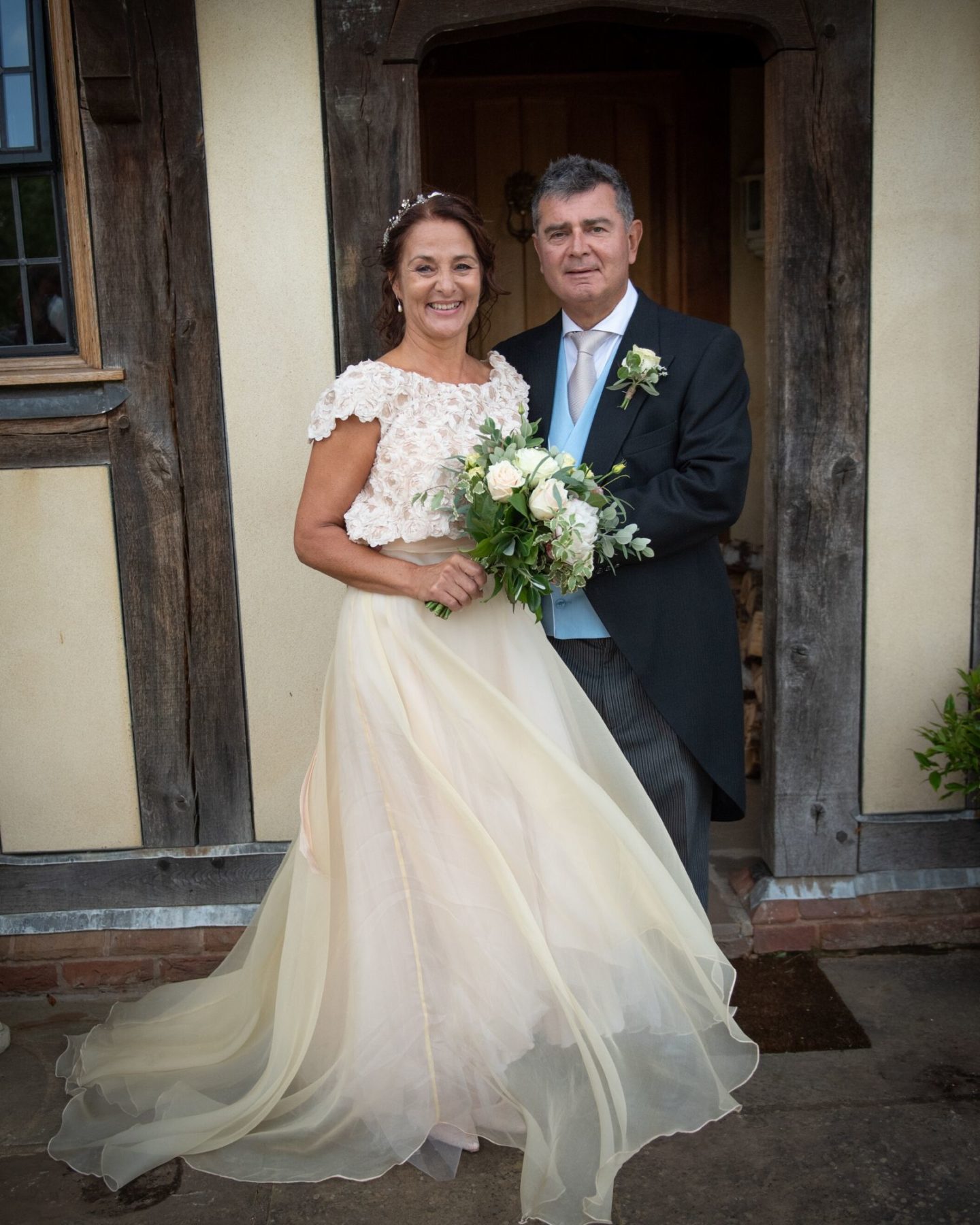 What Was Your Most Memorable Moment of Your Wedding Day?
Walking into the church. Neither of us are particularly religious, but this was quite an overwhelming moment for both of us. I felt amazing in my dress, and to me, that's when it shone. Mike was so nervous he couldn't watch me walk in, and when I reached him, we both welled up.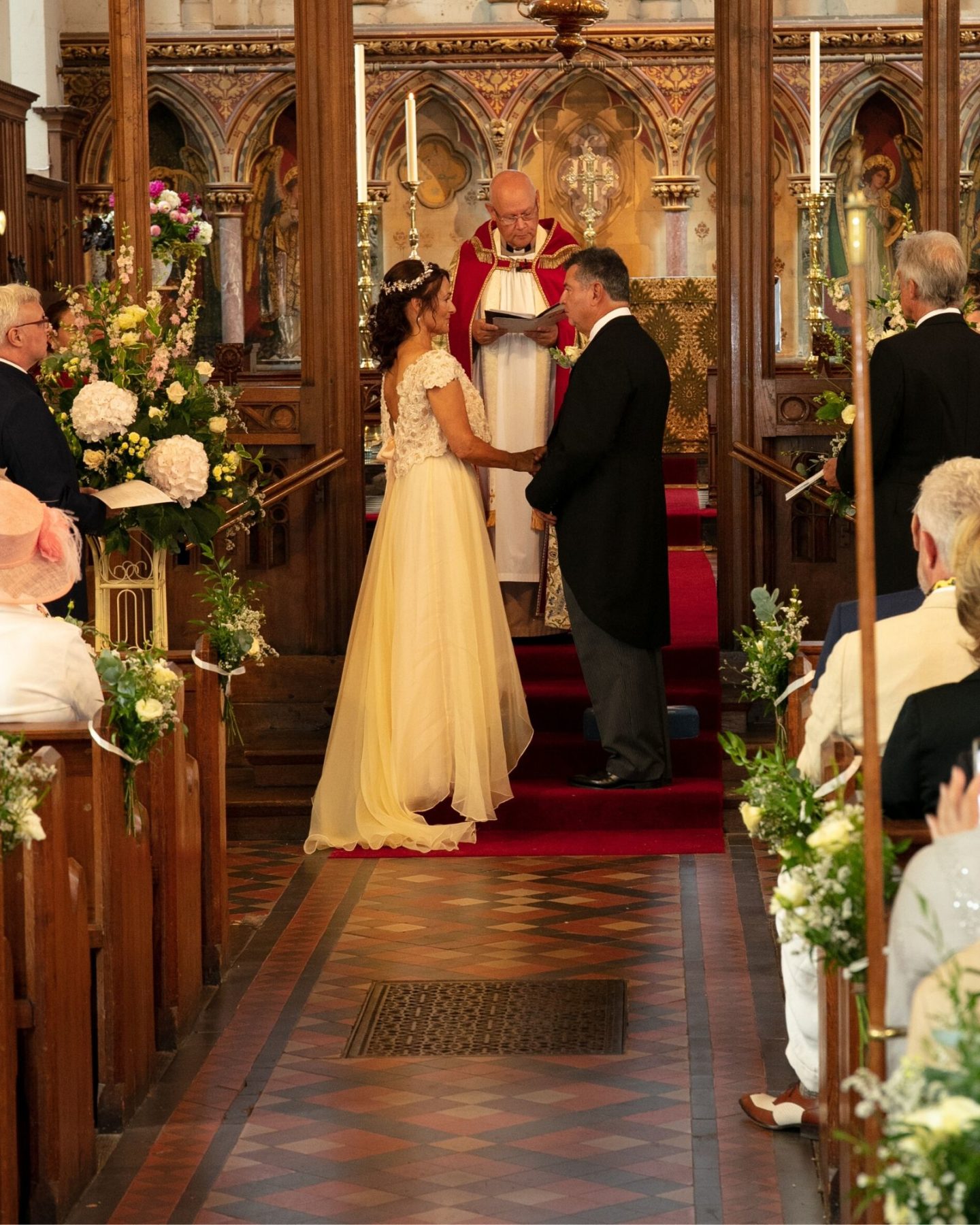 Read more: Boho Bride Sophie's Gorgeous Winter Wedding
Having Recently Had Your Wedding, What Advice do You have for Brides-To-Be?
Don't overwhelm yourself when dress shopping. For me, it's really important to enjoy the whole shopping experience, and this is not only finding the right dress, but also the right boutique and people.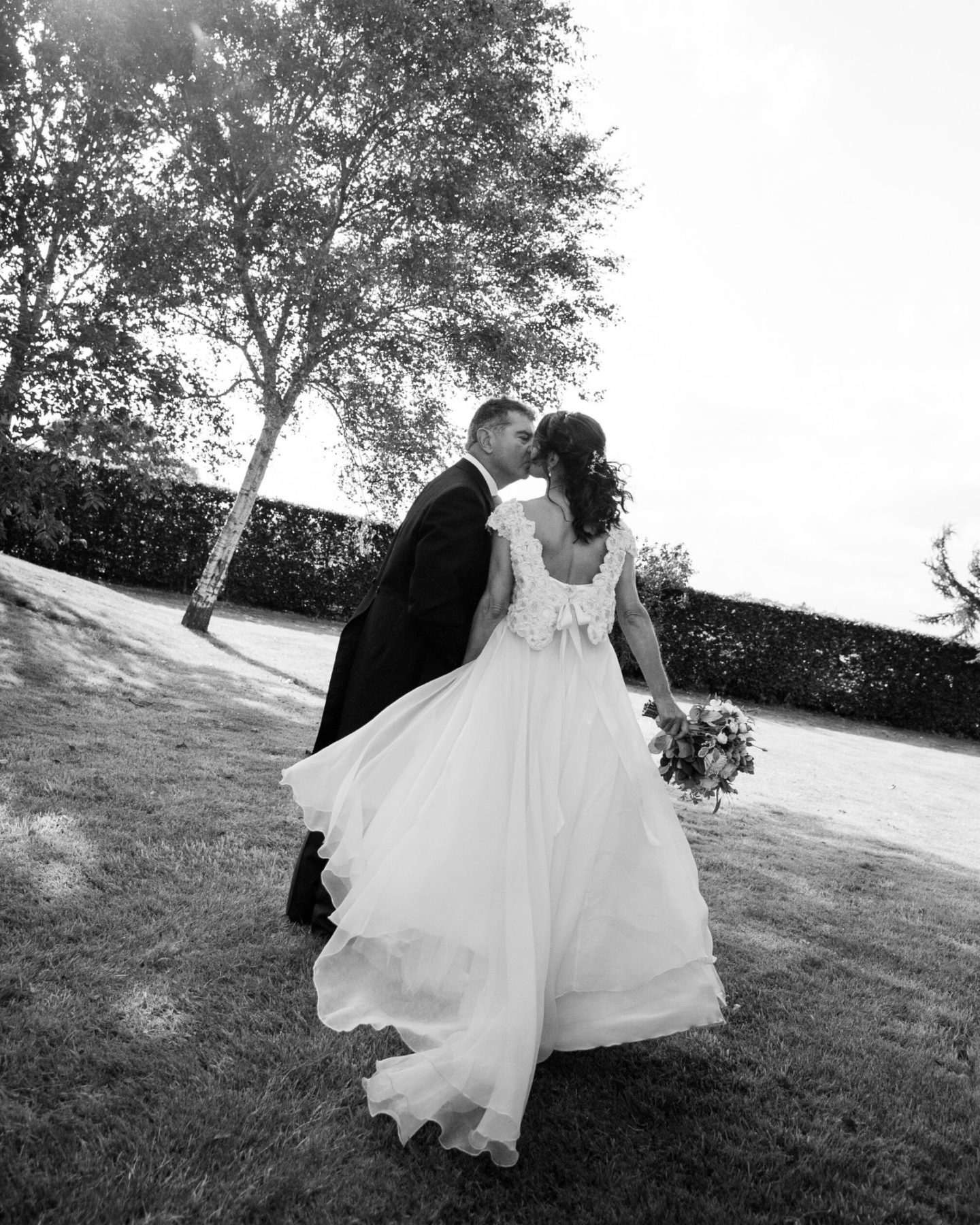 Compare boutiques and dresses if you want, and then you'll know you've made the right choice.
Want to hear more from our brides? Check out our Facebook reviews.
The Dream Team:
Wedding dress: Boho Bride Boutique
Venue: Private Barn and Cotswold Marquees
Flowers: Abbie Digwood
Photographer: Siobhan Walden
Cake: Marks and Spencer
Entertainment: Maria Jordan from Iconic – [email protected]
Transport: Private
Groom's suit: Own
Hair: Laura Hands
Makeup: Emma Ward
Shoes: Di Hassall from Boho Bride Boutique